Cover Story: Hong Kong's top digital influencers honoured at 2017 #legend100hk Awards Ceremony
June 29, 2017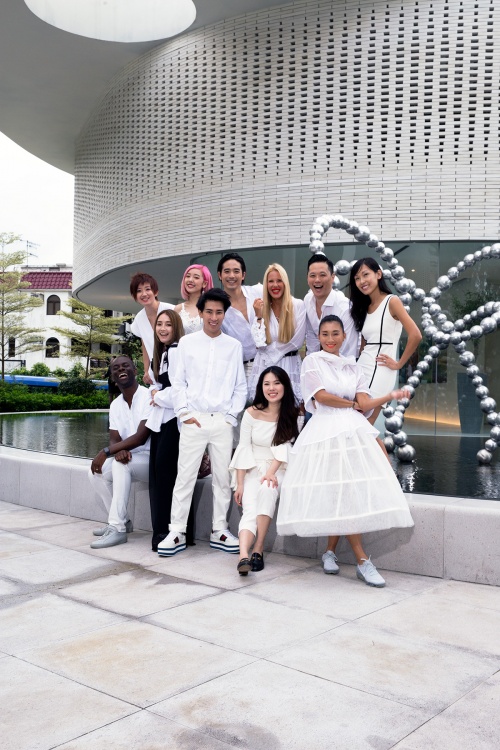 Do you remember the #legend100 list we released earlier this year? In that extraordinary list, which put together a new breed of legends, game changers, tastemakers and disruptors, people who we believe are the top 100 influencers in fashion, beauty and lifestyle in Asia. That list made tremendous noise in the industry; few before us have dared to define what makes a person an influencer, and even less so, to rank the influencers in terms of their influence.
This month, we boldly continue to define the biggest influencers in this digital realm, but this time, we turn our focus solely on Hong Kong. Our methodology, like last time, is simple. With the help of analysts company Social Power, we've gathered data from January 1 to April 30, and determined who our influencers are based on Instagram posts made in that period. We looked at more than just the number of followers to define an influencer's fan base. We also looked at engagement – the quality of the posts, and the conversations the influencer has with his or her fans. Additionally, we also took into account the influencer's content advocacy and brand advocacy.
We've also expanded our categories beyond fashion, beauty and lifestyle to include fitness, photography, food & beverage and travel. With the top of the crop defined, the #legend100hk list is born.
On June 24, we recognised 12 individuals who are the number one influencers in their respective category and honoured them in our first #legend100hk Awards Ceremony, held at Mount Pavilia, New World's new property in Clearwater Bay. We dressed them up in Qeelin jewellery, and photographed them on the spot. Stay tuned for our August issue for the full reveal.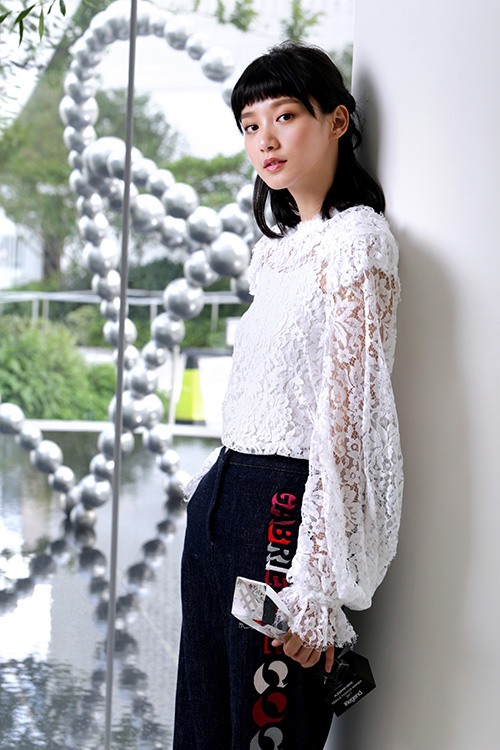 Best Female Fashion Award — Angela Yuen
Three years ago, Angela Yuen was relatively unknown before close friend and photographer Miss Bean plucked her out of the crowd and casted her in an ad campaign for fashion brand Initial. Since then, Angela's jobs have increased and expanded to include television commercials, television and film roles, and lately as the face of Shu Uemera. The fashion darling also works closely with Chanel.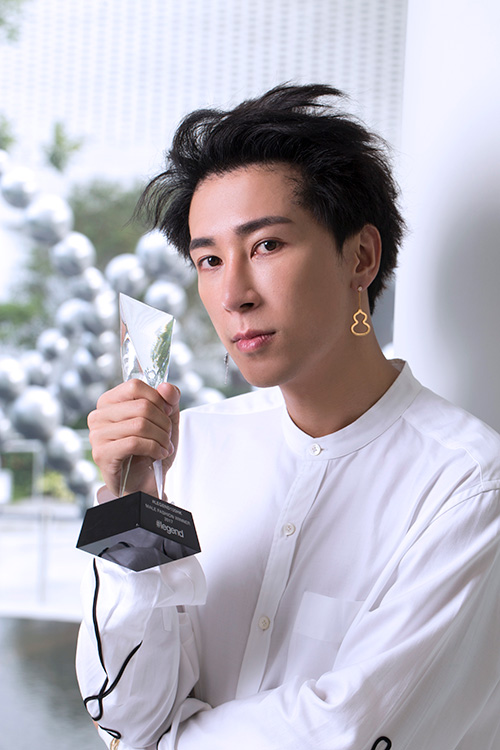 Best Male Fashion Award — Mayao
Mayao has come a long way to reinvent himself – from singer, dancer, actor, to now one of Hong Kong's most influential stylists and fashion icon. Mayao, who established Fame Glory Production, now styles some of the city's biggest movie stars and celebrities, including Charlene Choi and Gillian Chung from pop duo Twins, Joey Yung, Eason Chan and Aaron Kwok.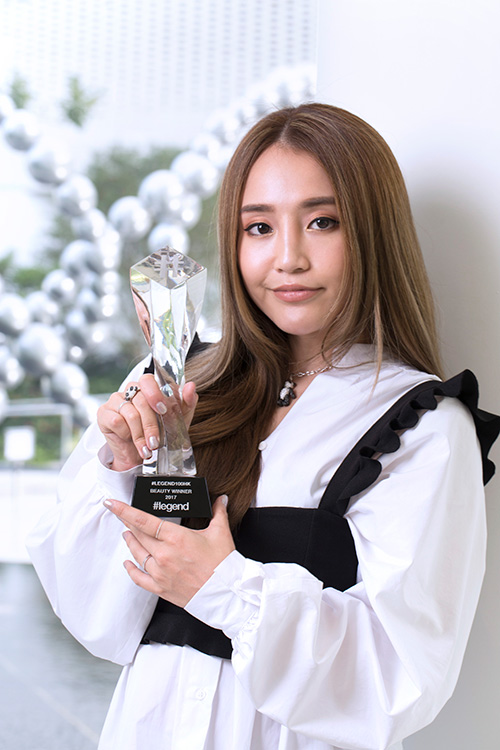 Best Beauty Award – Pony Pong
A former dancer, Pony Pong has been making waves in the beauty industry with her internet prowess. The multi-talented beauty guru also models for fashion magazines (including in #legend!) and is also a photographer in the Free People Group.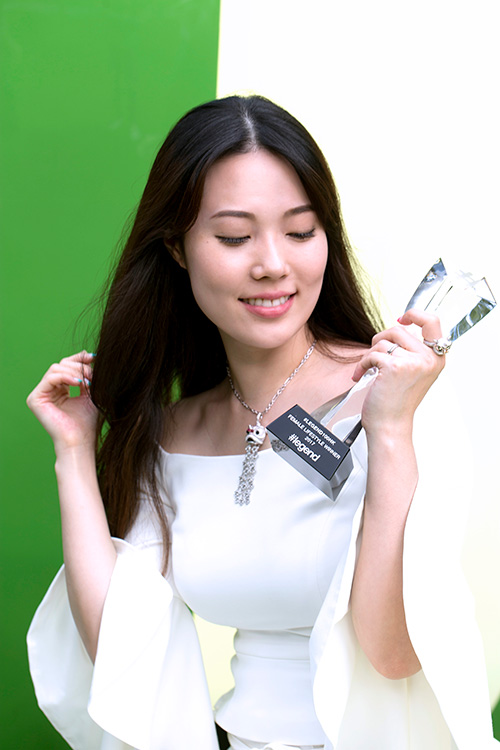 Best Female Lifestyle Award – Sue Chang
Sue Chang's profile on YouTube just says she's a Hong Kong based Korean-Chinese girl, but the seasoned YouTuber is more than that. With more than 150,000 subscribers and counting, Sue and her husband showcase their travels around the world, wedding clips, even house tours, putting their lives on show for dedicated fans to see.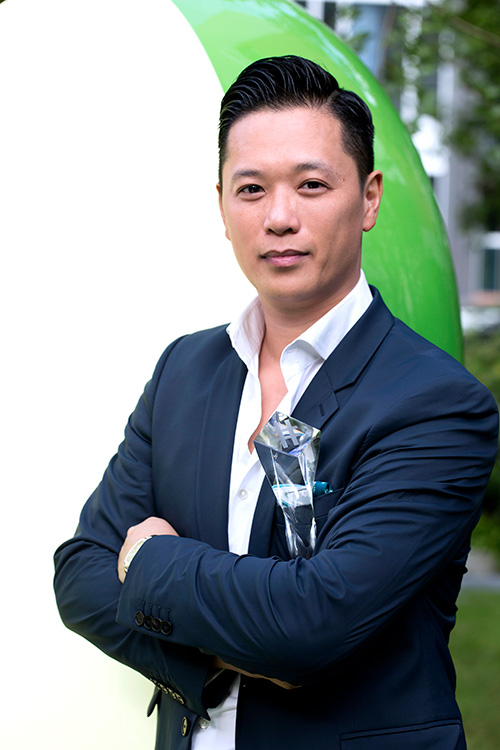 Best Male Lifestyle Award – Philip Lee
Philip Lee is a businessman based in Hong Kong who shot to fame when he began dating, and eventually marrying TVB actress Myolie Wu. His Instagram is filled with endearing anecdotes of married life, and the comings and goings of this power couple. From Philip's "pregnancy cravings" to his humble jacket potato and beans dinner, his account will inspire you to live better, laugh harder and treat people kinder.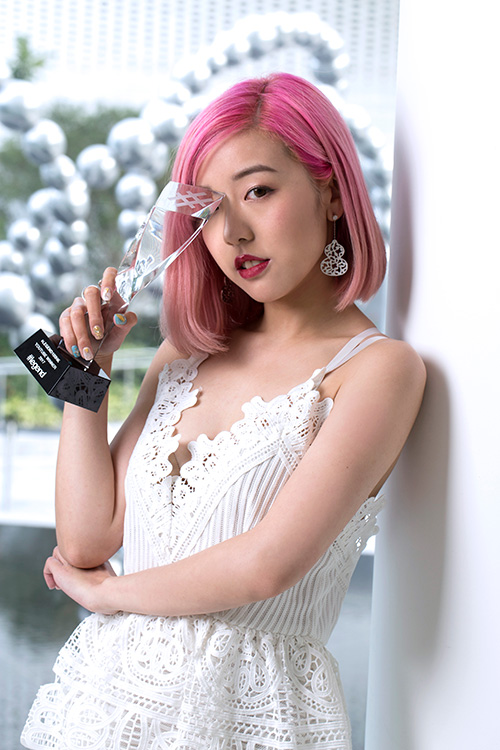 Best YouTube Award – Melo Lo
Melo Lo is a petite girl with a pastel pink bob who blogs from Hong Kong about make-up, beauty trends, styling tips and travel. Her YouTube channel is filled with massive clothing hauls, how-to videos on hair and make-up, reviews and travel vlogs.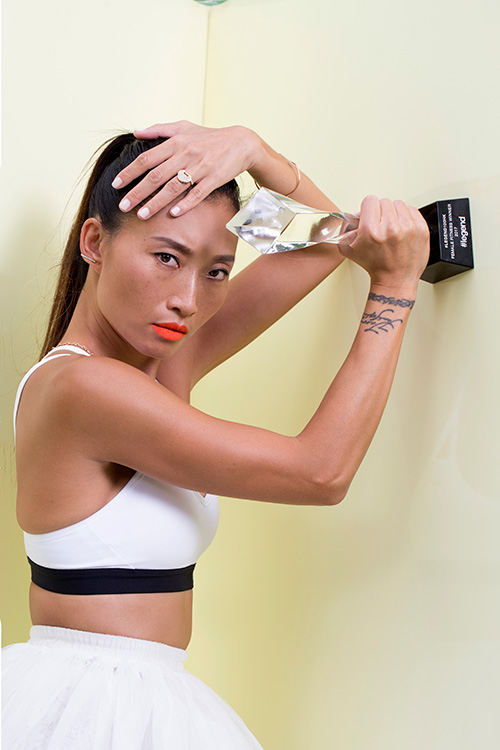 Best Female Fitness Award – Utah Lee
We can't help but want to get fitter whenever we go on Utah Lee's Instagram. The fitness fanatic and Nike Master Trainer is often spotted sporting her beloved Nike wares and pulling off the most daring of poses, including one handed handstands and splits.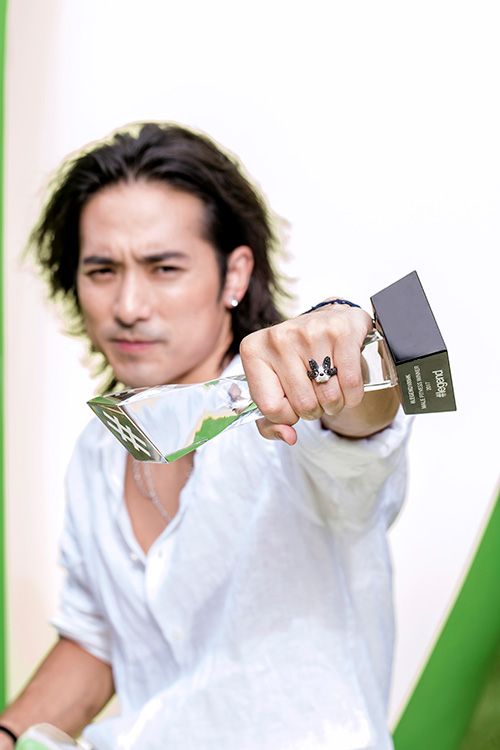 Best Male Fitness Award – Alex Lam
This yogi is also a music protege. The son of veteran pop singer George Lam, Alex taught yoga professionally for years before returning to entertainment and trying his hand at acting. The wiry influencer's love for yoga still runs deep, as his photos on Instagram demonstrate.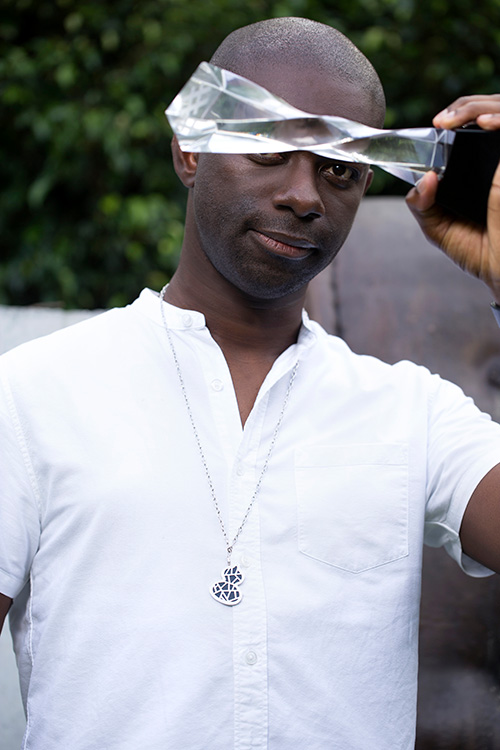 Best Male Photography Award – Edward KB
Edward KB is a Hong Kong based photographer specialising in travel, landscapes and portraits. Through his artistic lens, we see another side of Hong Kong rarely explored and discover details about the city we never knew. Edward has worked with brands including Nike, Leica, UBS and Volkswagen.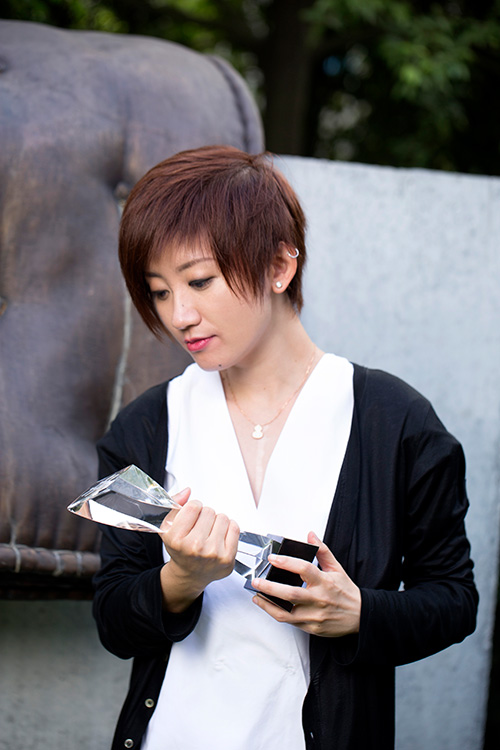 Best Female Photography Award – Vivien Liu
Vivian Liu started her career in architecture, before discovering a passion in photography about four years ago, and grew to love capturing the urban density in Hong Kong and other cities around the world. She founded Studio UNIT to continue her work in architecture, interior design and photography, and has worked for clients including Jack Daniels, American Express, Samsung and The Hong Kong Tourism Board.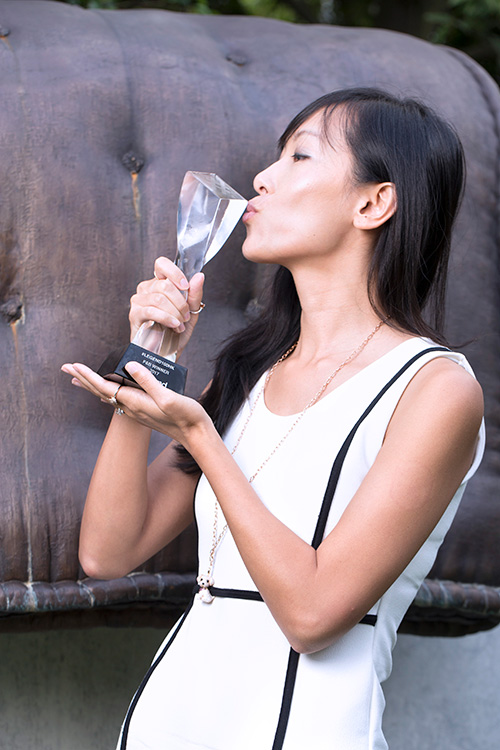 Best F&B Award – Melissa Tse
Like her Instagram handle suggests, Melissa Tse is indeed a supertaster with above average tasting abilities. With a background in planning and strategy for Fortune 500 companies, Melissa spends her free time eating around the globe. Her goal in life: to seek out the best food while documenting her adventures with photography.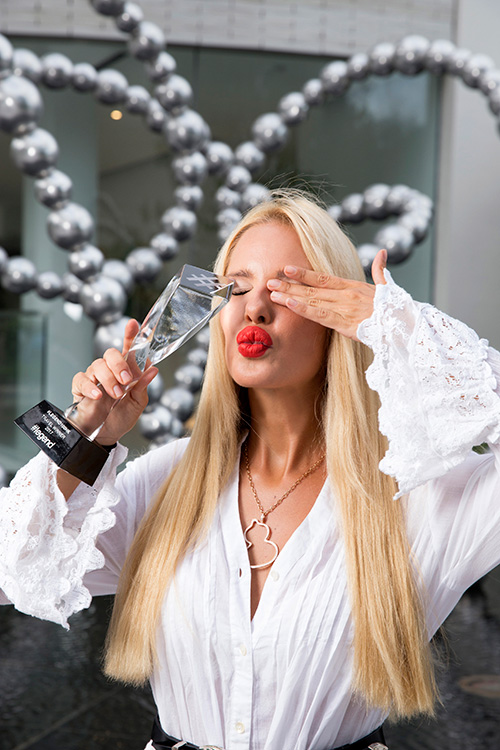 Best Travel Award – Bea Albero
Bea Albero and her husband both have a deep passion for travelling, and in 2013, put their careers on hold to create Mr and Mrs Monnet to share their travel experiences all over the world. The couple is based in Hong Kong, but a glance at their Instagram and you'll think they live in paradise instead.
Featured Influencers