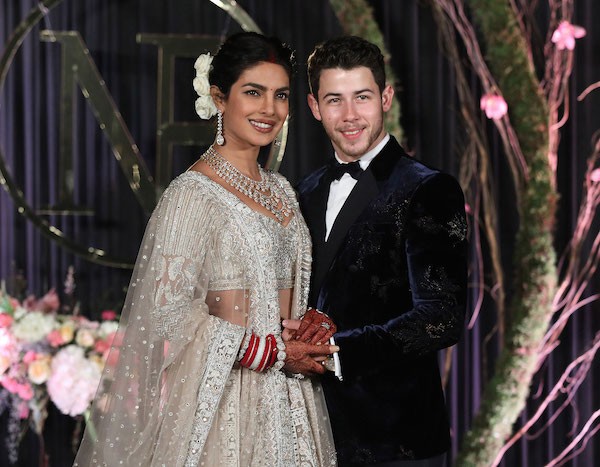 Celebrities' lives are surrounded by glitz and glamour; while some like to step away from this in their private lives, others take full advantage of it. Here is a list of celebrities who have had weddings in 2019 that embrace the extravagance – and had some pretty great parties, too!
Wayne Coyne and Katy Weaver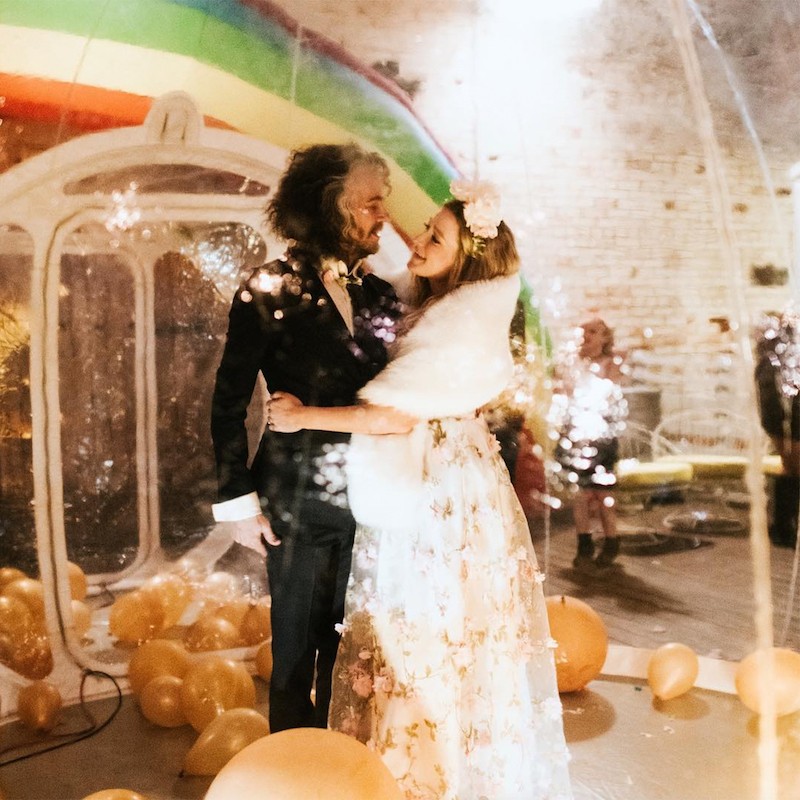 The Flaming Lips lead singer Wayne Coyne and longtime partner Katy Weaver have always had a colourful and adventurous style – and their wedding perfectly reflected this. They got married in a huge plastic bubble on a rooftop, with golden balloons, a giant inflatable rainbow and an impressive guest list including the likes of Miley Cyrus. Their wedding outfits also stayed true to their untraditional, hippie-chic tastes.  
Duff Goldman and Johnna Colbry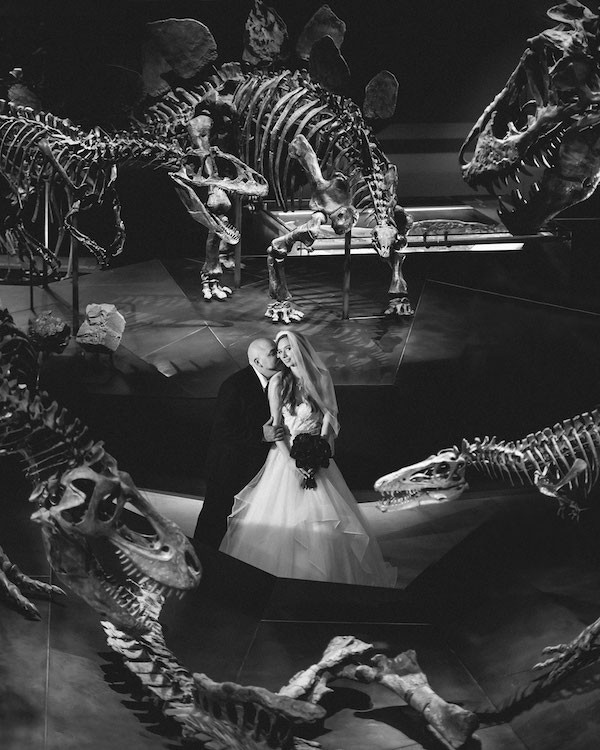 Celebrity pastry chef Duff Goldman and Johnna Colbry went for a historical theme wedding at the Museum of Natural History in Los Angeles. You can't go much bigger or more extravagant than getting married under a T-rex! The wedding had a romantic yet tropical feel, filled with roses, palm trees and other quirky items. With Goldman's Ace of Cakes pedigree, we expected nothing less than what he delivered for the wedding cakes, either. There was a meat cake, a traditional cake, and a cake forming an underwater display, with seahorses and bubbles. 
Darren Criss and Mia Swier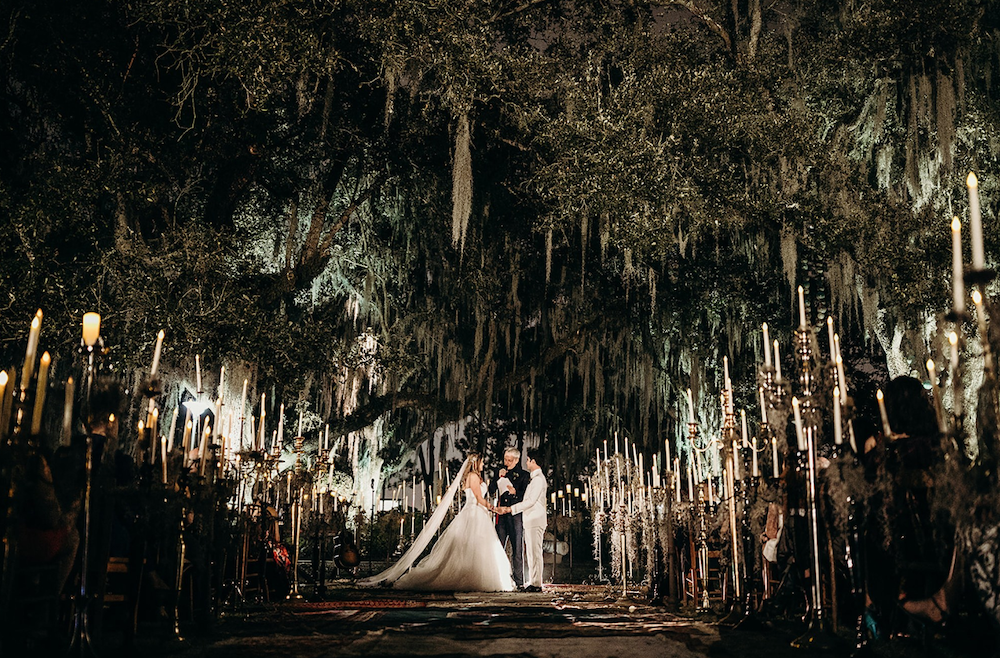 Singer-actor Darren Criss and vocalist-bassist-writer-producer Mia Swier had a huge musical wedding, which is fitting since they are both successful musicians. They tied the knot in New Orleans, where some described it as "one massive concert." Their guests also became part of the musical performances, including Lea Michele and John Stamos. The celebrations started on Valentine's Day and lasted four days. They had a prom night-themed party at a burlesque and comedy bar, took their guests on a swamp tour excursion, hosted rehearsal dinners, and of course, sang every step of the way. The couple even had a vintage red Rolls-Royce convertible deliver them to their wedding. The wedding location was covered in "antique rugs and [was] illuminated with a sea of candelabras lining the path leading up to several giant oak trees dripping with Spanish moss and Mardi Gras beads." Glowsticks, a silent disco and even more music followed at the after-party. It was a truly spectacular, whimsical wedding. 
Idris Elba and Sabrina Dhowre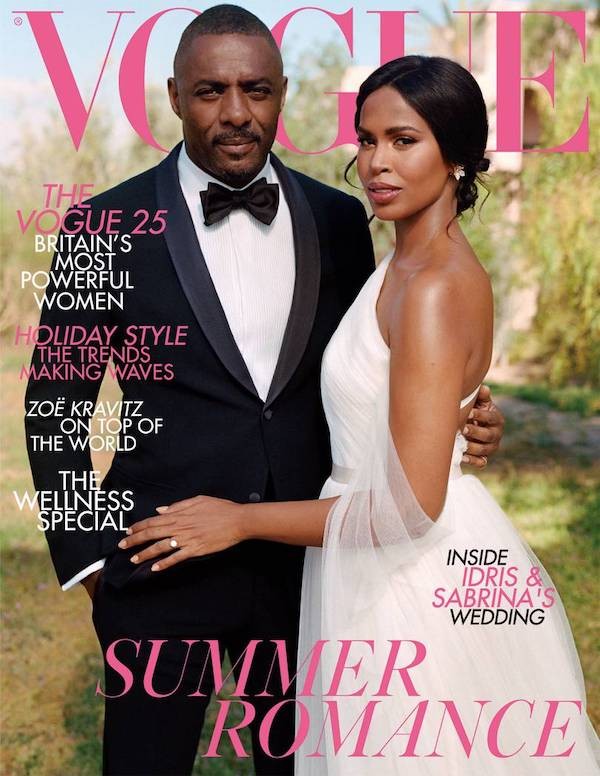 Actor Idris Elba and model Sabrina Dhowre's wedding was a "thrilling three-day extravaganza" in Marrakesh, Morocco. Dhowre wore an elegant Vera Wang dress and Elba a classy Ozwald Boateng suit. Even before the wedding, they had a few parties involving camels, fire dancers and a white-themed party at the Mandarin Oriental Marrakech. 
Marc Jacobs and Char Defrancesco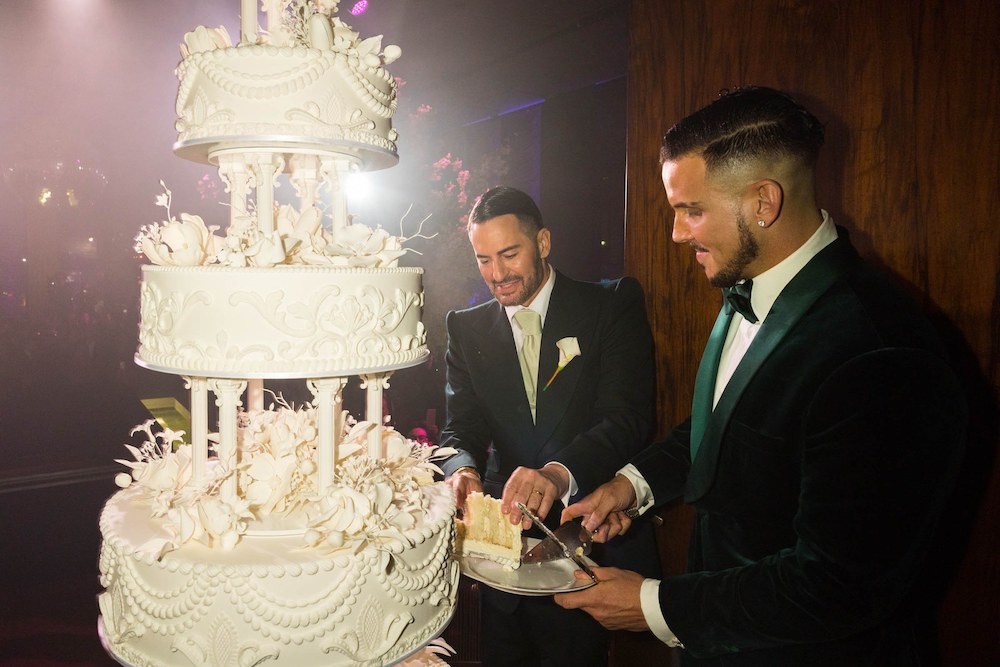 Fashion designer Marc Jacobs and Char Defrancesco got married this year, and you could say their wedding was a big step up from the humble proposal in a Chipotle restaurant. The pair had a star-studded, lavish wedding filled with supermodels from all decades. Names such as Kate Moss, Bella and Gigi Hadid, Frank Ocean and Lil' Kim were all present in their most stylish outfits. There were dancers and performers, a flash mob, large cherry blossom trees inside, a five-tiered cake and so much more. Being the fashion icon and artist Jacobs is, you'd expect nothing less. 
Nick Jonas and Priyanka Chopra
Singer Nick Jonas and actress-singer Priyanka Chopra went all-out for their two weddings, which also included multiple parties, ceremonies and receptions. One after the other, there were beautiful dresses, jewels, cakes and famous guests in what seemed like a never-ending celebration. They had a Christian wedding for Jonas' side of the family and a Hindu wedding for Chopra's side of the family; Indian weddings are known for their extravagance, with pre-rituals that go on for days. Overall, both weddings were a beautiful blend of culture and family. 
Joe Jonas and Sophie Turner

Joe Jonas apparently has a very different style to his brother, Nick. The singer wed actress Sophie Turner in Las Vegas – complete with Ring Pops, an Elvis Presley impersonator, Diplo, DJ Khaled, and a pink stretch limousine. Although certainly unconventional for his level of celebrity, this wedding fit the personalities of this fun couple perfectly. This will not be their only wedding in 2019, either, since there are reports of a wedding in France later this year.