Digital Cover: Gigi and Sabrina Cheung x Strathberry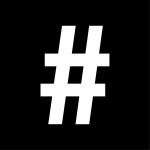 By: #legend
April 25, 2022
Gigi and Sabrina Cheung have each other's backs as they climb their way up the Hong Kong showbiz ladder. The 27-year-old twin sisters talk to Zhang Mengying about music, muses and the benefits of never being alone
They might be twins, but that doesn't mean one is exactly like the other. Singers Gigi and Sabrina Cheung are the yin to the other's yang. "We're connected as independent individuals," declares Gigi. "People tend to differentiate us by our appearance. Gigi's short hair and my long hair may simply give them the impression she is more boyish and that I am girly," says Sabrina.
Even their preferred colours are different.
A black Strathberry safari bag in croc is Gigi's choice when it comes to the accessory that best represents her – black goes with everything and can be matched with any outfit. Sabrina prefers a pink bag croc herself. "The colour is unique, and it can be a real highlight in a simple look," she says.
The Cheungs' differences go beyond the superficial. They went to different high schools and universities and got their start in different performing arts.
After a stint in a high school production of My Fair Lady, Gigi studied acting and got into musicals at the Hong Kong Academy for Performing Arts.
Sabrina, on the other hand, studied English at Hong Kong Baptist University and was always more drawn to making music.
Gigi and Sabrina went on to act in different music videos and TV series. But now both sisters are making waves in the music industry.
Gigi recently picked up the gold award for best new singer at the Ultimate Song Chart Awards Presentation. The elder sister of the two signed with Warner Music Hong Kong in 2021.
Sabrina got her start just this year with her debut single "I Like Being Yours". She's signed to One Cool Group, a company belonging to Hong Kong acting legend Louis Koo.
Also see: Digital Cover: Jason Chan and Leanne Fu x Montblanc
Having a fellow singer-songwriter as a sister has its benefits.
Gigi tests her work on Sabrina before anyone else. "Whenever I play her my demo of a song, she always listens and gives me feedback. I'm grateful to have someone who is supportive and can give me objective feedback," Gigi says.
Sabrina is likewise thankful to have Gigi as a sounding board. "I feel blessed that I never feel alone experiencing everything in this industry – Gigi is my rock. We often have doubts and insecurities when we step into this industry, but it's good to have someone with you through everything," she says.
Another thing the twin sisters share is a drive to excel in the entertainment business.
Both hope to continue pushing their creative limits, be it in singing or acting. Gigi is expecting to release another single in May while Sabrina has a slew of projects in the works.
"I'm so thrilled about the release of my debut [single], and I feel more excited about my upcoming musical projects as I want to use them as a medium to express my views," says Sabrina.
But it's not all work and no play for the two. On their days off, the sisters like to spend time in cafés, walking around the waterfront and catching up on the latest movies.
Sabrina's silver screen muse is Kristen Stewart, especially after watching her in Spencer. "She's so authentic and versatile in every aspect of playing the role of Princess Diana," she says.
For Gigi, it's Hannah Herzsprung in the German movie Four Minutes, in which she played a character that was equal parts "complex and charming".
Gigi was also moved by the Japanese film Drive My Car, a modern adaptation of a work by one of her favourite playwrights, Anton Chekhov, who she says "captures the humanity that is beyond words".
Traditions are also a theme that inspires both.
Sabrina considers them key to helping one stay grounded and focused on what matters in life. Gigi, for her part, sees them as important markers because everything that happens is simply a case of history repeating itself.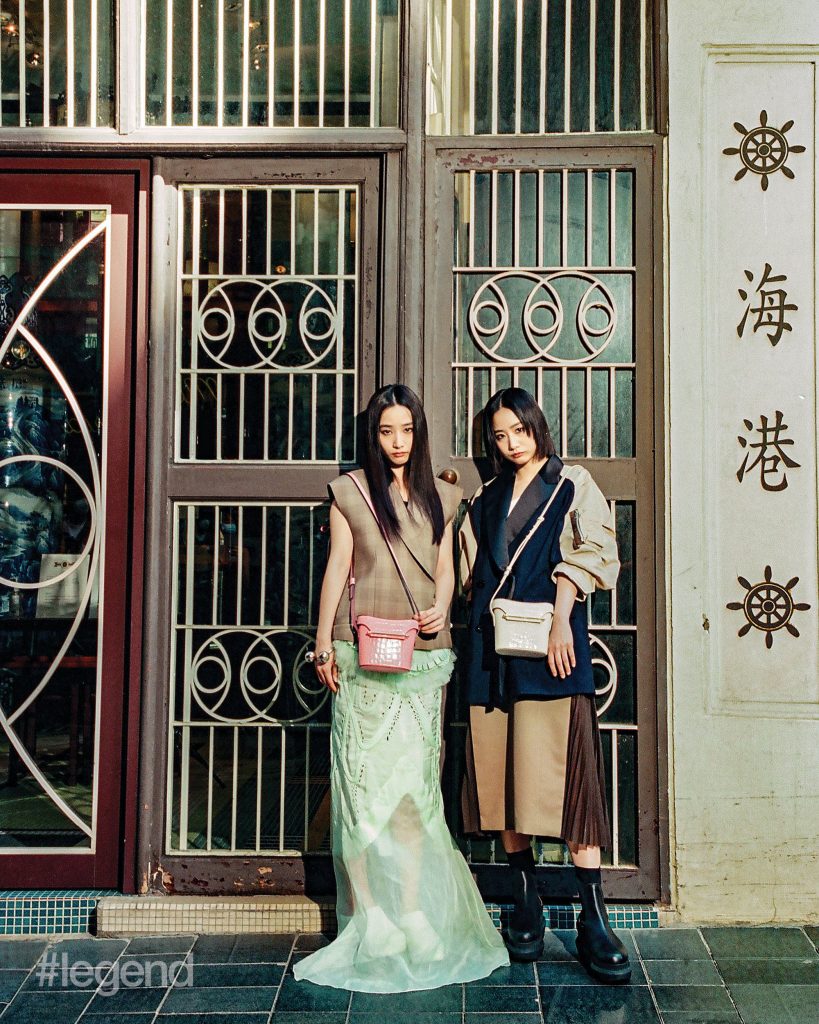 Nevertheless, Gigi feels that people need to find a way to lift themselves up amidst such cycles. Her song "The Same" focuses on the need to find a "paradise" in an ever-changing but also repetitive environment.
Sabrina, meanwhile, finds the thought of repetition to be terrifying and hopes to never be caught in a creative stalemate.
At the end of the day, both count themselves lucky to have each other as they navigate their respective paths, especially while pushing each other to evolve and change.
Gigi feels their differences are not extreme, nor in opposition to each other.
"I think we influence each other a lot," Sabrina adds. "So it helps us to mix it up."
CREDITS
Creative concept and production / #legend
Photography / Lamb Yu
Assistant / Sing and Sunny
BTS video / Owen
Stylist / SK Tang
Stylist Assistant / Arya Yung
Hair / Gigi-Hillnex Lee, Sabrina-Nick Lam@O4 Salon
Makeup / Gigi-Jovy Chai, Sabrina-San Chan
Venue / J Senses, Crust Italian, Woo Cheong Tea House
Also see: Digital Cover: Adam Pak, Edwin Pun and Kevin Chu x Oriental Watch Company