Digital Cover: Adam Pak, Edwin Pun and Kevin Chu x Oriental Watch Company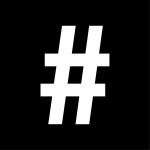 By: Stephenie Gee
April 11, 2022
Faced with a new reality brought on by the coronavirus, Adam Pak, Edwin Pun and Kevin Chu speak to Stephenie Gee about life, time and watches
The past three years have undoubtedly been a whirlwind of change and chaos, from a global pandemic to the Russia-Ukraine war to disaster after disaster. In some ways, it's been three years of lost time. But in other ways, it's been a gift of time – both to ourselves and to our families.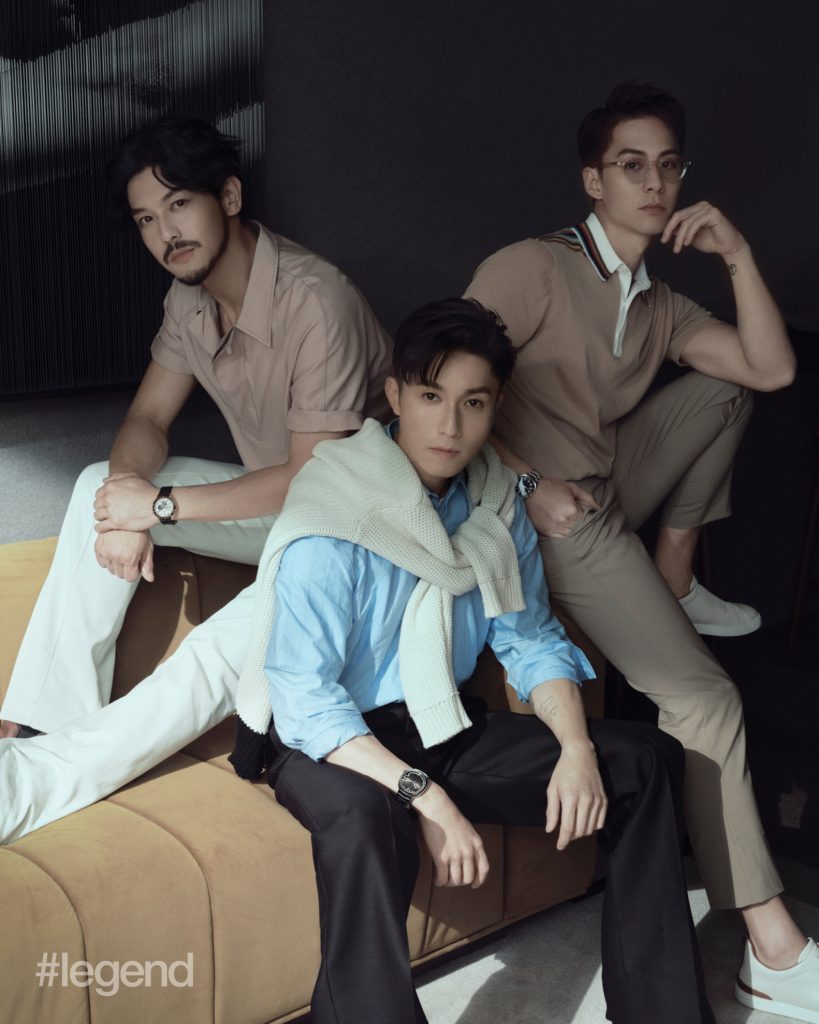 Collaborating with Oriental Watch Company – which is celebrating its 60th anniversary with a "Take Your Time" campaign aimed to inspire Hongkongers to "rethink the meaning of time and the way they live with the moment" – local creatives Adam Pak, Edwin Pun and Kevin Chu wear pieces from Zenith, H. Moser & Cie and Grand Seiko as they share details of their forthcoming projects and how their perception of time has changed.
Adam Pak
For Australian-born model-turned-actor Adam Pak, life during the pandemic has been no different than most of ours – crazy and erratic. Jobs that he was cast in and originally confirmed have been postponed or cancelled entirely, and projects that were not planned were suddenly coming in. But this unpredictability is nothing new for Pak, having given up his nine-to-five job as a designer to pursue a career in the entertainment industry.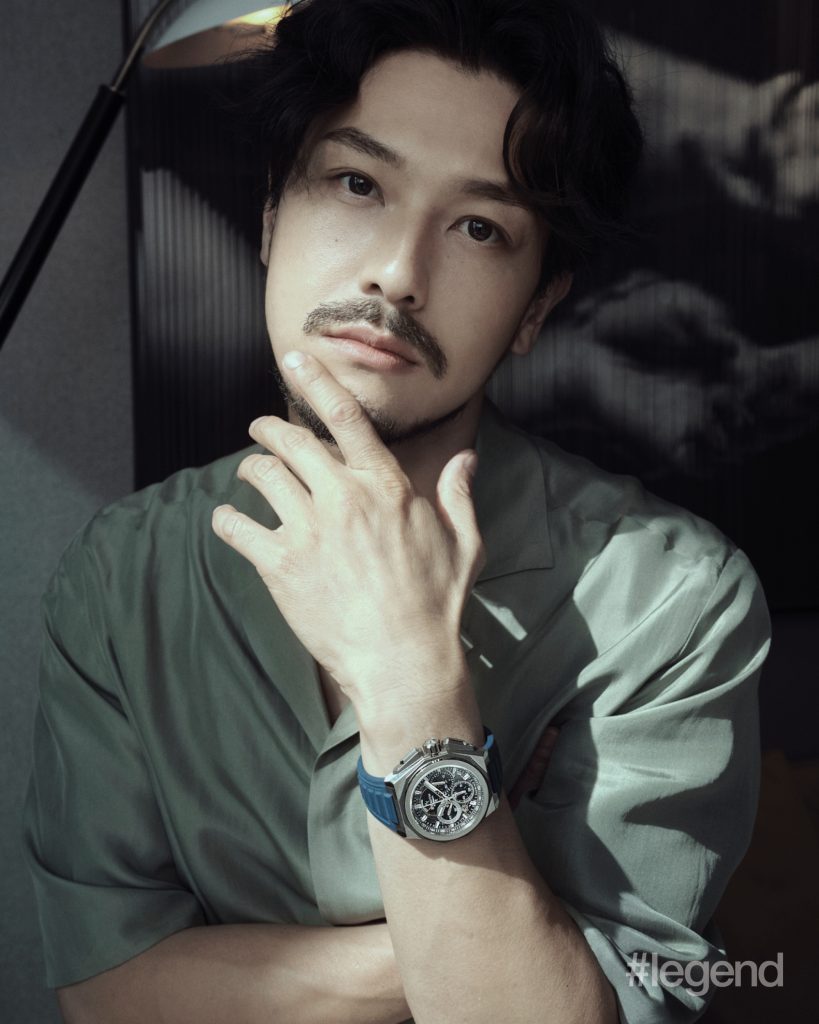 "I had to really accept the fact of not having work for a while or having to get your schedules changed," he says. "So I guess the preparation I did a few years before when I started, it's actually, you know, making sense now. Like I'm kind of into the groove; you don't know what's happening tomorrow and you have to prepare for some projects that may not actually happen."
Pak likens this to a behaviour called "cathemerality", which refers to animals that are irregularly active. "Like animals in Madagascar," he explains. "Not every single day do they wake up and do the same thing… So it's kind of like my work, right? I got this concept way back and it's basically just adjusting to when you have work and when you don't have work.
"And during this time, it's basically exactly that – at times it can be so, so busy, and at other times it's just dead, nothing," he continues. "And you really need to reorganise your time or pick up a book or, you know, find things to do at home to keep yourself sane."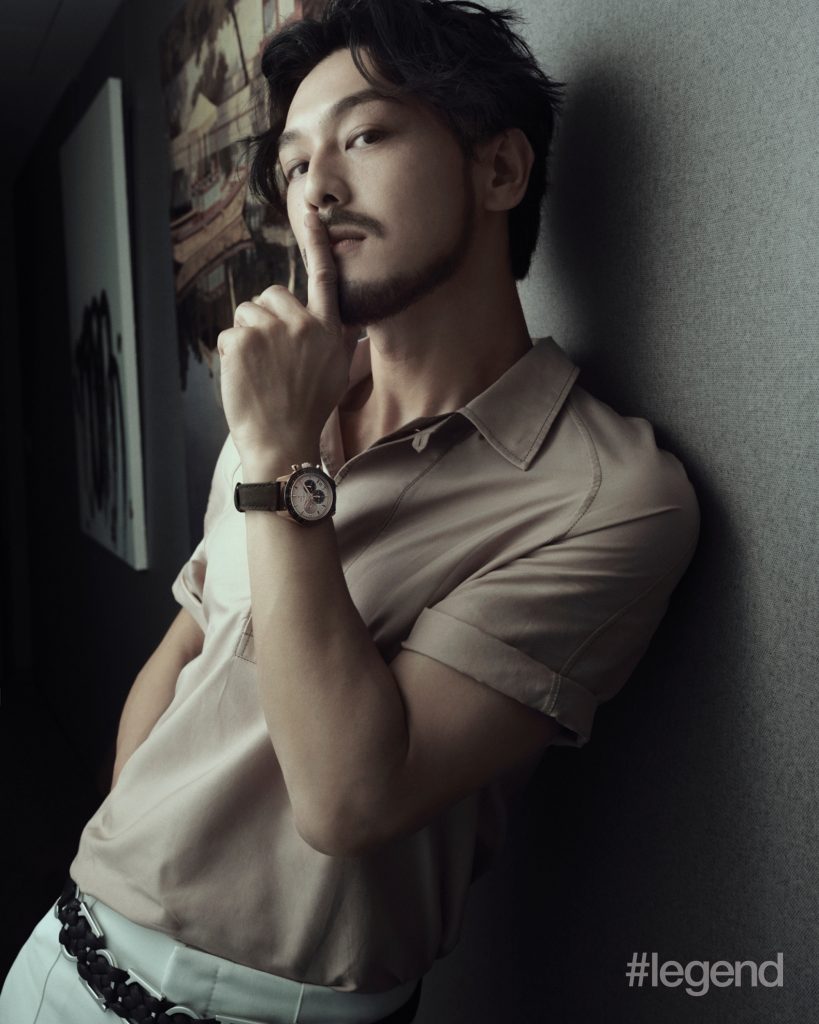 For some, it's meditative knitting. For others, it's the aspiration to become a master chef. But for Pak, it's books, specifically David Attenborough's A Life on Our Planet that sets out his vision for the future; drawing, which is no surprise given his roots in arts and design; and Netflix, like nearly everyone else. "I've been watching a lot of Japanese drama, which I dropped for a while – I'm watching Doctor-X [Surgeon Michiko Daimon]," he says, his enthusiasm for the long-running medical drama series evident as he recounts the latest season.
But unlike many of us who slouch in front of Netflix with a bottomless sack of Haribo's, Pak lets his actor instincts take over, observing and analysing each actor's reaction and character in depth. It's this dedication to the craft of acting that has seen his success, appearing in films alongside veteran actors such as Louis Koo, Kevin Cheng and Michael Tse, as well as earning a nomination for Best New Performer at the 2019 Hong Kong Film Awards.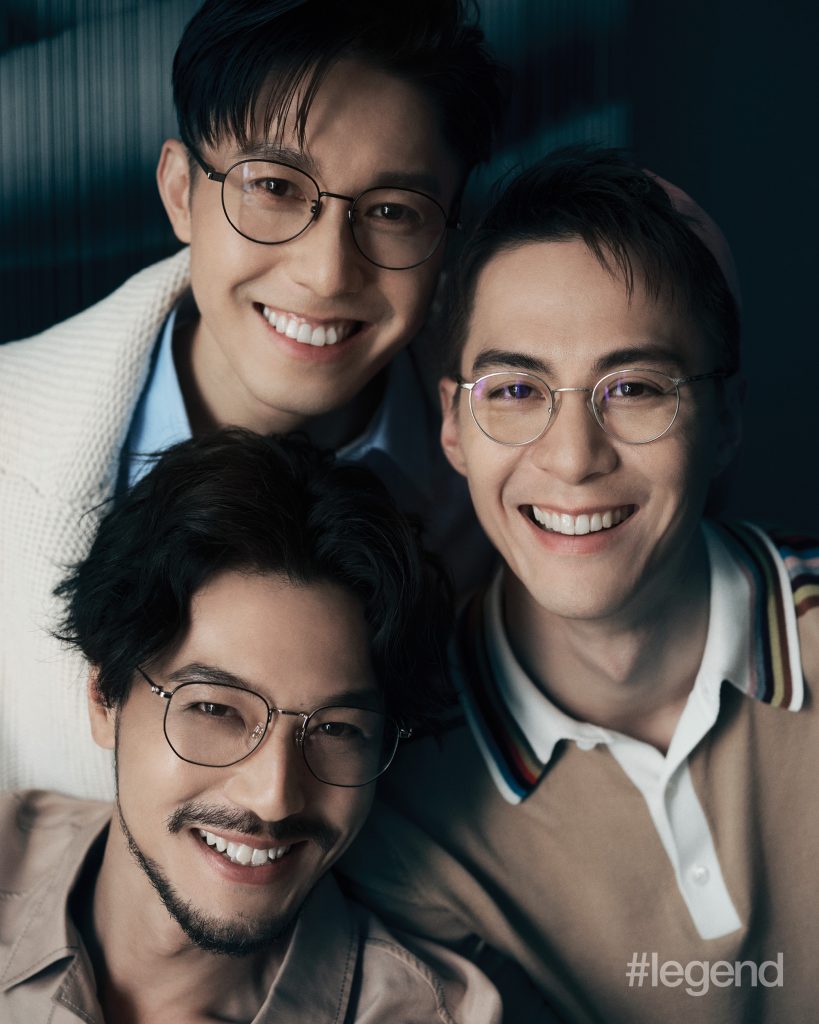 Pak's latest venture takes his creativity and passion for storytelling to new heights via a newly launched YouTube channel. "I think the universe was calling me in," he says on what inspired him. "I've always liked telling stories. Always liked watching stories. But I never thought that, especially with the language barrier, [I could] tell a story in Cantonese."
After just over a decade of working in Hong Kong, Pak now feels confident enough to express himself in Cantonese. But more than that, it's a change in his perception of time that has perhaps led him to push forward. "I used to think I had a lot of time," he says on what "Take Your Time" means to him. "A lot of my friends have two kids already or have a thriving business, and it's not particularly that I want to chase to have kids or to have a business or whatever, but I feel that I have a lot more to offer and a lot of things that I want to do myself."
Also see: Digital Cover: Jason Chan and Leanne Fu x Montblanc
Pak does indeed have much more to offer. Besides being a talented model, actor and storyteller, he has also added watch designer to his resume, utilising art concepts such as scaling and experimenting with different elements such as the tourbillon, expanding it onto the watch face.
"That's made me really appreciate Swiss watches," he says of the experience. Fittingly, he models a Chronomaster Sport from Zenith for this shoot. Equipped with the latest version of the Swiss Maison's most renowned movement, the El Primero in-house movement, and a revolutionary one-tenth-of-a-second chronograph, this timepiece pushes the boundaries of performance and precision.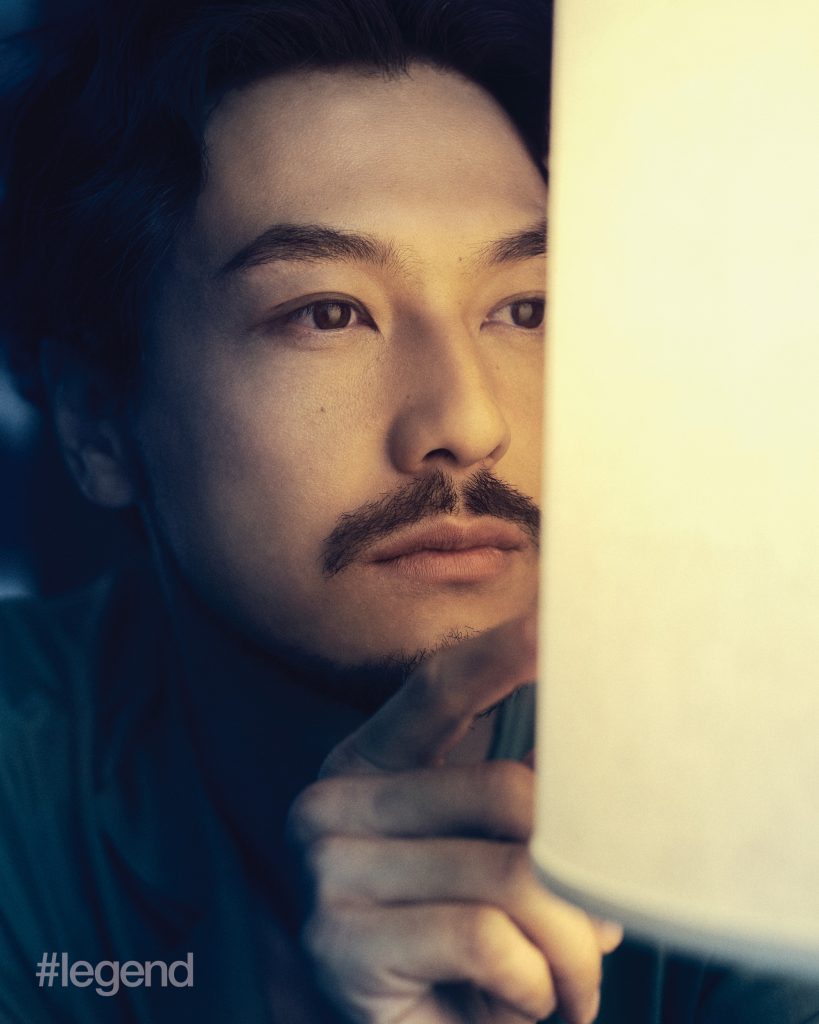 "Before I would have been about the aesthetics, the time, the leather or where the curves are. But now it's like you step back – how it functions, what it actually needs, why is this company able to manufacture watches? What did they go through? It's a lot more of a thought process that goes into appreciating a watch after designing the watches."
On what we can look forward to next, the actor says: "A lot of new roles are actually coming. Even during this time, I'm doing castings and I've landed a couple, which involves me going overseas to film." Sadly, that's all he's allowed to tell us right now, but given his past performances and earnest attitude, it's safe to say we can expect big things.
Edwin Pun
Edwin Pun is a very busy man. As the director of his family's property development business Keyestone Group, Pun has his plate overflowing with many exciting projects. The most iconic, Pun says, would definitely be overseeing the opening of a new Hello Kitty resort, located in Sanya on China's Hainan Island.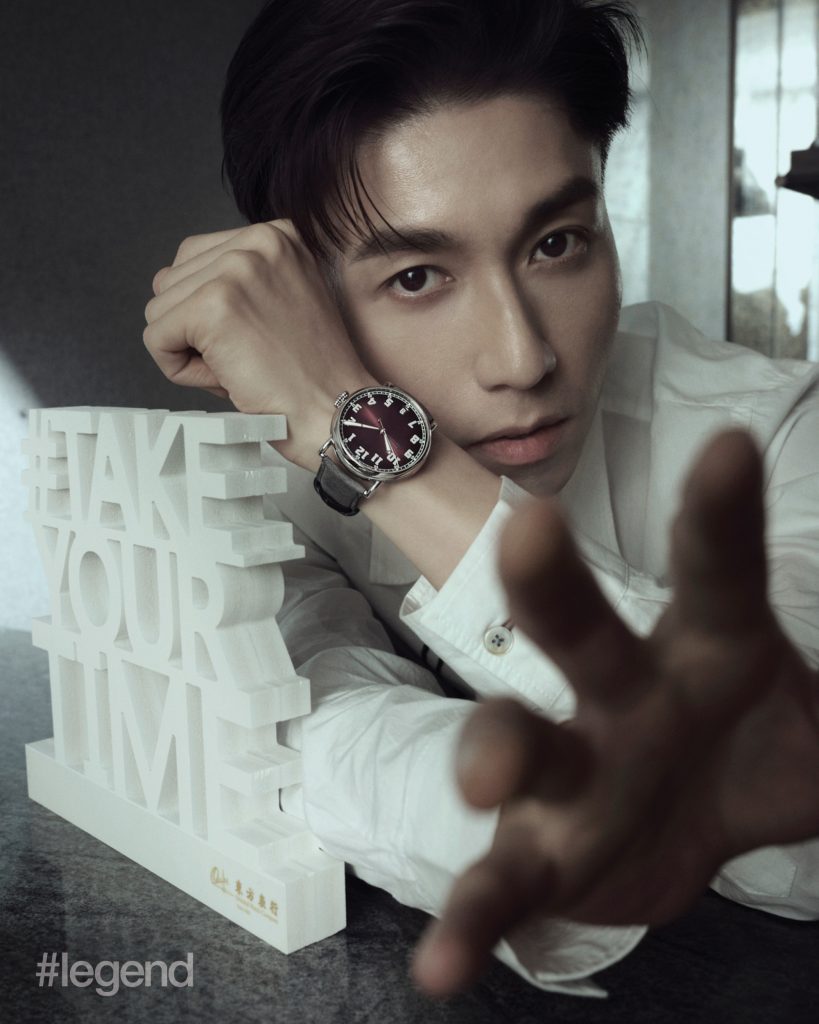 Slated to open in 2025, the resort will be managed by hospitality giant Hyatt Hotels and will comprise 221 rooms adorned with the bow-sporting feline, a theme park and retail outlets that offer a range of dining and entertainment experiences.
"It's the first of its kind," says Pun. "Hello Kitty has never built a fully themed hotel and Hyatt has never operated a themed hotel either. It's also Keyestone's first foray into a themed entertainment project, so it's the first for everybody!"
Besides this one-of-a-kind project, the George Washington and University of Southern California graduate is also developing various mixed-use projects throughout China, which will encompass retail, offices and residences. But between all these happenings, Pun has also been making a conscious effort to take his time and spend more time with himself.
"I've always wanted to be able to give myself more time, especially walking around the neighbourhood where I live," he says about how the pandemic has led him to better appreciate the value of time, which for him has become a sort of distorted concept. "I've been living in this area for almost two or three decades, and a lot of the side tracks I've never gotten to. But now, I've actually made an effort to dedicate a certain time to go off the beaten track and explore new areas."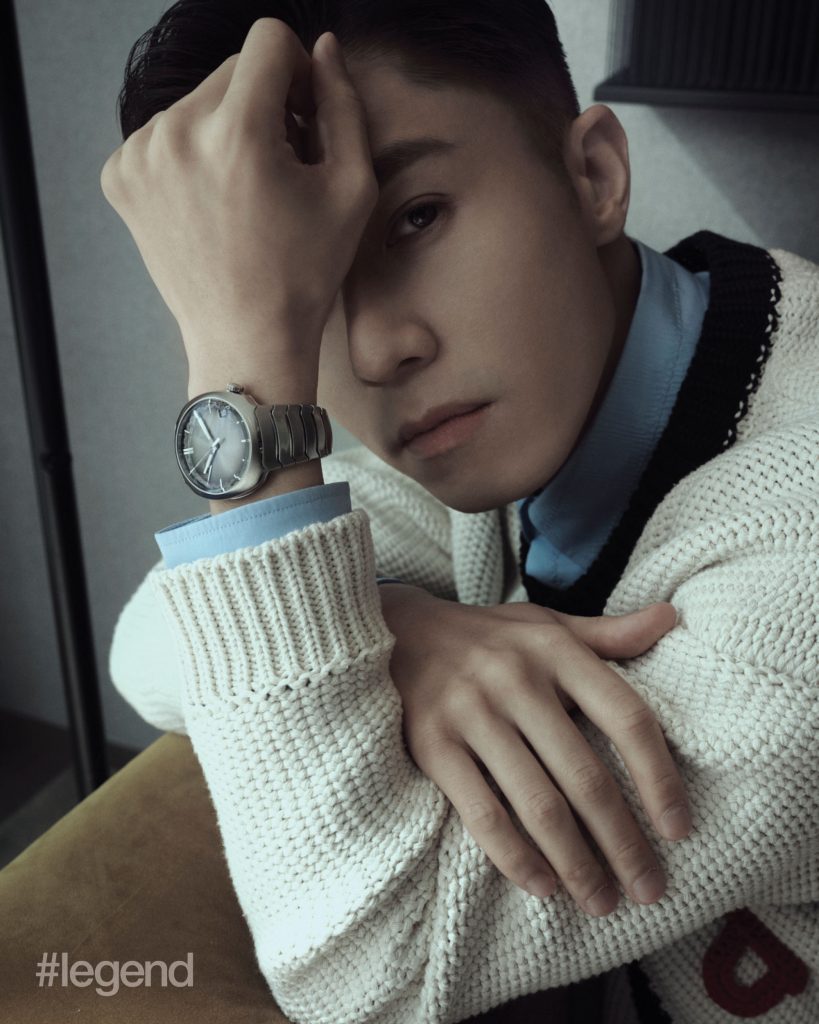 A self-proclaimed "granola monster", Pun has also taken up a new hobby – granola making – which has garnered an overwhelming amount of interest from his friends. "It's actually very rewarding," he says of the process of creating his secret recipe. Tired of the hassle of searching for the right flavour and coming up empty or having it run out of stock, he decided to take things into his own hands. "I just tested a new flavour, a matcha flavour," he shares. "I just made it for the first time, and it turned out really well! I have an original cinnamon flavour, a chocolate flavour and now I can add matcha to the list as well."
In terms of staying creative – creativity playing a pivotal role in his work – Pun finds going out into nature to be a major source of inspiration. "Every time I'm closer to nature, I find myself to be more creative and more inspired," he says. Pre-pandemic, Pun would spend most of his downtime travelling. Now, he has to make do with domestic travel, visiting the forests, hiking and revisiting old streets, trying to recreate the experiences of going abroad.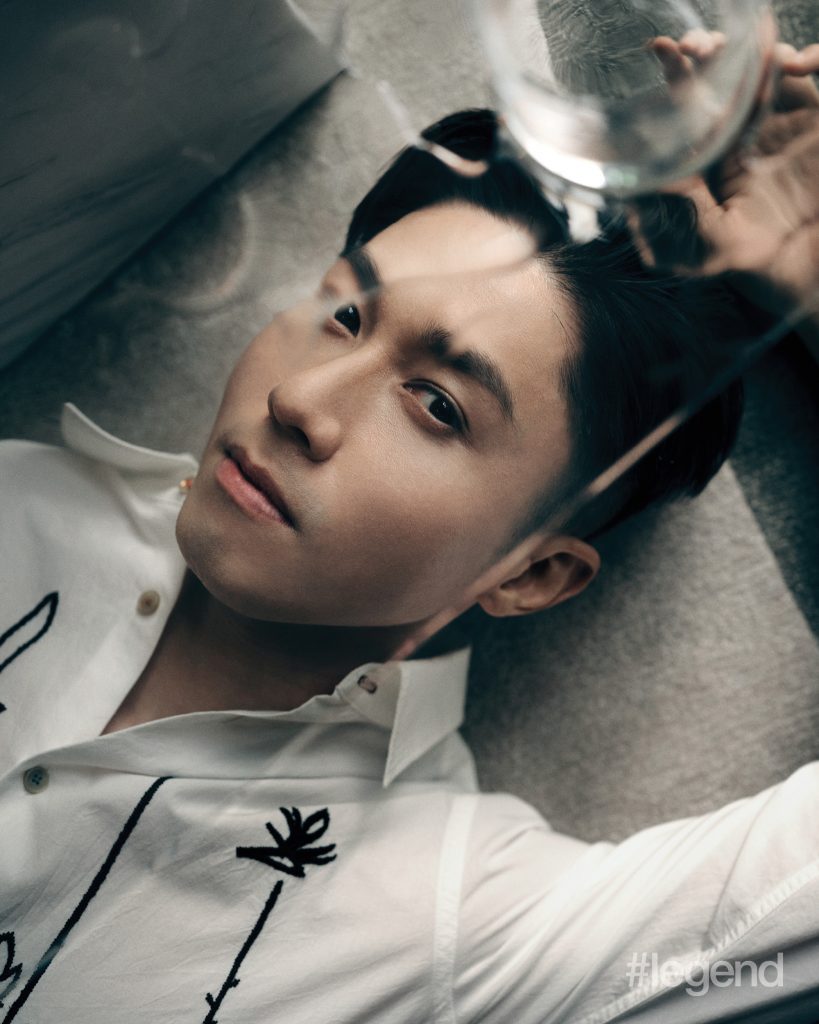 A man of substantial accomplishment and talent, it's no wonder Pun prefers a watch equally as substantial, like the H. Moser & Cie. Streamliner Perpetual Calendar he sports in this shoot. It's a sculptural piece that features an integrated steel bracelet, elegantly arced to follow the curves of the wrist. "I like a watch that feels weighty," he says. "You know, I also appreciate a light watch, a very thin watch. But personally, I like something that's heavier, that feels more substantial and thicker."
Asked who his #legend is, Pun responds easily, "My mum," attributing much of his success to her. "I've always said that, you know, if I could have her brain, I could have done a lot more."
Kevin Chu
Kevin Chu is having a moment. For those who have been following Hong Kong television lately, you've likely seen the rising star. His appearance in TVB's most recent drama series Modern Dynasty has propelled him into the limelight, his acting skills praised by fans and audiences, and looks likened to heartthrob actor Eddie Peng.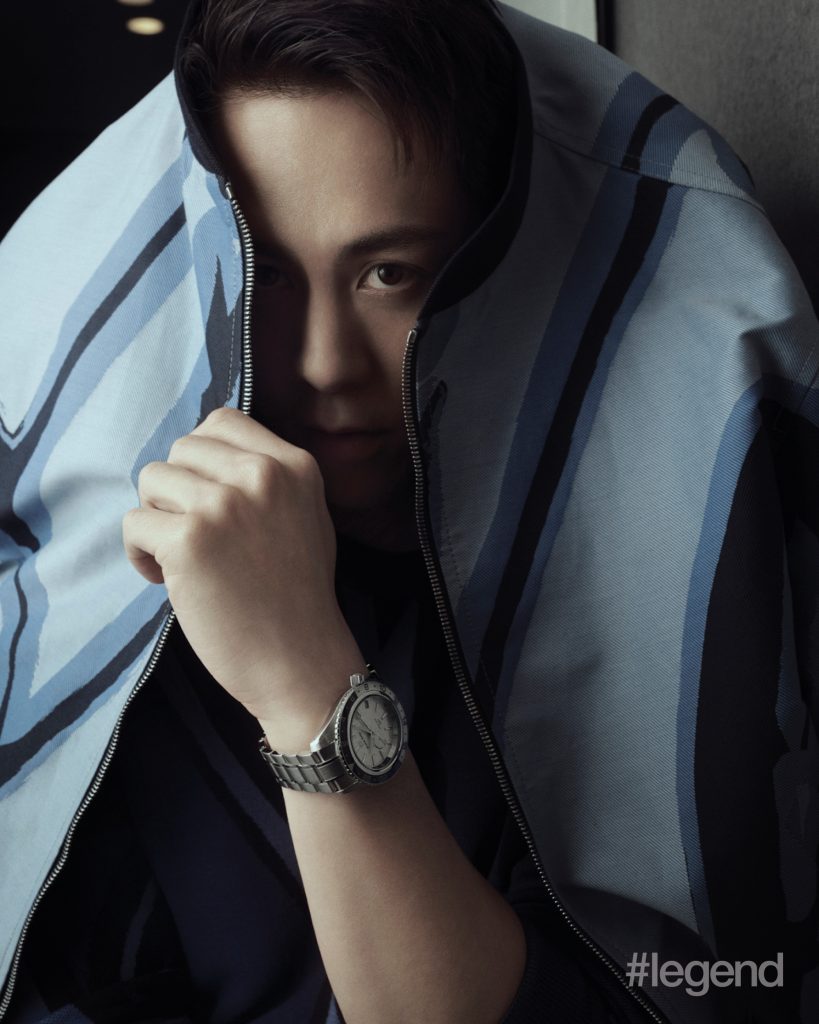 With Tavia Yeung, Raymond Wong and Julian Cheng headlining an all-star cast, Modern Dynasty revolves around the rich and powerful Ma family, touching on themes of brothers fighting for inheritance, infidelity and revenge.
"I was shooting with a lot of very experienced people in the show," says Chu. "It's fun with my sister Tavia [Yeung, who plays Chu's sister in the series]. She's always very professional, very experienced. She made me realise it's really important to just stay neutral – it's okay to mess up because messing up is actually another chance for you to do even better."
Since his debut with To the Fore in 2015, directed by acclaimed Hong Kong director Dante Lam, Chu has clearly learned a thing or two about the craft of acting. He draws a parallel between acting and swimming (he is a former member of the Hong Kong swim team and has represented the city in numerous elite competitions): "Shooting really relates to swimming because you do all that prep and then when you're on set or you're on the diving block, it's kind of the same. It's all silent. Everyone's looking and you're getting ready to deliver something that you need to deliver."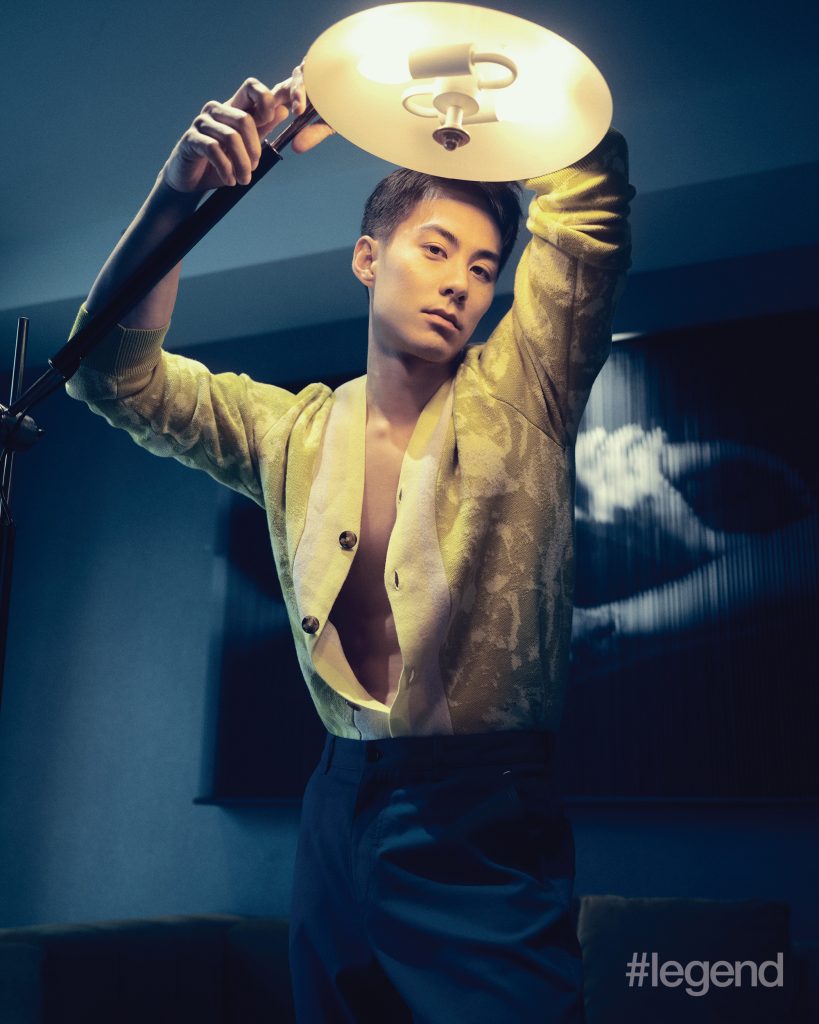 Back in the day, he says, the stares and pressure not to make a mistake meant that he had to constantly adjust and fine-tune his thoughts and emotions in order to stay in character. Nowadays, he's learned to not let anything affect him – and to have fun.
"It's important, even for emotional scenes," he says. "Yes, you have to be serious about it, but when it's over you can think back like, 'Okay, so that thing happened' or 'That was fun, I got to reach this emotional level.' And that's all very interesting because I mean, acting is staged but it would be fun to have some surprises, and surprise is what keeps life interesting."
Perhaps the biggest surprise in recent times is the pandemic. Luckily for Chu, not much seems to have changed in terms of work schedule, but he nevertheless feels as if though the pandemic is just one endless waiting game. "The pandemic feels like we're waiting for it to be over and for our lives to regain normality," says the actor. "But then, you know, it's actually still valuable time."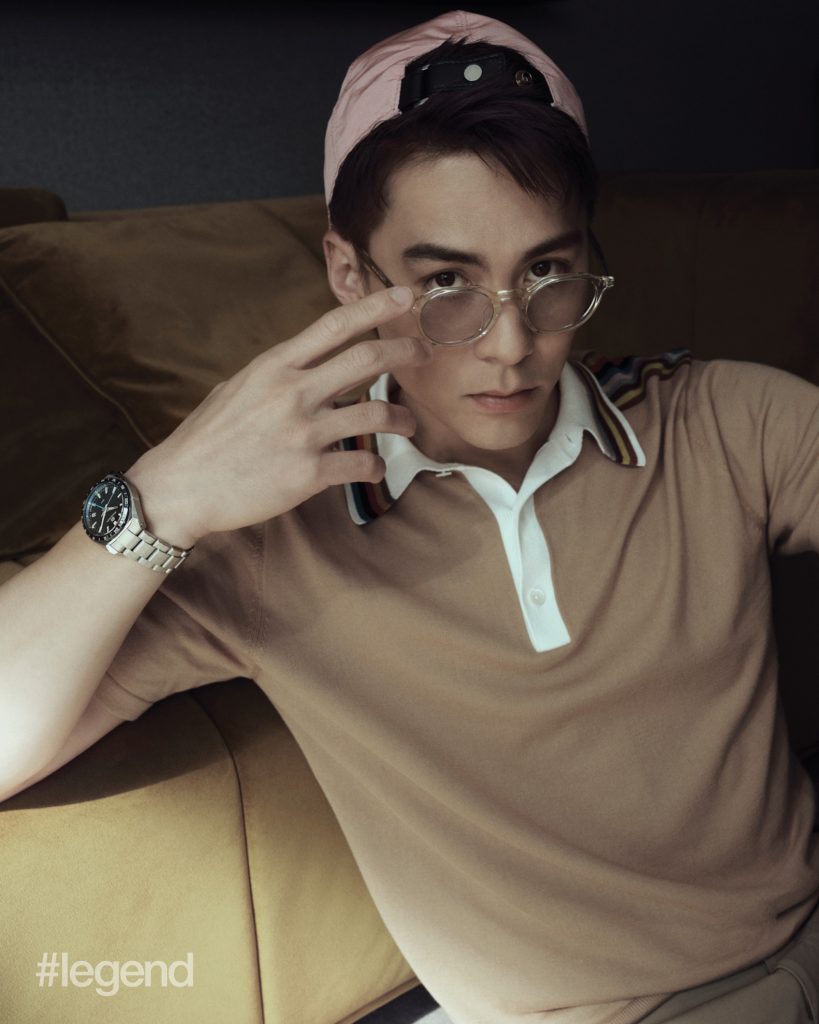 These days, the 33-year-old likes "to do nothing" in the little downtime that he has. "But when you're doing nothing, you don't actually do nothing," he says. "You're thinking." Some of these conversations include self-critical reflections on himself and his work, all with the intent to become a better actor and artist.
When it comes to his personal style, Chu stays true to his approach of serious and fun. A scroll through his Instagram feed yields a showcase of eclectic looks, which also reflects in his taste in watches. "I like my watch to be sporty and also be proper," he says. "I'm not like 'proper proper', but I'm not full-on 'sporty sporty' all the time either. I like it to be flexible."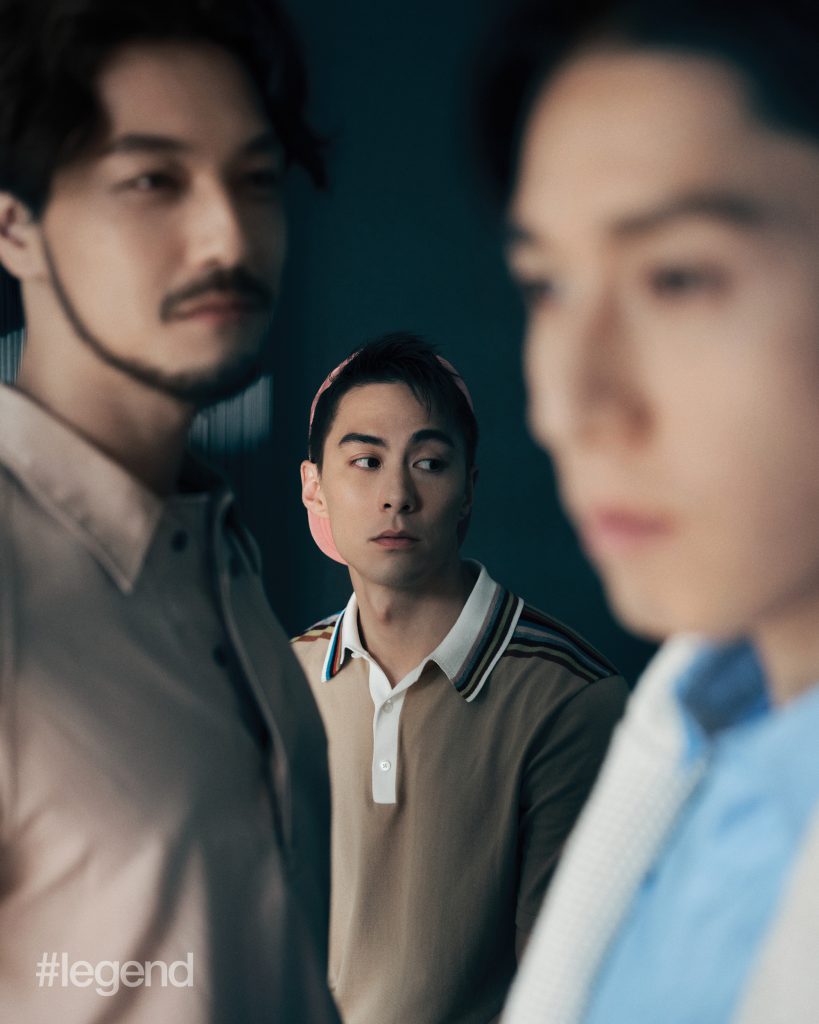 Much like the watch he wears here, a limited-edition version of Grand Seiko's first GMT watch that mimics the look of snow and ice in the Hodaka mountains with a two-tone white and blue bezel. "It's beautiful," he says. "Also, traditionally the crown of the watch is at the 3 o'clock position, but this one is at 4 o'clock, which is really special. I love the creativity!"
CREDITS
Creative concept and production / #legend
Photography / Ricky Lo
Assistant / Alston Chan, Chung Sun
BTS video / Lewis Lau
Stylist / Perpetua Ip
Stylist Assistant / Liz Lau
Adam Pak Make-up / Jennifer Chan at Annie G. Makeup Centre
Adam Pak Hair / Kenki at W Workshop
Make up / Gabbie Lee for Edwin Pun, Will Wong for Kevin Chu
Hair / Jean Tong for Edwin Pun, Sing Tam for Kevin Chu
Also see: Digital cover: Sue Chang x Buccellati