Digital Cover: Jason Chan and Leanne Fu x Montblanc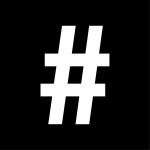 By: Hill Choi Lee
March 14, 2022
Celebrated Hong Kong Canadian singer, Jason Chan, and fashion influencer-wife, Leanne Fu, have seen their world take on a new dimension after the birth of their daughter Abigail. They talk to Hill Choi Lee about the things that change, and those which never will
An inevitable turning point in all parents' lives when welcoming a new member to the family, to Chan and Fu this signals a change in routine (for the former) as well as career path (for the latter).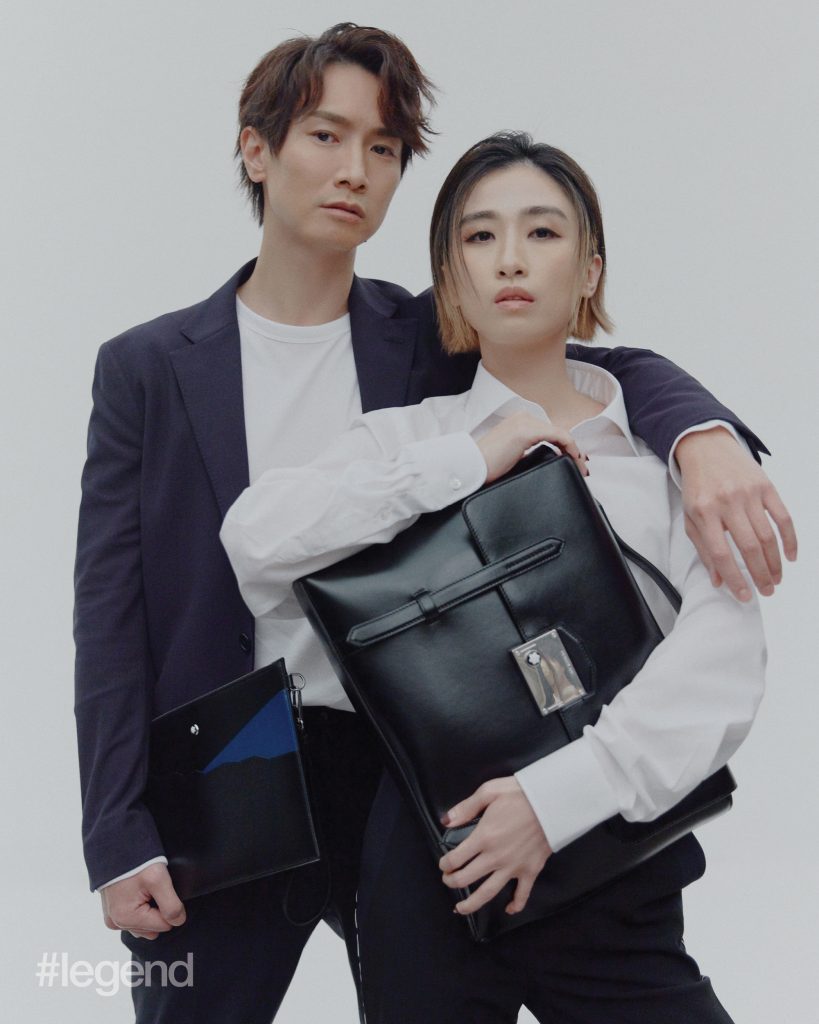 "My daughter inspired me into starting my own children's fashion label," says Fu, who made her name through modelling and her own social media content on Youtube and Instagram alike. Finding it increasingly difficult to source qualitative, stylish garments for her young child, Fu was inspired to design her own children's fashion line. In late 2021, she launched Yelephant Kids. A challenge that is by no stretch beyond Fu's capabilities who previously had a career in finance. However, the ongoing social distancing restrictions have forced Fu to flex her creative and business prowess to another level.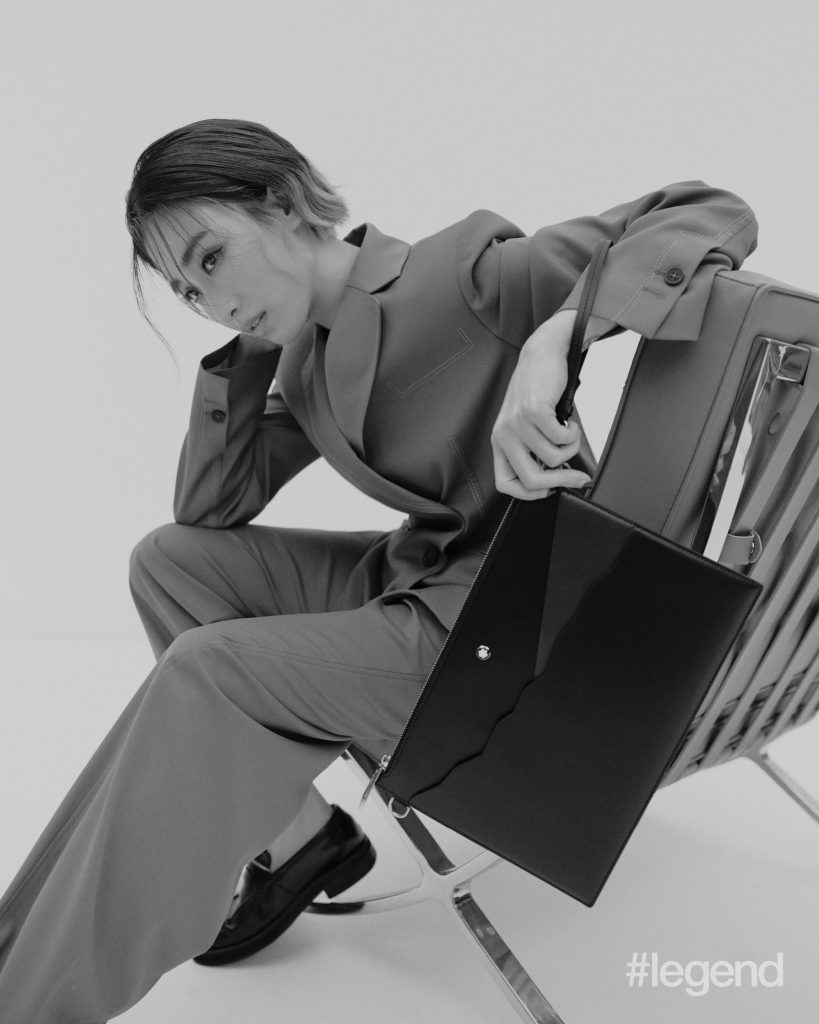 "It's hard at times to find the right textiles as most of our fabrics are sourced from Europe and Japan," she says. "Once the pandemic hit, it became increasingly difficult to smoothly operate the supply chain and communicate with the factories." This is especially challenging since the focus of her label is foremost on the quality of the fabric, in Fu's words, the design of it takes a close second place.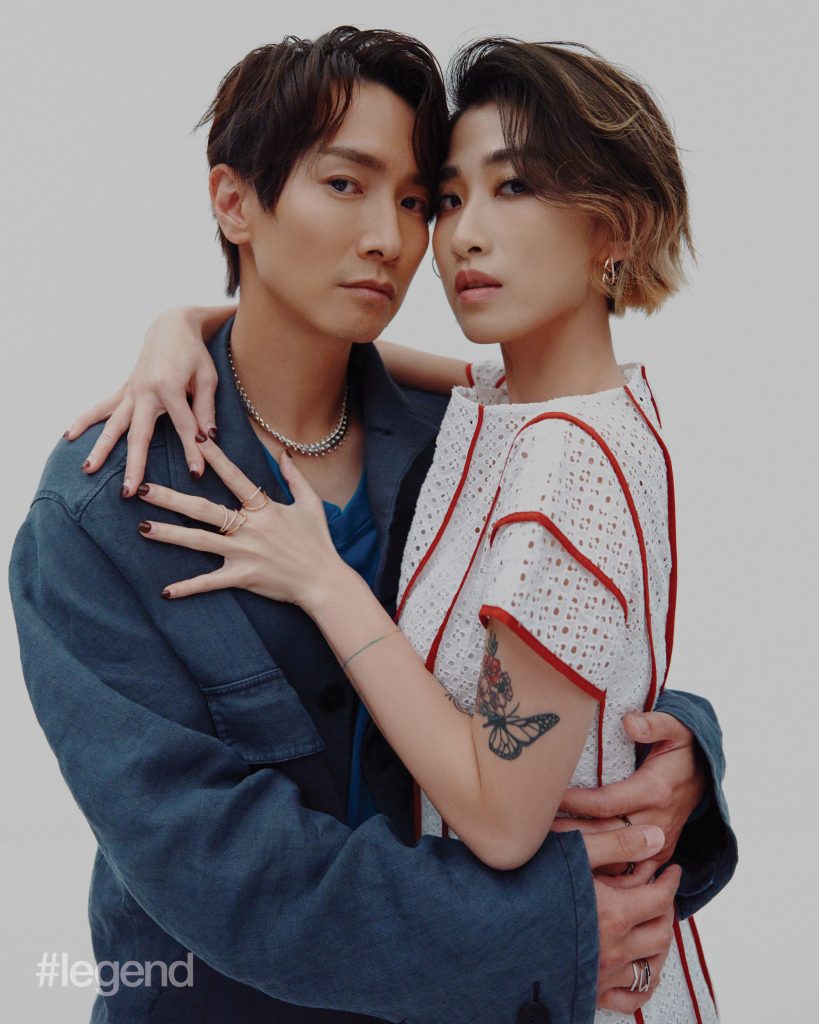 Though both Fu and Chan have amassed a steady following on social media with steadfast career histories, Fu has yet to fully contemplate her professional achievements. "I haven't really thought about where I am in my career but I had my fair share of experiencing different kinds of jobs," she says. "At the moment, I want to expand my kidswear label and see where that takes me."
Husband Chan sees it in a more holistic way. During the last two pandemic years, he feels a closer connection to his fans. He didn't set out to become a singer. Rather, Chan describes it as "something you dream of becoming, but never thought it will happen".
"Growing up in Canada, dreams of becoming a singer or a celebrity are far off your mind," he says. "But coming back to Hong Kong, which is a smaller place, things are different. The lifestyle is different. The approach to fans and people in the industry is more accessible. It's possible to see the same group of people over and over again."
Social media plays a key role in Chan's growing relationship with his fans. "[Instagram] is more personal than traditional media outlets," he says. "Usually, when you do interviews, there are certain questions that always relate to work – to all the things you expect the questions to be. But on your own social media platforms, we can post whatever we want."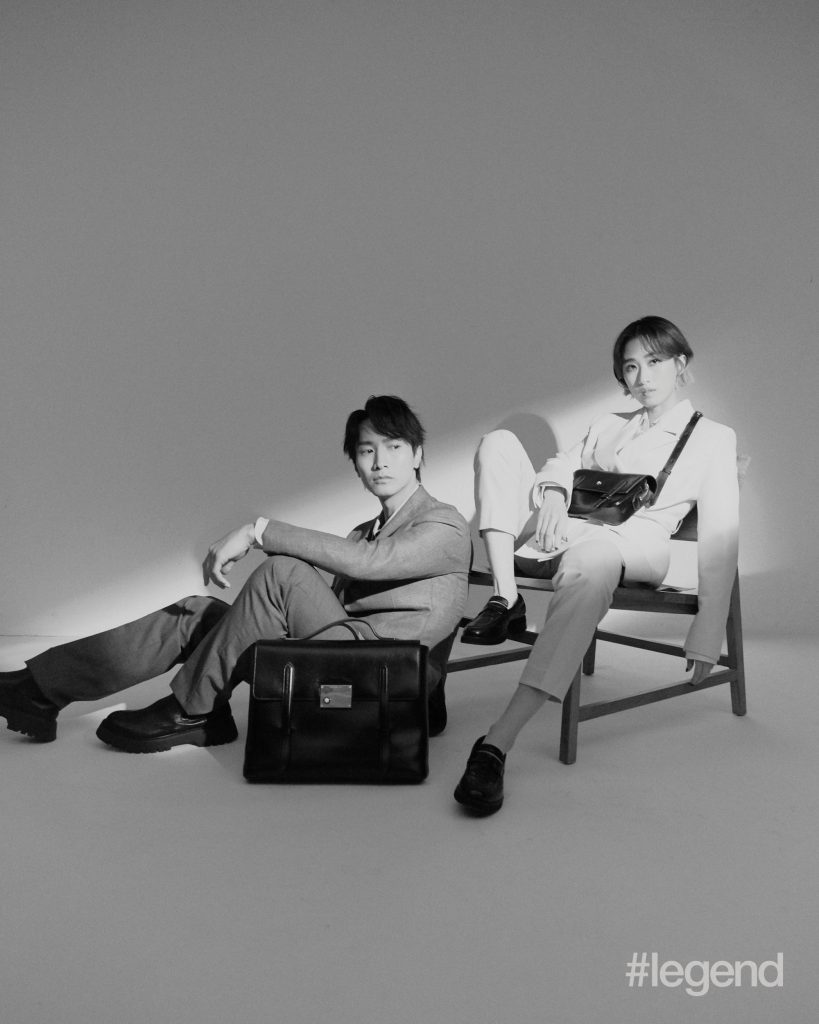 It's that relatability and direct contact with fans that earned Chan his popularity. And when it comes to sharing tidbits of his life, the singer is as generous as they come.
"I talk about everything. I'm very open with my personal life," he says. "I think this is one of my main features or selling points. It's not to create a distance from being an artist with their fans. It's actually building a bridge that connects your fans to yourself. So they understand more of who you are as a person instead of just listening to your songs and trying to guess what type of personality you have."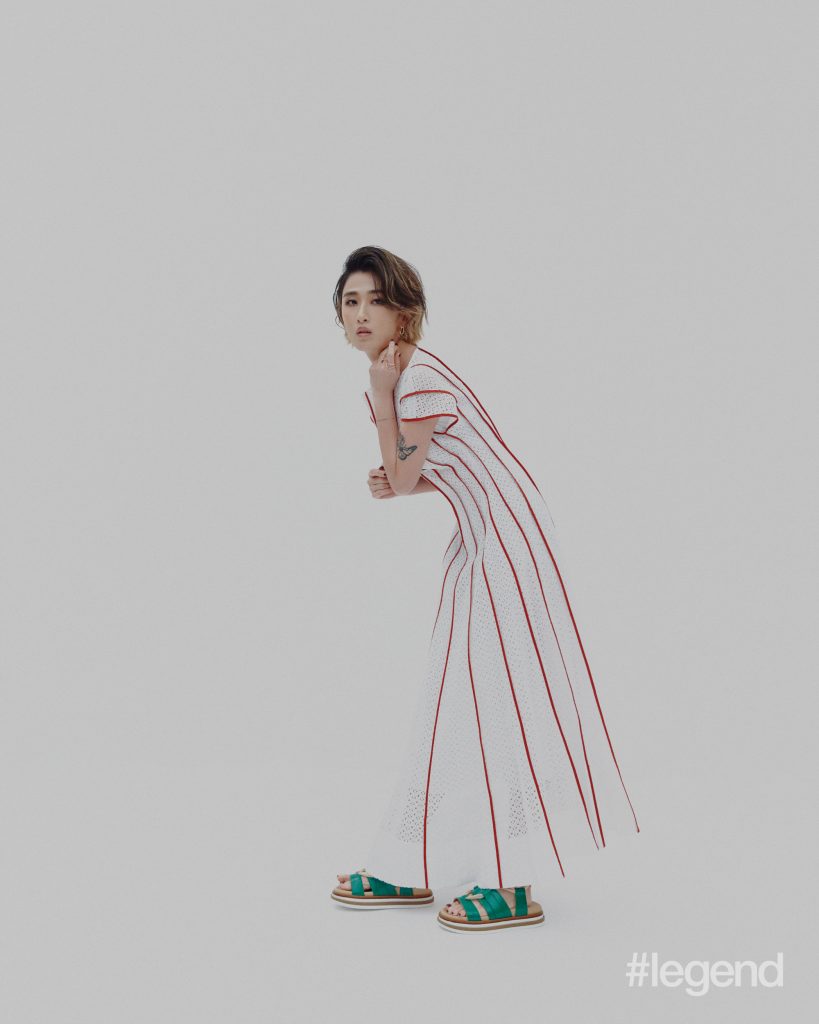 "Whenever you are on stage, doing an interview or appearing on TV, there is always going to be this persona which is more appropriate," he furthers. "But that is not all of you. It is not the whole of you. And what I want to do is to let my audiences know the real me – all of me, as much as it is possible."
The synergy Chan feels with his audience has helped him from time to time in his creative pursuits. He believes his songs are more effective in conveying his thoughts and the messages he wants to share. "When you put out a song with a topic worthy of discussion – that is what I want to do for that song. Your fans – at the same time – can understand more of how you feel about that specific topic, rather than me explaining it in an interview."
Chan and his wife's social media exposure reveals not only their career ventures, but depicts their intimate home life. When their daughter Abigail joined their life, Fu admits that from then on their world revolved around the young child. "Everything follows my daughter's schedule. Whatever goes on in her life such as school, my work schedule is built around hers."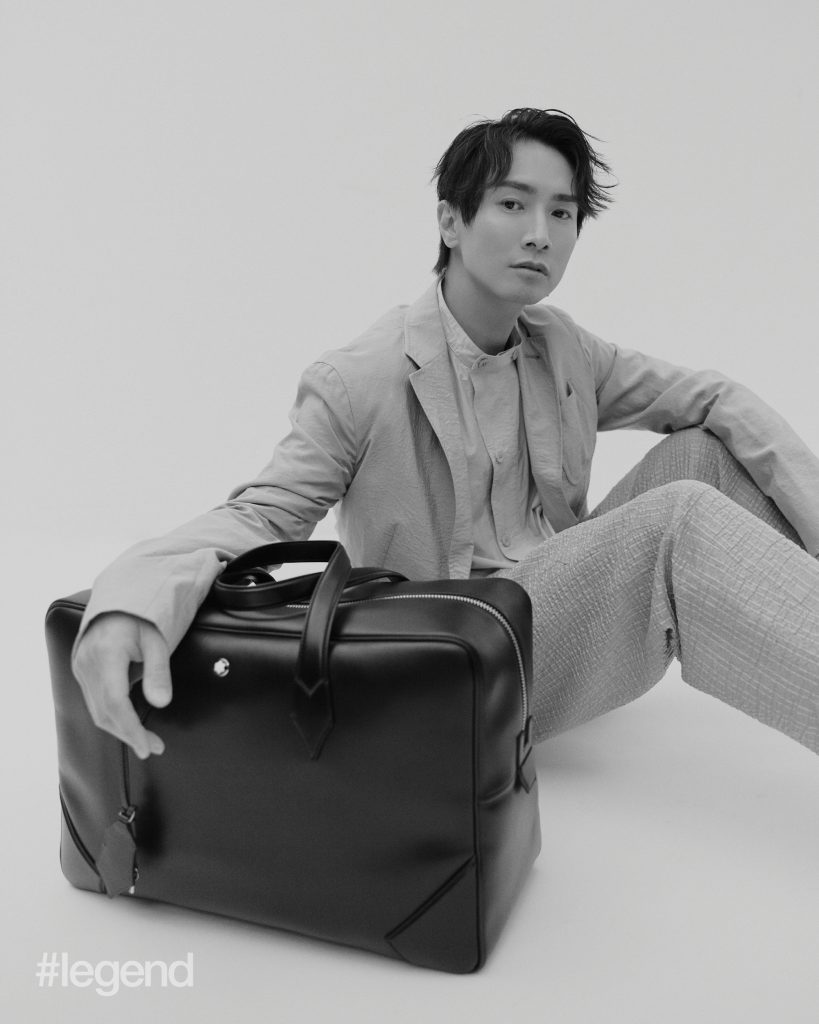 Prior to having their daughter, Fu worked in finance, to which she says came with a hectic work schedule. "I was constantly away from home, having to attend meetings, seeing clients. But once my daughter was here, I left that job to find something with greater flexibility," she says. It eventually led her to starting her own kidswear brand with the aim to easily mix and match pieces together. "Just as you would with adult wardrobe pieces," she says.
The gradual changes to their lives remain a testament to their dedication to serving others. Chan to his fans, and Fu to her daughter and other mothers who may find it difficult to acquire sustainable, stylish garments for their young children. But it also speaks to their sense of adaptability in which everything centres around family and the people who support them in their craft.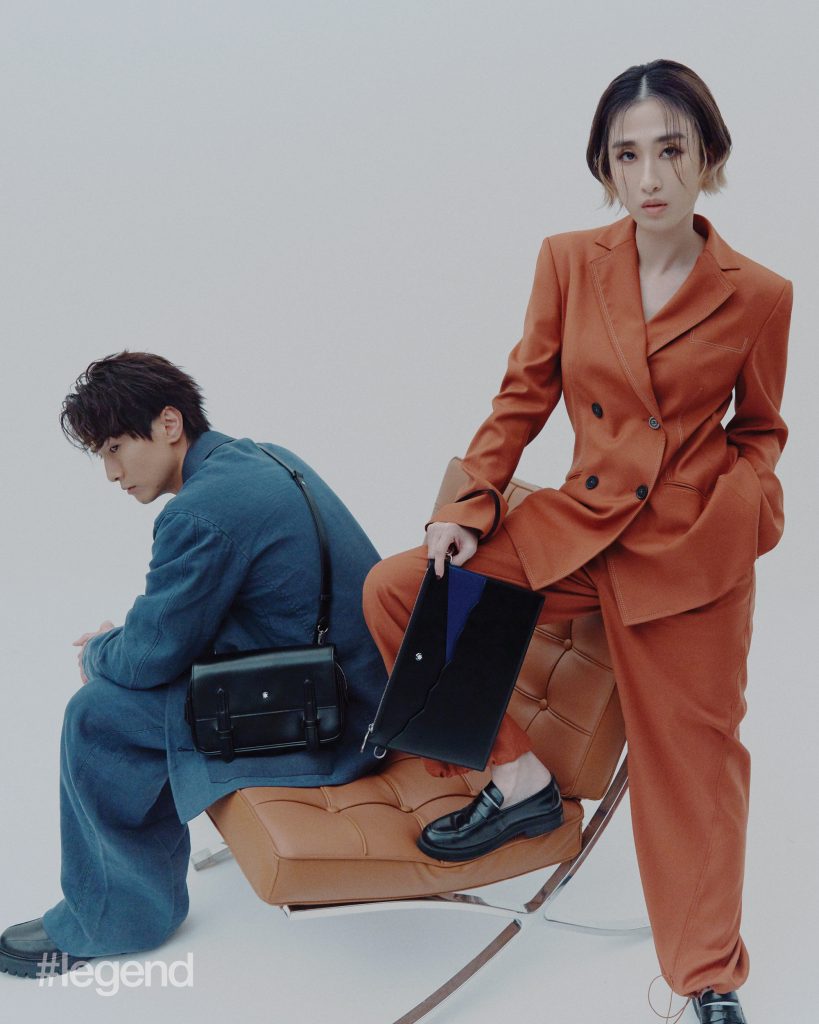 Regardless of how the world changes, both are sensible to what stays and what goes. "At the end of it, it doesn't really take away the skill of your performance," Chan says. Ultimately, what is yours, stays with you – and if you can share your passion and commitment in the calibre of the celebrity talent Jason Chan and the entrepreneur Leann Fu, the world is their oyster that is eager to adopt their legacies.
CREDITS
Director & Photography / Buffacow
Producer / Iris Cheng
DOP / Owen
Gaffer / Sing
Styling / Kellie Chan
Lighting assistants / Mike, Mark
Offline & Audio Mixing / Samagana Studio
Production / Samagana Studio
Makeup / Jessica Chan
Hair / Alex So
Also see: Digital cover: Gigi & Sabrina Cheung sport Montblanc x Maison Kitsune