Rewind: Hong Kong's best new restaurant openings of 2020
December 31, 2020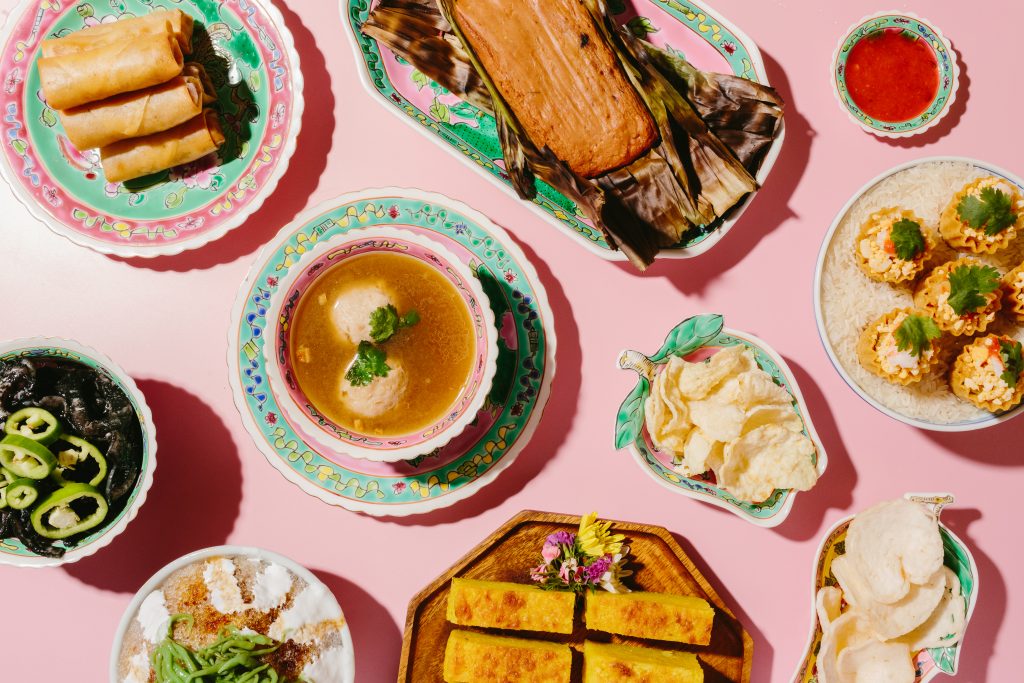 There's no denying that 2020 has been a tough year for the city's F&B scene – but despite all those challenges, plenty of great new restaurants still managed to open and thrive in Hong Kong this year.
While Covid-19 restrictions and fully-booked reservation slots meant that we didn't get to eat out as often as we'd have liked in 2020 (Ando, Bâtard and Jean May, you're top of our to-do list for 2021), here's our round-up of our favourite new restaurant openings in Hong Kong this year – so let's dig in.
Chaat
After much anticipation, Rosewood Hong Kong's upscale Indian restaurant Chaat finally opened – and the results were more than worth the wait.
Helmed by chef Manav Tuli, formerly of London's first Michelin-starred Indian restaurant Tamarind, Chaat serves up exciting takes on Indian culinary classics and street food, delivering full-bodied flavours to spare. Bookings are still as rare as hen's teeth, so make the most of your feast once you do snag a table – and we're still dreaming about their beautifully-spiced lamb samosas, melt-in-mouth pork cheek vindaloo, all-indulgent butter chicken and show-stopping biryani months later.
Chaat, 5/F Rosewood Hong Kong, Victoria Dockside, 18 Salisbury Road, Tsim Sha Tsui, Hong Kong, +852 3891 8732
Hansik Goo
Hansik Goo marks chef Mingoo Kang's first restaurant opening outside his native Korea – and aren't we pleased that the man behind Seoul's two Michelin-starred Mingles chose Hong Kong as the destination to spread his culinary wings.
With sophisticated tasting menus that showcase the full spectrum of Korean cuisine, Hansik Goo brings a fresh, modern outlook to authentic flavours and traditional techniques – proving there's far more to Korean cooking than kimchi and fried chicken (although it has to be said, their fried chicken is pretty incredible). Their wonderfully comforting samgye ginseng chicken risotto is undoubtedly one of our dishes of the year.
Hansik Goo, 2/F, 8 Lyndhurst Terrace, Central, Hong Kong, +852 2798 8768
Bibi & Baba
Hong Kongers aren't exactly spoilt for choice when it comes to Perankan cuisine – which is why we were so thrilled to welcome Bibi & Baba, JIA Group's hottest new restaurant opening in Wan Chai's ever-buzzing Ship Street.
Specialising in Nyonya cuisine, a complex fusion of Chinese, Malaysian, Indian and Indonesian influences, the food here is colourful, vibrant and loaded with distinctive herbs and spices. With crowd-pleasers like beef rendang and laksa sitting alongside lesser-seen Nyonya dishes like ayam buah keluak (chicken braised in black nut sauce) and assam pedas (fish cooked in a tangy spiced broth), there's something for everyone – and come summer, we can't wait to polish off multiple rounds of their delish icy-cool chendol dessert.
Bibi & Baba, 7 Ship Street, Wan Chai, Hong Kong, +852 2555 0628
See also: Chef chats: Tinoq Russell Goh and Dylan Chan of Bibi & Baba
Aria
Does Hong Kong really need another Italian restaurant? Well, if it's as good as LKF's newest addition Aria, then the answer is a resounding yes.
Brought up in northern Italy, executive chef Andrea Zamboni brings two decades of experience to Aria's kitchen, crafting dishes that sparkle with bold bright flavours and the finest seasonal ingredients. While classics like Margherita pizza, veal Milanese and tiramisu are all well represented, Aria really shines with dishes that are just that little bit different – including our personal favourites, a xiao long bao-inspired fish ravioli and umami bomb lobster tagliatelle.
Aria, 24/F California Tower, 30-36 D'Aguilar Street, Lan Kwai Fong, Central, Hong Kong, +852 2804 1116
See also: New restaurant ARIA redefines Italian dining in Hong Kong
MONO
In a city teeming with fine dining restaurants, it takes something truly special to stand out – and MONO certainly delivers.
Having cut his teeth at some of the world's best restaurants (including Mirazur, currently ranked number one in The World's 50 Best Restaurants), Venezuelan chef Ricardo Chaneton has struck out on his own with MONO – an intimate 30-seater offering seasonal tasting menus that blend his rich South American culinary heritage with French technical mastery. Look out for creations you won't find elsewhere in Hong Kong, including dishes featuring Chaneton's signature 21-spice mole sauce and homemade bean-to-bar chocolate.
MONO, 5/F, 18 On Lan Street, Central, Hong Kong, +852 2506 8676
Dang Wen Li by Dominique Ansel
The first Hong Kong outpost from award-winning pastry chef Dominique Ansel (creator of the cronut), Dang Wen Li's January launch got our year off to the sweetest of starts with their playful range of innovative desserts and pastries.
Rather than just replicating the menu from Ansel's other locations, we loved that Dang Wen Li's creative offerings took their inspiration firmly from the 852 – with picture-perfect pastries based around iconic Hong Kong items like a lemon tea juice box, pineapple bun and condensed milk tin. Thankfully, all their sweet treats taste every bit as good as they look too – with our highlight being their made-to-order chewy mochi "fish balls" filled with homemade red bean ice cream.
Dang Wen Li, Shop OT G63A, G/F Ocean Terminal, Harbour City, 3-27 Canton Road, Tsim Sha Tsui, Hong Kong, +852 2613 8618
Samsen Sheung Wan
A familiar restaurant opening a second branch isn't normally something to get too excited about – unless it's Samsen, that is.
The much-loved Thai eatery continues to attract queues of diners at their original Wan Chai venue some four years after opening – so with their new Sheung Wan location boasting a bigger space and expanded menu, what's not to love? Forget cookie-cutter chains; Samsen Sheung Wan's menu is almost entirely different to its Wan Chai sister, showcasing a mouth-watering range of authentic Bangkok dishes loaded with flavour, with signatures to savour including their khao soi curry noodles, red curry fish cakes and freshly-made roti desserts.
Samsen, 23 Jervois Street, Sheung Wan, Hong Kong, +852 2234 0080