Hong Kong's best gym classes to burn off those lockdown pounds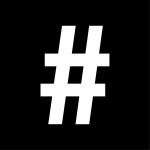 By: Alyanna Payos
February 19, 2021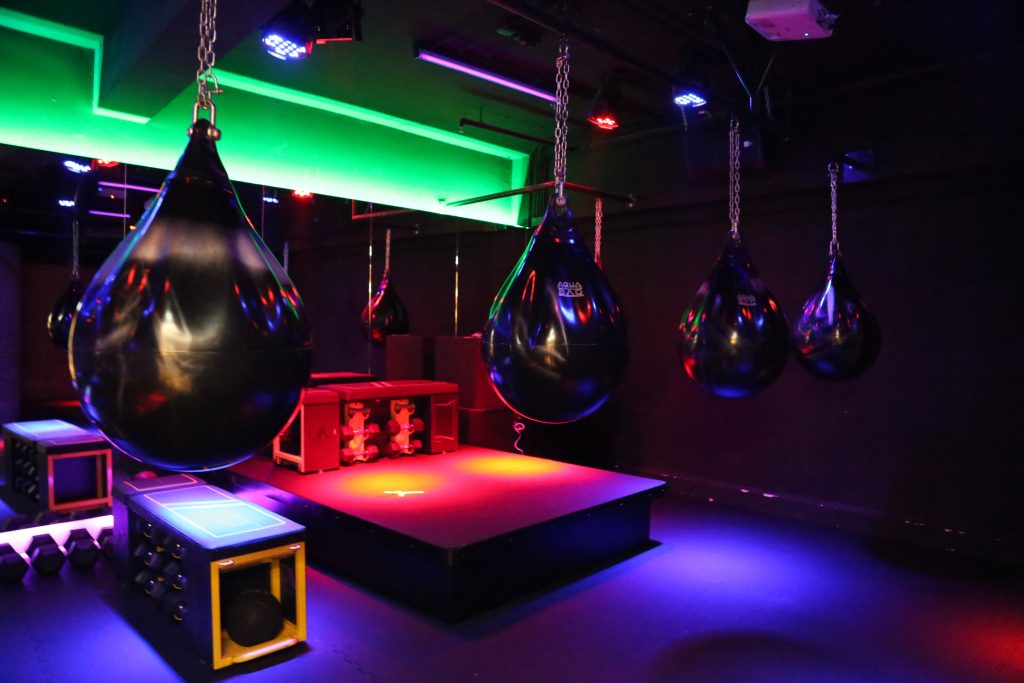 No doubt, the COVID-19 pandemic and months-long fourth wave have taken away some valuable gym time. Now that we're back in action and ready to head back to the gym, we've compiled a few workouts from some of the best gyms in Hong Kong to help you burn off those lockdown pounds.
Booty Box at Lights Out
In the market for a peach booty this summer? Booty Box at Lights Out is the newest addition to the gym's variety of strengthening and muscle-building workout programs. It's the perfect 50-minute cardio workout taking you through both boxing and HIIT programs, easily burning 500 to 600 calories per class. Comprised of exercises that target your lower body (including plenty of squats!) and an intense boxing session, Booty Box is sure to leave your legs and bums on fire.
Lights Out, 11/F, The Pemberton, 22-26 Bonham Strand, Sheung Wan, Hong Kong, 2392 1428
Xtend Barre at Flex Studio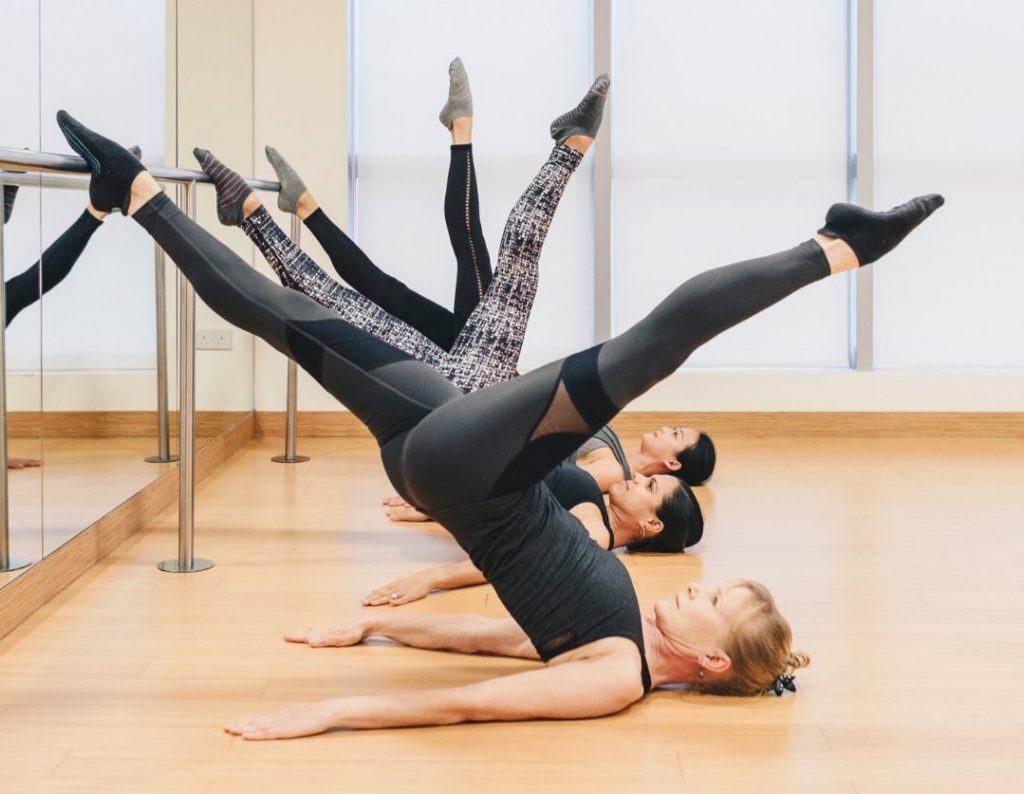 If you're looking to get a tight and toned dancer body, Flex Studio offers a solution with their line of Xtend Barre classes. These classes are largely inspired by ballet, pilates and yoga, and are designed to lengthen and strengthen your body.
Newcomers will surely enjoy the Xtend Barre Multilevel that features isometric exercises to sculpt every curve of your body. But if you're looking for a challenge or have experience with the barre, Xtend Barre Cardio Blast and Xtend Barre Stick focus on fat-burning cardio movement and intense resistance training, respectively. A workout on the barre may look simple, but trust us when we say, you'll definitely feel the burn.
Flex Studio, Shops 308-310, One Island South, 2 Heung Yip Road, Wong Chuk Hang, Hong Kong, 2813 2212
Megakore at H-Kore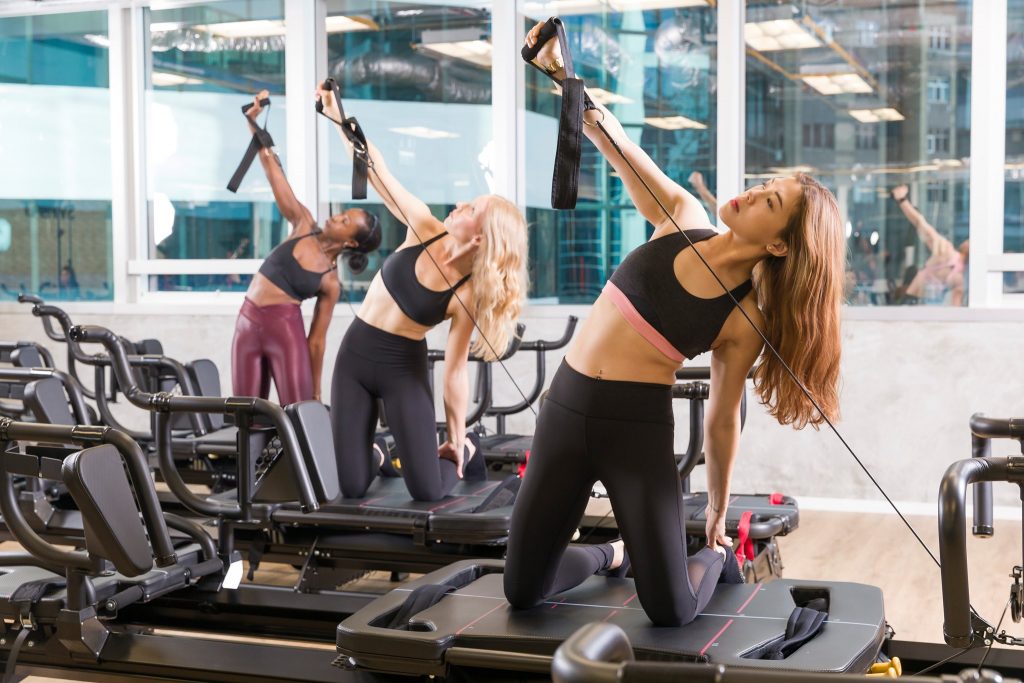 Born in sunny California, Lagree fitness made its way to Asia 8 years ago, with its first stop in Hong Kong. If you've yet to cross the Megaformer off your list, or you feel like you've plateaued with your regular gym sessions, it may be time to head to H-Kore for their Megakore class. A little intimidating at first, the megaformer machine is fitness magic, and those familiar with it swear (and sweat!) by it.
H-Kore, 3/F, Emperor Commercial Centre, 39 Des Veoux Road, Central and Suite 1201, Dorset House, Taikoo Place, 979 King's Road, Quarry Bay
Cardio Dance + HIIT at FLYE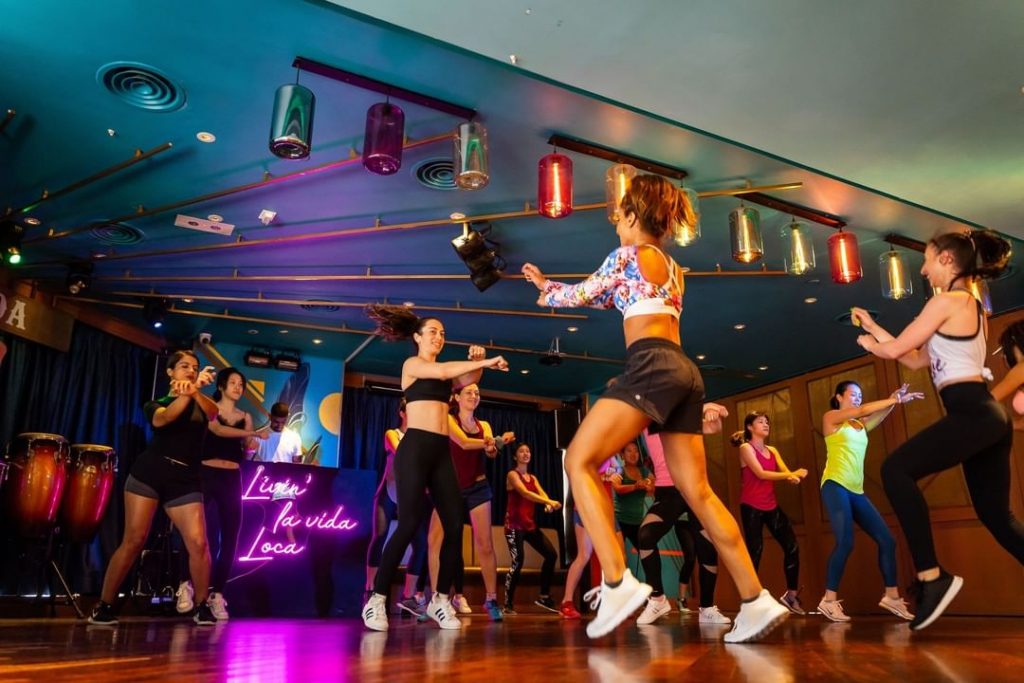 FLYE holds possibly the trendiest fitness class of the season. Switch out some of your hangover-inducing nights out for an hour-long session with the girls at FLYE. Taking place at indie club and events venue, Minh Space, the booming DJ sound system and pulsating lights will have you forgetting that this isn't LKF. A cardio dance-inspired workout, complete with HIIT and some easy choreography, is probably the most enjoyable way to burn off some fat.
4/F, Fung Woo Centre, 279-281 Des Voeux Road Central, Sheung Wan, flyefitnessasia.com
Fatburn + Abs Blaze at DEFIN8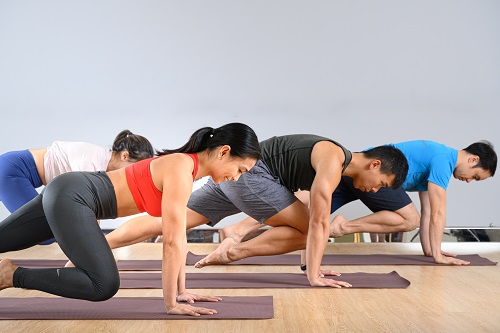 This is the most popular class at DEFIN8 Fitness, and for good reason. With 20 minutes of fat-burning HIIT and another 25 of pure abdominal shaping and strengthening, it's a deadly combo. While this workout is undoubtedly killer, all levels are welcome – the class is about pushing yourself to your absolute max before tapping out, regardless of where you are on the clock.
DEFIN8 Fitness, 8-9/F, Yu Wing Building, 66 Wellington Street, Central, +852 9859 8620
Born to Move at XYZ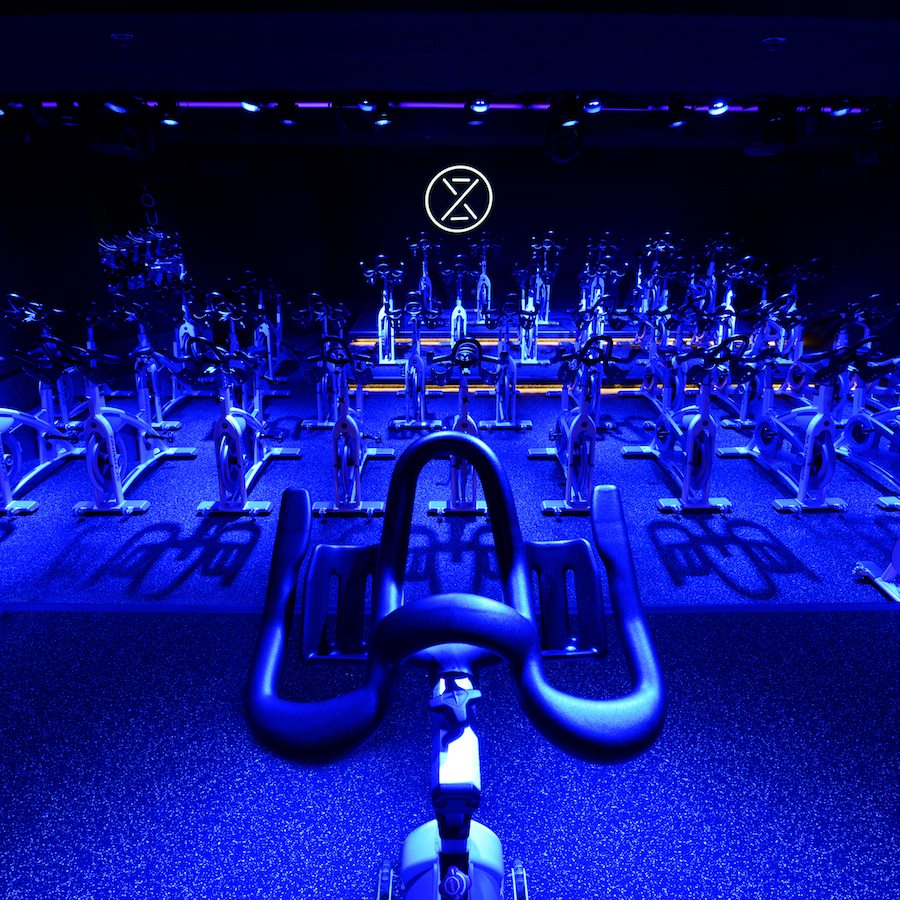 Opening in 2013, XYZ was Hong Kong's first introduction to the world of spin. Spinning classes are known to have cardiovascular benefits, and is one of the most effective weight loss methods; you'll see crazy calorie-burning results even if you can only afford a few sessions a week. So sign up for Born to Move and cycle your way to a better heart and a better body.
XYZ, 2/F, New World Tower 2, 18 Queen's Road Central, Central, +852 2865 0999
See also: The best swimwear for your body type, according to The Beach Project