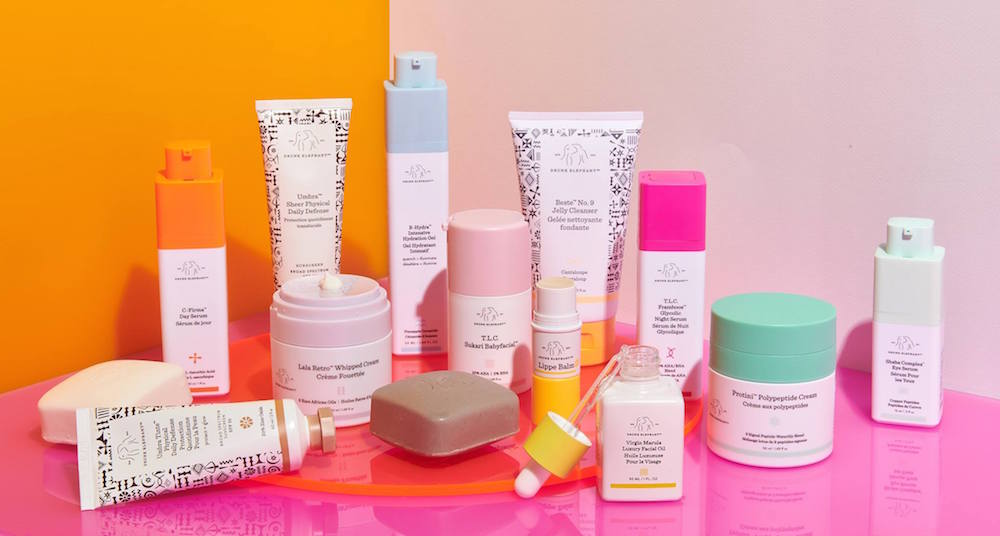 Good news for all the beauty lovers out there – this September, you no longer need to procure these skincare products abroad and carry them all the way back. We're more than excited to welcome some of the best beauty brands to Hong Kong. From Drunk Elephant to Fenty Beauty, these are the end-of-summer products you must have as you prepare for the next season.
Drunk Elephant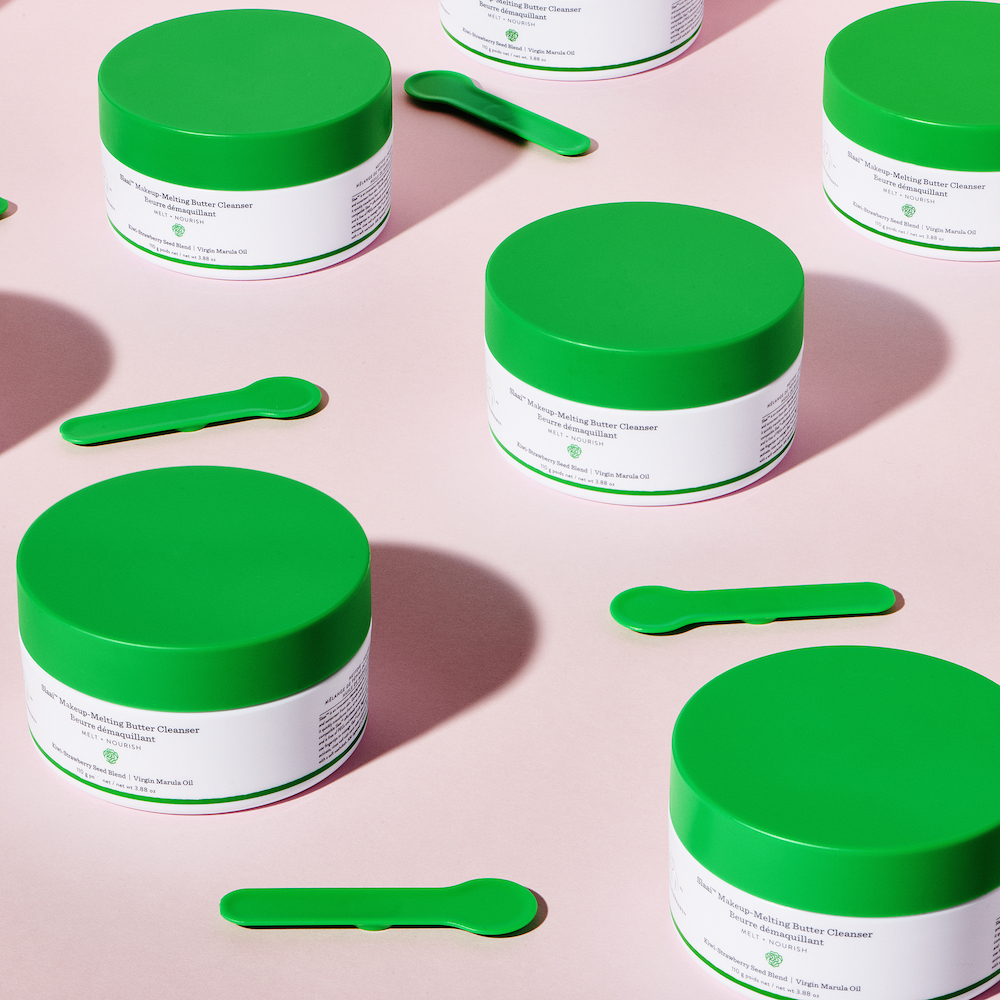 Either you've been wanting to try it or you're already a big fan of the brand. After months of waiting, Drunk Elephant has officially landed in Hong Kong, exclusive to the newly opened Sephora at IFC Mall.
In case you wonder why the world is so obsessed with Drunk Elephant, it's not only because of the Instagrammable packaging, but also founder Tiffany Masterson has an eye on "clean compatible". It all started with the absence of the "suspicious six" – essential oils, drying alcohols, silicones, chemical sunscreens, fragrances and SLS. Without those ingredients, get ready to return to a balanced state and say hello to #acleanbreak.
If you're looking to buy an affordable cleanser, this is it. Drunk Elephant's Slaai Makeup-Melting Butter Cleanser (HK$270) is definitely what you need to try. As one of the brand's most-loved skincare products, it melts all the make-up, sunscreen and dirt away so you'll find your skin so smooth. What we love most is the scent of butter instead of the chemicals that usually appear in most make-up removers. Start the #barewithus challenge now.
Available at Sephora, Shop 1073-75, L1, IFC Mall, Central +852 3168 4088
sephora.hk
Teresa Tarmey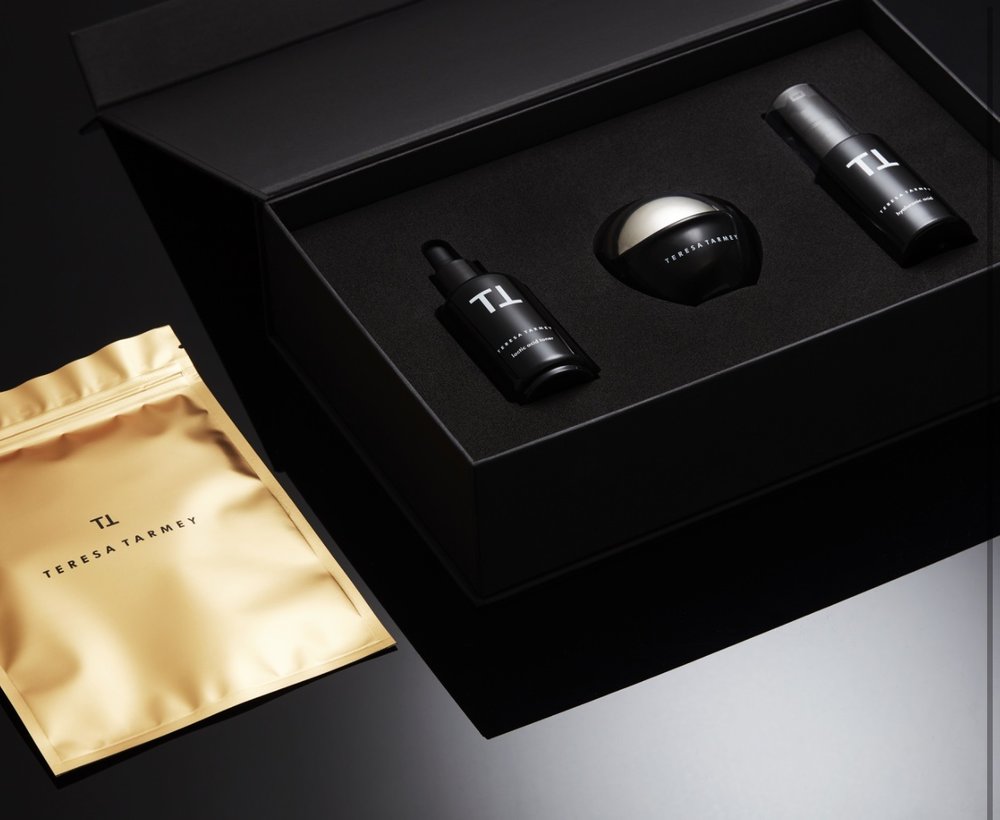 Often, we need to deal with saggy and puffy skin before date night, events and the big day. From now on, this is how to effortlessly get an instant glow and tighter skin.
Pioneering London-based facialist Teresa Tarmey came up with the idea of doing an ice-lift facial at home. With the Cryo-Ball Cryotherapy Kit (HK$2,220), which includes a cryo-ball, a reusable silicone mask, lactic acid toner and hyaluronic acid, you can easily prep for those special occasions, even when you're travelling. Freeze the ball for 24 hours before using it, and roll it on your lower face, then apply the sheet mask afterwards. With just a few steps, don't be surprised about the immediate V-shape effect and moisturised skin, which will have you looking like you just did a professional facial.
"I wanted to bring something that actually allows clients to make a difference at home themselves" –Teresa Tarmey
Available at all Lane Crawford beauty counters
lanecrawford.com
Chanel Beauty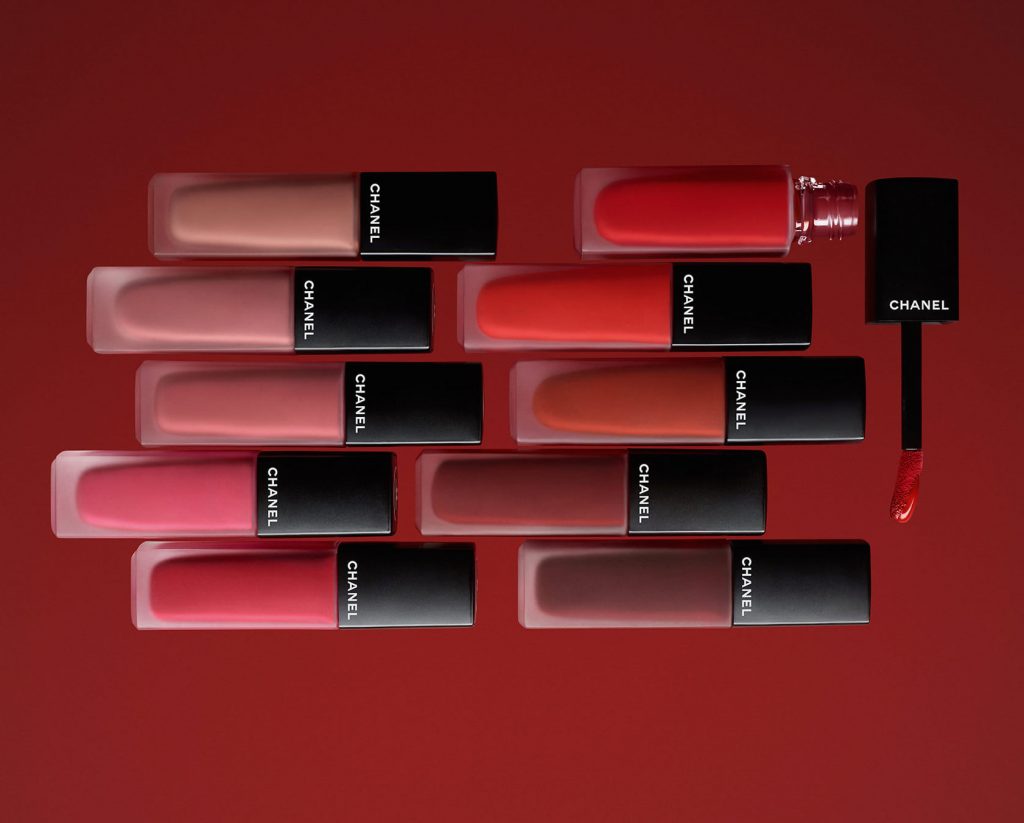 Recently, Chanel Beauty just launched 12 new striking, long-lasting and waterproof metallic shades of Rouge Allure Ink liquid lip colours (HK$290) with the most stylish packaging. From Beige Naturel to Deep Pink, and to True Red, the collection has exactly what you need. Unlike other lipsticks, the texture of Rouge Allure Ink is as smooth as silk. You won't even find it sticky or gluey.
When it comes to make-up, we try not to look pale and tired, but that doesn't mean that we must go for vibrant colours all the time. The Rouge Allure Ink Fusion in N°802 Beige Naturel is a good one to use daily, as the lip colour looks so natural – like you have nothing on – and it's just in time for autumn/winter. Head over to Chanel Beauty now!
Available at all Chanel Beauty stores
chanel.com/en_NO/fragrance-beauty
La Prairie
If you're looking to deal with under-eye bags and puffiness, this is the ideal solution. La Prairie just launched its latest innovation, Skin Caviar Eye Lift (HK$3,990 for 20mL) and it covers the entire eye area – even the brows! With the combinations of two powerful and exclusive formulas, Caviar Premier and Exclusive Cellular Complex, you'll find the eye-firming, contouring and brightening effects very obvious. For those concerned about the texture of the combinations of two formulas, not to worry. It's not that heavy, but rich and comforting, and features the brand's signature scent.
Available at all La Prairie stores
laprairie.com.hk/
Eve Lom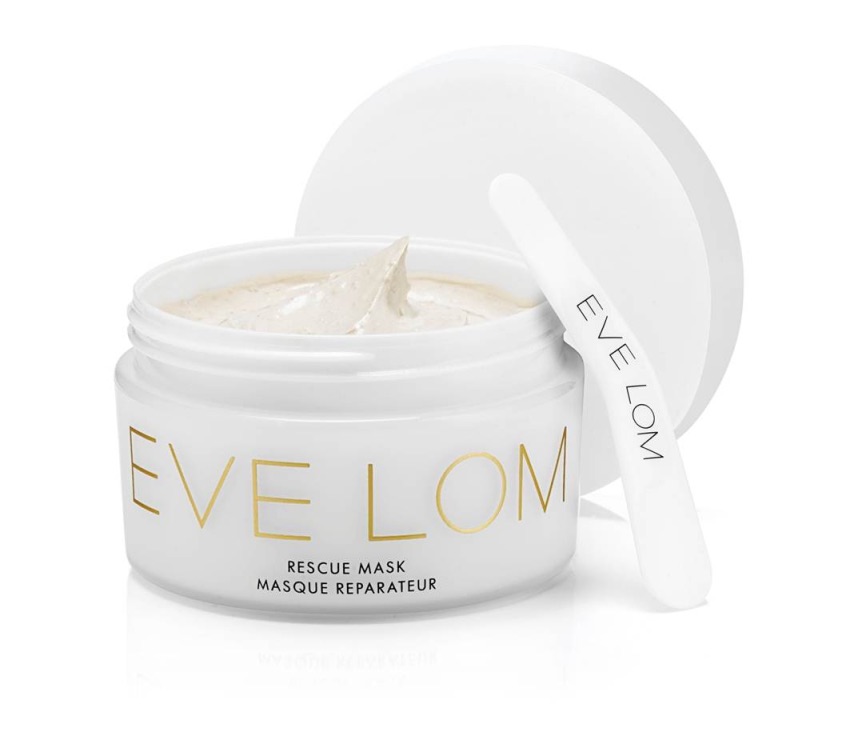 Other than taking a magical Korean pill, here's another alternative that you might want to consider after a hangover. Eve Lom's multi-award-winning Rescue Mask (HK$590 for 100mL) is made of the key ingredients kaolin, camphor, honey and ground almonds, which cool the skin and make you glow even after your BNO (read: Big Night Out). As one of the most effective deep-cleansing treatments, Eve Lom's Rescue Mask also removes all the impurities within 15 minutes and treats break-outs immediately. It's suitable for all skin types, so get yours now at Eve Lom.
Available at Joyce Beauty and all Eve Lom stores
evelom.com.hk
Woke Up Like This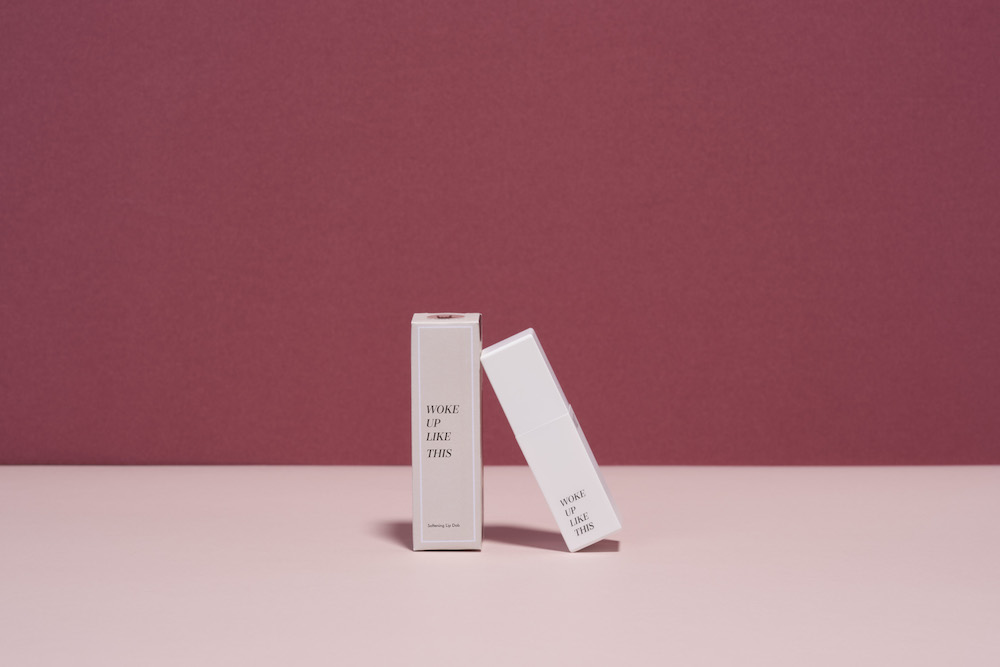 As we know, Hong Kong-based influencers Jenn Lam and Tawnia Lai are into all kinds of beauty. After months of waiting, the duo finally launched their own vegan beauty brand, Woke Up Like This (WULT). The besties always believe that girls are #bettertogether and in the importance of self-confidence. That's why in WULT, it's all about #galpals.
Featuring a matte and creamy formula that protects the lips from dryness, the very popular lip dab (HK$198) with the petal-soft effect is available in five colours including Look Good Nood, Got Your Back, Gal Pal, Prove 'Em Wrong and Namaslay Today. Other exclusive products from Manasi7 and Skin Need are also available at WULT. Don't forget to check out the HIFU facial treatment (HK$500) when you drop by the store!
Available at WULT, 21/F, CS Tower, 50 Wing Lok Street, Sheung Wan, +852 6229 5555
wokeuplikethisbeauty.com
Fenty Beauty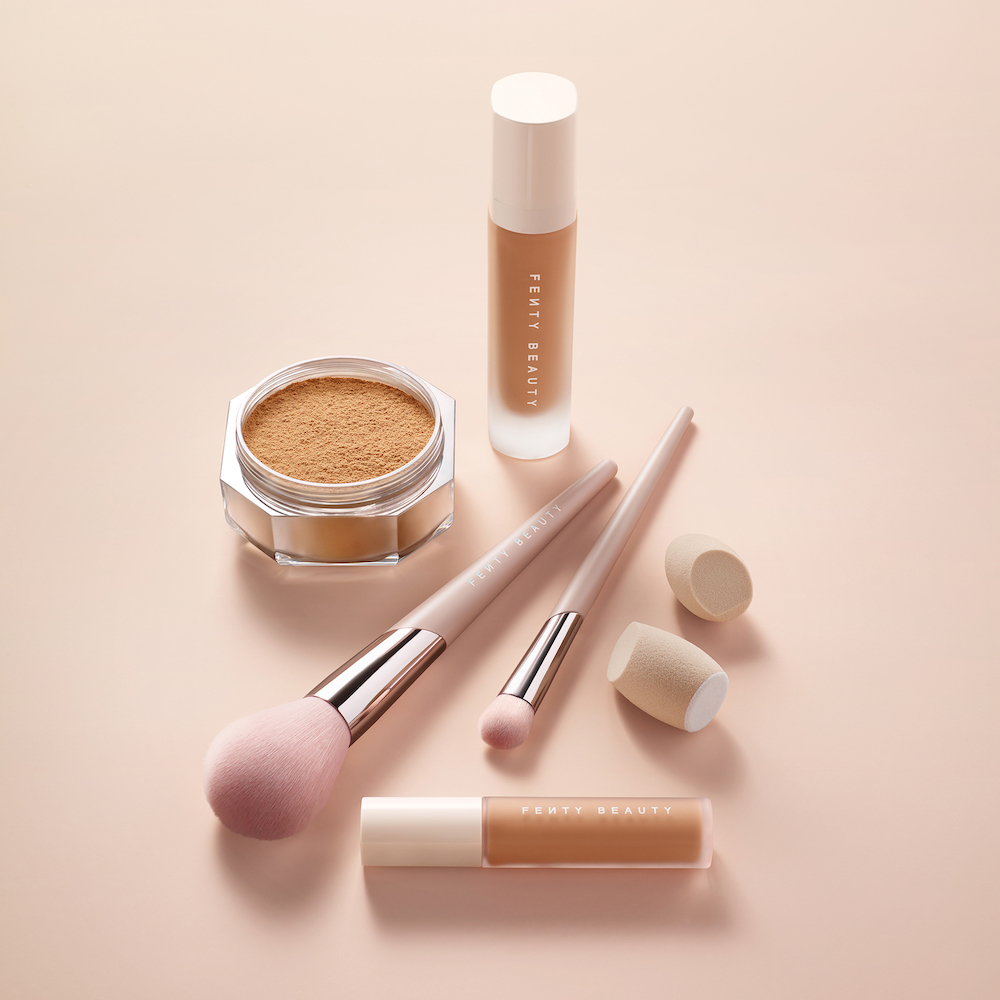 Fenty Beauty has hit the ground running since its launch. The Rihanna-backed brand carries a range of beautiful lip products, highlighters and gorgeous shimmers, making it hard to pick just one standout product. There's a reason why the Pro Filt'r Soft Matte Longwear Foundation (HK$298) holds its place as a hero product, with an outstanding 50 shades to cater to any skin tone. The foundation is suitable for the Hong Kong heat, too, as the oil-free formula is made with climate-adaptive technology that makes it resistant to sweat and humidity.
Another product that's worth a mention is the Mattemoiselle Plush Matte Lipstick (HK$158). These lipsticks are the perfect summer essential; not only do they come in an array of vibrant colours, they also glide on creamy with a velvety, soft matte finish.
Available at T Galleria by DFS, Sephora, Harvey Nichols, Beauty Bazaar and Beauty Avenue
fentybeauty.com
Lancôme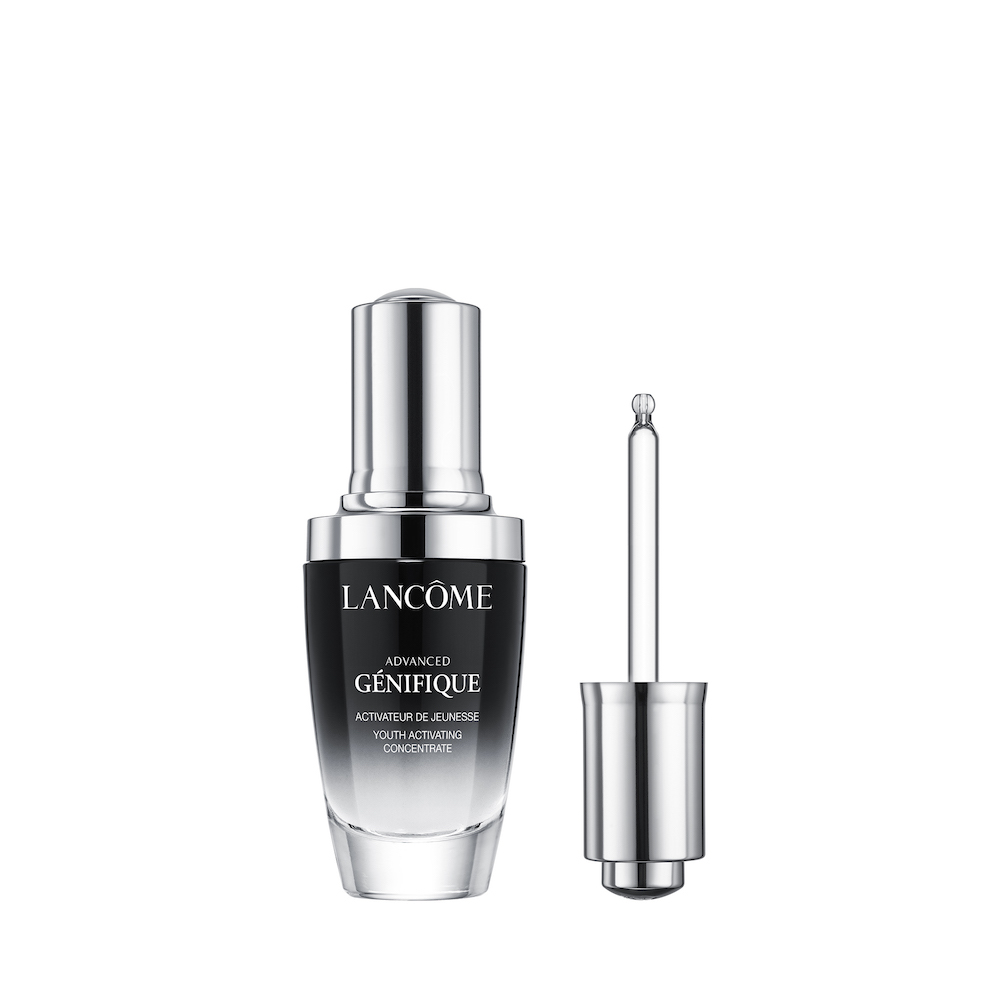 We're pretty confident that most of you have heard about Lancôme's signature Advanced Génifique. The anti-ageing serum is always an affordable one to use for the long-term. In celebration of Lancôme's 10th anniversary, the brand reintroduced Advanced Génifique with a new formula using microbiome science. When it comes to firmness, elasticity and radiance, the new serum is way more powerful and faster-absorbing. The lightweight liquid is perfect for the next season. Get the 30mL bottle (HK$725) if you're looking to try it out.
Available at all Lancôme stores
lancome.com.hk
Benefit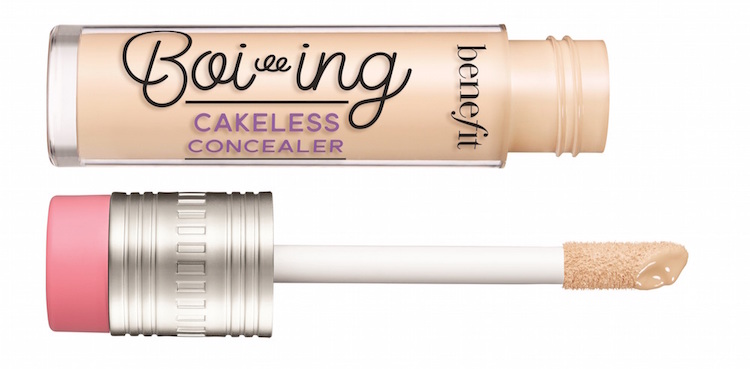 From dark circles to acne scars, Benefit's newest full coverage and 24-hour longwear concealer (HK$195) hides it all for you – especially under-eye bags. Available in 10 shades, what we love most about it is the lightweight liquid – people won't even notice that you're wearing concealer and you won't have to worry about getting cakey make-up at the end of the day.
Available at all Benefit stores
benefitcosmetics.com/hk
Featured Influencers