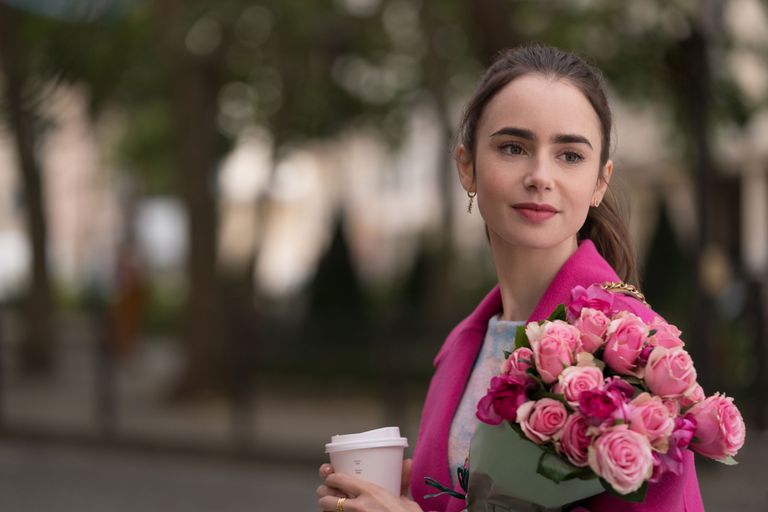 Admit it, you've been living vicariously in your sweats through Emily Cooper in Emily in Paris as she traipses her way through the city of love, donning vibrant colours and designer pieces galore.
Despite its very clichéd plotline, Emily in Paris was destined for fashion fame. Its costume design masterminded by none other than Patricia Field, the woman behind the closet of '90s fashion icon character Carrie Bradshaw in Sex And The City.
From preppy blazers and draw-dropping evening gowns to eccentric raincoats, here are some of the best fashion looks in Emily In Paris that made us say "Oui!":
Parisian chic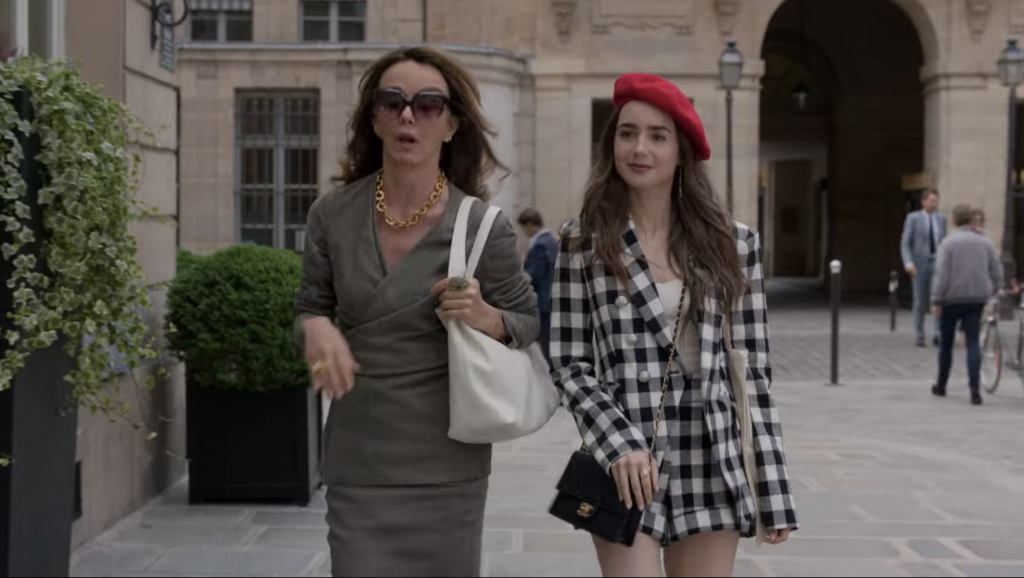 Find us a more Parisian outfit – we'll wait. This Veronica Beard plaid set styled with a classic Chanel crossbody and red beret screams "Pah-rhee". Short of holding a pain au chocolat, Emily nails the "basic girl wearing what they think they should wear in the city of love" look. Though it might be peak French Cliché 101, she does look kinda cute. We all know deep down that we'd dress the same if we were in Paris…
Shop the look:
Go-getter green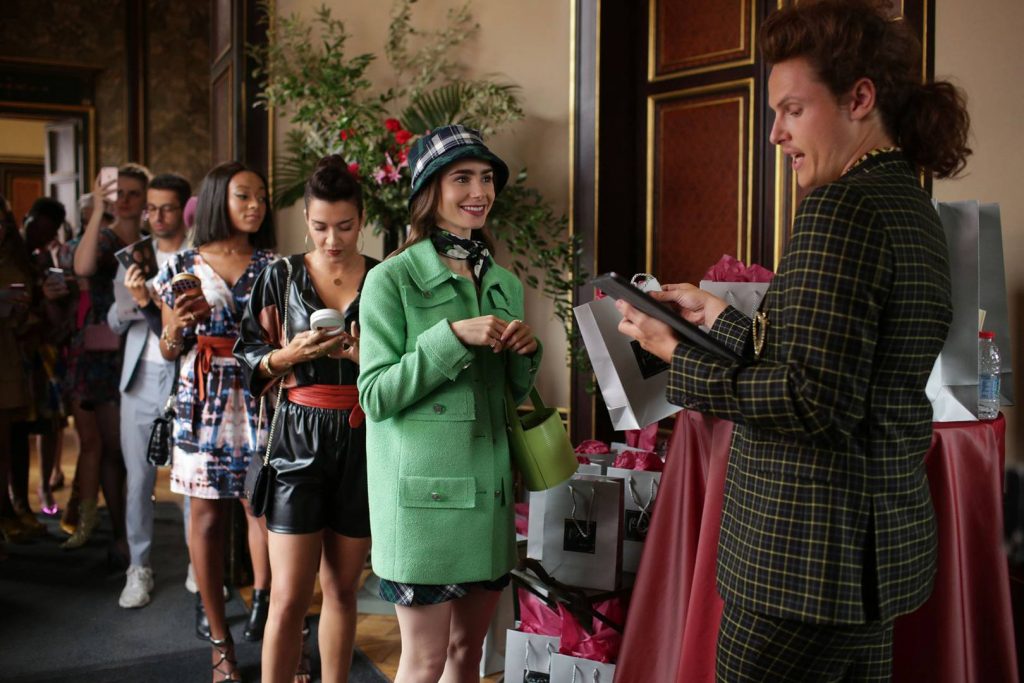 Elegant Chanel tweed coat meets the everyday plaid bucket hat – not a lot of people dare to mix luxury prep with casual streetwear, but Emily went there, topped the look with a floral neck scarf, and pulled it off (in monotone too).
Shop the look:
Audrey Hepburn at the ballet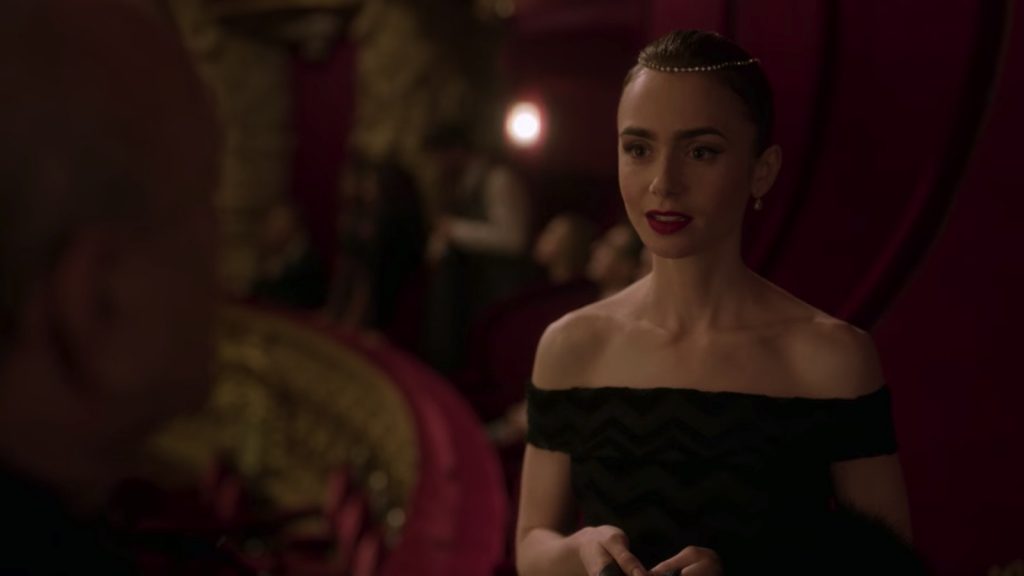 From the delicate silver headpiece to the sultry fur coat down to the off-the-shoulder gown, this Emily in Paris outfit took our breath away. Emily channels her inner Audrey Hepburn in this beautiful ensemble as she gracefully enters Palais Garnier, the same opera house Hepburn was spotted in as protagonist Jo Stockton in the '50s film, Funny Face.
Shop the look:
Be bold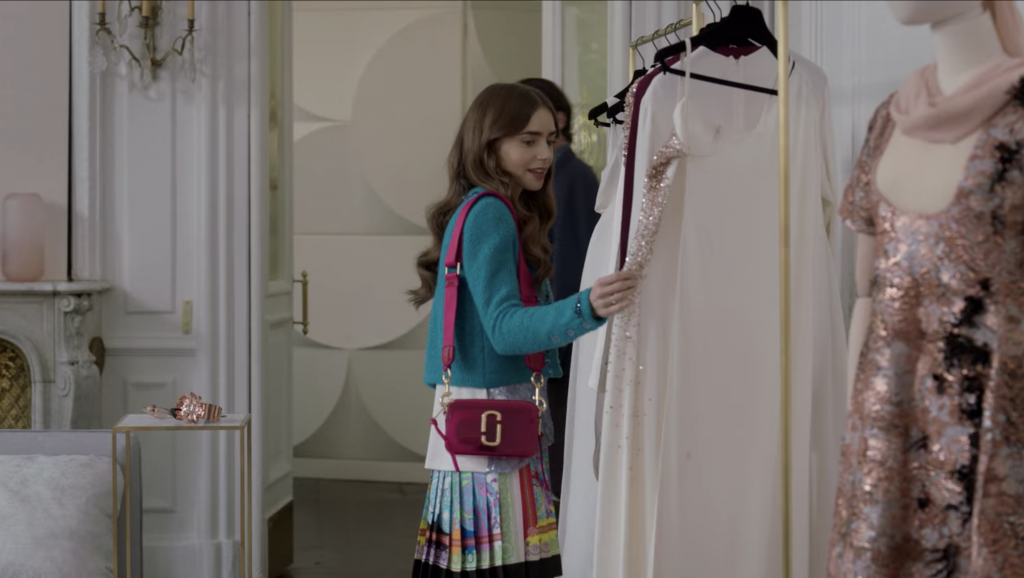 Take note, this is how you style bold colours with bold prints.
Walking on sunshine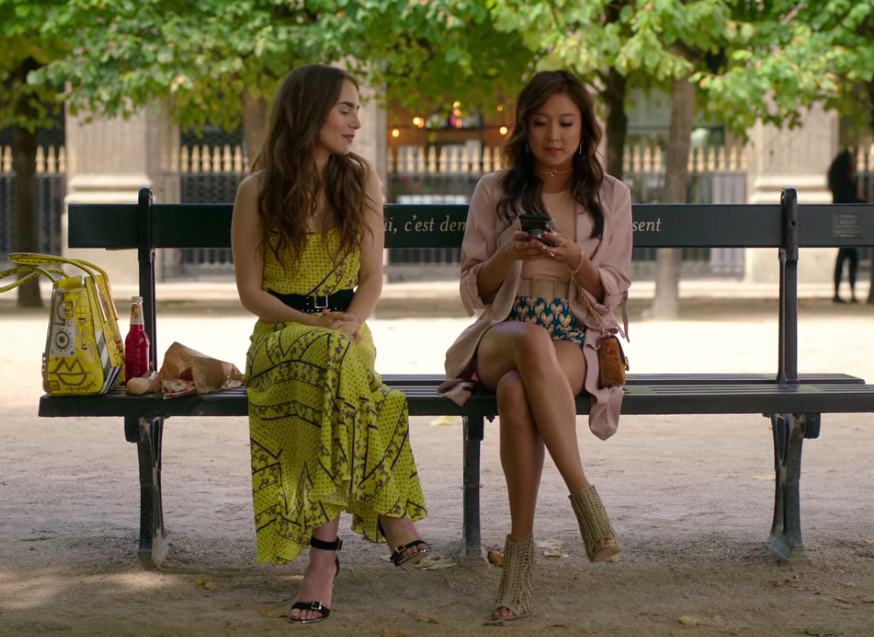 Emily dons a lightweight spring look as she sits on a bench in the Jardin du Palais Royal. This flowy sunshine yellow maxi is a breath of fresh air. It's bright, but not loud. Finish the look with a statement bag and contrasting belt for added shape.
Shop the look:
Cosy country patchwork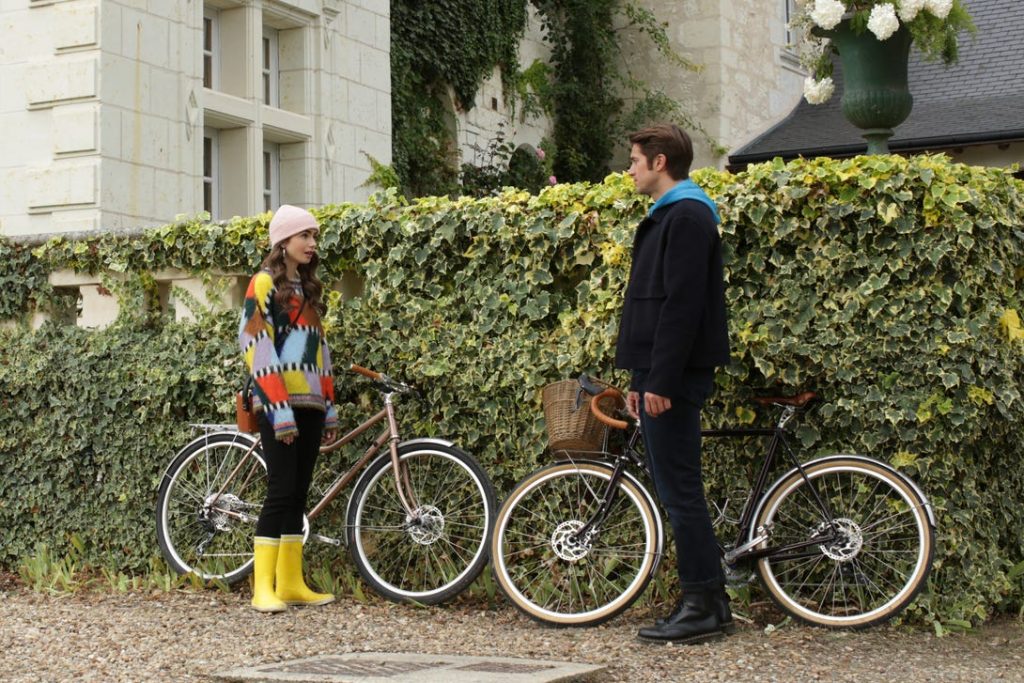 Who says you can't make a fashion statement biking in the countryside? As Emily proves with this outfit, being practical is not an excuse to not look fab.
Shop the look:
Dreamy pastels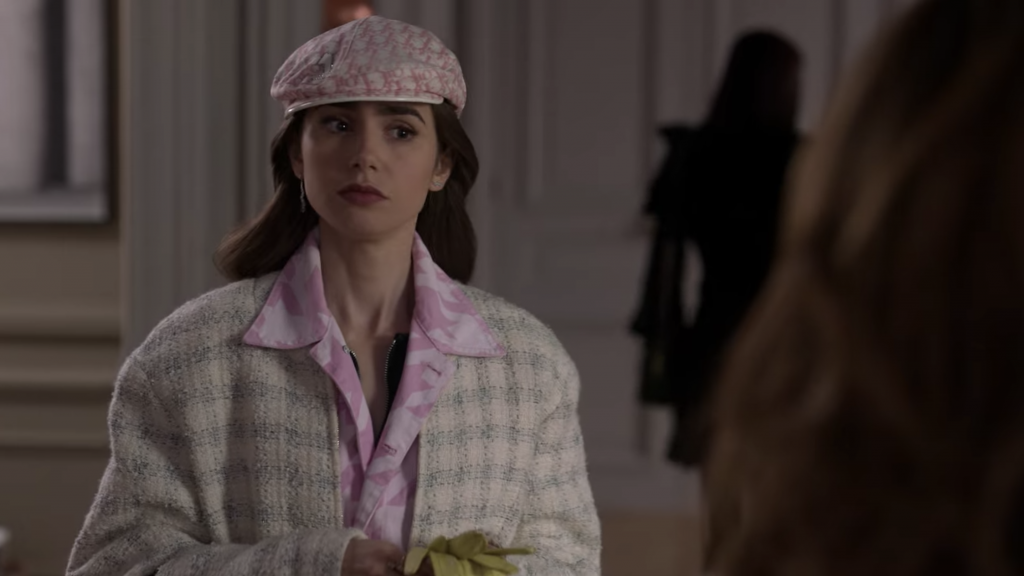 This look veers away from Emily's usual vibrant palette and frames her in dreamier, softer hues. You can never go wrong with cream and baby pink.
Shop the look:
Don't rain on my parade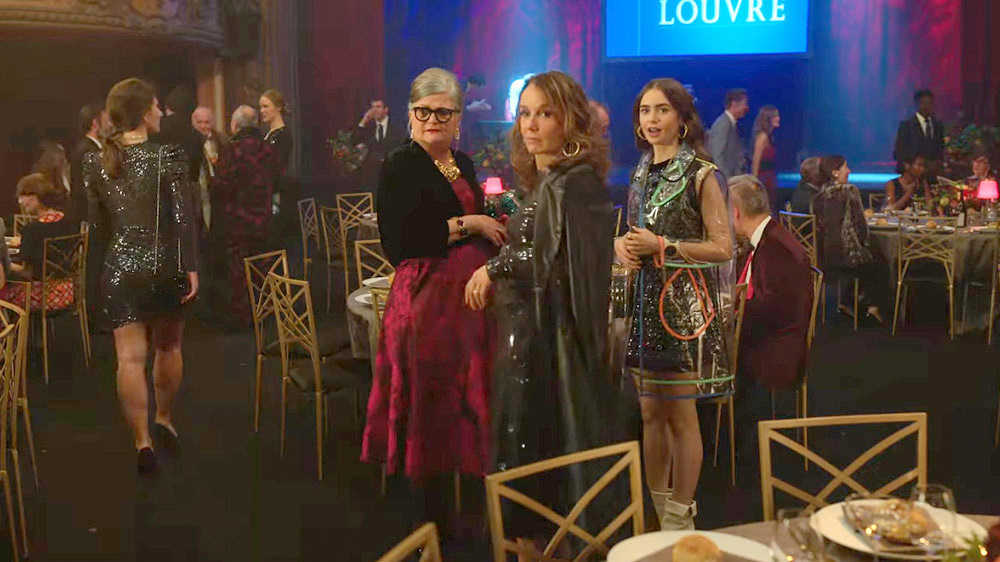 If there's something we know about Emily by now, it's that she's never concerned about a risqué clashing print, let alone showing up to a major fashion event at the Louvre in a transparent raincoat with coloured hems, on top of a black embellished dress. What even is a fashion faux pas? It's time to live it up a little like Emily and experiment with whatever floats your boat, especially now. Don't be afraid to spice up your Zoom meeting by turning up in a raincoat – what've you got to lose?
See also: 10 hottest fashion trends for fall 2020