10 hottest fashion trends for fall 2020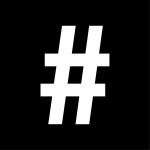 By: Kaitlyn Lai
September 11, 2020
Need some inspiration to change out of those sweats and slippers? From sharp shoulders to slick metallics, here are the top 10 fashion trends of fall to help upgrade your look post-lockdown.
Shoulders For Days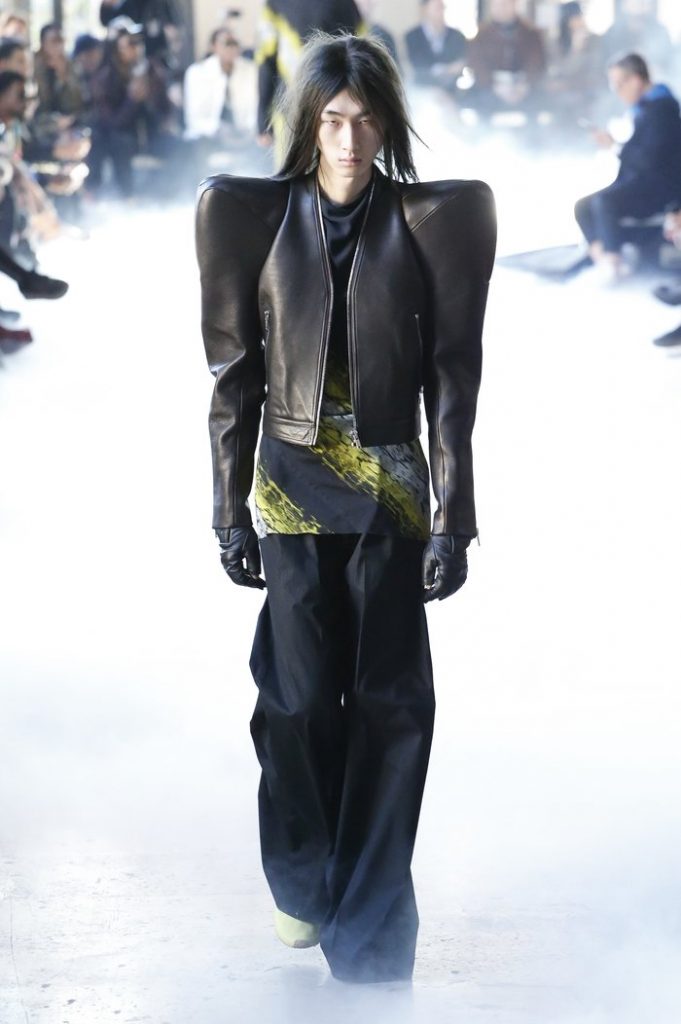 The shoulder game in fall fashion this year is, quite literally, on point. From boxy square shoulders to softer elegant poofy ones, designers have always found a way to make a statement with their sleeves. This season, fashion's favourite shoulder is triangular: sharp and all about power.
Carpet Diem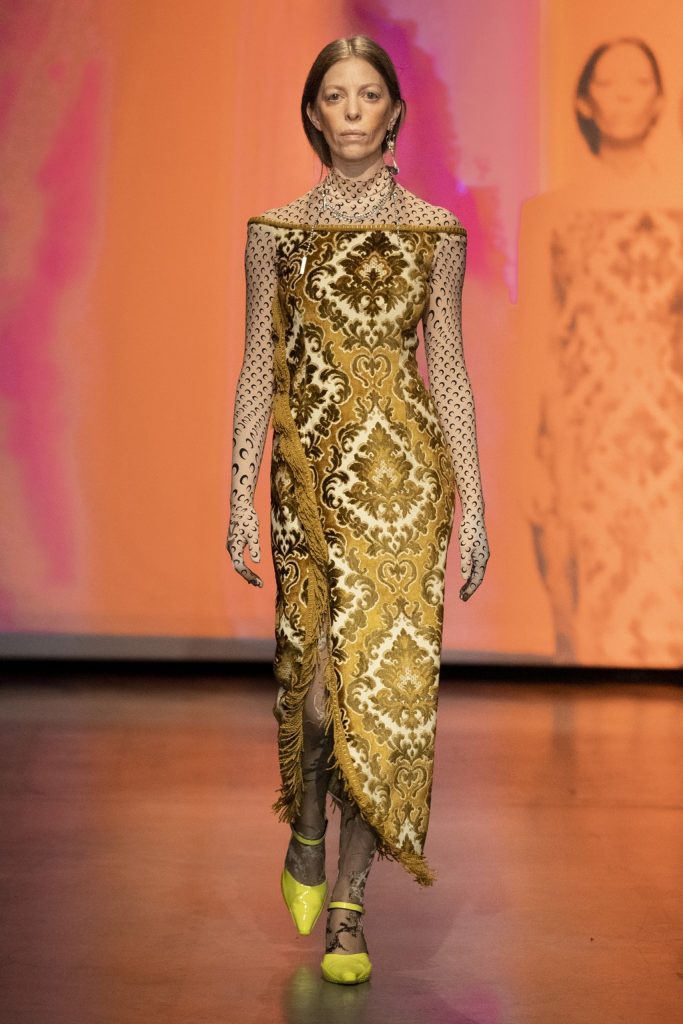 Your favourite carpet at home, but make it fashion. In hindsight, this take-your-home-to-go look might have been the industry's foreshadowing for what was to befall the world: half a year spent at home. Jacquard, paisley, chateau, toile…we will be seeing intricate quilt prints galore.
Cape Town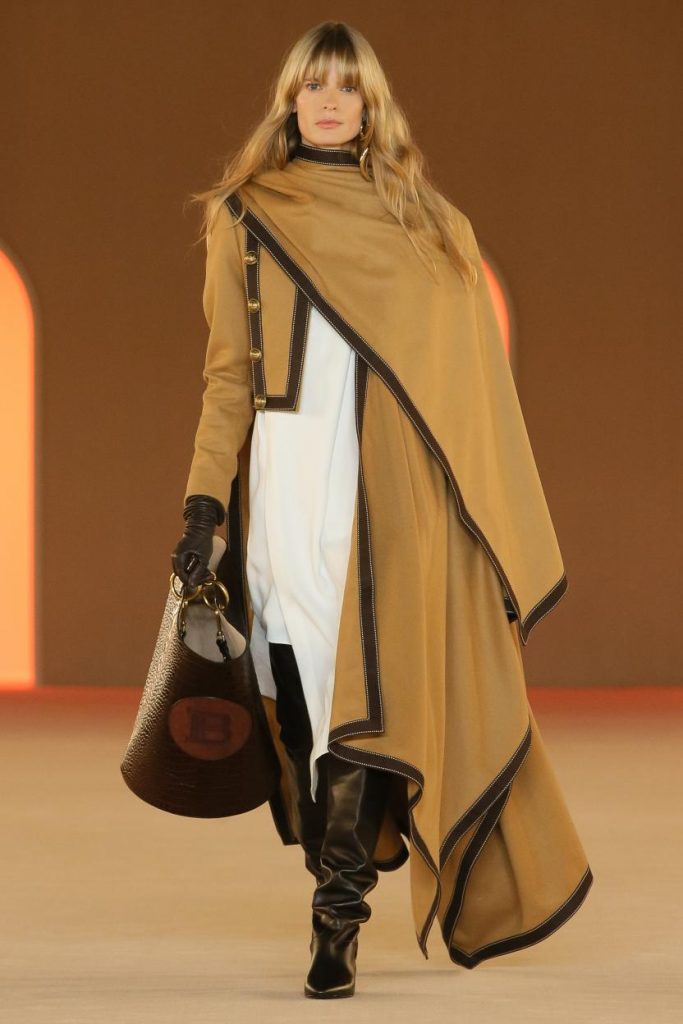 We can't talk about fall fashion without talking about outerwear, and the FW2020 runway is telling us to replace our puffers and wool coats with the classic cape (in XXL because fashion loves drama). Not all heroes wear capes, but it sure looks like all fashionistas will when it starts to get chilly.
Fringe Frenzy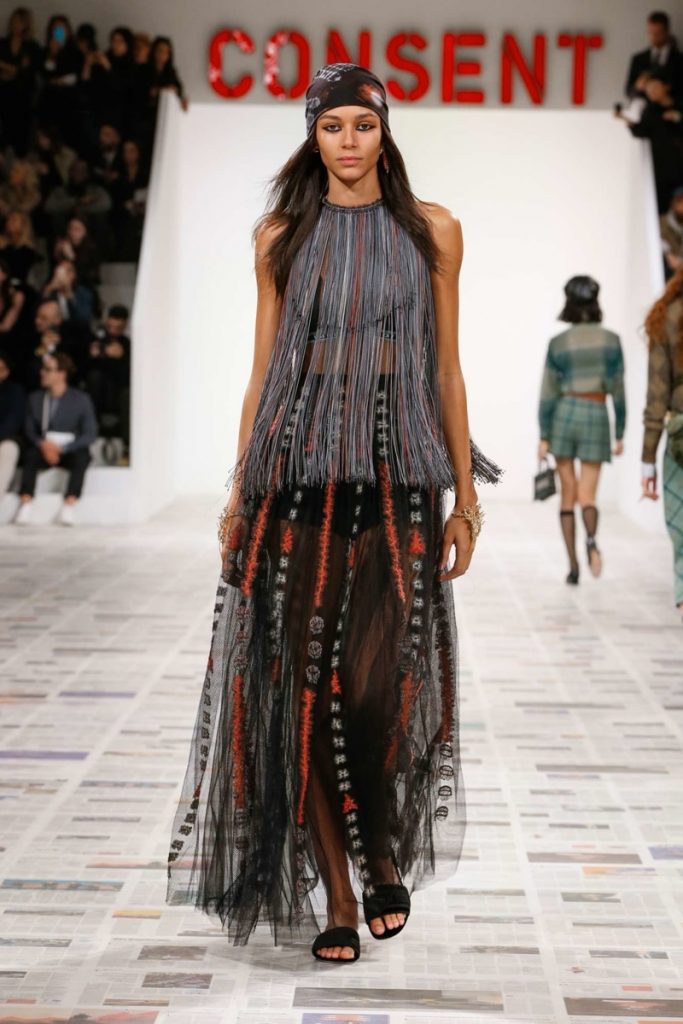 Whether it be hair or apparel, fringe is in this season. If you thought fringe only belonged on cowboy jackets, it's time to think again. From boho halter tops to chic office skirts to glamorous evening gowns, expect to see fringe hanging from every fashion silhouette this fall.
Mad Metallics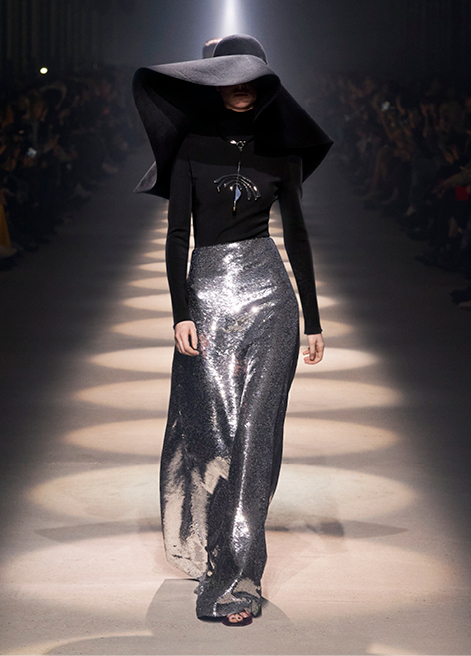 Take Rihanna's word and shine bright like a diamond this season. Add some glimmer to your cosy fall knits by incorporating icy silvers and luxurious golds here and there. Go Paco Rabane if you're feeling like channelling the spirit of Studio 54, or invest in a metallic clutch if you want to play it safe.
Worth the Fuzz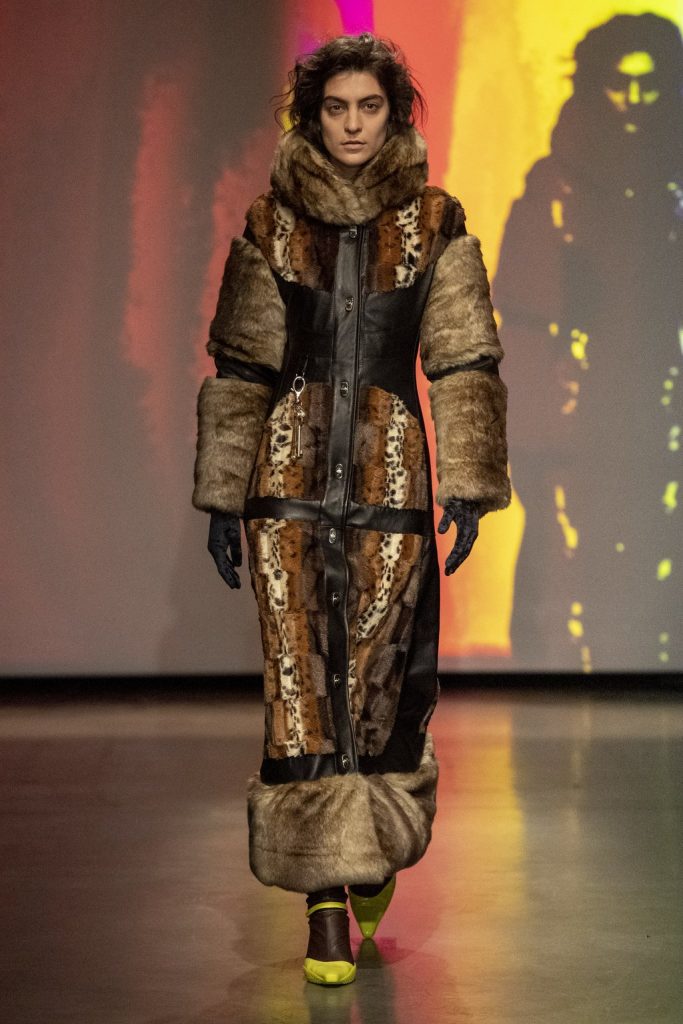 Feathers, faux fur, shearling…we all need a piece of comfort with us, especially in this restless age.
Checkmate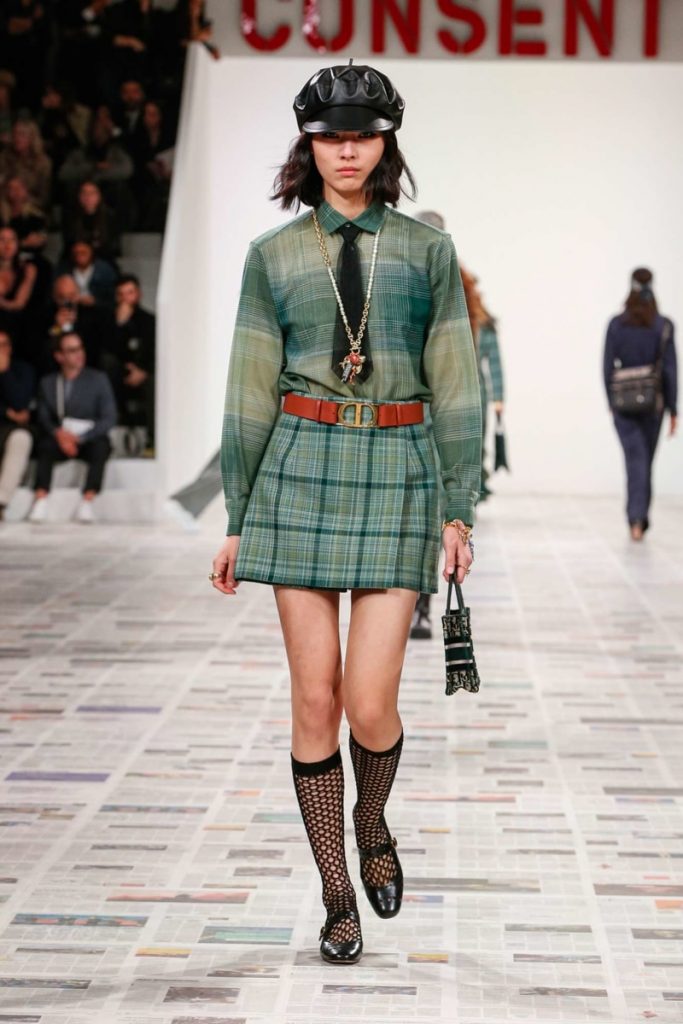 Most of us are familiar with checkered prints as we transition into our fall wardrobes (we spy that plaid shirt tied around your waist). Fashion is no stranger to checks either, with identities of acclaimed brands such as Burberry built around the pattern. However, designers have reinvented this timeless favourite again this fall, being more courageous in styling it in unconventional colours and cuts. We've all seen denim on denim, but this is the season of checks on checks.
Suit Yourself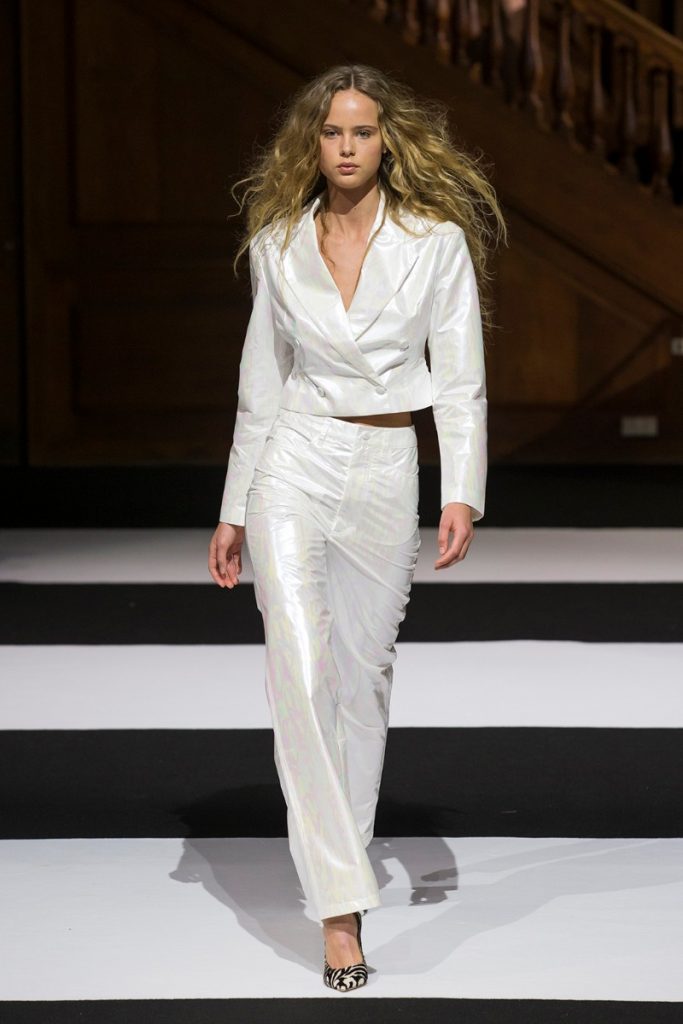 From cropped blazers to skirt suits, the big bad boss look has taken a chic turn this season with a modern edge. Just because we are working from home now doesn't mean we can't dress to the nines and slay over Zoom.
Colourblocked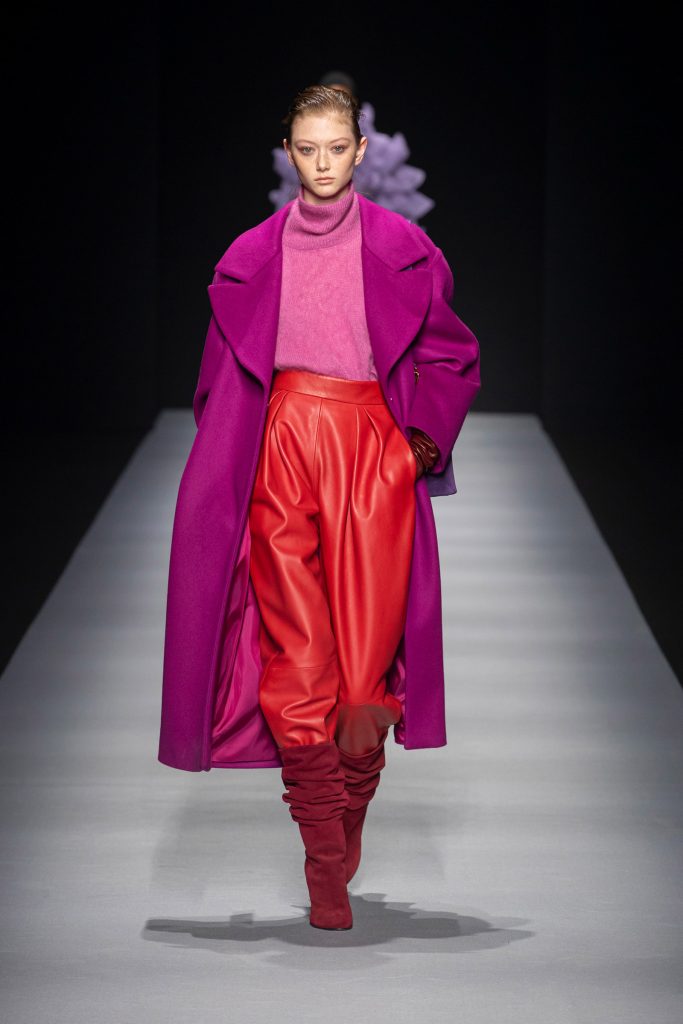 (Colour)block your 2020 woes. Leather, velvet, wool – every fabric and texture seems to come in every colour this year. So what are you waiting for? It's time to layer jewel tones over more jewel tones.
Let's Get Intimate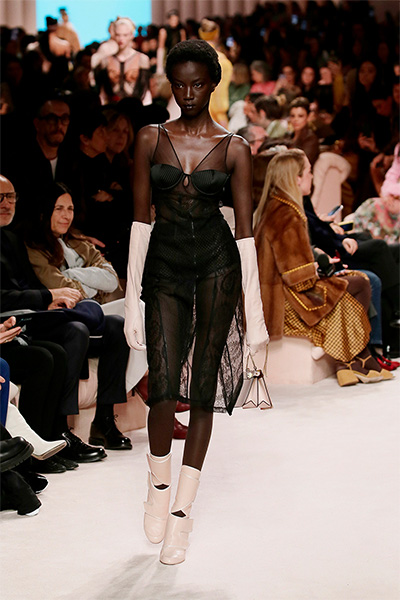 Designers have decided that lingerie is not only for the bedroom. Corsets, sheer bodysuits and silk négligées alike have become a staple mixing piece for designers this fall. Turn your everyday lounge look into cosy chic by styling a lace bralette with an oversized cardigan. Swap the cardigan for a blazer set, pull on some heels and you're ready to go out for a drink.