​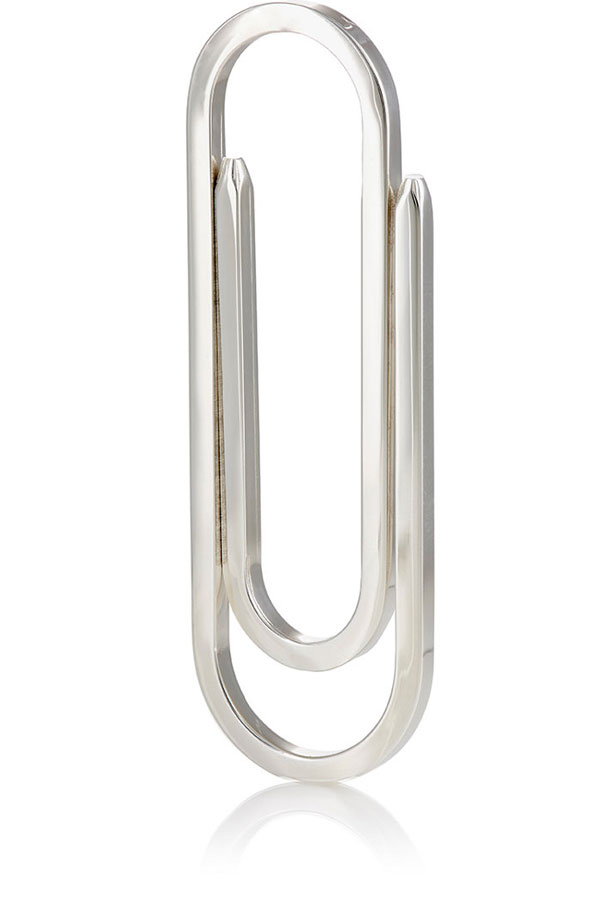 Some call it extra, others art, and every once in a while someone will call it high fashion.
They used to call it 'ridiculous', then they called it 'art'. Today we'd say 'extra', or, in this case, maybe even 'high fashion'. There will never be a consensus on what controversial artist Marcel Duchamp started so many years ago. With his 'readymade', which included the infamous urinal-turned-sculpture the Fountain (1917), Duchamp began a movement that artists and fashion houses have embraced, especially recently. Prada's latest release is definitely Duchamp'ian. It's a paperclip.
The polished sterling silver clip, which is positioned as a money clip, retails for US$150, or about HK$1390, but in 2017 this surprises no one. Balenciaga's high-end shopping bag, on the market for HK$8579, sold out in near-record time, and street-wear aficionados anxiously await the latest Supreme gag-drop, which in the past has included a brick and a hot bottle. German brand de Dolomite has just announced their latest product, a marble-slab for your laptop, that can be yours for a cool HK$28,859.
Clearly there is a market for these 'extra' statement pieces, and Prada is jumping on the bandwagon.
You can order the clip online through Barneys.
Head over to Refinery29 to see some of our favourite Twitter responses to Prada's clip.