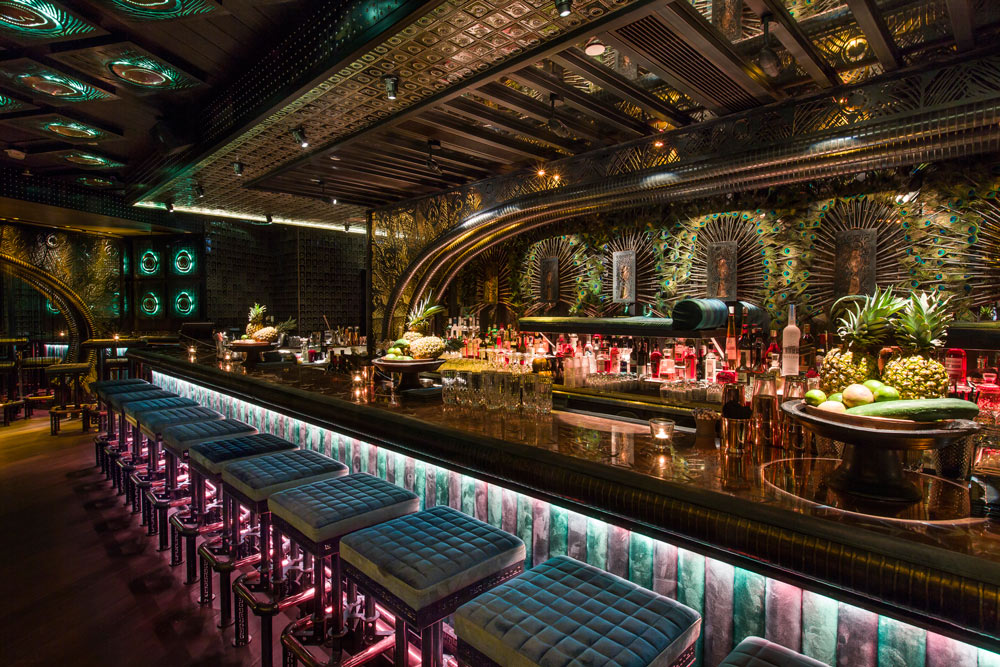 ​Famed for its publication and printing of traditional wedding cards, Lee Tung Street, also known as "Wedding Card Street," has now been transformed to an upscale shopping centre after the name Lee Tung Avenue. The carefully curated retail area features some of the hippest restaurants in town, and we've pick out the top five places to satisfy your cravings.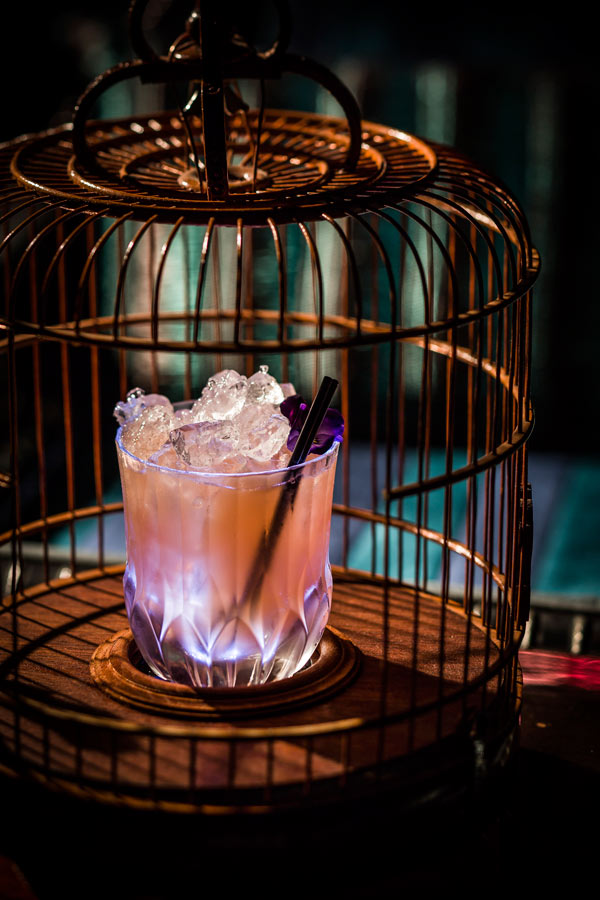 Ophelia
Breaking into the Hong Kong culinary scene is the extravagantly decorated Ophelia, the brainchild of Bangkok nightlife legend Ashley Sutton. His genius works appear in some of Asia's most popular restaurants, the Sing Sing Theater and the Iron Fairies in Bangkok and Tokyo.
Upon entering Ophelia, we are marvelled by the sight of two large peacocks, and the sheer amount of work Sutton has put into the restaurant. Among them are the 600,000 hand-painted ceramic tiles, mimicking the colours of the peacock's eye, and the handcrafted metalwork on the bar reflecting Sutton's creativity and love for industrial materials. The majority of the decorative works on display were handmade and designed to suit the atmosphere of the room.
Ophelia is strangely reminiscent of Hong Kong's more upscale opium dens back in the day, with waitresses mysteriously sashaying through the halls — it almost seemed as if we were starring in a Wong Kar-Wai film. However stunning the design is, the real scenery lies in the dishes themselves. With Australian chef Angus Harrison at the artistic helm, guests can expect to savour a menu of exotic Asian flavours. Of course, as no meal would be complete without cocktails specifically designed to be paired with the dishes, Ophelia provides a long, satisfying list of concoctions inspired by the story of Ophelia, the very essence of what the restaurant stands to become.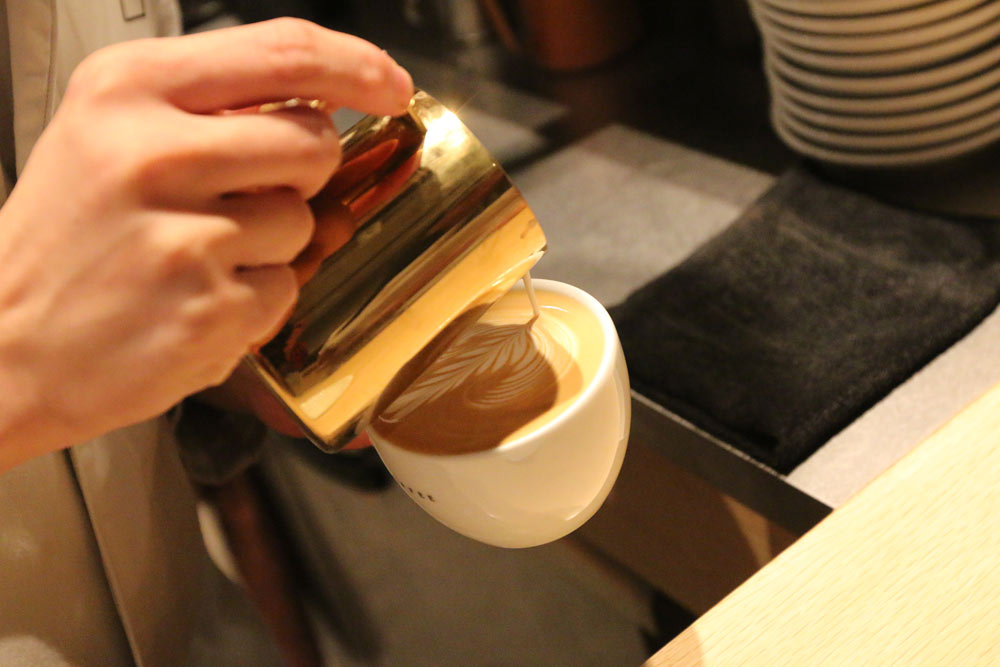 Omotesando Koffee
Originating from a small pop-up store in Tokyo, this is the café's first branch overseas, and there is no doubt that Omotesando Koffee has been the talk of the town. Owner Eiichi Kunitomo announced his intention to close down the original store in Tokyo over the old age of the small Japanese building. Little did we know he had bigger plans for his cozy coffee shop.
Joining in the family of hip cafés in Wan Chai, Omotesando's sign is easily recognisable with its minimalistic geometric design. Inside the shop, we are greeted with a spectacle of a chemistry-lab-esque set up: baristas dressed in crisp white lab coats, coffee beans stored in meticulously arranged test tubes and hand-dripped coffee stationed on cube-shaped tripods.
Specialising in espressos, iced coffees and baked custard cubes, Omotesando is sure to have customers and tourists flocking to its doors. Keep an eye out for sandwiches and rice bowls set to launch late this month.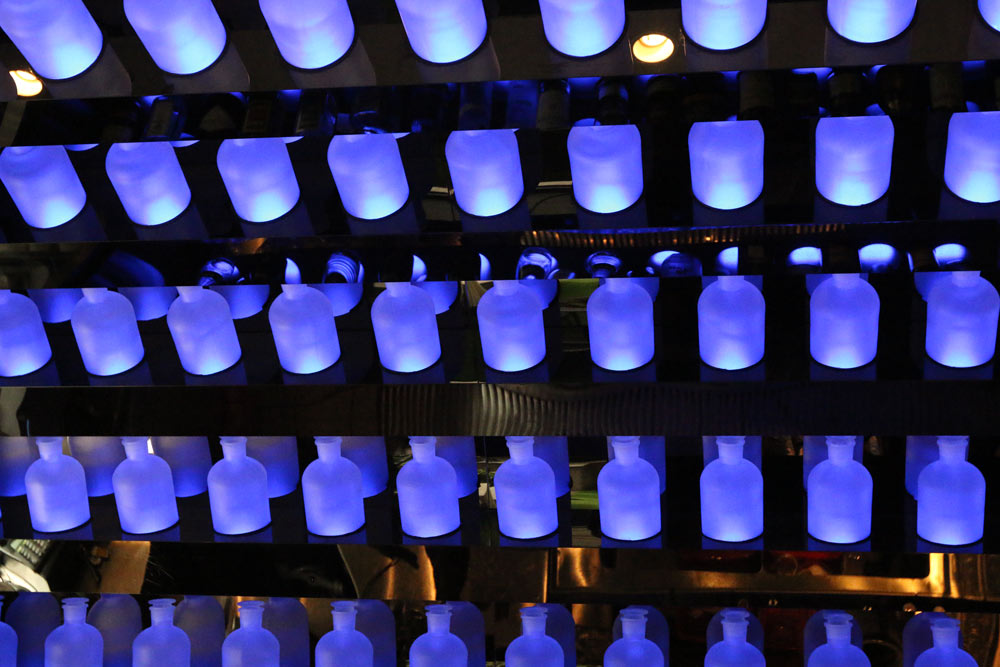 Blue Brick Bistro
The much anticipated Blue Brick Bistro by Yoku Moku is the first restaurant in Hong Kong to be opened by the Japanese confectioner. The bistro's dimly lit and cozy environment provides an inexpensive spot for a casual but intimate meal for two.
The highlight of the restaurant is a four-course meal presented at a very reasonable price, using a selection of Japanese-raised or -grown ingredients to create dishes such as Hokkaido scallop tartare, lobster bisque and uni-and-mushroom risotto. Desserts are the signature roll cakes or finely made cakes with a selection of flavours. As a final touch, guests are served coffee with their best-selling Cigare egg rolls.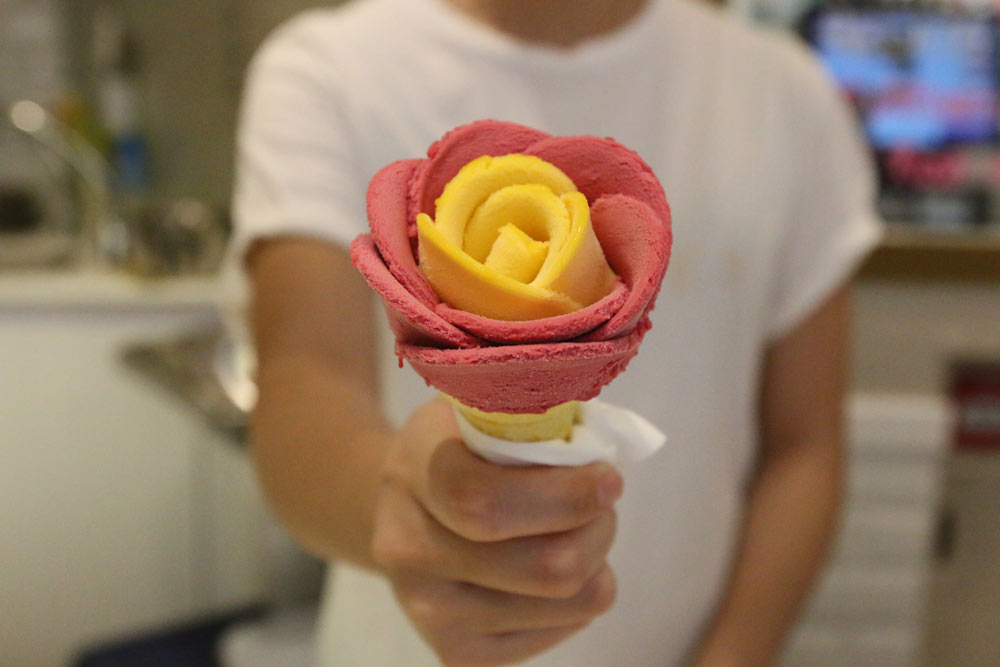 Givrés
Given Hong Kong's boiling weather, ice cream has always been a popular dessert item for the young and old alike. The beautifully crafted, rose-shaped gelato that is just the right balance of tanginess and sweet has made Givrés the ultimate spot for both artisan coffee and ice cream in Wan Chai.
Givrés offers a wide selection of different kinds of coffees ranging from cappuccino to affogato, using locally roasted coffee beans. With up to 14 different flavours to choose from, the ice cream is delicately moulded and shaped, transforming into a refreshing piece of edible art by the skilled owner. It is safe to say that the multicoloured roses are sure to win the hearts of many.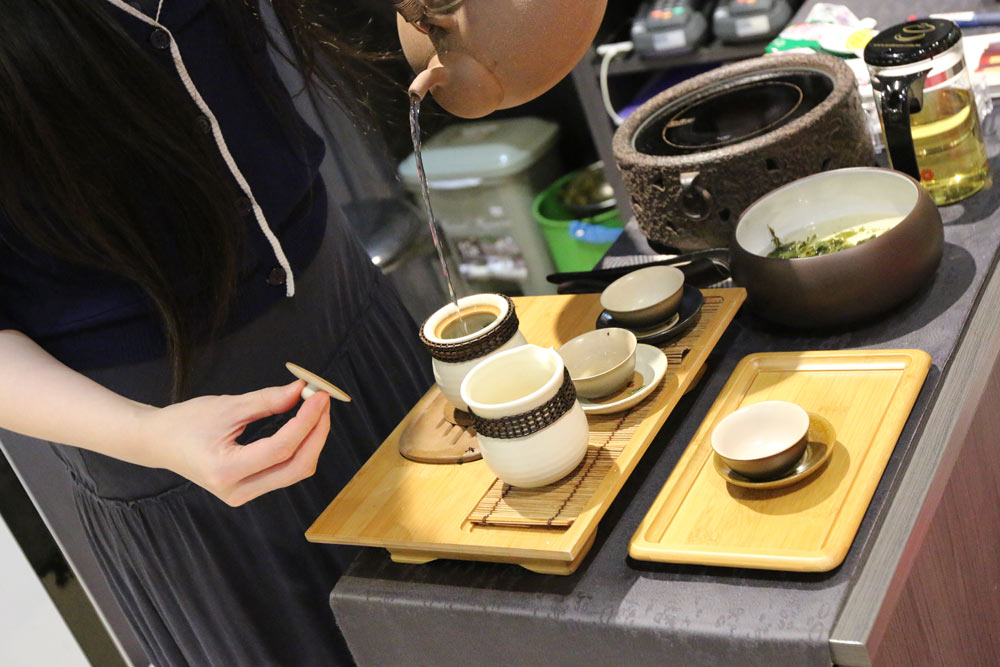 Gong Fu Teahouse
Lau Yu Fat Teashop has been a pioneer in the tea business for over 40 years in Hong Kong. Recently they opened 2 small teahouses, namely Gong Fu Teahouse, one in PMQ, and one in Lee Tung Avenue. Situated in a modern, well-manicured shopping mall, this little shop takes guests on an alternative journey through the rich histories of Chinese tea.
The little shop sells a vast array of tea leaves sourced from the best producers, among them the popular oolong, pu'er and tieguanyin tea leaves, available in traditional packaging or with an innovative twist as a perfect souvenir for overseas friends. They also sell Yixing clay teapots and other tools, made by respected masters and sourced from Taiwan. The little shop also offers tea-appreciating workshops, extending the knowledge and art of Chinese tea ceremony toward individuals who are interested.