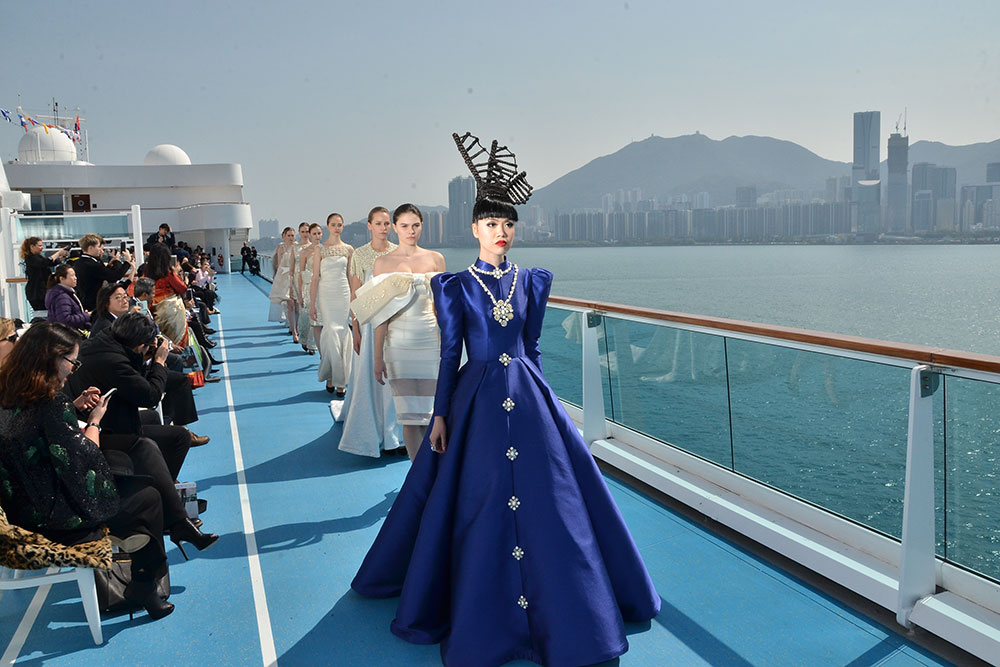 Jessica Minh Ahn is a model known for turning England's London Tower Bridge into a stunning catwalk for fashion looks. And then she did it again, at the Eiffel Tower. And then again at New York's One World Trade centre, and now, she's flown into Hong Kong and debuted a haute couture show on Hong Kong's shoreline.
Aboard a cruise ship - no less - Ahn brought along six haute couture and pret-a-couture collections from Europe, Asia, South America and the US to show against Hong Kong's iconic skyline. Called the J Winter Fashion Show 2018, these collections featured a wave of unique and impressive looks from Ani Alvarez Calderon, Syeda Amera, Mimi Tran, Patricia Nascimento, Nordic Angels and XIAOFEN COUTURE.
Check out the awesome view aboard the Costa neoRomantica ship, but we have to wonder - where is Jessica going to go next?