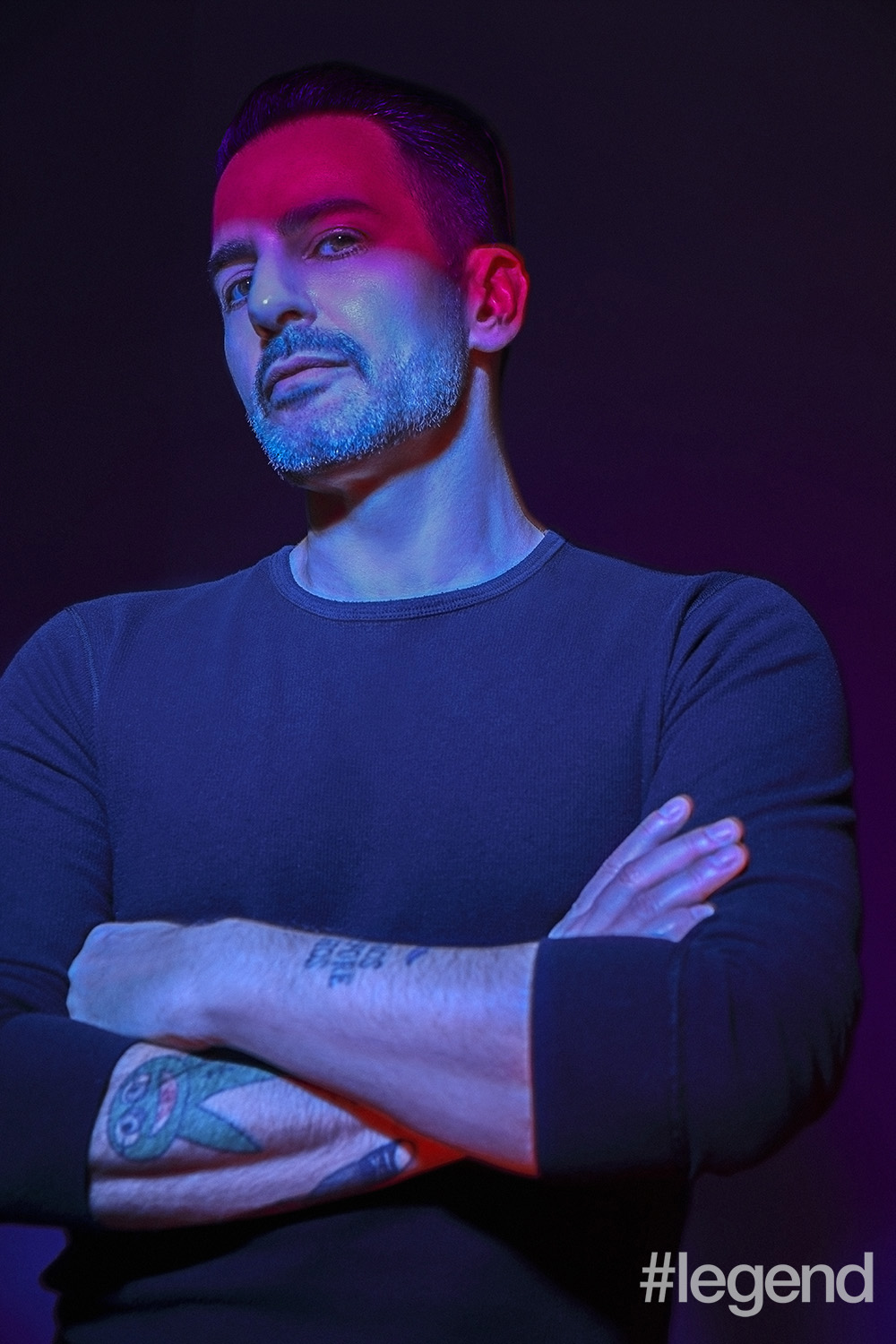 Mega. Super. Magic. These are a few words I would use to describe the autumn/winter 2018 Marc Jacobs collection. The shapes, the colours and the proportions are all strong. Those words also apply to the photo shoot we staged to present this collection. With Marc Jacobs himself present, we had famed photographer Chen Man behind the lens and three global Chinese cover girls: Xiaowen Ju, Emma Pei and Xiaoxing Li. There was nothing small or indistinct about anyone in the room or their contributions to fashion – in fact, Xiaowen was the first Chinese model to be a face for a Marc Jacobs campaign, so it was nice to be there as things came full circle.
I suppose meeting Marc Jacobs at the age of 40 despite having followed his work since I was 12 is better late than never. Jacobs had a huge part in defining the new state of fashion in 1992, which saturated the magazine pages from US Vogue to ultra-cool publications like Sassy, long before the internet and social media were taken for granted. The power of Jacobs reached all the way to a small suburban town in Southern California, where I grew up. I still have a copy of the US Vogue editorial that was shot by Steven Meisel and styled by Grace Coddington, featuring Naomi Campbell, Kristen McMenamy and Nadja Auermann in the "grunge" collection that Jacobs designed for Perry Ellis (also his last for the brand).
Few moments in fashion have caused such a reaction in the industry – and I hate to sound like a broken record, but this was also before social media, which would have made for such a different business outcome for Perry Ellis. The kids would have been all over it. They would have shown the world how to wear it in their everyday lives, no matter the city. This was during the era that Kurt Cobain and Nirvana were part of a defining subculture. The kids spoke and the retailers ate it up. There had been nothing like it before – and it was just so cool. There are few moments like this in modern fashion; Vetements, Alexander McQueen, John Galliano and Miguel Adrover are just a handful of the names in my lifetime.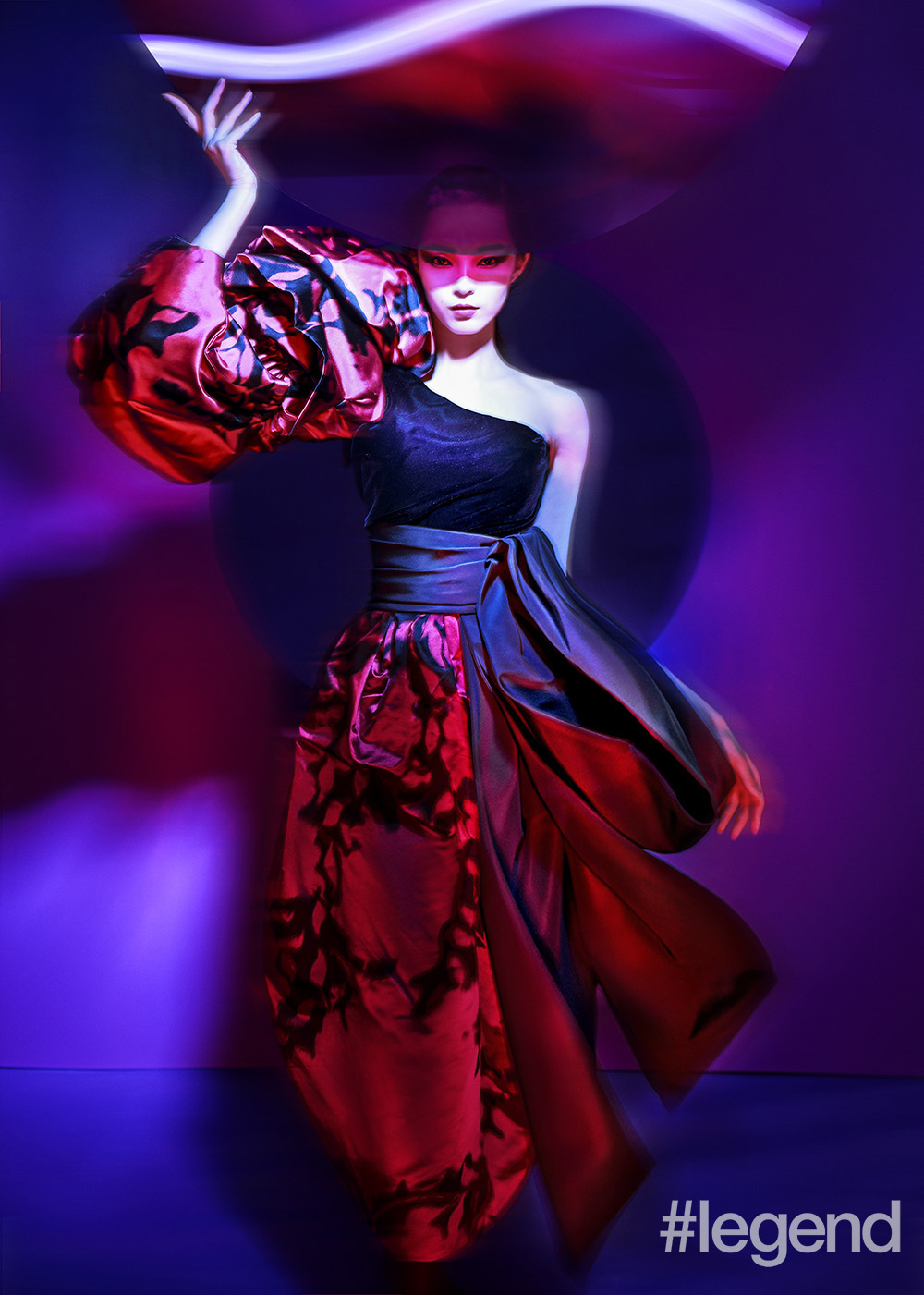 Jacobs is in Shanghai to attend the HY Fashion Awards, where he will receive the top honours. (To give some context, Karl Lagerfeld was last year's recipient.) This is Jacobs's second time to the city, but he's the first to admit that he hasn't seen much of it. Last time he was here, there was little free time due to the show preparations for Louis Vuitton and the press interviews taking place in the hotel. This time around, Jacobs is travelling with his fiancé, Char Defrancesco – who I'm convinced is the definition of "fun" – and his immediate team. At first glance, they all have various aesthetics and tastes, but collectively there's a nice feeling of camaraderie amongst the group in the dressing room where Jacobs and I chat. Outside is our fashion shoot with three Chinese cover models and photographer Chen Man's massive team – there's a lot going on.
Interestingly, Jacobs hasn't seen much of Asia at all. This comes to me as bit of surprise; going into the interview, I had a burning question in my pocket regarding the designer's first meeting with Bryanboy. When I visited Manila years ago, I was told by several people that Bryanboy had purchased the most expensive bag at Louis Vuitton during one of Jacobs's visits. This purchase earned him a meeting with the creative director, who then invited him to sit in the front row at his shows – I was ready to credit the entire birth of the fashion social media ecosphere to Jacobs. However, he quickly corrects me – he has, in fact, never been to Manila. He does love Bryanboy, though, and has even named a bag after him.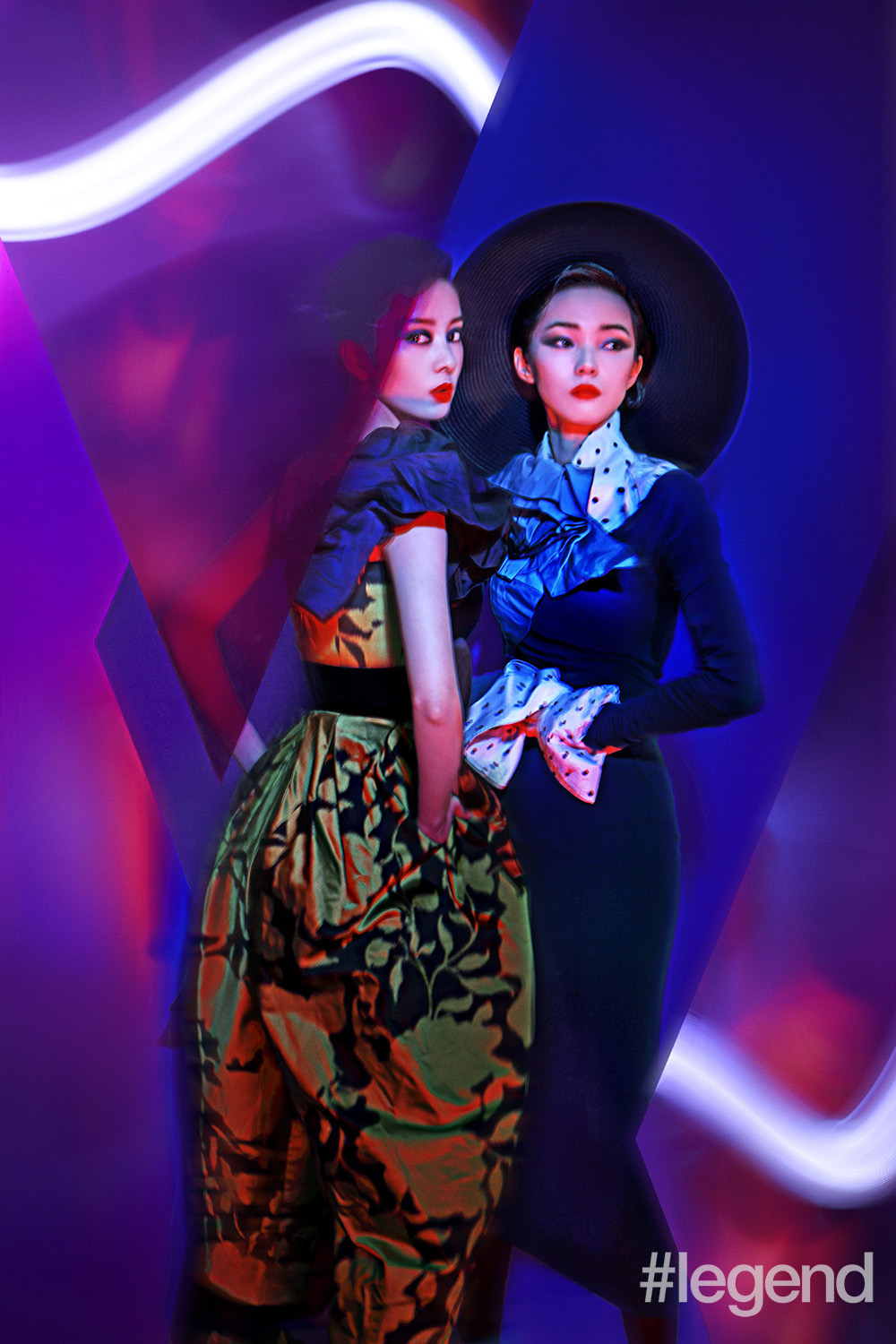 On the topic of social media, Jacobs admits he was late getting into the game. He finds it inspiring to see what people share and he appreciates being able to connect with people who are distant. However, he does take a firm view that social media cannot govern all personal awareness. Social media can also be a mega-platform where "everyone's a critic" – but are the masses truly informed enough to do so? Jacobs is divided on this "negative criticism"; he values the space to speak one's truth and have an opinion, but feels it should be with a consciousness to the damage that can be done. (On a side note, his Instagram handle is @themarcjacobs and I would highly suggest looking up a video of Jacobs and Defrancesco in panda suits on one of their rare excursions in Shanghai. You can thank me later.)
Jacobs doesn't shop online. I feel silly immediately after asking him this – well, obviously, he doesn't; he's Marc Jacobs! But he does love going shopping, trying on clothes, being surprised by pieces and discovering new things. He loves that experience of getting dressed and the impulse of needing something. I'm familiar with this feeling that's prevalent among other fashion heavyweights; it's a love for fashion in the purest sense. It isn't about owning something for vanity or to be relevant. It's about a deep appreciation for beautiful things and style. "How do we explain this love, which is like oxygen, to a non-fashion-interested person?" I ask. "I'm not sure I would ask a sports person why they're into sports," says Jacobs. "For me, I have always loved entertainment. I remember growing up in New York and I would be so fascinated by these characters who created this imagery and persona through style. They would create an identity through clothes. I love this approach. I feel like it's your movie – you're the star and the costume designer."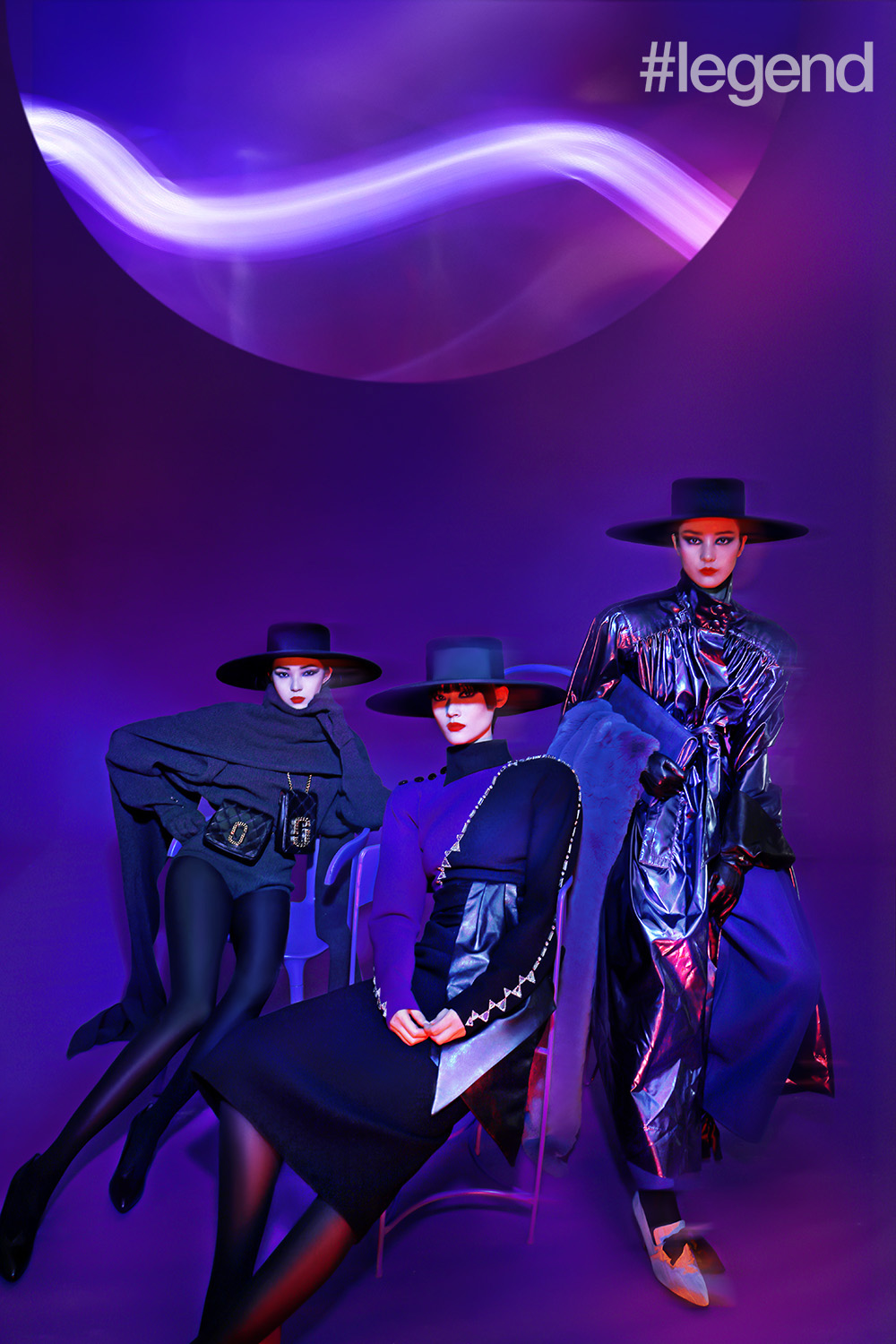 One tip in case the occasion of meeting Jacobs arises: don't ask him about the inspiration for his latest collection. He doesn't like explaining this. I get the impression that doing the show notes are one of his least favourite things to do. It's a long, exhausting process to create a collection and orchestrate a show – and then to have to sit down and wrap everything that has come from the heart, the mind, the body and the soul into a neat little paragraph, especially one that may be interpreted wrong or not sit well with a critic? How does someone sum themselves up in a paragraph? Do we ask too much from our creative souls? Is it not enough that they wander the vast terrain of their minds to find inspiration and to create beauty – do they also have to articulate it into words for people to understand?
Interestingly enough, at the autumn/winter 2018 show in February, Jacobs's show notes focused on the value of the make-up. I ask him if this was a business decision and the answer is no – he says it just felt right. Jacobs has been working with Diane Kendal since 2013 on the show make-up looks as well as on the beauty line. What is Jacobs drawn to, in terms of beauty? He references Diana Vreeland in the way that he finds character beautiful. It's not about perfection; he loves risk-takers. Beauty, to Jacobs, doesn't have rules – and this is the philosophy of the make-up line. It's based on differences and an individual point of view. "Make-up is make-up," he explains. "It's what people do with it that is fun."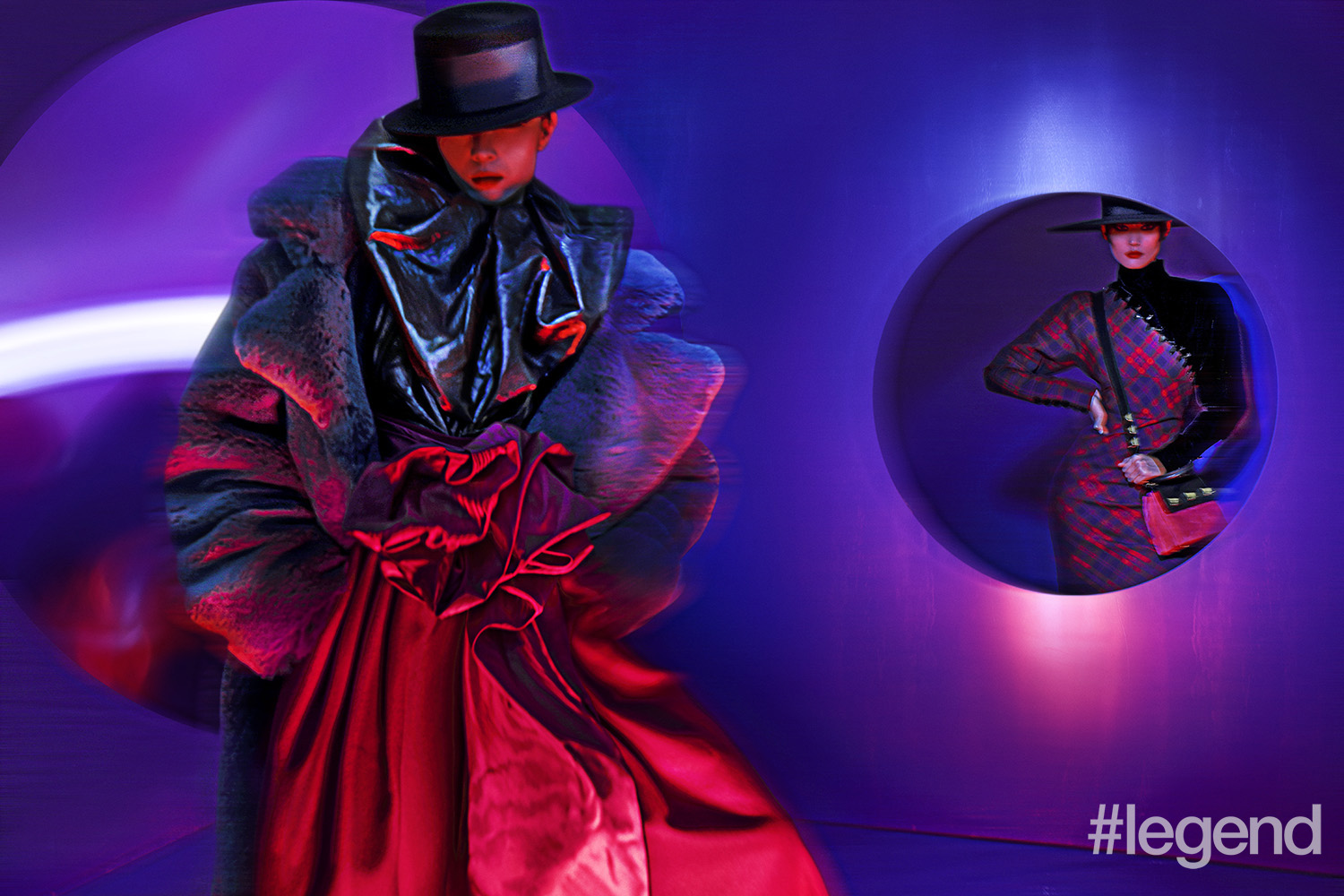 At New York Fashion Week, tradition dictates that Marc Jacobs is the finale show, held at The Armoury. I had the joy of attending in February; it started punctually, despite the massive PETA protest in front, which didn't deter the top brass of fashion and culture in attendance. (Incidentally, there was no real fur in the collection.) To paint a picture, in the front row were Cardi B, Carine Roitfeld, Anna Wintour, Stuart Vevers, Sidney Toledano and Susie Bubble.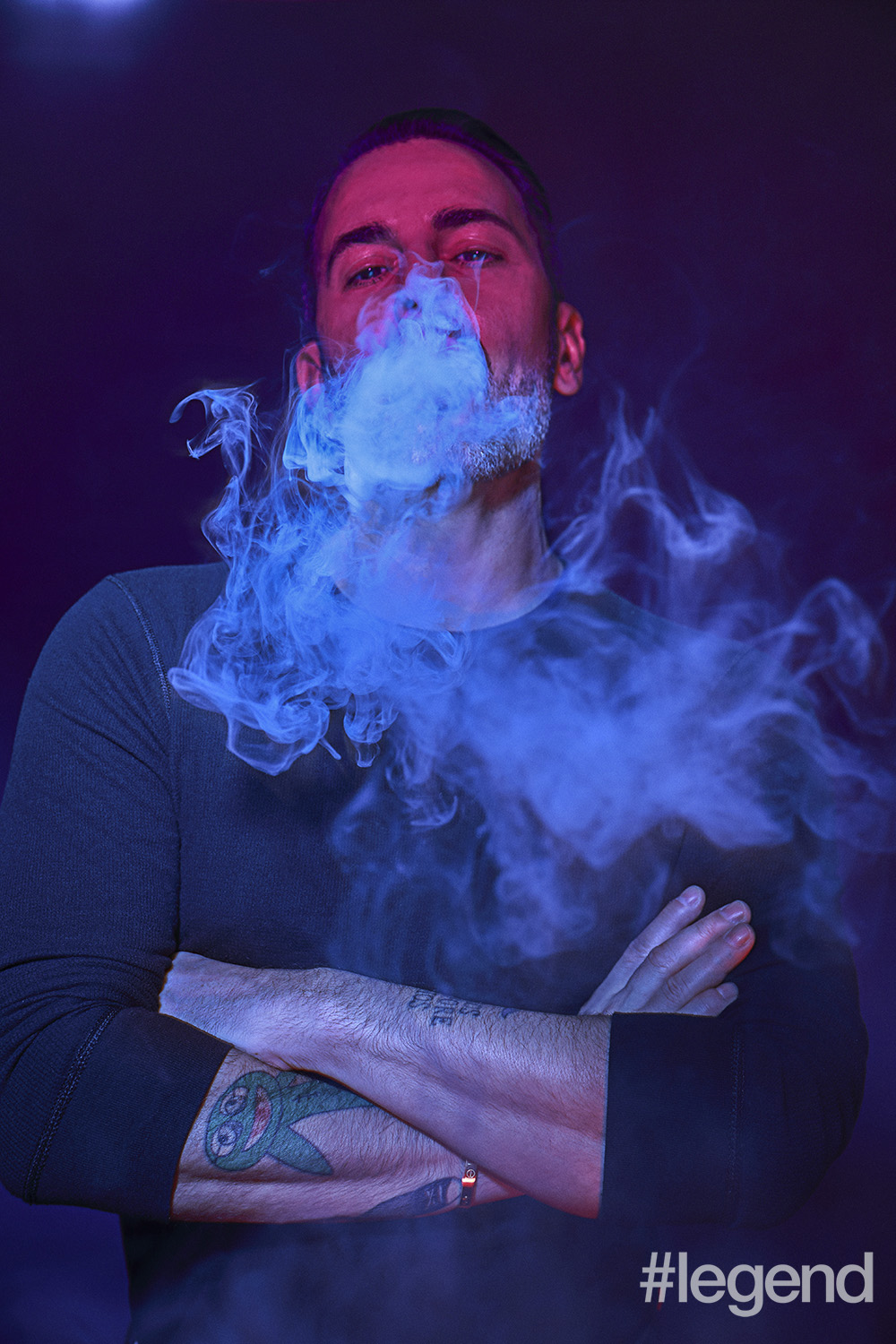 According to the designer, the Marc Jacobs show is about a moment of theatre that should transport the audience to another place – a magical place. Jacobs wants his audience to detach from the everyday negativity and the mundane, and last February, he didn't disappoint. The dark hall was quiet enough to hear the footsteps of the models on the wooden-plank floor. This is the magic of Marc Jacobs. It had been a long, exhausting week chock full of shows, presentations, re-sees, appointments and promotional events, not to mention the jet lag – but he energised the entire hall.
Having been at a lucrative brand before, where we had to dream up and produce 18 collections a year in various categories, and seeing how busy the creative director was then, I can't even imagine what it was like for Jacobs when he was simultaneously doing Marc Jacobs, Marc by Marc Jacobs and the Louis Vuitton collections. He has been in the business since 1984. My mind boggles at how many collections and shows he has created – his universal lifetime achievement award must be making an appearance any day now. I also get the feeling he's aware of every criticism he has ever experienced, which makes me wonder: do we take the beauty that these creative spirits give us for granted? Do we just take, take, take as consumers, as industries, culturally? What do we do to nurture our talent when there are so few who can give us this emotion, these moments in our everyday lives when we feel relevant and confident to exist socially?
Jacobs grew up drawing and he still does it, on paper. He's the ultimate student of fashion. When I ask him about advice for aspiring designers, he quotes Gabrielle Chanel: "Originality has no memory." I know that this is my first time meeting Jacobs, but seeing him with Defrancesco, I get the sense that he's living his best years, having fun and laughing a lot. It's a big, colourful, glamorous life – just like his clothes.
Credits
Photography / Chen Man
Fashion Director / Kim Bui Kollar
Fashion Editor / Kieran Ho
Hair / Ronald Ko
Make-up / Ding Xue
Model Co-ordinator / Patryk Chaou
Production Director / Mr. D of Studio 6
This feature originally appeared in July/August print issue of #legend.