Simu Liu reflects on being first Asian superhero in Shang-Chi and the Legend of the Ten Rings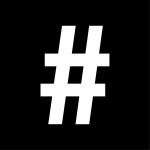 By: #legend
October 22, 2021
Taking on the role of the first Asian superhero in the Marvel Cinematic Universe is more than a dream come true for Simu Liu. As the Shang-Chi and the Legend of the Ten Rings star tells #legend, it's been a profound experience on an emotional, physical and cultural level.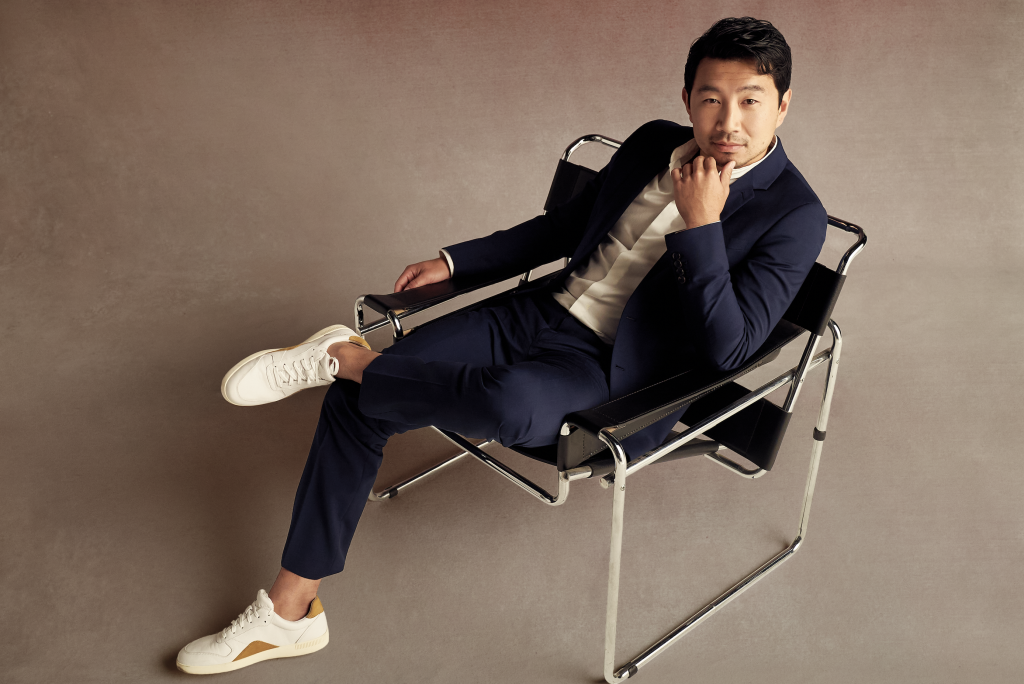 Simu Liu didn't grow up planning to become a superhero – let alone an actor, writer or stuntman. The 32-year-old was born in Harbin and immigrated to Canada at age five. An only child of protective Chinese parents, he studied piano and graduated from business school before working as an accountant.
"What ended up happening was I was in a position where I was unemployed. I had nothing to do, and on a whim, I just applied to be an extra on a movie. And that set everything else off and was the catalyst of this whole new life," recalls Liu, who makes his big-screen debut this month as the lead in Marvel Studios' latest release, Shang-Chi and the Legend of the Ten Rings.
"From the moment that I stepped on a set for the first time, I knew that there was nothing else that I could do that would make me as happy or as fulfilled. So, I just resolved to do that and see what happens and to push every day. Maybe it sounds corny and cheesy, but you really do have to believe in yourself when nobody else can. And honestly, just keep going and be persistent and never give up."
Liu's career is certainly a testament to that resolve. Four years after his first credit as Desk Officer on the TV series Nikita, he earned a starring role on Canadian sitcom Kim's Convenience as well as guest appearances on Orphan Black, Fresh Off the Boat and Awkwafina Is Nora from Queens.
It was even earlier than that, in July 2014, when Liu tweeted "Hey @Marvel, great job with Cpt America and Thor. Now how about an Asian American hero?" He continued to tweet over the years with messages like "We deserve to have an Asian superhero" and "I'm just waiting for Hollywood to make me a superhero suit". In July 2019, when Marvel revealed plans for Shang-Chi at Comic-Con, Liu followed up with "Thanks for getting back to me".
"I was pretty much the biggest fan of the Marvel comic books that you could possibly imagine growing up. Then once the movies started coming out, I loved those. I don't know if it was just this idea that ordinary people could accomplish extraordinary things or just the fact that they were awesome, spectacular movies," he says. "I was still a fan then, just appreciating how amazing [Avengers: Endgame] was and having no idea that three months later I would be at Comic-Con in front of 8,000 fans live, but really in front of the world, being introduced as one of the next Phase 4 heroes. It's been pretty surreal."
Liu plays Shang-Chi, a highly skilled martial artist and trained assassin who debuted in the Marvel comics in 1973. The "Master of Kung Fu" has appeared in various storylines but never before in a live-action film. The plot follows Shang-Chi, who is living a seemingly normal life in San Francisco – as a valet attendant named Shaun – before he is attacked on a bus by men trying to steal a pendant that reveals his true identity as son of the legendary villain and
leader of the Ten Rings, Wenwu (played by Tony Leung). Together with his best friend Katy (Awkwafina), ShangChi is drawn back into his old life in search of his sister Xialing (Meng'er Zhang) in Macau.
"When I read it, I cried," Liu says of the script, which was written by director Destin Daniel Cretton, Dave Callaham and Andrew Lanham. "There's such an intimate relationship between Shang-Chi and the characters and his family. And, really, the movie is about family at the end of the day. I cried [also] because we got to see an Asian superhero doing superhero things and saving the world and saving the day. And it was just such a profound moment for me as a fan, as an actor, as an Asian person. Just incredible."
Liu was also moved by the fact that Shang-Chi wasn't just another martial artist whose greatest asset is his ability to fight bad guys. "As an actor, more than just as an Asian person, I want to be able to portray characters and tell interesting and compelling stories. And so, that was the access point to this character and is something that Destin and I agreed on early on," he says. "We know that Shang-Chi is going to be a fighter, probably one of the best fighters that we've ever seen. But what will really get the audience to connect with Shang-Chi is what he's going through."
Awkwafina, who describes her character as "Shang-Chi's reckless Asian-American friend who he meets when he relocates to San Francisco", also connects with Liu's character beyond the fact that he's the first Asian superhero. "Shang-Chi is an iconic character because he's relatable. He's human, and there's a reluctance about his mission, his calling, that I think that we can all really relate to," she explains. "I think that Simu plays ShangChi real. He has funny moments. He's serious, and I think that you can really see the dilemma that he's going through throughout the movie."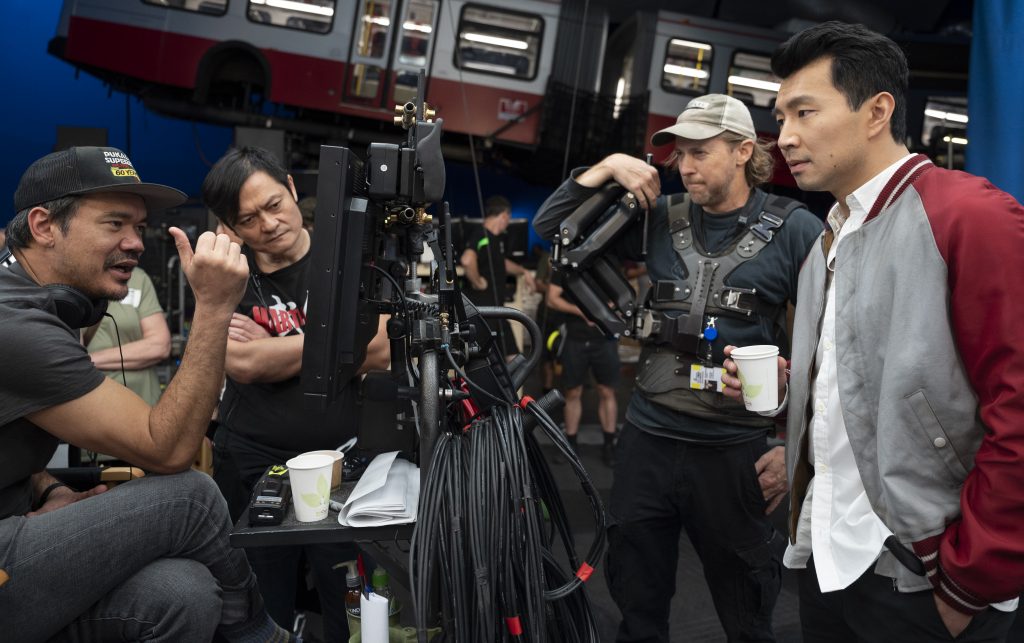 Of course, this being the MCU, there are more than a few major action sequences. Liu, who learned to do a back flip at 16 but was discouraged by his parents from practicing martial arts, trained for nearly five months leading up to shooting and is said to have put on around 5kg of muscle. "Shang-Chi is not a character that has a mask or a super high-tech suit that covers his face in any way. What that meant was it's going to be me doing a lot of the stuff. I knew that from day one, and I was very excited to jump into it," he says.
"It was really an incredible experience. I literally felt like I was showing up every day and learning from the best in the world. We went through almost every conceivable fighting style known to man, even ones that wouldn't be featured in the movie. Really, Shang-Chi is not just a kung fu master. He's a human weapon who has been taught every possible way to kill a person. He just knows how to get it done."
For Liu, that meant training in everything from boxing and street fighting to tai chi, jiu-jitsu, Muay Thai and Krav Maga alongside stuntmen specialising in archery, horseback riding, parkour and more. And, at long last, he got to put on his very own superhero suit.
"I knew going in that I was going to get a suit. Every superhero has a suit. The problem was I didn't know what that suit would look like because there's really nothing out there in TV or film to go off of," he recalls. "Kym Barrett, our amazing costume designer, took inspiration from all places, not just comics, and came up with this amazing suit made of dragon scales. And to be honest, it was very emotional trying it on for the first time. I understood the
weight and the gravity and the significance of what that meant, and understood just how precious few people
experience that kind of feeling. I felt so fortunate and so honoured. It was a really incredible moment."
The significance of the moment for the Asian community was likewise not lost on Liu, who credits Crazy Rich Asians with shedding a lot of commonly held stereotypes in society and the entertainment industry: "I certainly think that Shang-Chi will be an important piece of that conversation as the first lead Asian superhero in the MCU. I think it'll just go a long way in normalising Asian faces on screen and normalising Asian-Americans on screen, which is what Shang-Chi is, and recognising that we are our own separate, distinct identity that belongs both to the East and the West but also at the same time to neither. It's a very unique experience that I don't think has been really told."
Liu is understandably excited to be sharing the screen with "an entire sea of Asian faces" and in particular the "incredibly charismatic, powerful and handsome" Tony Leung and "incredibly humble, generous and fun" Michelle Yeoh.
"Every time I [talked to my parents during filming], they always led with the same question. And it wasn't, 'How are you doing?' It wasn't, 'Are you sleeping well?' It wasn't, 'Are you healthy?' It was, 'Did you work with Tony Leung today? And did you work with Michelle Yeoh today?' That's the only thing that they wanted to know."
Liu next voices the character of Zhima in an episode of Star Wars: Visions airing later this month on Disney+ and is currently filming canine adventure story Arthur the King with Mark Wahlberg and Michael Landes. He's also slated to appear in the 2022 romantic feature One True Loves but it's certain Shang-Chi and the Legend of the Ten Rings will forever mark a pivotal moment in the rising star's career.
"To call it a dream come true honestly doesn't even do it justice. It's pretty much the closest that you can get to a Cinderella story in real life. I was a kid who was born halfway around the world who immigrated when he was very young and had parents that never even dreamed of allowing their son to go into show business," he says. "I can honestly say it's been the most grueling and hardest thing I've ever done, but easily the most fulfilling."
Also see: Crazy Rich Asians' Gemma Chan on giving back to the Asian community