Cover story: Crazy Rich Asians' Gemma Chan on giving back to the Asian community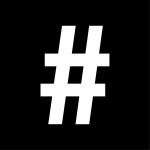 By: #legend
September 21, 2019
From London to Los Angeles, and from musical theatre to Hollywood movies, Gemma Chan has never forgotten her Hong Kong heritage. Anne Lim-Chaplain and Kieran Ho delve into racially diverse casting, giving back to the Asian community and if she's actually anything like Astrid Leong in real life.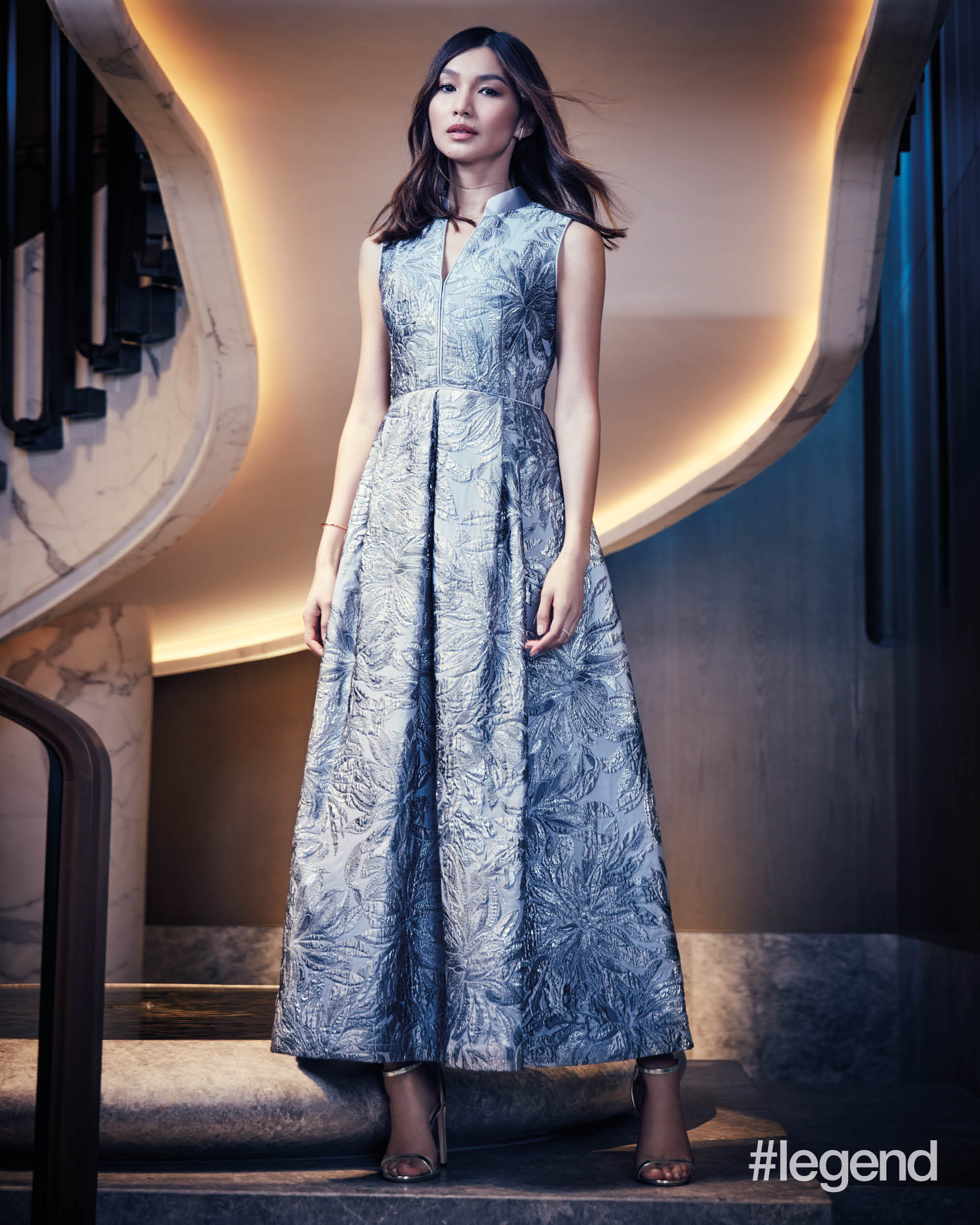 Whether you know her as Singaporean socialite Astrid Leong from the 2018 blockbuster Crazy Rich Asians or as Kree geneticist Doctor Minerva from this year's Captain Marvel, Gemma Chan has undeniably become a household name over the past few years. Born and bred in Britain, Chan still traces her roots back to her ancestral hometown of Hong Kong, where she has vivid memories of visiting as a child with her family. This time, she is brought back to her heritage as a guest of the grand opening of the St. Regis Hong Kong, the newest five-star hotel in the city, which combines the extravagances of the century-old New York institution with the luxurious local-inspired interiors designed by Hong Kong-born architect and interior designer André Fu.
We sit down with Chan in the sun-soaked drawing room of the hotel as the delicate clink of cutlery from nearby diners fills the air underneath the three-storey-high open ceilings. Wearing a custom silver jacquard mandarin collar dress designed by Shanghai Tang's creative director, Victoria Tang-Owen, for the brand's 25th anniversary, she is a radiant vision of refined Asian beauty. Speaking the Queen's English, Chan conjures up an irresistible charm that builds up with the melodic flow of words that form from her lips.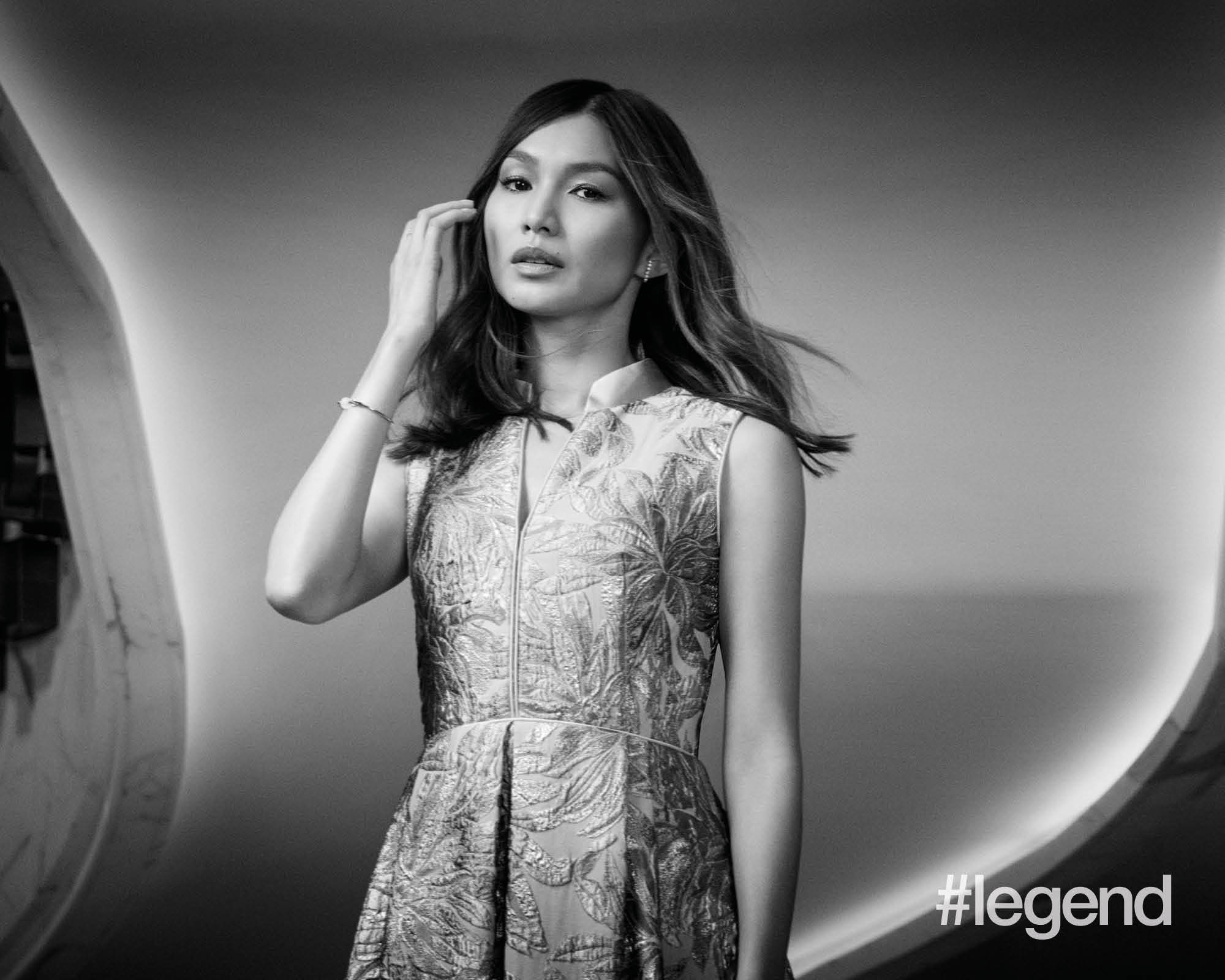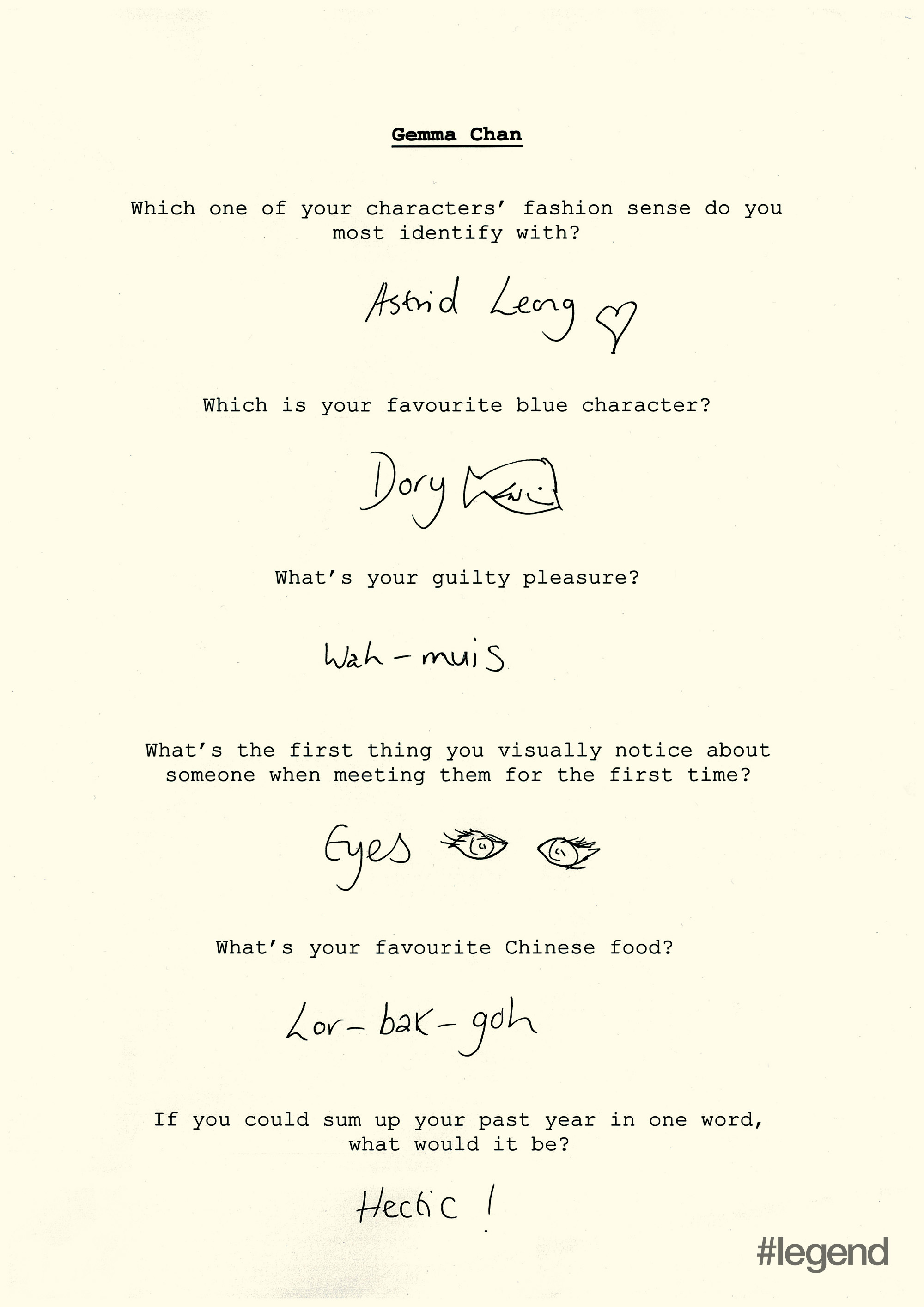 You've got roots in Hong Kong, but you were born and raised in the UK. Have you ever visited Hong Kong before?
I have. I came here in my childhood and I haven't been back here since then, so it's been a real pleasure to return here with my parents. My dad was born in Macau, but he grew up and lived here until his late 20s, and my mum also lived here when she was a child. I have really vivid childhood memories of coming to Hong Kong for vacation and seeing my extended family – my cousins, aunts and uncles.
What kind of memories were they?
I just remember the smell – it's so distinctive! And I remember we took a boat ride around Hong Kong Island and we stopped at the floating restaurant in Aberdeen; I don't know if it's still there or not [indeed it is]. I just remember jumping off the boat and swimming with my cousins in Cheung Chau. We stayed in a villa there and had barbecues. Also, I remember one August when I was still a kid, my mum took my sister and I up to the Peak and she made us do a walk around it –it was exhausting and sweaty! But I have really fond memories of this place.
I think you managed to tick off most of the things on the tourist checklist. Do you speak Cantonese?

Yat di! ["A bit!"] [laughs] Sik teng… ["I can understand it…"] I grew up listening to it all the time, but forgive me – it's a bit rusty now because I don't use it much. My mum told me that when I was here as a kid, I was just chatting away to my cousins in Cantonese like I had no inhibitions. I think when you don't use something for a bit of time, you get a bit self-conscious.
So what are you doing in Hong Kong this time?
I'm so excited my parents are here and we're going to do a whistle- stop tour of all the places from their childhood; we're going to ride the Star Ferry, might go up to the Peak again and I'm going to pay my respects to my ancestors.
Are there any Hong Kong actors or directors you would love to work with?

Loads! There's so much talent from this region. I'd love to work with Wong Kar-wai, Tony Leung, Maggie Cheung and Jackie Chan as well.
Any specific genre of movies? For example, martial arts or period films?

I love Wong Kar-wai's films, which have that kind of mood and that feeling. But no, no specific genre really; it depends on the project.
Crazy Rich Asians was so well-received. I was just wondering about your personal style, and whether you see any similarities and differences with the character that you play?

I'd say my day-to-day style as Gemma is much more laid-back. I love sneakers, baseball caps, T-shirts, and streetwear in general. I'm not always as elegant as the Astrid look, but depending on my mood, I do like to channel different characters when I get dressed up. So sometimes it's super-glamorous and polished, and other times it's just much more thrown-together. But on the whole, I like to be comfortable and I'm pretty laid-back with my style – definitely no heels. I only wear heels to work and events.
I spoke with your mum earlier and she said you're grounded.
That's very sweet of her. I paid her to say that! [laughs]
What kind of fashion designers do you reach for? I've heard that you enjoy wearing Asian designers.
I do! I feel so lucky with the platform that I've been given when we released Crazy Rich Asians – the support from the Asian fashion community was amazing. And I thought, "How can I give something back?" So my stylist and I decided to put a spotlight on Asian creativity and we designed my looks for my press tour around that focus. It's been great, I've started to build relationships with those designers and I was just so moved by what they did for us, so I wanted to pay it back to them.
Do you have a favourite fashion moment of yours?
There have been several, I think. I loved the Valentino look I wore for the Oscars, as well as the Oscar de la Renta look I wore on the Crazy Rich Asians tour. I feel very, very lucky.
A lot of young women look up to you because you break stereotypes, and for your tenacity. How does it feel to be a role model?
On the one hand, that is such a privileged position to be in. If I can be someone, just in some way, that young women can look at and feel empowered to do whatever they want to do, that's enough for me. But I don't get everything right the first time and I make mistakes, so I'm definitely fallible.
Would you have any advice for them?
Stay curious and keep working on yourself on the inside as much as the outside. I'm glad I got the education that I did, because I don't think I would be the person or the actress that I am now otherwise. If there is something that you find that you're passionate about, you may not know what it is initially, but when you find it, then go for it if you can. Lastly, confidence takes time to build – and that's okay. It takes time to understand yourself, but you will get there in the end.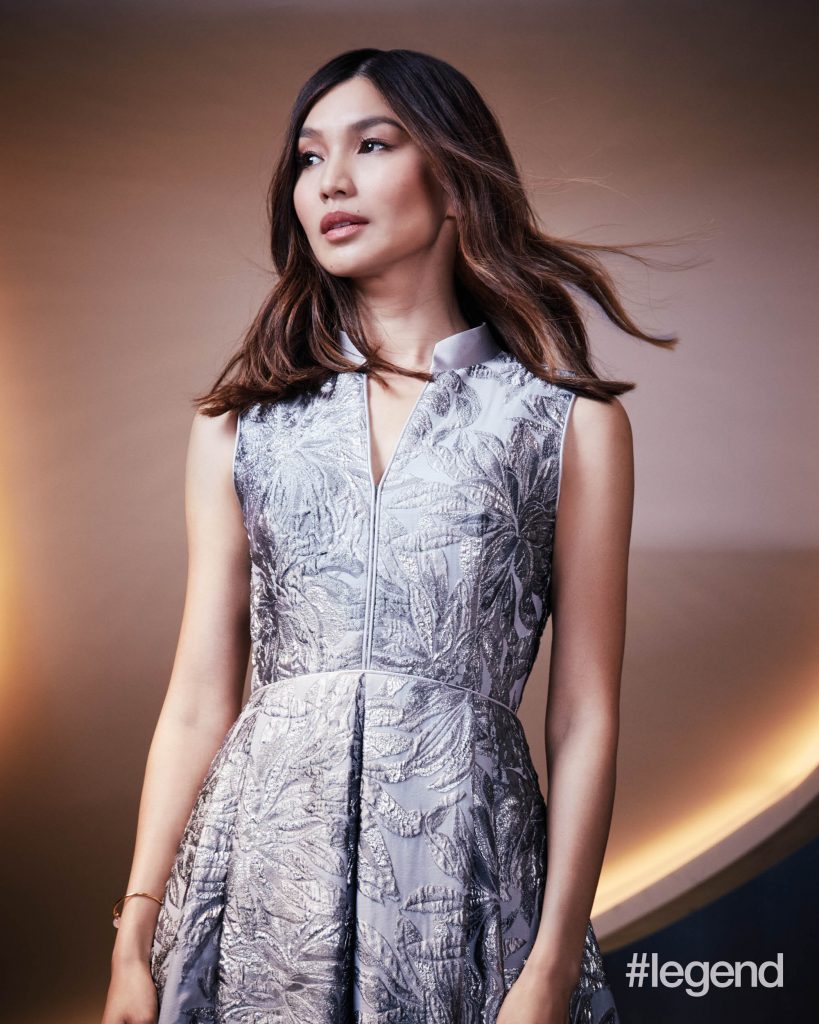 As your career has snowballed, I'm sure your life has started to pick up momentum. Do you ever miss the times when life wasn't quite as fast-paced?
I don't want to sound at all ungrateful but I suppose the main thing I miss is being able to spend time with my family and friends. But if anything it just makes me further appreciate the time I have with them now. This trip is really special to me because I get to travel with my parents while working.
Is being famous everything you thought it would be?
The weird thing is I don't feel different at all, maybe because I've been working as an actress for ten years. It's a cliché to say but I feel the same but the world around has changed quite a bit. The things that were important to me five years ago or ten years ago have remained the same.
You've had your fair share of time on the theatre stage. Would you continue doing theatre despite all of your recent success on the movie screen?
I'd love to do theatre again! Theatre was my first love and that's what I started off doing. It's been two years since I did a play so I can't wait to get back into it.
Your range is quite spectacular. You've portrayed a confidante to Queen Elizabeth to a blue skinned geneticist with superhuman strength. What kind of character was your favourite to play?
I find it really hard to choose, but if I had to choose one I really enjoyed playing Astrid and being able to to be a part of that character's emotional journey. It felt like a personal and emotional experience.
Would you say that so far, playing Astrid Leong in Crazy Rich Asians was the most relatable role you've had?
Well, I certainly can't say that I relate to her astronomical wealth or that level of privilege, but I see a bit of myself relating to how she has put herself second in her relationship and she's made a lot of quiet sacrifices for her family. I think a lot of women can relate to that, even if they can't relate to her wealth.
With the sequel of Crazy Rich Asians on the way, how would you like to see Astrid develop on screen?
I would love to see the film explore her history both with Michael and with Charlie so you see more context of their relationships. And then maybe that's going back to the Paris years – if I get to film in Paris that'd be really amazing – and then explore what happens next for all of them.
With all the talk of theater, I wanted to know if you sing?
I can hold a tune [laughs]. I did musical theatre when I was very young so I don't know if I would still have the stamina to do that. I'd be interested in musical film though!
Do you have a dream role?
Yeah, I do actually, but I can't really talk about it right now since I'm working on it.
Who's your legend?
I'd have to say, my parents. I wouldn't be able to do what I do if it wasn't for the sacrifices they made and I wouldn't be who I am if it wasn't for them.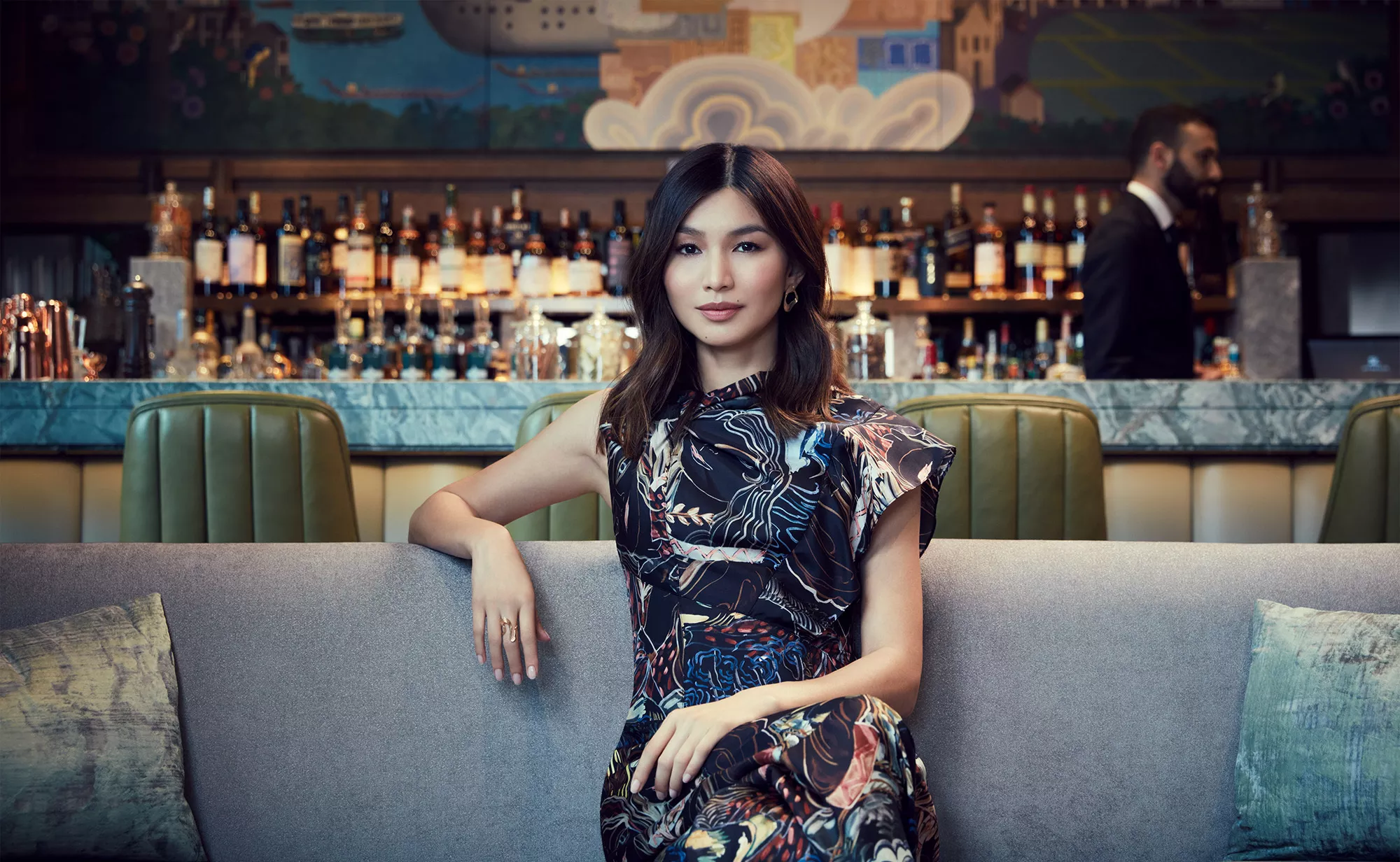 Photography / Jason Capobianco
Text and Styling / Kieran Ho
Interview / Anne Lim-Chaplain and Kieran Ho
Hair / Tai Cheung
Make-Up / Marian Woo
Location / St. Regis Hong Kong