#legend100: Hong Kong personal trainer James Wong shares his 2021 fitness goals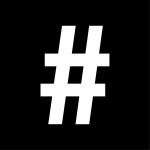 By: Kathleen Li
January 8, 2021
Model, actor, Hong Kong personal trainer and #legend100 influencer James Wong started his fitness journey in 2012, and has since become one of the most sought-after names in Hong Kong's wellness scene. For the start of 2021, we caught up with the new gym owner to share some of his top fitness tips:
What are your fitness goals for 2021?
To learn how to swim and maintain a healthy lifestyle and positive mindset, regardless of adversity.
Describe a typical week of workouts for you:
I usually train with a push/pull legs routine, but due to the gym closures, I've just been doing bodyweight training for the time being.
What is your favourite workout?
Training the posterior chain, especially with deadlifts.
Your favourite cheat meal?
Five Guys or anything greasy!
Your favourite healthy meal?
Chicken breast and broccoli with meatballs – my girlfriend and I usually make it ourselves for lunch.
Where are your fave workout spots in Hong Kong?
My favourite workout spots would be at Two Percent Fitness (the gym I co-founded with Barrett Bott).
What do you enjoy most about being a personal trainer?
Seeing the changes in my clients and their motivation to become the best versions of themselves.
If you weren't a personal trainer, what would you be?
I would most likely get into digital marketing, or maybe photography.
How do you stay motivated?
I stay motivated by meditating in the morning, where I make it an effort to appreciate everything in life and clarify my goals.
Who is your fitness inspiration?
Definitely Bruce Lee – I'm very much inspired by his philosophy.
See also: Lockdown diaries: Hong Kong fitfluencers' favourite at-home workouts
Featured Influencers