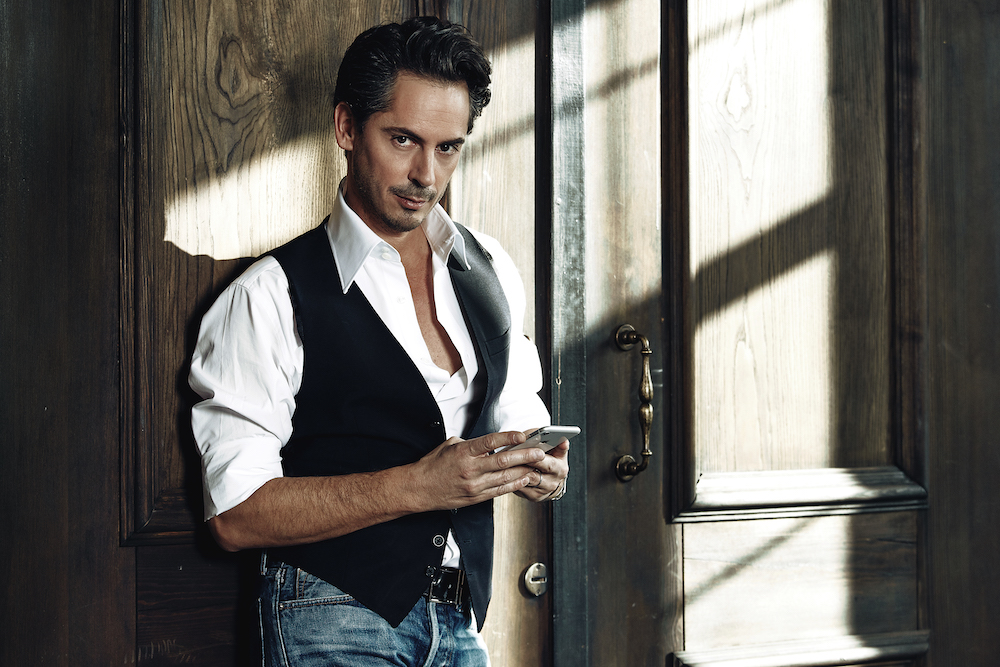 Kilian Hennessy, heir to a long line of cognac-makers, turns his nose to something extraordinary. 'By Kilian', the uber luxury fragrance launched back in 2007, has been redefining perfection by creating a huge range of fragrances as art forms. To Kilian, each fragrance must begin with a great story like a filmmaker must have a great script before production. For years, Kilian trained with the greatest noses in perfumery, including Jacques Cavallier, Thierry Wasser, Alberto Morillas and Calice Becker. He has been part of great fragrance houses such as Dior, Paco Rabanne, Alexander McQueen and Giorgio Armani. During these years, Kilian developed an extraordinary nose for fragrance and catalogued a library of thousands of exceptional raw materials.
Today, Kilian has a global presence, with over 35 fragrances including Good girl Gone Bad, Straight to Heaven and Moonlight in Heaven. All of which have been designed with uncompromising attention to detail and ultra-luxury packaging. 
We met up with this young, sophisticated and talented creator at Upper House to discover more about what it takes to make the perfect scent. At the end of our interview, I asked Kilian to pick a scent from his range that its best suited for me. Without any hesitation, he picked 'Straight to Heaven' for me. Well what I can say? I guess first impression counts and now I have a fast track ticket to go straight to heaven!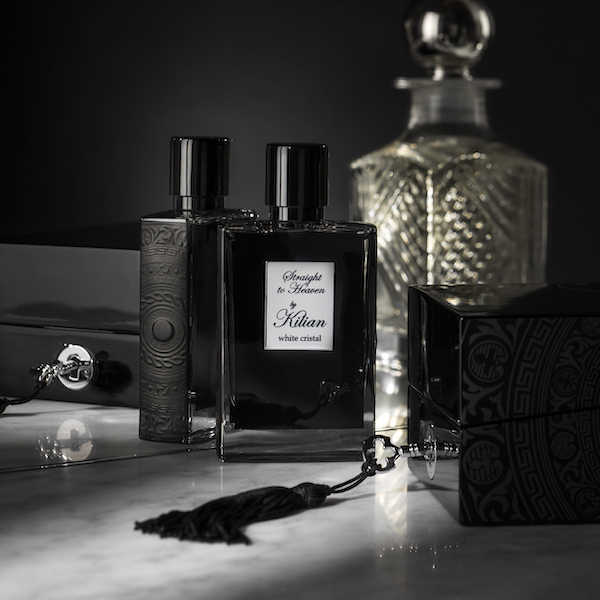 How would you describe yourself?
I'm a very passionate person. I'm very dedicated. I like things to be exactly how they're supposed to be, up to the detail. I don't like approximation. But I think the most important is the drive to create beautiful products for the customers, and that really is the core of everything I try to do. 
Before fragrances, what were you doing?
I've been doing perfumes all my life really. During my fifth year in college I wrote a thesis on "The Sematics of Smell", and in order to understand what I would be writing about I did a course. The first day, or rather, first hour I starting smelling ingredients and raw materials, I was hooked immediately.
When I think about it, I have a feeling that what I love about it is that it was creative. So that was very much something that I enjoyed. It was similarly close enough to the world of cognac and it is all about smelling. Close enough that it felt comfortable, but far enough from the world of cognac to keep the family at a distance. They knew nothing about perfume. That perfume was going to become my world, and they would have no control over it.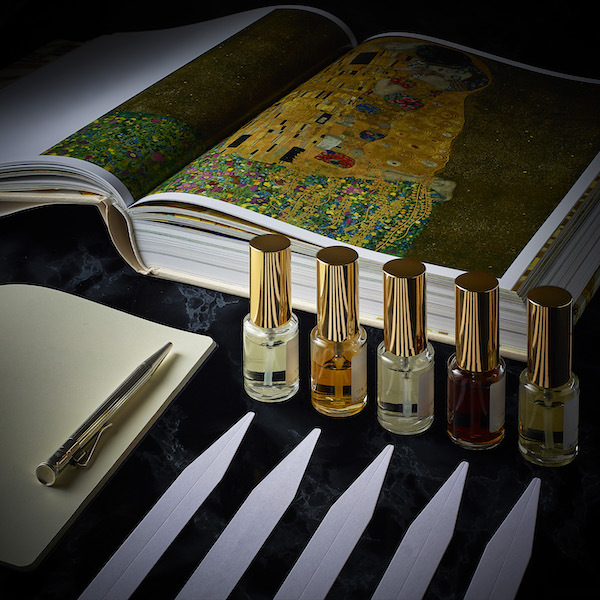 Do you think the business of cognac helped you to develop the scent of knowing?
Yes and no, frankly, because when you smell cognac, like the smell of wine, you talk about red berries, yellow fruit, moss, dark wood…you have a few words of vocabulary, they're not extended. In perfume we have three thousand nodes. So your vocabulary is tremendous you're more complex. So, not too much I would say.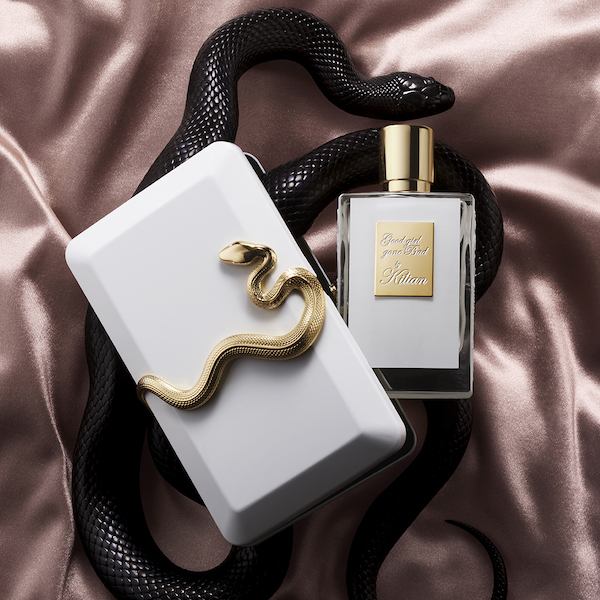 So how do you come up with a scent?
I always try to find ways of pushing the boundaries of creation because at one point you need to be able to drive your perfumer to come up with a different formula, or a different composition of your formula. You can only do that by getting everyone out of their comfort zone. Very quickly, when you write a formula you come back with things that you know work. If you force yourself to start on a completely blank page, then you come up with things that are interesting nodes. I did that with this collection and I'm actually doing that in a completely new category of scents that will be launching in two years, inspired by something different. That's really whats driving me right now; to push the boundaries of creation.
In terms of perfume au de toilette unisex, it's a fine line to draw. How do you actually say, this is the right balance for a unisex perfume?
I don't. And I'm not even interested. This perfume is called Woman in Gold. So you can say that this perfume is more feminine for a lot of people, but in the Middle East it's absolutely not. Men in the Middle East have used feminine perfumes for decades. So what interests me is to come up with a scent that expresses the emotion carried by the name and the collection that I'm trying to express. Now if in the end it's more feminine, so be it. If it is very masculine, again, so be it. I'm not going to twist a creation just to add a bit more flowers so it's more even because I'm working on a woody scent. Or if I'm working with flowers, I wouldn't add more wood to rebalance the masculinity. For me the scent itself has to be conceived on its own. Mozart used to say "I look for notes that like each other" and it's the same thing for me.
Tell us a bit about the range you'll be selling in Hong Kong. Which would you say best suits you and your lifestyle the most?
Right now we have our top sellers. I use some for different reasons. I use perfume as a wardrobe. The ones I like are not necessarily the best sellers. Straight to Heaven is a scent that I launched 11 years ago, one of my first creations – its rum and cedar. This is one of my top sellers, obviously more masculine but half of my customers are women. I use a perfume called Taste of Heaven which is lavender with leather. I'm wearing Gold Knight today featuring tobacco notes. It depends on my mood frankly or if I'm in spring summer or winter. Depends if it's a day scent or a date scent, a black tie event, or a jeans and t-shirt Sunday. 
The 'By Kilian' Eau de Parfum range is now available in Harvey Nichols, Hong Kong