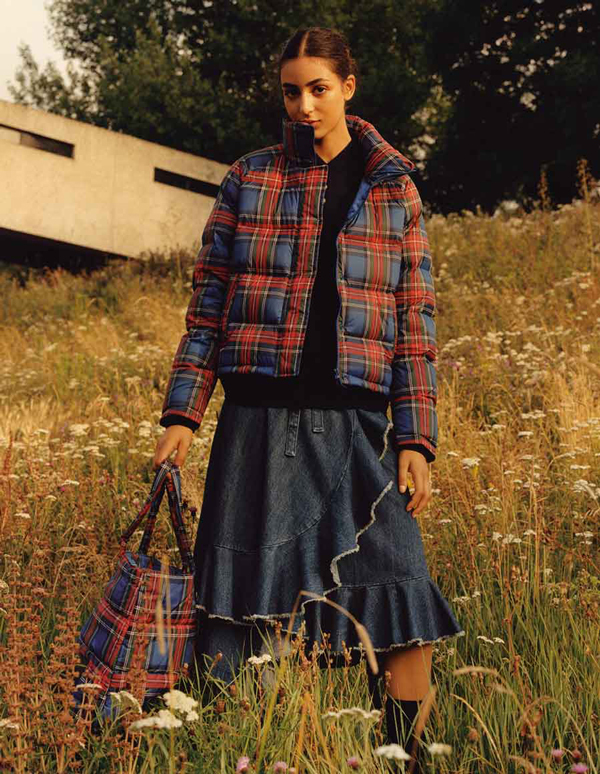 Come September, designer Jonathan Anderson – better known as JW Anderson— will debut his long-awaited collaboration with Uniqlo. The collection, inspired by Anderson's personal style, draws on British heritage, with cable knits, tartans, and Savile Row stripes dominating the looks.
A firm believer in democratising fashion, Anderson is a long-time fan of Uniqlo, and has designed this collection to transcend demographics. There's something for everyone here, and it's far different from what he's shown on the runway over the past three seasons, ie.- chainmail, feathers, fur hoodies, etc. This collection, however, relates to his personal style and is a subtle throwback to his earlier designs. According to our Fashion Editor Kieran Ho, "This collaboration with Uniqlo is representative of his work to date. From the quilting featured in one of his first collections to the signature leather patchwork he later developed at Loewe, this collection is a mini-retrospective into the journey JW Anderson has taken thus far, combined with the Japanese sensibility and versatility of Uniqlo." His favourite pick? The tartan panelled trench coat.
This collection has versatility and panache, while still maintaining a chic vibe. "Classic with a twist – is how I would describe this collection," says Kim Bui Kollar, our Fashion Director, "I love all of the Fair Isle sweaters and definitely will be pairing some of the plaid with super tailored items for a lumberjack-chic look." Kollar is confident that this collaboration is a step in the right direction for Anderson, and will help make the talented designer a household name.
The collection drops in stores on September 21, and we're already planning ways to style these looks with the new Converse x JW Anderson collection…