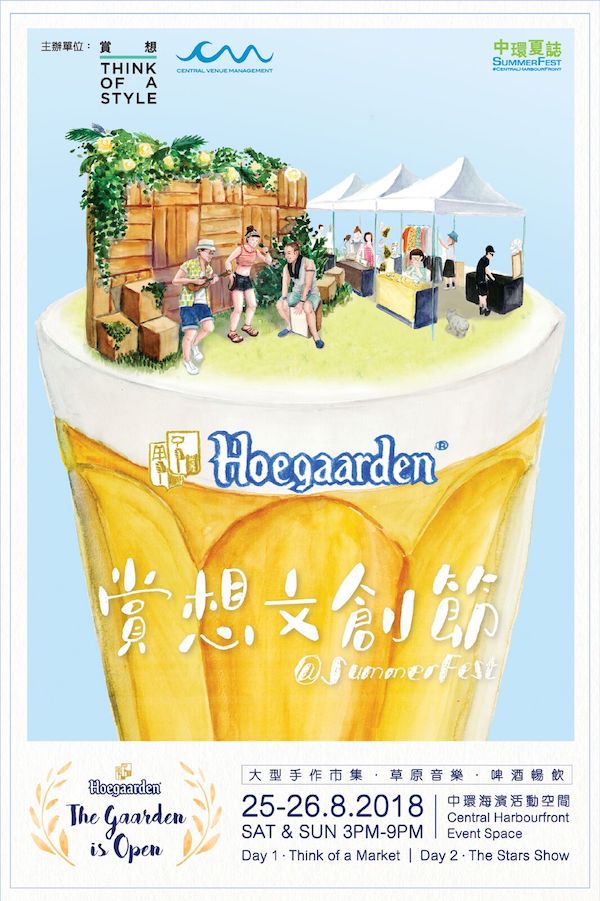 For the third year in a row, Belgian beer brand Hoegaarden is holding a summer festival in Hong Kong. This year they will be partnering with local handicraft platform Think of a Style and Central Venue Management to bring a unique twist on the celebration, called Think of a Market @SummerFest.
The festival will be held on August 25th and 26th and will be comprised of a market with over 300 handcrafters from Hong Kong, Taiwan and Japan, unique DIY workshops, live music, and of course, beer.
Check out Hong Kong's best summer happy hours
Unique Hoegaarden beers and cocktails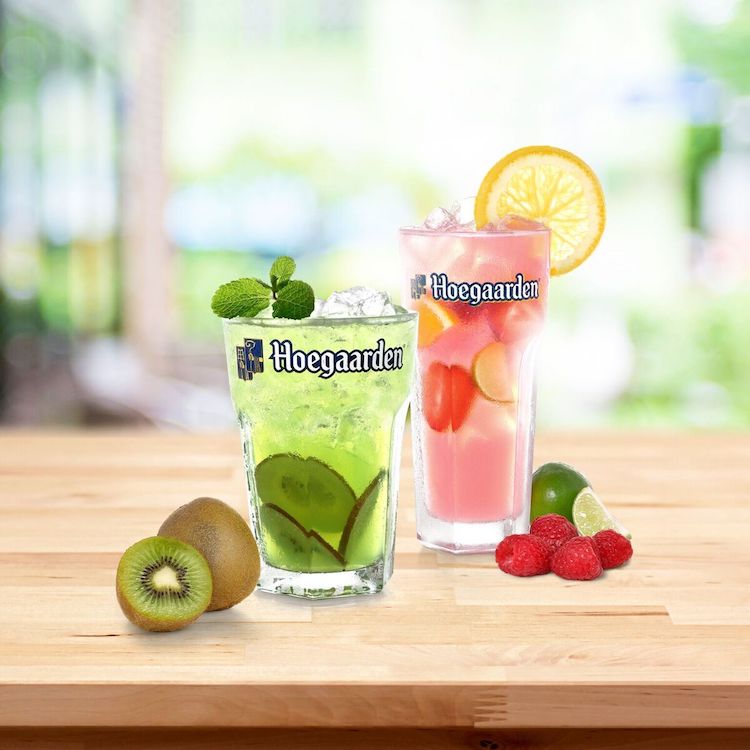 As you may have guessed, there will be a selection of Hoegaarden's popular White and Rosée beers (HK$60 / 500ml). But more interestingly, there will be two unique cocktails created just for the event. The first, The 'Greeny Garden' is a refreshing mix of Hoegaarden White, fresh kiwi juice and peppermint liquor. The second, the 'Rosée Punch' is a mixture of Hoegaarden Rosée, apple juice, lemon-lime soda and assorted fruits. Both cocktails will cost HK$70/glass.
Hoegaarden Sorbet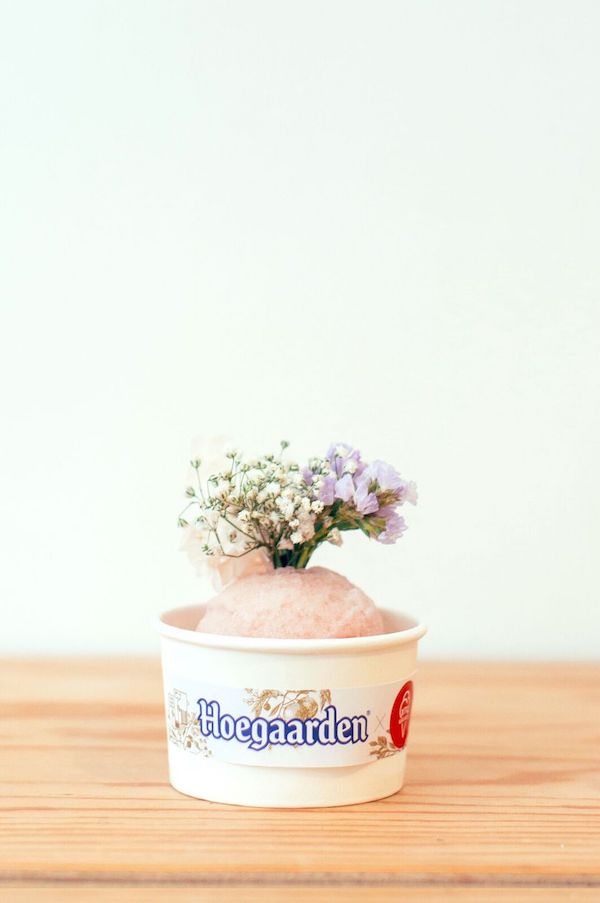 If you've ever wanted to try beer ice cream, now you have the chance. Partnering with local ice creamery XTC, Hoegaarden has created the 'Hoegaarden Rosée Sorbet', which is a combination of Rosée beer, raspberries, and low fat Italian sorbet. There's a Facebook competition to get a free cup, for the first 500 participants each day, so be sure to come early.
The Butcher's Club Burgers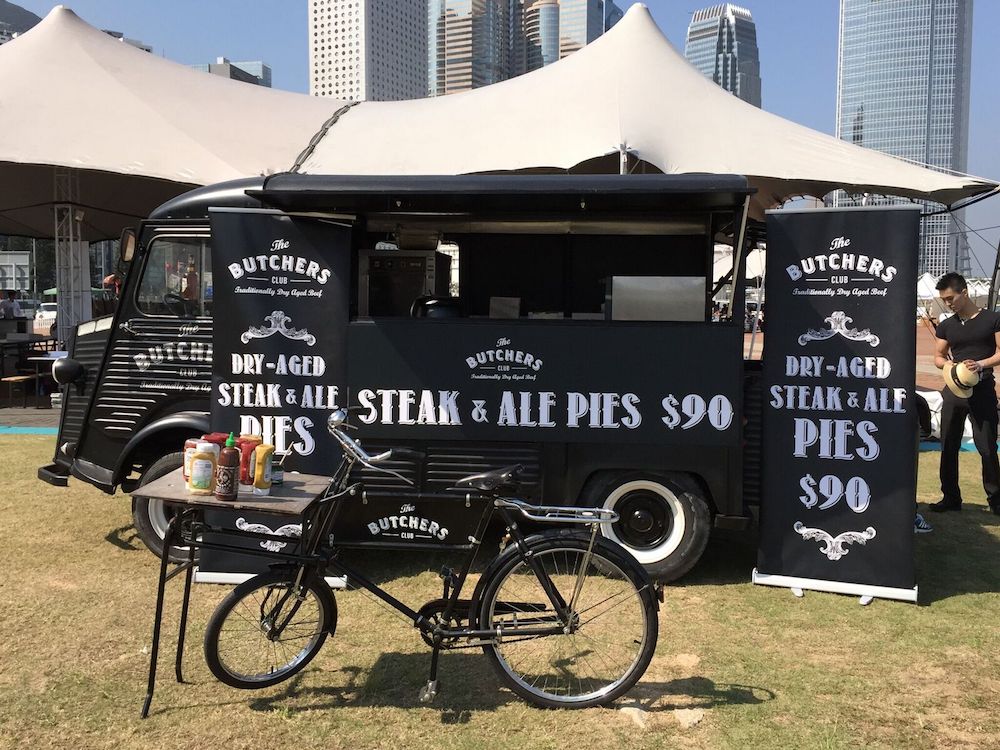 The Butchers Club will be serving their dry-aged burgers out of their food truck. Items include sliders, the "Steak-on-Steak" (Chargrilled Australian Black Angus Rib), and Frozen Bananas.
Check out our vegetarian burger taste test at The Butcher's Club
Music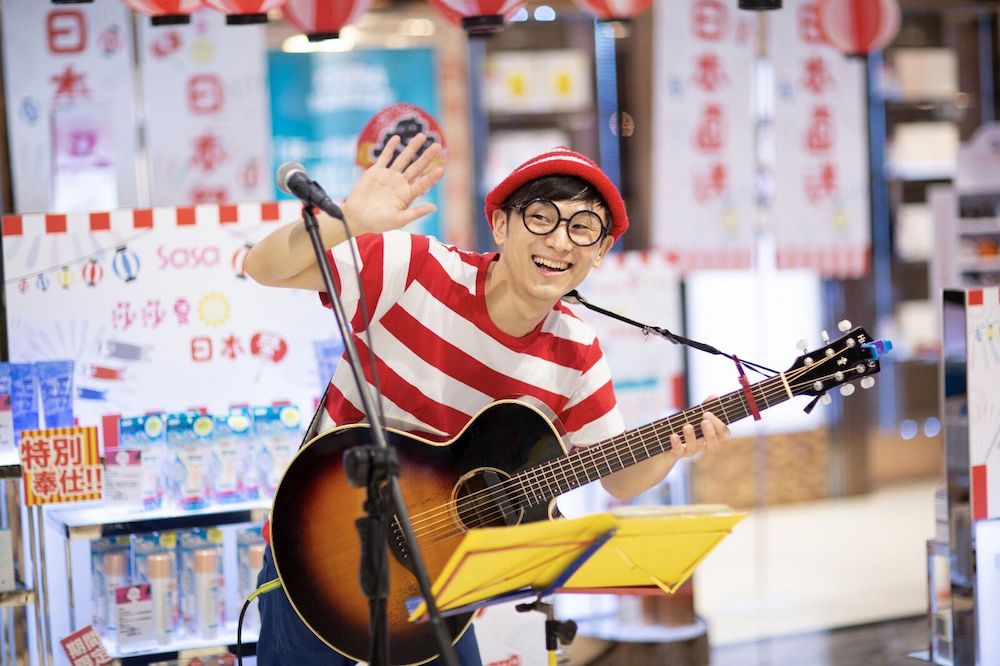 Visitors will also be able to enjoy music from the musicians like Mr. Wally, Judas Law, Sin Yuen and Winka Chan.
Date: August 25th -26th 2018
Opening Hours: 3 pm to 9 pm
Where: Central Harbourfront Zone C & D
Website: thegaardenisopen.hk