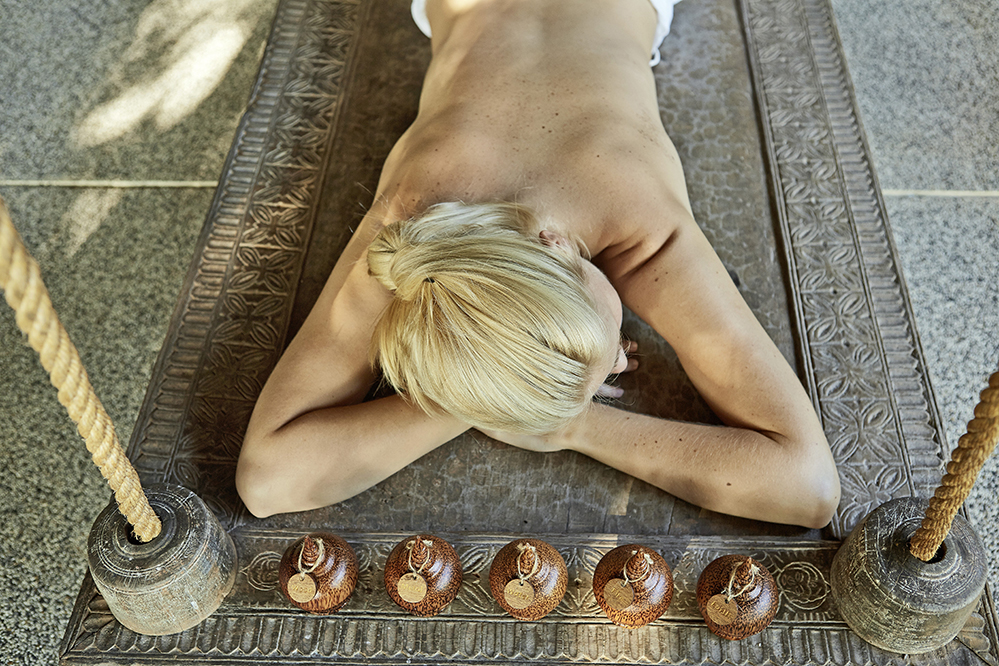 With the holiday season behind us, it's time to actually keep those New Year's Resolutions. Luxurious wellness resorts are just the thing to help you maintain a healthy lifestyle all year long. Offering detoxes of the mind and the spirit, a week away at one of these five breathtaking escapes is all you need for 12 more months of inspiration.
The LifeCo Phuket, Thailand
Align your mind, body and spirit at this breathtaking paradise. Surrounded by lush mountains and the picturesque Andaman Sea, it's an ideal place for resetting your body and life at the start of a new year.
The first international outpost of the Turkish institution, The LifeCo are specialists in improving well-being without compromising lifestyle. Their modern approach to health is an antidote to today's fast passed world, and they have tailored options to suit a variety of needs including weight loss, detox and surgery support. The New Year Rejuvenation Programme is a perfect option for those looking to continue their resolutions throughout 2017.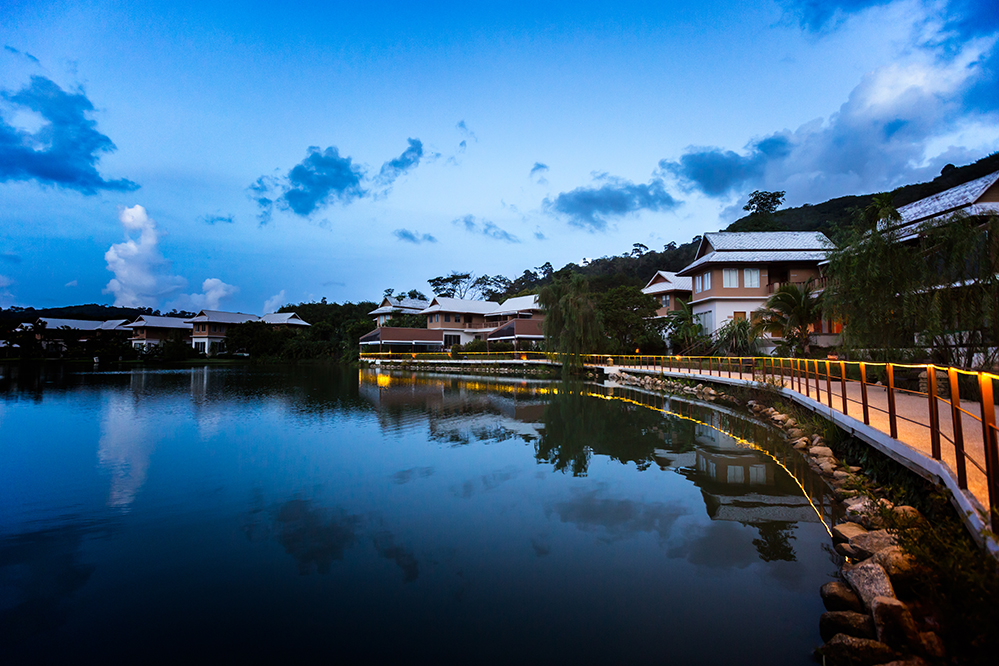 Chiva-Som International Health Resort, Thailand
Hidden on a tranquil beach far south of bustling Bangkok, this award winning resort has been a favourite hideaway for over two decades.
Known as the 'Haven of Life', tranquility is at the heart of treatments here, whether you're enjoying an expertly led yoga class, wandering through the tropical gardens, or enjoying organic, detoxifying meals. Ancient Eastern therapies are combined with modern Western techniques to provide the most effective, customised healing. Over 150 treatments are available to enhance both spiritual and physical health. Recently renovated by famed architect Ed Tuttle, the resort also boasts modern amenities like wifi, satellite TV and air conditioners, for those who are looking to escape without completely disconnecting.
Book with The Luxe Nomad here.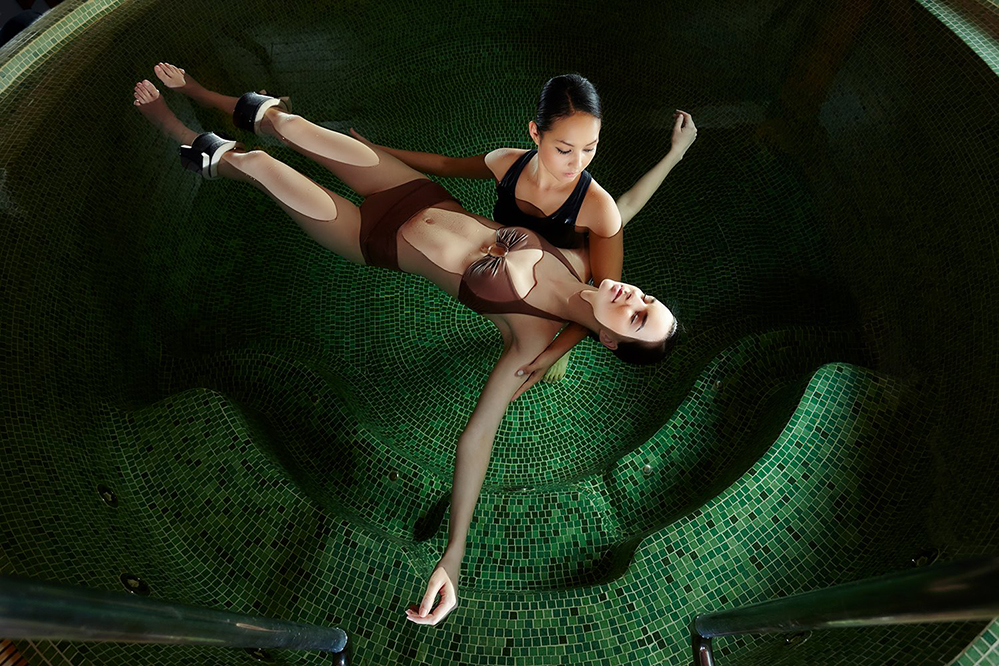 Fivelements, Bali
Reconnect with nature at Bali's most awarded eco-spa resort. Located alongside the Ayung River, this environmentally-conscious wellness centre embraces the island's ancient traditions, creating a harmony between human spirit and environment.
Retreats here incorporate Balinese-inspired therapies and ancient teachings to create a truly spiritual experience. Traditional healers work to restore the physical and spiritual balance through a combination of rituals- such as energy healing and chakra balancing- and 'living foods', expertly prepared raw food dishes that provide unparalleled nourishment. To make the retreat even more relaxing, painlessly book your stay through The LuxeNomad, Asia's leading villa and hotel booking portal, and get ready to lavish yourself and your soul in this serene Indonesian escape.
Book with The Luxe Nomad here.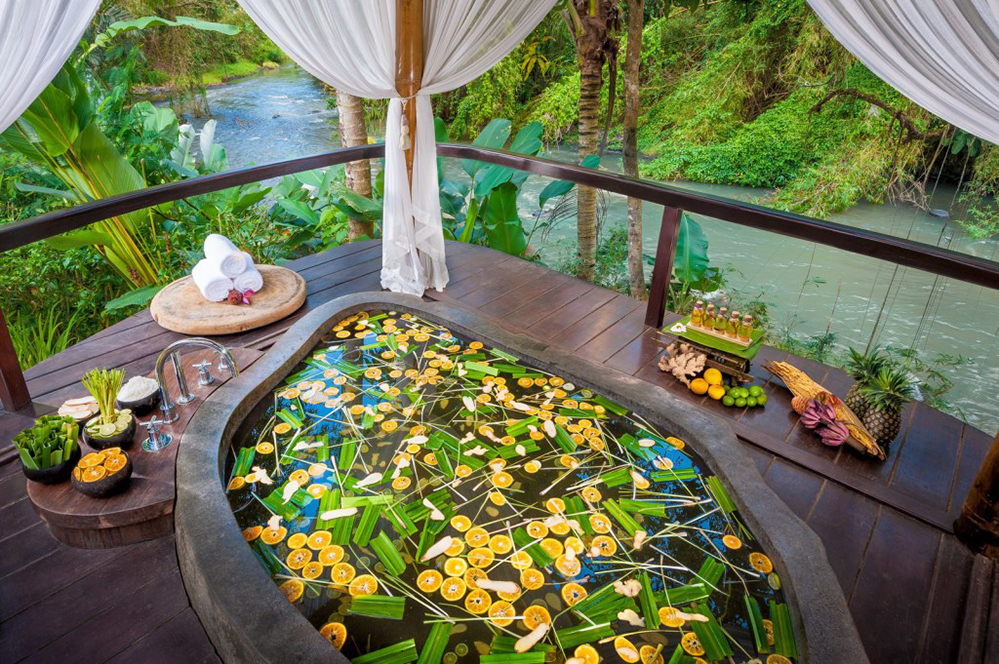 Aman Amanbagh, India
Transform yourself during an Ayurvedic Immersion at this surreally beautiful, Mughal-inspired sanctuary, nestled in the rugged landscape of India's Aravalli Hills.
Drawing on 5,000 years of preventative medicine, each wellness escape is lead by an in-house Ayurvedic physician who will assess your dosha and create a plan especially for your body. Days here are filled with Ayurvedic treatments, dosha-tailored meals, meditation and cultural exploration. A fairytale location, Amanbagh is a crossroads between Old World India and New World style, boasting modern touches like swimming pools and luxurious apartments alongside classic domed cupolas and regal shaded courtyards. Whether you're doing a sunrise yoga meditation amongst the haunting ruins of Bhangarh, or enjoying a scrub at the lavish spa this oasis will restore you and inspire you to continue your wellness journey throughout the year.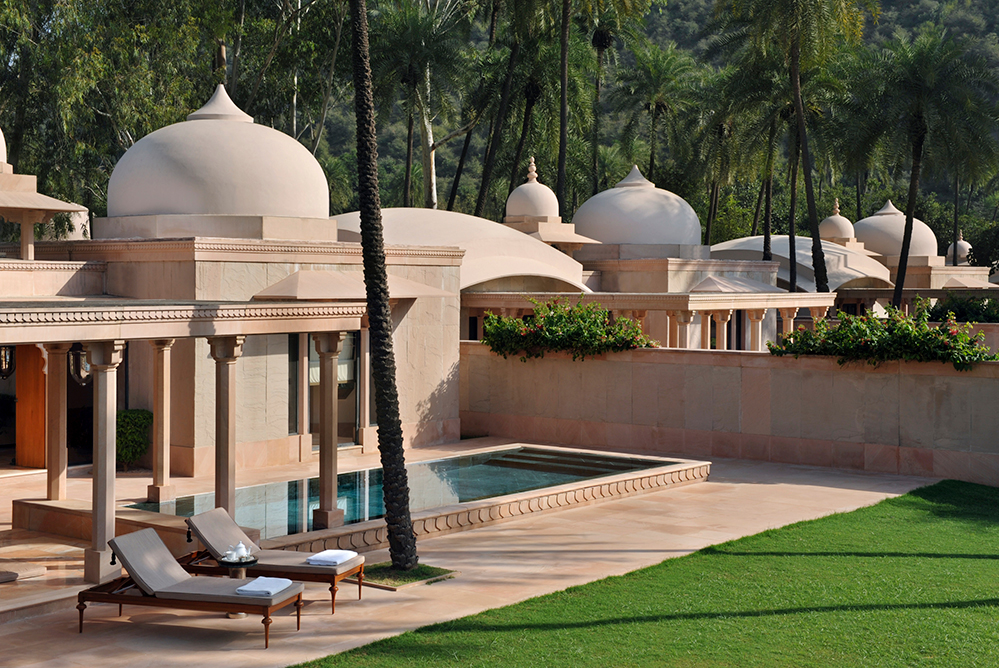 Kamalaya Koh Samui, Thailand
Centered around an old monk's cave, once used for meditation and sanctuary, this rainforest sanctuary is a serene oasis, perfect for a mindful retreat.
Those looking to relax, recharge, balance or detox can work with the team of naturopaths to create a unique and healing programme. The daily schedule here is intentionally flexible, allowing guests to create their own experience. Bringing together diverse traditions of healing and spirituality, Kamalaya offers over 70 holistic treatments, including homeopathy, Ayurvedic therapies, and traditional Chinese medicine to nurture body and soul. Guests can indulge freely in all the resort has to offer, including cooking classes, personal training, or simply a private stroll down the secluded beach.
Book with The Luxe Nomad here.