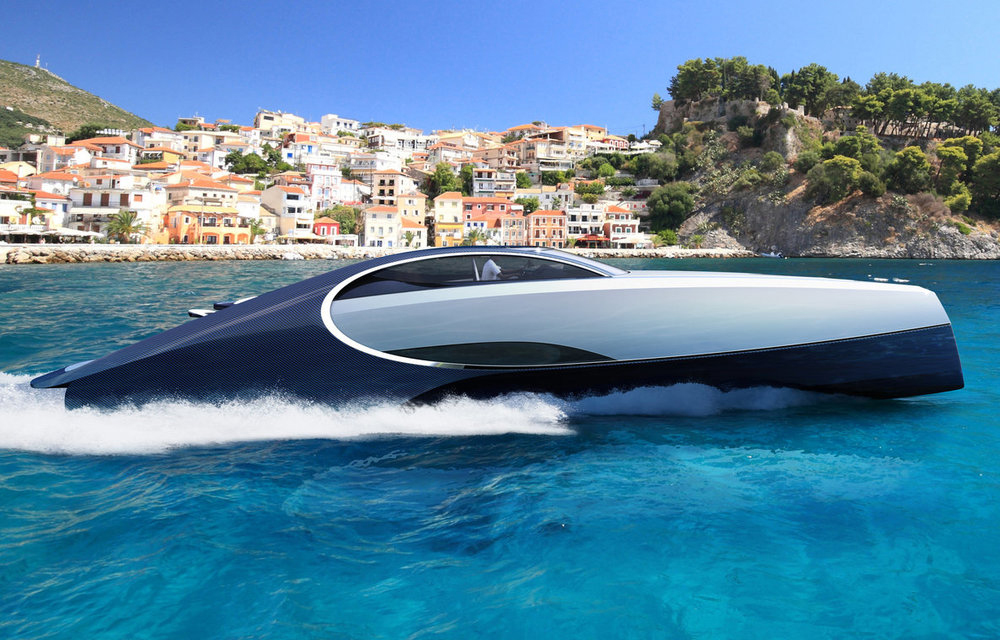 ​
Bugatti is offering discerning individuals an opportunity to experience the brand's unparalleled luxury on water with the Niniette 66. The design is heavily influenced by the US$2.2 million supercar, the Chiron, introduced last year as a replacement for the highly acclaimed, but profitless, Veyron.
The extravagant speedboat has a titanium and carbon fibre hull, coated in the brand's signature blue. Models range from 50 to 80 feet and feature over-the-top amenities like a blue morta oak-wood deck, heated jacuzzi, Champagne bar, and gas-fire pit— perfect for chilly evenings in the French Riviera.
Only 66 models will be made, and they are expected to launch March 2018, with prices starting from US$4 million. See more photos here.