Steve Rockowitz travels to Shanghai to meet Panerai CEO Jean-Marc Pontroué and discuss the iconic Italian watchmaker
In April 2018, Jean-Marc Pontroué was appointed CEO of the Florentine watchmaker Panerai. His journey to that position, however, began in 1995, when he first worked as a sales director at Givenchy. There, he was able to reinforce the existing sales network and shape a product strategy that kept market needs and demands in mind.
In 2000, Pontroué went to Montblanc, under the Richemont Group, serving as its product strategy and development executive vice-president. His work on the brand's portfolio and positioning was able to prepare them for the launch of a wide range of ultra-luxury goods on the market. When Pontroué began at Roger Dubuis (also under Richemont) in 2011, he became the CEO after only a year. After six years at the Geneva maison and having been with the Richemont Group for nearly 20 years, he was named CEO of Panerai, taking over the helm after the retirement of industry veteran Angelo Bonati.
After his appointment, Pontroué said, "I won't change the way Panerai produces its watches; I'll change the way our customers live experiences through Panerai watches." He was first drawn to the brand for its motto – Laboratorio di Idee – and, as part of his role, wants to further the innovation for which Panerai is known.
In short order, Pontroué's work with Panerai has been described as "invigorating" – with the brand participating in SIHH in 2019; hiring its first-ever creative director, Alvaro Maggini; and unveiling new additions to its Luminor collection in January 2019. Panerai also hosted a launch event, "Survival Instruments for Modern Heroes", in Shanghai in May.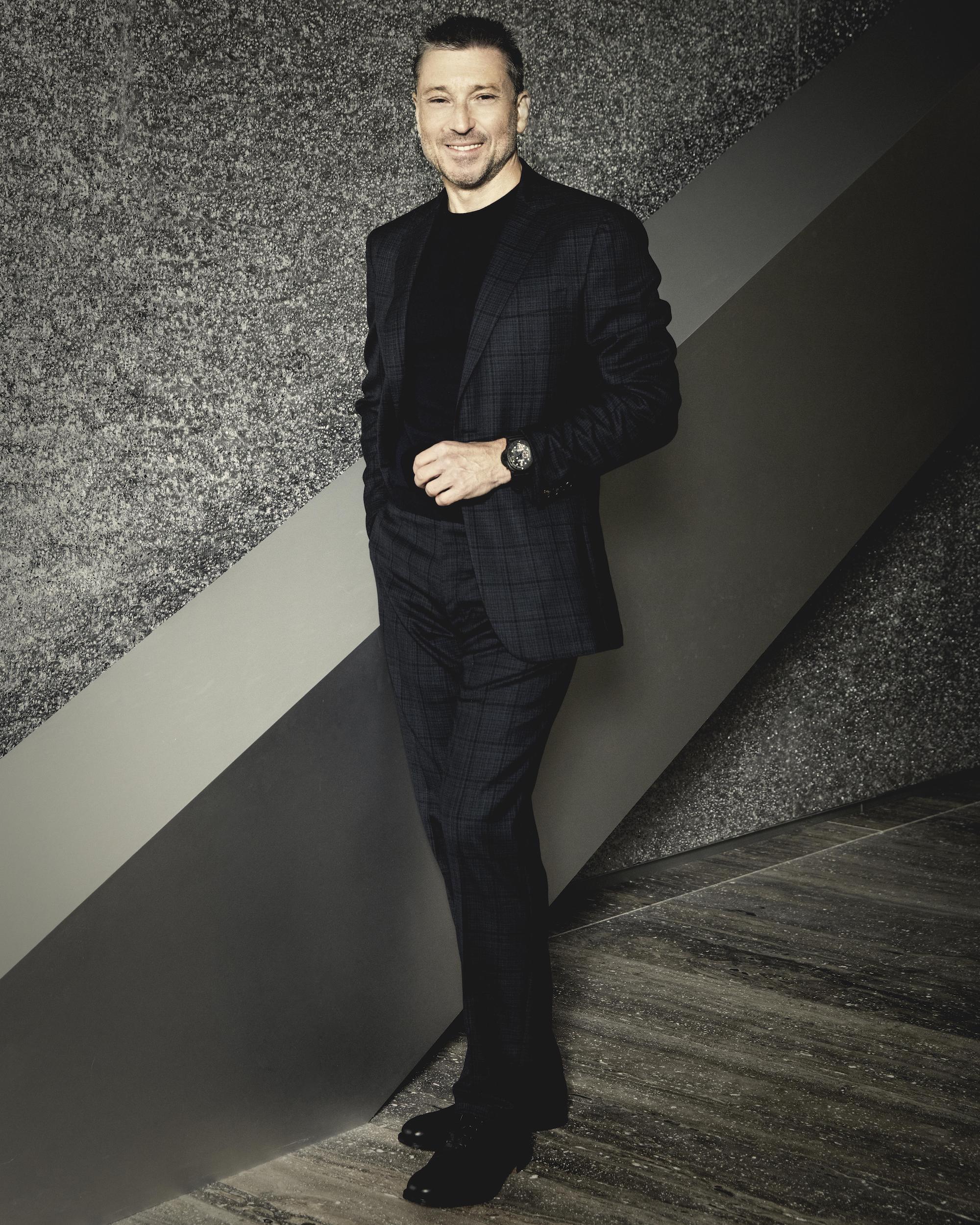 How would you describe the Panerai brand in one word?
Oh my God, one word… I'm very frustrated to only have one word! [laughs] Boldness is the first word that comes to mind, because it's a brand that is not afraid.
How would you describe someone who lives the Panerai lifestyle?
You. Active, charming, living in Hong Kong. And people who are hedonists; they aren't mainstream, you know? If you want to be mainstream, you don't wear Panerai. So, you have a certain level of curiosity. You know, when you want to know the chef or the cuisine – not just the dining room, but when you want to see what's behind the curtain? It's the same with people who wear Panerai – they want to see beyond the mainstream world, what's behind the scenes.
What do you think is the key to creating a product that's as attractive to a 20-year-old as it is to a 60-year-old?
It's the content of the storytelling, of the values, of the emotions that you are able to convey. Look at the movie market, which is very much injected with emotions – you can be 60 years old or 20 years old, but you cry the same way. It depends on your sensitivity, but I don't think it's a question of age.
So does it appeal to everybody? I don't know, but we are trying to create an impact with what we say – and as we say in our Laboratorio di Idee, not everybody has that. When we say "Survival Instruments for Modern Heroes", it's not about time precision – though we could have done that. I believe that when you are sharper, the more intriguing you are and the more attention it creates. And I want to do more with that. With Panerai, if we have an opportunity to express something, we should use it for good. We aren't here to simply sell watches or give the time. There are many others there that are doing that much better than us. We are here to express this – it's boldness, it's brave and it's daring.
I believe with this type of approach you have a better chance – I don't want to say that you would surely be successful, because with all the different brands, different men and women, it's unknown – but at least you have a chance to be perceived as something interesting. Look at the visuals; it could be a movie. This is no longer the normal watch world of our grandfathers, looking at a picture of a watch of three sizes, then waiting 100 years for the next three sizes. I think that Panerai has a role to play in the new chapter, which watchmaking hasn't seen in 100 years. And that's lifestyle, enjoying life, pleasure – you know, here's something that is a pleasure in life.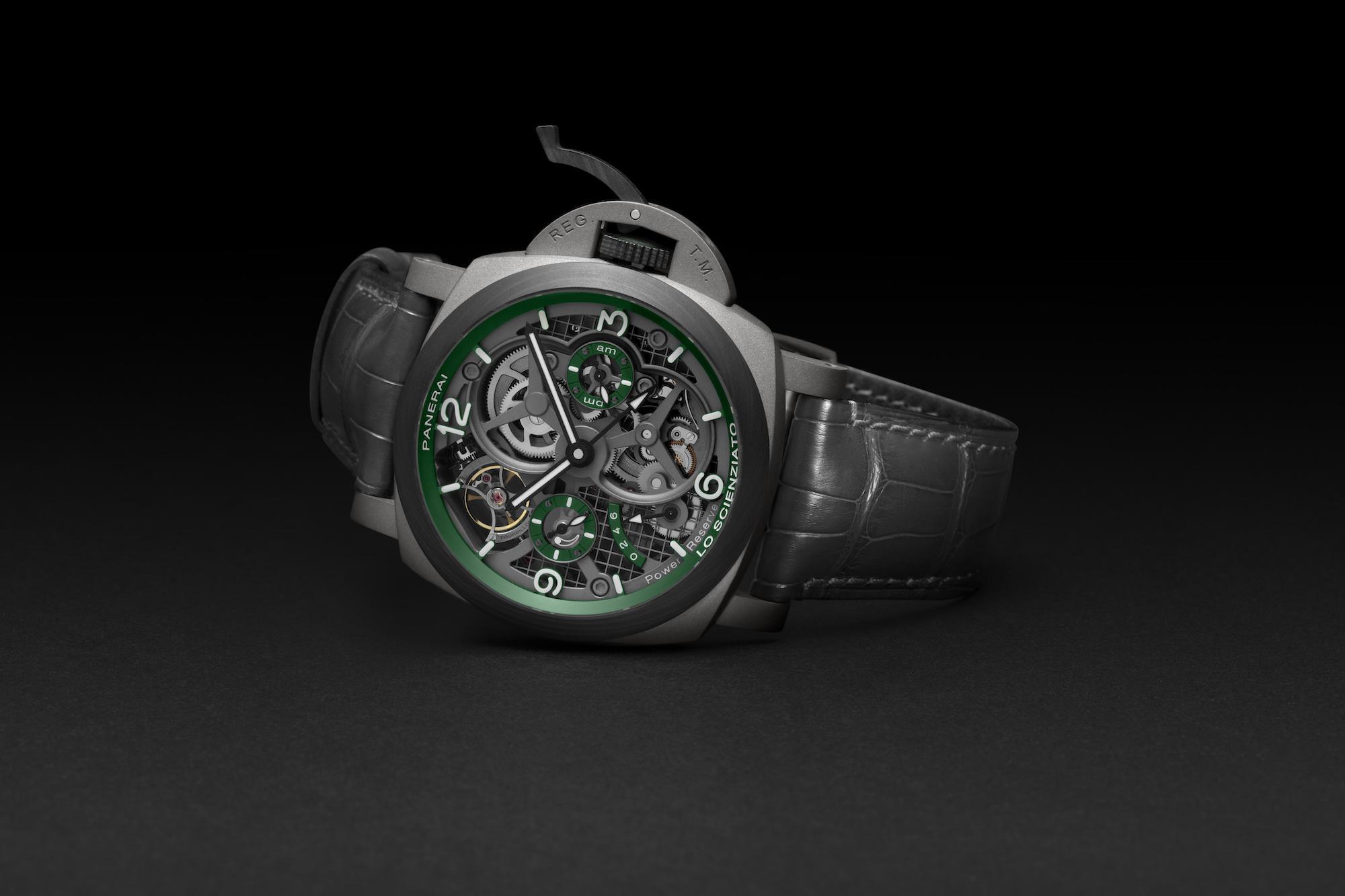 We're in an age where you no longer need to rely solely on a watch because of mobile phones, so why do you think that people are still buying them?
You don't need a watch, as I say very often. Panerai is an accessory that says a lot about you. Even if I don't talk to you when I'm seated on a plane, this can say more about you than your passport. I think a watch is like your car or your house – it carries your attributes. Even if I don't know you at all, it can still describe part of your character. The accessories you have, the shoes you wear, the clothes you wear – the watch is the only accessory a man wears that can tell you more about his personality than anything else that he is wearing.
If someone was buying a Panerai watch for the first time, which one would you recommend they get?
Probably the Luminor 312. Why? Because you have all the essence of Panerai – a slice of Italian-ness on your wrist. By the way, it's what we say in our trade marketing: "The essence of Panerai? The essence of Panerai, no?" We say that in Italian. We disagree that it was supposed to be a decorative element. It was supposed to be something that was telling you the time, when you were diving and you wanted to know how much time you had left with your amount of oxygen before going up. So you have all the ingredients – an accessory and a survival tool for you. So the 312 would be my recommendation if you're unsure of what to get from Panerai.
What's the biggest challenge you've seen in the watchmaking industry?
I don't see any challenges. And I'm very sorry to tell you that, because the question would be how many more opportunities we can catch compared to the others. I believe you have a lot of industries where they say they have a lot of challenges – like [in mobile phones] the price is falling, but with the trade war between the US and China, they can't get the customers to come for them, so there are new 5G operations. That is a big challenge. But as a watchmaker, what are the big problems? The wealth in the world is growing every day and the appetite for luxury symbols has never been higher – as long as you are able to capture a certain level of nationalities and there is a clear state of communication. We have a better chance. So, I believe that we are a very protected industry, comparatively. When you see cars, they have a lot of challenges.
But we are a very protected industry. Which doesn't mean we have no problems. We do still have distribution to work on. We have to continue to build a certain network of gracious trade partners who are protecting the brand, and work on how to get a new generation to come to Panerai. But it's part of the business. Like when they tell you to write down your hobbies, you don't think about it, it's part of your nature, Part of your blood. Like sports: I used to run, you don't question it. I used to drive, you don't question it, it's how you would drive today.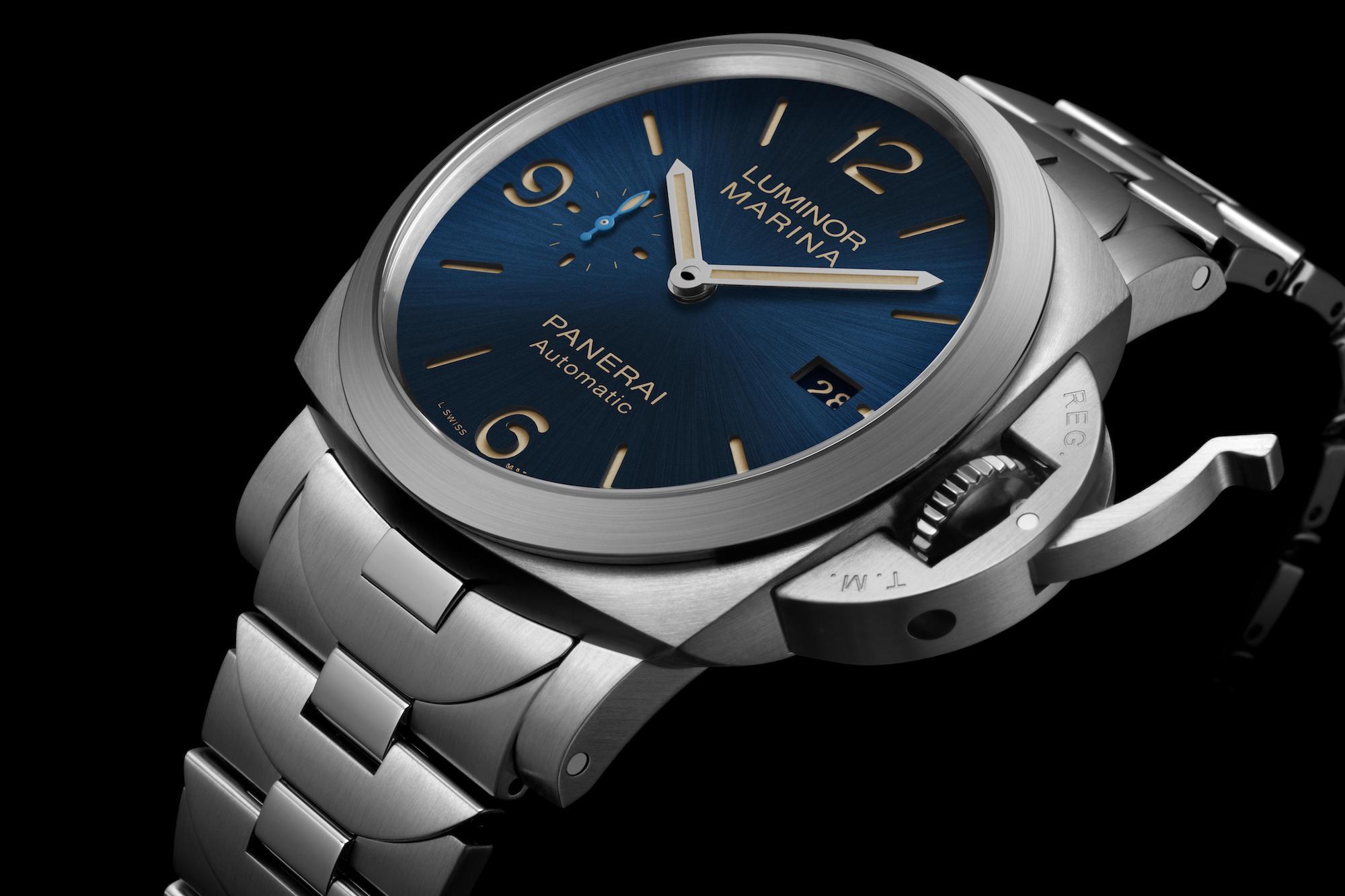 So, when you first came into Panerai, what were your first thoughts on the Panerai culture?
The beauty of Panerai culture is that it is a mix of Italian-ness, of Swiss. Here you have the beauty of a multicultural world. You don't care about being Italian, Swiss, French or American. You just want the best. This brand is an accumulation of many ideas about how to get the best product. I often say it's better to make Italians creative than Swiss producing. The reverse won't work [laughs]. So, the beauty of this brand is that you have the best of both worlds. The mission that we have at Headquarters is make sure that everyone gets the best. For that you need to be creative. We have a new Creative Director in our company for the past three months. Without him, we can't do it.
Have you seen the brand change over the last year?
You know, when you are faced with your brand everyday, you don't realise how they change. If I quit the brand for one year and I come back, then I'll say, "Oh my God! They have changed!" Today I don't see it changing. Sometimes, it happens to me when I see the presentation of the last year. When I see the presentation, I say, "What did I say last year? Oh my God, we've done so much in the meantime". But of course, there are some things that didn't exist before like the Submersible series. But we are most influenced by what is happening in fashion. That's why when I am asked about trends in the watch industry, I don't know or I don't care. I am more influenced by what's happening in the car industry or the fashion industry in Milano than what is happening in the rest of the watch industry.

What are your expectations for Hong Kong and Panerai in the next year?
Well, Hong Kong contains the people who supported the brand from the first day and the actual team, plus the travellers. Even though we believe that London or Paris or New York are the biggest cities of the world, in reality there a greater number of people in Hong Kong that are travelling and shopping. When you to Paris or New York, you go to museums, you go for entertainment, restaurants, musicals, whatever. In Hong Kong, the number one priority for people who are coming here is shopping. We have the sixth opening here and will be having a seventh or eighth in the future.
This is a relatively small city in terms of shopping area, but with the airport, we will be opening another store here. So, with five downtown and another one at the airport, it's the biggest city in the world in terms of the number of stores that we have. I still believe that the city is a magnet in the entire region. We see our statistics everyday and we see people who are buying from our stores. Of course, there are a lot of Mainland Chinese but you have a lot of other nationalities: Americans, Europeans, from other parts of Asia. You see many different nationalities in Hong Kong. Even at the airport.
So my last question for you is, who is your legend?
Who is my legend? I think this is the first time, in all the interviews I've ever had, that I'm being asked this question. Nelson Mandela. If you go to the Apartheid Museum in Soweto, you can see the life of the people who lived during the apartheid. To have survived a very hostile environment, I have a lot of respect for those people because I'm not sure if I would have been able to do the same. How you can survive by sticking to your original belief despite all that you have experienced in your life. I never had a chance to meet with him but I am sure he is a very impressive person. Without speaking by the way. I had the chance one day in my life to see the Pope in Paris. There were hundreds of thousands of people. Back then he wasn't speaking. There are some figures in the world, political or religious, who are celebrities who have the capacity to have to radiate personality. Nelson Mandela had the same capacity: to be impressive without saying anything.

Story by Steve Rockowitz
Text/ Zeerak Khurram