Best of both worlds
September 24, 2019
Gordon Lam heads to Seoul to explore the latest elevated shoe-sneaker hybrid from Tod's craftsmanship
In rewriting the rules of what a shoe can be, Tod's has created No_Code, an innovative workshop dedicated to experimentation and those who are part of this unique collective. Those are exactly my kind of rules – and probably a good reason why Tod's invited me to this memorable event.
Travelling with Tod's is always like a trip with my family. So I was overjoyed to head to Korea to check out the latest No_Code Shoeker 03. It's the third incarnation of the brand's modern technological design, which combines shoes and sneakers together for some proper all-occasions footwear – and this one is by renowned Korean designer Yong-Bae Seok, so the launch event couldn't have been in a better place than in his hometown of Seoul.
It was such a joy catching up with all of my beloved Tod's family, who came all the way from Milan to join in the celebration. The Asia-Pacific team and all the regional press who flew in from Hong Kong, China, Singapore, Taiwan and Japan gathered and stayed at The Shilla Seoul for the worldwide launch – and the three-day excursion was filled with great food, great company, great fun and a great host.
On the day of the launch, we were invited to the cocktail launch party, held at the amazing architectural structure built by Zaha Hadid called Dongdaemun Design Plaza, which is a distinctively neofuturistic design characterised by the "powerful, curving forms of elongated structures". For all the press who attended the launch, it definitely made for the perfect backdrop for all our Instagram moments wearing our own Tod's No_Code Shoekers. We just couldn't seem get enough of it – happy-snapping away in our own little worlds.
Once inside the venue, we were greeted by our host – the Tod's team from Milan, as well as designer Yong-Bae Seok and project director Michele Lupi. The venue was designed as if you literally had walked into the Matrix, all decked out in LED screens with messages, codes and patterns giving us an ultra-modern, futuristic environment to complement the latest No_Code designs.
The Tod's No_Code Shoeker range is a hybrid project merging a shoe and a sneaker – fusing innovation, technology and Italian craftsmanship together for a project that's unlike anything that Tod's has ever done in its history. It's all thanks to the brilliant collaboration with Seok, who was originally trained in the automotive world but turned his hand to fashion and industrial design. Through this collaboration, Seok has created a range of Shoeker creations that have drawn a new generation of Tod's enthusiasts and young fans to the brand.
The star-studded launch brought together a slew of Korean celebrities including Lee Dong-wook, Ju Ji-hoon, Jung Yun-ho, Jisoo and Jung Eun-chae, as well as Taiwanese actor Jasper Liu, Japanese actor Ryohei Otani and Chinese singer Ayunga. The evening wrapped up with a beautiful exclusive dinner hosted by Tod's Group CEO Umberto Macchi di Cellere, along with the Asia-Pacific press team and celebrities, in the beautiful Emerald Hall at The Shilla Seoul.
So is the Shoeker a shoe? Is it a sneaker? It's both – and a perfect pair to seamlessly switch from day to night without skipping a beat.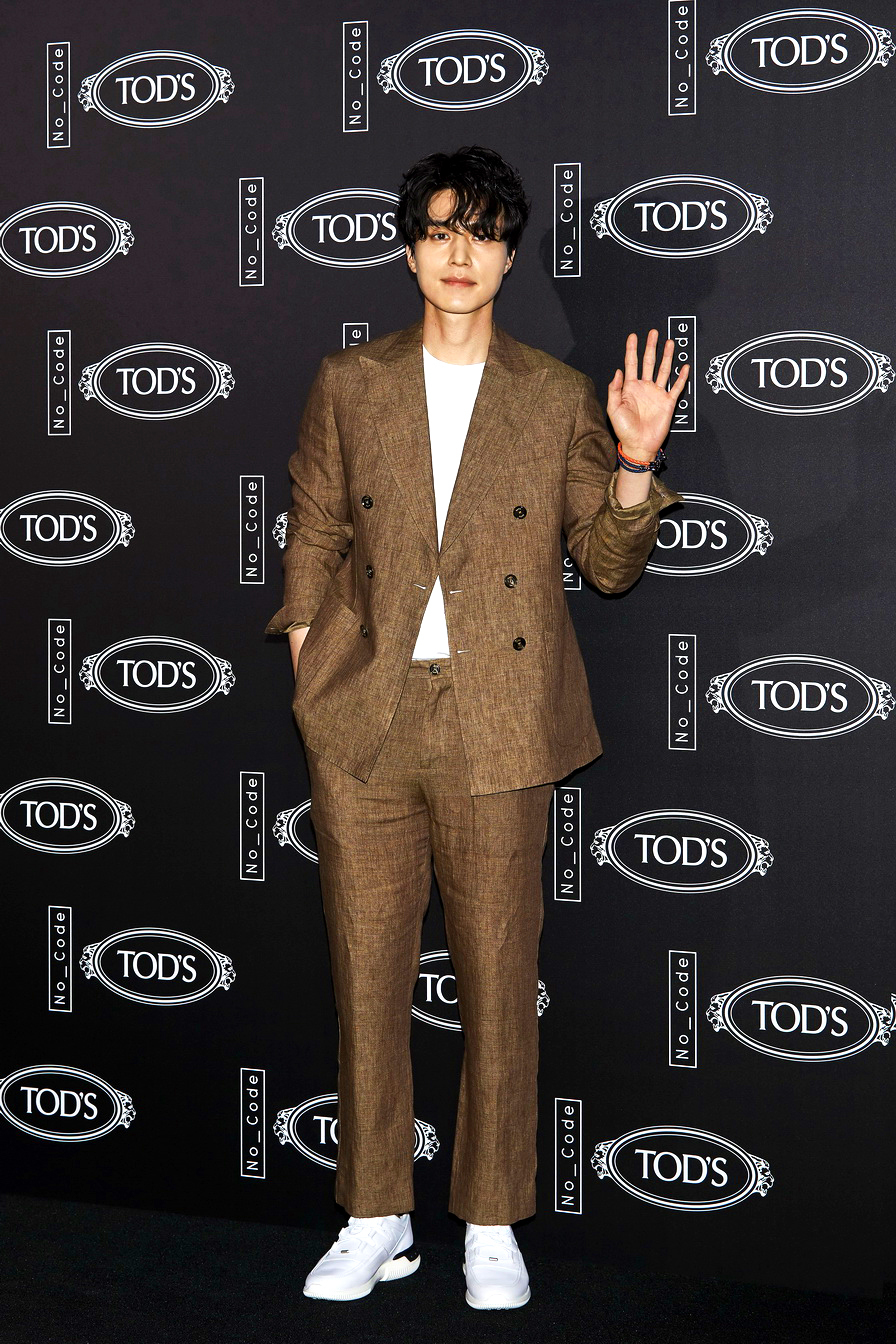 Story by Gordon Lam