New restaurant: Chef Sung Anh opens two Michelin star Mosu Seoul in Hong Kong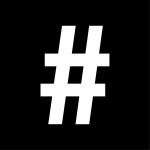 By: Stephenie Gee
August 2, 2022
Redefining Hong Kong's dining scene with the new sister outlet of two-Michelin-starred Mosu Seoul, chef-founder Sung Ahn talks to Stephenie Gee about what keeps him going and why simple isn't really that simple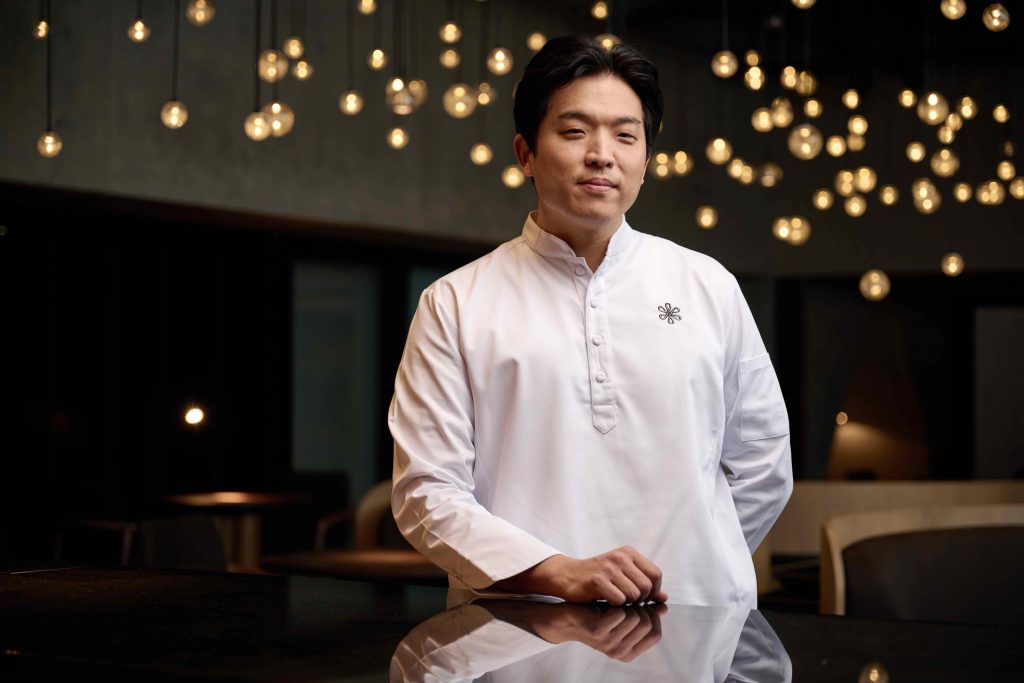 "After I paid the tuition, I had no choice." This is how Korean-born chef, Sung Ahn, began his culinary journey. How it happened is a very relatable story: After moving to California with his family at the age of 13, Ahn decided to join the US Army. Following his service, he signed up for mechanic school hoping to fulfil his dream of becoming a Porsche mechanic. That was until he drove past a culinary school and, being the spontaneous character he is, decided to cancel his enrolment at mechanic school and sign up for a cooking class.
"It was just kind of interesting to see something new, something I wasn't familiar with – the world of gastronomy," he recalls.
Also see: Mandarin Oriental, Bodrum unveils new limited-time dining experiences
Although things eventually worked out for Ahn, the journey wasn't all smooth sailing. With no particular interest in or burning passion for the craft of cooking, he had to draw on a different kind of motivation. "I did love my job," he clarifies. "I loved the learning process. But what kept me going and striving to be better and move on to restaurants of higher standards was a fear of not making it."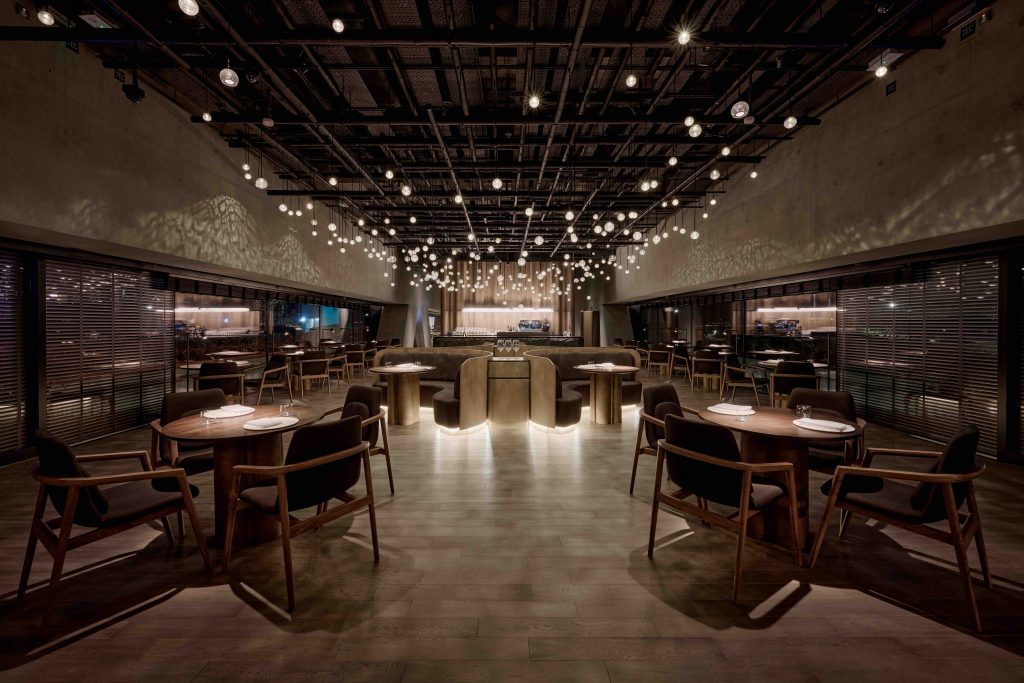 Like many of his counterparts, Ahn started at the bottom washing dishes and shucking oysters. Fueled by a will to succeed as a self-proclaimed "late" starter at 24, he slowly worked his way up to sautéing and flambéing in Michelin-starred restaurants including Urasawa, The French Laundry and Benu, setting an ambitious goal for himself of reaching the position of executive chef or senior management by age 30.
This, of course, was no easy task. But Ahn soldiered on, not only fulfilling his goal but surpassing it in the summer of 2015 by opening Mosu San Francisco – an opportunity that he says came by chance and "luckily, it worked out."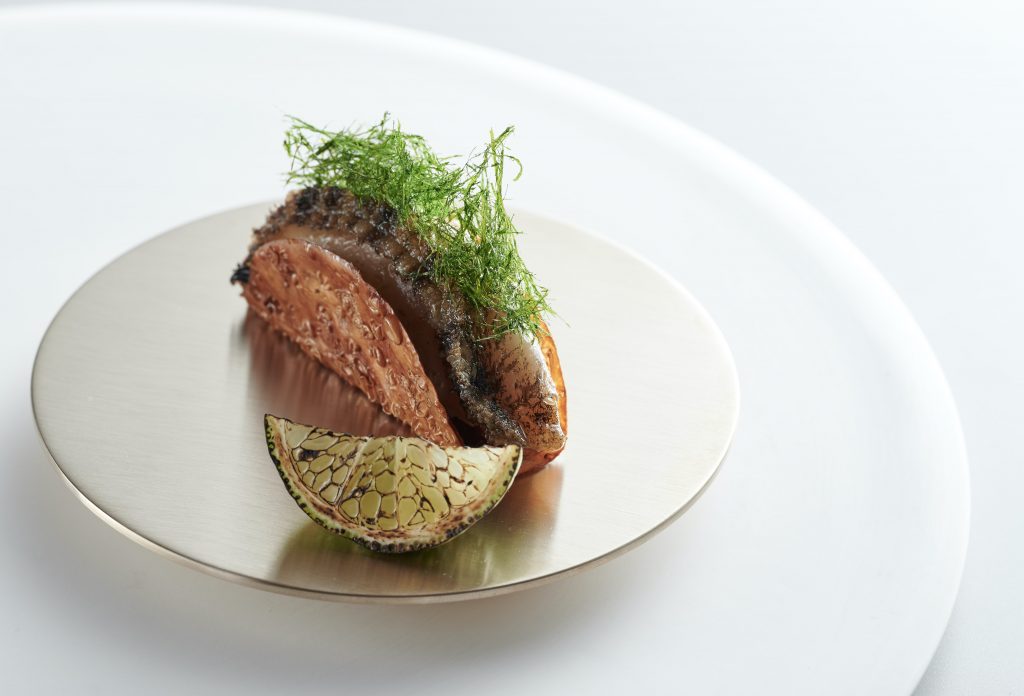 To say it worked out is an understatement. As one of the city's most anticipated openings, the tasting-menu-only restaurant located in the historic Fillmore district earned its first Michelin star in just one year. Though short-lived – Ahn relocated to South Korea in 2017 to be closer to his family – Mosu San Francisco was just the beginning of his upwards trajectory. In 2020, Mosu Seoul was awarded its second Michelin star and in 2021, Ahn, along with Hong Kong-based hospitality group Lai Sun Dining, announced the opening of the first international outpost, Mosu Hong Kong.
Also see: Zuma Hong Kong celebrates its 15th anniversary with a special tasting menu
Set in the newly opened M+ at West Kowloon, the restaurant is far removed from Central and its gaggle of Michelin-starred venues. The location recalls Ahn's similar decision to open Mosu Seoul north of the Han River in Itaewon rather than in Gangnam, a district with 18 Michelin-starred restaurants. "Why was that?" he asks. "Well, I think Hong Kong's M+ museum is so beautiful. I love the space. People had concerns about how far away it was. You know, they have to take a taxi or even if they take the MTR they have to walk so much. But despite all that, I went with my gut instincts.
"When I think about where Mosu came from – it was never meant to be somewhere luxurious or extravagant… I want it to be cosy, homey and where customers walk in and I can welcome them with open arms," Ahn explains. The name Mosu is in fact a homage to his childhood memories of running among cosmos flowers in a field by his home ("mosu" comes from "kosumosu," the colloquial term for the bloom).
Ahn is known for staying true to his roots but also deviating from the norm. Taking inspiration from everything and everywhere, his dishes explore beyond what we know as Korean food, utilising local ingredients to redefine established and traditional flavours. While most would describe his cuisine as innovative, Ahn himself sees it merely as an adaptation.
Also see: What to watch on Netflix this August
"[These recipes], they've been around for a long time and I'm just changing them a little bit," he says. "People say it's very innovative but I don't know, is it really? For me, it's just a little twist, a little change." Take his lemon rice cakes, one of the "small sweets" that he says completely wowed his Korean diners with his addition of candied lemon to a recipe traditionally made with rice flour dough and makgeolli, a milky Korean rice wine, that has become a sensation over the past couple years.
"They were completely in awe of it," says Ahn, "because it never crossed their mind to make it that way. I never intended to make it innovative, but just, how can I make this fun? How can I make it more interactive for the guests and make it nostalgic yet discover something new?"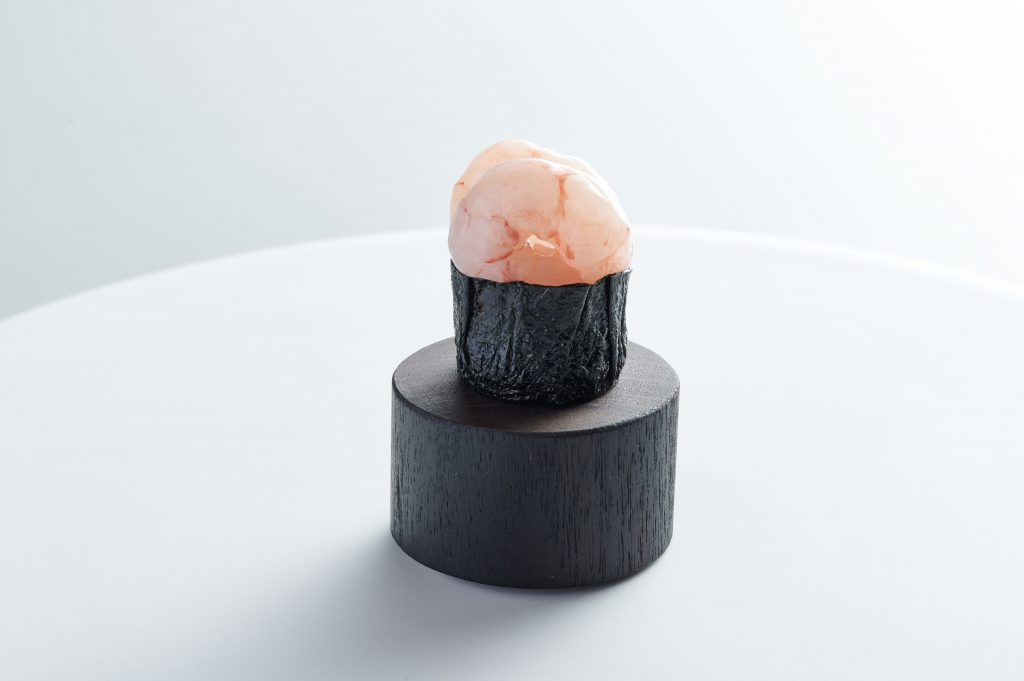 Making it fun isn't Ahn's ultimate goal, though. Much more straightforward than that, it's serving simple, delicious food that is the basis of Mosu's concept. Underlying this apparent simplicity, however, is a great deal of complexity. "Simple is a word that is thrown out so much, but it's actually very hard to achieve," he says. Take, for example, one of Mosu Seoul's signatures: burdock bark – a dish featuring a single, thinly shaved sheet of burdock root rendered perfectly crispy, all thanks to a labour-intensive process of repeatedly coating the chip in syrup and dehydrating it.
"[Just] because it looks simple to your eyes does not mean it is simple. I make a lot of stuff where the layers of flavours don't really parallel with the way it looks. And I love that part because people always go, 'It looks simple!' but when they eat it, they have no idea how I made it, like, 'What just happened?'"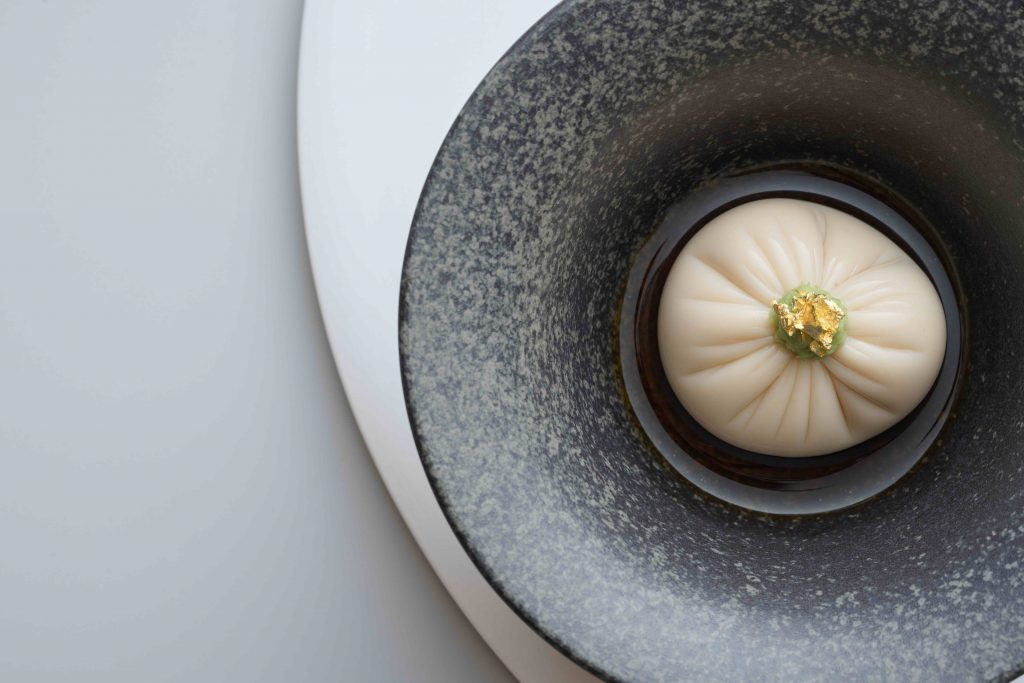 While this deceptively simple dish isn't served at Mosu Hong Kong, other signature creations on offer include the abalone taco, acorn noodles and sesame tofu. But this menu isn't set to stay. Rather, it'll be a "constant evolution". Ahn also says that dishes that incorporate local Hong Kong ingredients and make use of Cantonese cooking techniques are something that diners can expect as the Hong Kong team, led by chef Shim Jung Taek, continues to discover local produce and flavours.
"As far as utilising local Chinese, Hong Kong ingredients, we haven't even begun, to be honest," he says. "There's no end point for that. I think it's constant, relentless work towards that and hopefully, we can find that innovative side with the Hong Kong ingredients the same way I did for the lemon rice cakes."
As for what's next for Ahn and Mosu: "I think for me, it's to be accepted by the locals and the Hong Kong food community as a restaurant in Hong Kong. [People are] still probably going to be like, 'It's a Korean chef who opened the restaurant,' but I hope in time, [people will know that] we are serious about what we do and we're not just another fine-dining whatever coming in. We're trying to become part of the culture. We're trying to be a destination just like how M+ represents in the art world. I hope we become a good representation of the city."