Since 1999, the name Richard Mille has been synonymous with extraordinary timepieces that push the boundaries of design and craftsmanship. Since 2020, it has also been synonymous with shattering convention in motorsport with the all-female Richard Mille Racing Team. Now, after its initial two-year campaign, the team has changed to a mixed-gender line-up in a move that shows the sport's potential for greater inclusiveness while maintaining focus on performance.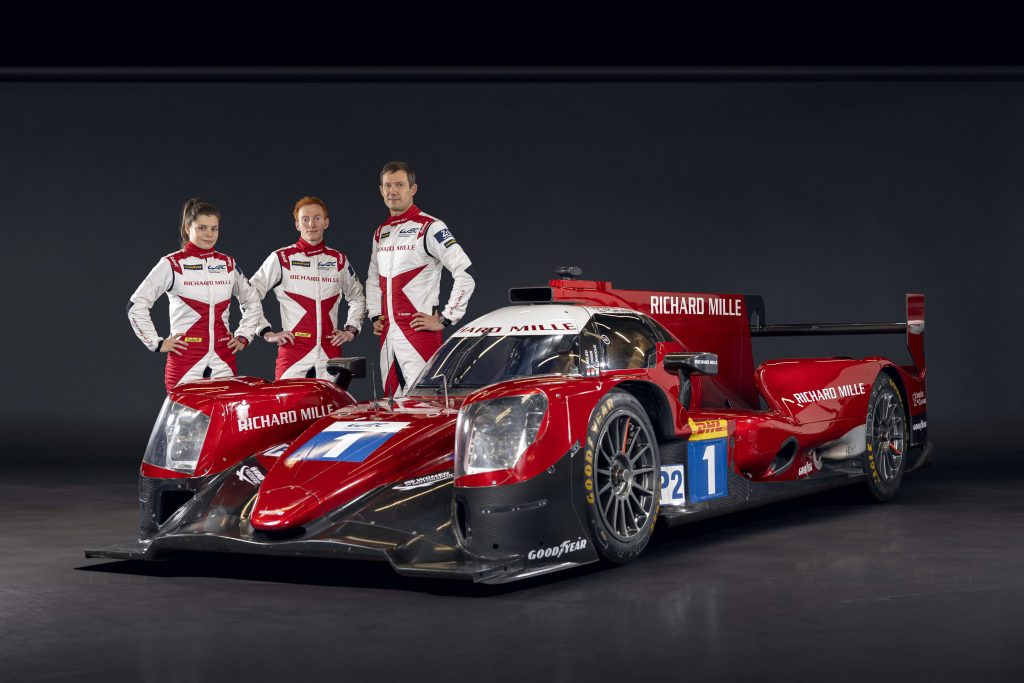 Drawing from its founder's passion for racing cars, Richard Mille has always been heavily involved in automotive culture through its major partnerships with F1 teams such as Ferrari and McLaren, and events such as the Le Mans Classic, Rallye des Princess and Chantilly Arts and Elegance, as well as associations with many drivers testing Richard Mille products under real-life conditions on the track.
The brand's ongoing challenge is to blaze a trail in everything it undertakes and rise to constant challenges, as seen in the way it develops timepieces to withstand shocks and inhospitable conditions of all kinds. In line with this philosophy, it took the initiative in 2020 to create the first female-only racing team to address the lack of opportunities for women drivers to showcase their talent and compete at the highest levels.
Also see: Cover Story: CL Redefined
Beitske Visser, Sophia Flörsch and Tatiana Calderón, under the leadership of Brand and Partnerships Director Amanda Mille, made their debut in the European Le Mans Series that year and immediately proved to be worthy competitors at every race.
"It was really essential to start with a 100 per cent Ladies team to make a point and force people to ask questions. If we'd had a mixed-gender team right from the start, even if the results were good, people would have attributed all the success to the men. We simply wouldn't have challenged anyone's thinking," explains Amanda Mille, while announcing the newest Richard Mille Racing Team consisting of Lilou Wadoux, Charles Milesi and Sébastien Ogier.
"It's also true, though, that when you talk to women drivers, they all say they want to find their place on the circuit in a mixed-gender team. The dream materialises when men want to drive next to them on the same team. That's equality and respect. And that's where we're at today. Our new crew constitutes a natural evolution in this sport, a discipline that has the potential to be unisex and egalitarian, allowing performance to prevail over taboos and clichés."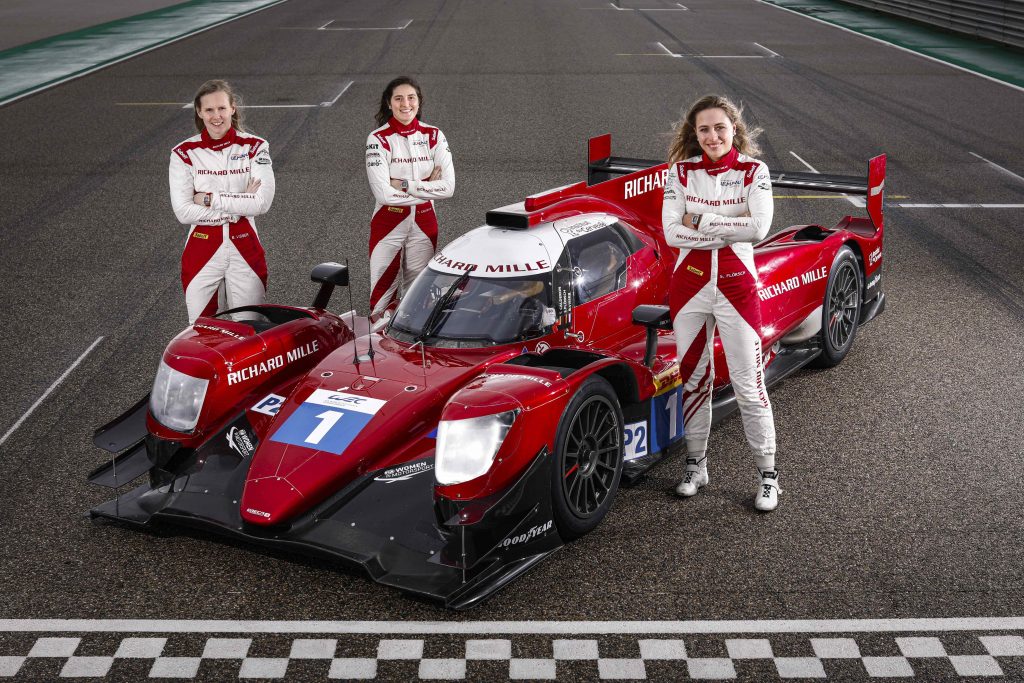 The only female on the team, Wadoux made a name for herself in one-make racing series, becoming the first female race-winner in the Alpine Elf Europa Cup. After an unconventional career path where she excelled in saloon cars and GTs, she is now taking on the challenge of the FIA World Endurance Championship in LMP2.
"Until this year, I had only done sprint racing," she says. "Team spirit is what attracted me to endurance. I don't have the experience of my two teammates, but they have already given me a lot. I'm learning to drive in traffic – where you can't take too many chances – but to still attack, and also to use the aerodynamics properly with the support of a technical team that has an impressive pedigree. It's no secret that having the right people around you means everything in motorsport."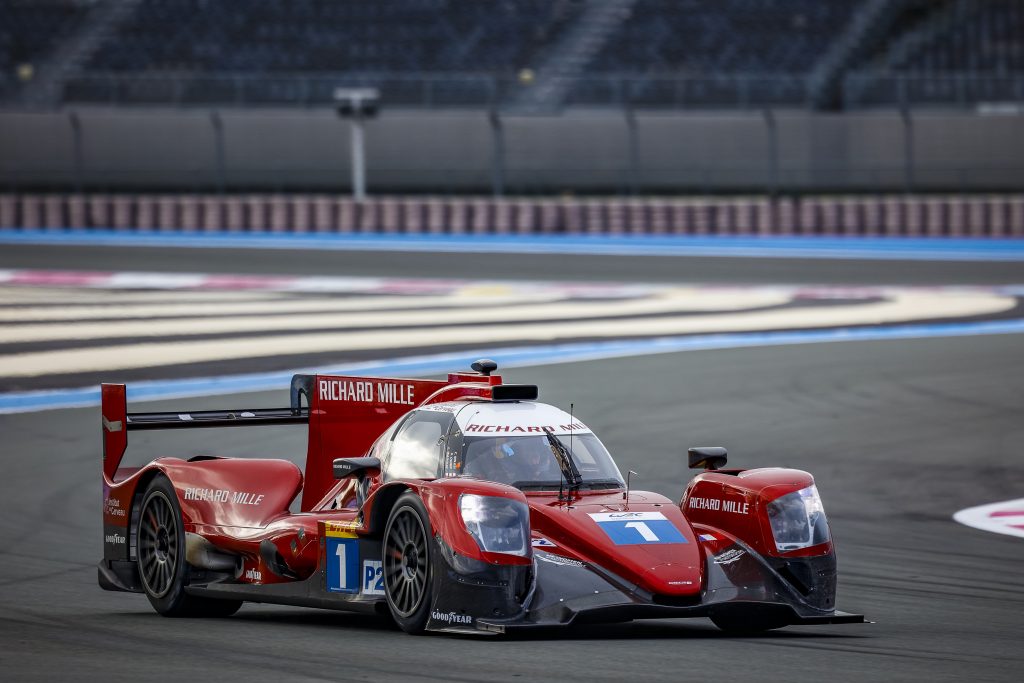 Wadoux can count on the experience of the Signatech team managed by Philippe Sinault, a structure that has won two world titles and three times the 24 Hours of Le Mans in LMP2 in the past six years. She's partnering with Charles Milesi, who won three races – including one on the twice-around-the-clock classic – in his first season in the FIA WEC in 2021.
"Being considered the team leader is very rewarding. I'm approaching this new role with the same targets as before, and my teammates are at the same level as me, even if I bring more experience in the category," Milesi says. "Sébastien is a calming force in many areas, whereas I put more pressure on myself. Meanwhile, Lilou is also competing in her first season in a prototype, but everyone quickly noticed her ability to adapt in the first two races. We are growing and improving together, and if we work well, we will be more and more effective as a team in this intensely competitive category."
Also see: #legendasks: Why do Asian cultures matter for the future of luxury design?
A member of the Richard Mille family since 2016, Ogier is making his endurance debut after establishing himself as one of the greatest rally drivers in history. "Up until now, I've focused on my rally career, but it has been on my mind for a long time that endurance racing could be a good challenge," he says. "LMP2 is a fantastic category and the best way for me to reach the highest level of endurance racing and improve in this discipline. I'm a novice for sure, but I want to enjoy myself while assessing what's possible and seeing how close I can get to the best. Everyone is excited about it."
Throughout the season, the technical, sporting and logistical aspects of the Richard Mille Racing Team programme will be entrusted to Signatech, whose competitive record includes 21 titles, 87 race wins, 57 pole positions, 515 podiums and 55 fastest laps as well as three world titles in the LMP2 category.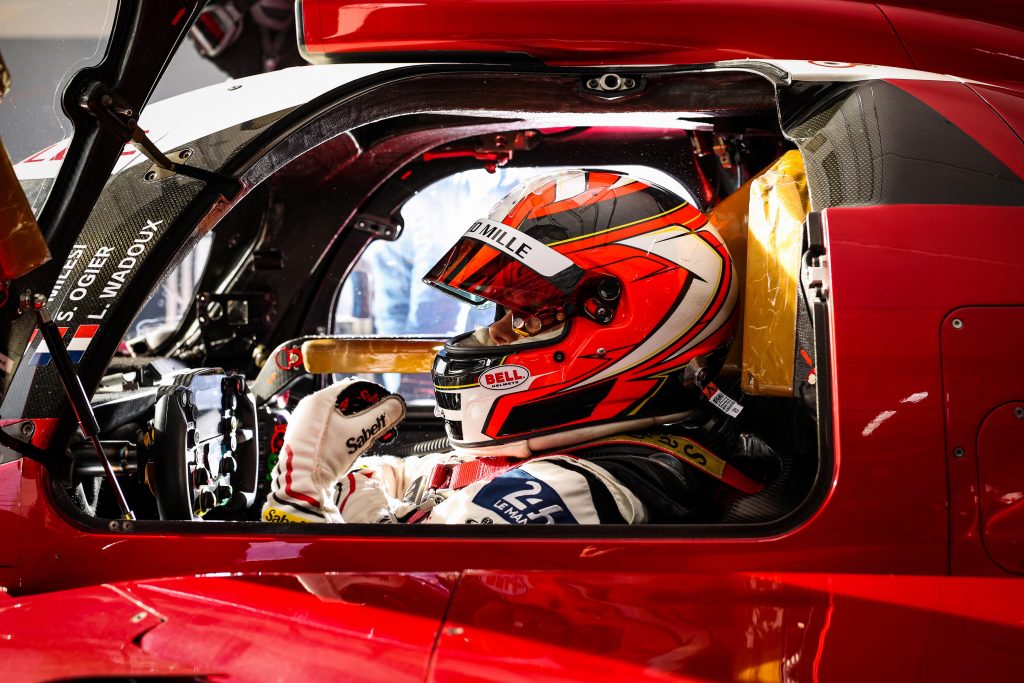 And, of course, its performance will be closely watched by competitors and motorsport fans alike. "Motor racing is a discipline where women have their place, every bit as much as men, especially in endurance. It's one of the rare sports which are fundamentally totally unisex and absolutely egalitarian. Basically, there's motor racing and show-jumping! – two disciplines where there is no physical difference, especially in the modern world, where technology also plays a role," says Amanda Mille.
"Why should gender stop you from doing things, especially in an egalitarian sport? Our drivers want to be recognised as what they are – great drivers! Winners, not symbols, are ultimately the ones who end up on the podium. So, bring on the next season!"
Also see: Phillips Hong Kong announces never-auctioned works by Zao Wou-Ki