Swarovski: crystal living with Rosenthal Signum Collection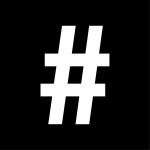 By: #legend
July 4, 2022
Swarovski takes its seat at the table with the launch of the Signum Collection, created in partnership with world-renowned porcelain artisan, Rosenthal
Designed by Swarovski's creative director, Giovanna Engelbert, and developed with the porcelain experts from Rosenthal, each piece is thoughtfully made to highlight moments of joy while simultaneously showcasing the heritage and craftsmanship of two innovative brands.
With this collection, Swarovski is introducing its brand pattern, a translation of the brand's octagonal motif.
Inspired by the 19th-century Austrian art movement, with its modern approach to arts and craftsmanship, the collection is colourful yet sophisticated with a retro-futuristic vibe. Rosenthal's extreme attention to detail and in-depth knowledge of their craft results in a range that is as artistic as it is usable. The German company, which stands alone for its award-winning designs, has interpreted this new entry into the crystal lifestyle in a vibrant selection of moreish candy colours.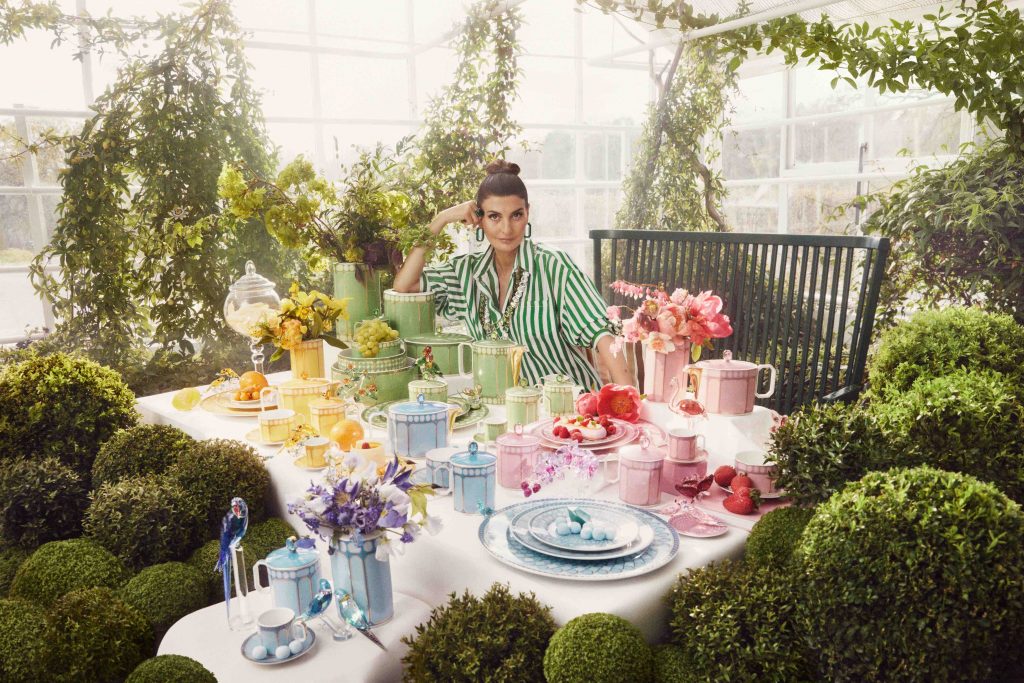 The Swarovski x Rosenthal Signum Collection is a richly detailed representation of brand heritage. 
Just like the octagon, the Swarovski brand colours of blue, green, yellow, and pink are captured in graphic designs, edged with golden accents (per Rosenthal) – another detail that links to Swarovski's heritage and craftsmanship in designing and creating jewellery. The stylish swan-engraved, cut-crystal lids are a feature of the collection and add an extra dose of luxury to an already exquisite range, as do the centre stamps featuring a golden Swarovski Swan.
From forms to printing to the application of delicate and hand-painted décor details, each is a representation of Rosenthal's craftsmanship and expertise.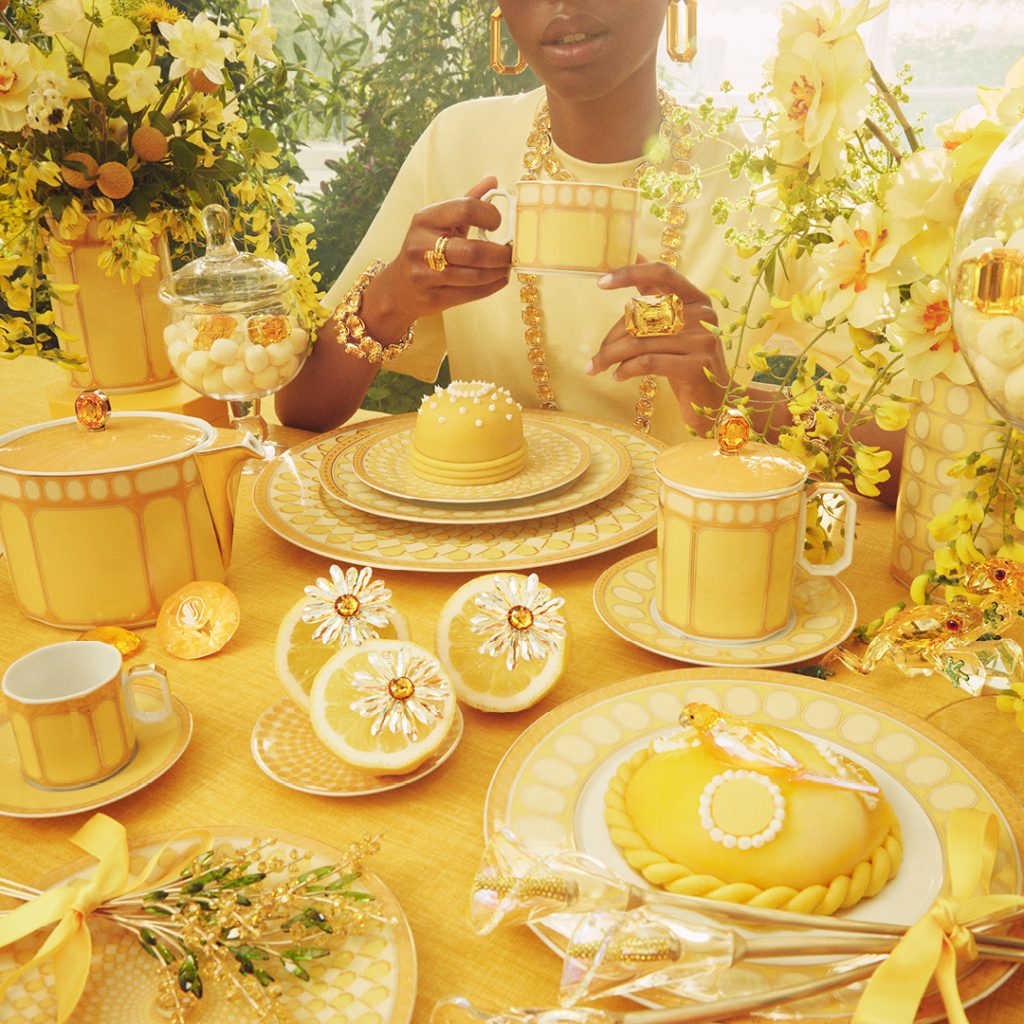 Including tea sets, espresso sets, and full dining services, the complete collection is available in verdant green. It is designed to stand alone or be customised with select pieces in the other colourways. Offering the opportunity to curate your tablescape, individual pieces can be combined to radiate a sense of diverse, contemporary cool.
With a touch of art and alchemy, the Swarovski x Rosenthal Signum Collection honours l'art de la table–the pleasure of setting the table–with a fresh approach to modern living.