Samsung announces a new generation of 2022 Galaxy Z phones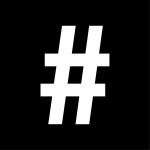 By: Hill Choi Lee
August 18, 2022
Preorders for Samsung's latest foldable devices, the Galaxy Z Fold4 and Z Flip4, are available today in Hong Kong
A few of the most anticipated new Samsung products to hit the market in the next couple of weeks are the Galaxy Z foldable smartphones. There are very few (if any) that can compare to Samsung when it comes to producing foldable mobile devices. This time around, they also made sure to make them water-resistant, the world's first for foldable phones. The Galaxy Z Fold4 and Z Flip4 along with a few other new products will be available on the market on September 2 with preorders available starting today.
Galaxy Z Fold4 – for the professional on the go
With a press room brimming with anticipation, the announcement of the new Samsung Galaxy Z Fold4 does not disappoint. This device is the first to be shipped with Android 12, a special version of Android created by Google for large-screen experiences. It also packs a range of new features to elevate user experiences.
Narrow bezels and lightweight materials on a large screen: the 7.6-inch Main Screen brings a brighter display that comes with a 120Hz adaptive refresh rate aimed for a more comfortable experience on the eyes.
New taskbar: with the implementation of a taskbar, the Galaxy Z Fold4's foldable screen unfolds into a tablet with an enhanced user interface that makes multitasking a breeze.
Pro-grade camera and Nightography: the camera feature is one of the most-used functions on a mobile phone and with a triple-camera design, Samsung has made sure that snapping a shot regardless of the lighting condition is going to be a breeze. With an upgraded 50MP wide camera and 30x Space Zoom tele camera, and larger pixel size, a 23 per cent brighter sensor, and enhanced processing power, users are able to capture crisp and clear images even at night.
Third-party apps specifically designed for foldable: Google apps, including Chrome and Gmail now support drag-and-drop, allowing users to quickly copy and paste links, photos and more from one app to another. With Google Meet, users can co-watch videos on YouTube or play games together on a video call. Microsoft's full Office suite and Outlook take advantage of the foldable display, providing more information on the screen and faster ways to interact with the content.
Colours: Graygreen, Phantom Black and Beige
Also see: Audi trailblazes path to Hong Kong EV market
Galaxy Z Flip4 – for vloggers and social media creators
This foldable into a square shape phone not only looks interesting but packs a mean punch with its functionality. A lightweight and convenient design, that incorporates a slimmer hinge and straightened edges, gives us a compact device that doesn't lose out on practical usage.
Hands-free: with a FlexCam feature that activates by propping the camera at various angles, Samsung has made a winner. Taking selfies or photos and videos at awkward angles becomes a piece of cake. You can switch from the upgraded Quick Shot to Flex mode while continue recording hands-free without stopping the video. With an integrated Nightography feature that gives us a 65 per cent brighter sensor, we can produce clearer shots in the dark.
New Cover Screen features: include an instant reply function to messages via voice input or default phrases.
New customisation: users can fully customise the Z Flip4 inside and out by creating their own Cover Screen with new clock designs and backgrounds in various formats such as images, GIFs and video.
Upgraded performance: longer battery life is in place with an upgraded battery capacity of 3,700mAh and with Super Fast Charging, it will take you to 50 per cent in around 30 minutes.
Colours: Bora Purple, Graphite, Blue and Pink Gold
Both devices are available for preorder in Hong Kong on August 18 and sale is open on September 2. During the preorder period, customers can check out the Samsung online shop, Samsung Experience Store, and authorised resellers and distributors for further promotional offers.
Photos courtesy of Samsung Electronics Ltd
Also see: Leica Pre-Owned programme launched