Chow Tai Fook's Scenic Ceremony
March 17, 2019
Chow Tai Fook Jewellery has launched two beautiful wedding collections centred on a love story titled Scenic Ceremony. The first – Bridal Collection – is made up of two types of wedding jewellery sets inspired by nature. One is set in white gold with diamonds and the other one is set in pure gold. The second – Perfect Love Collection – is comprised of five pairs of wedding bands and one engagement ring. The design of each pair references pristine landscapes where romantic moments often take place.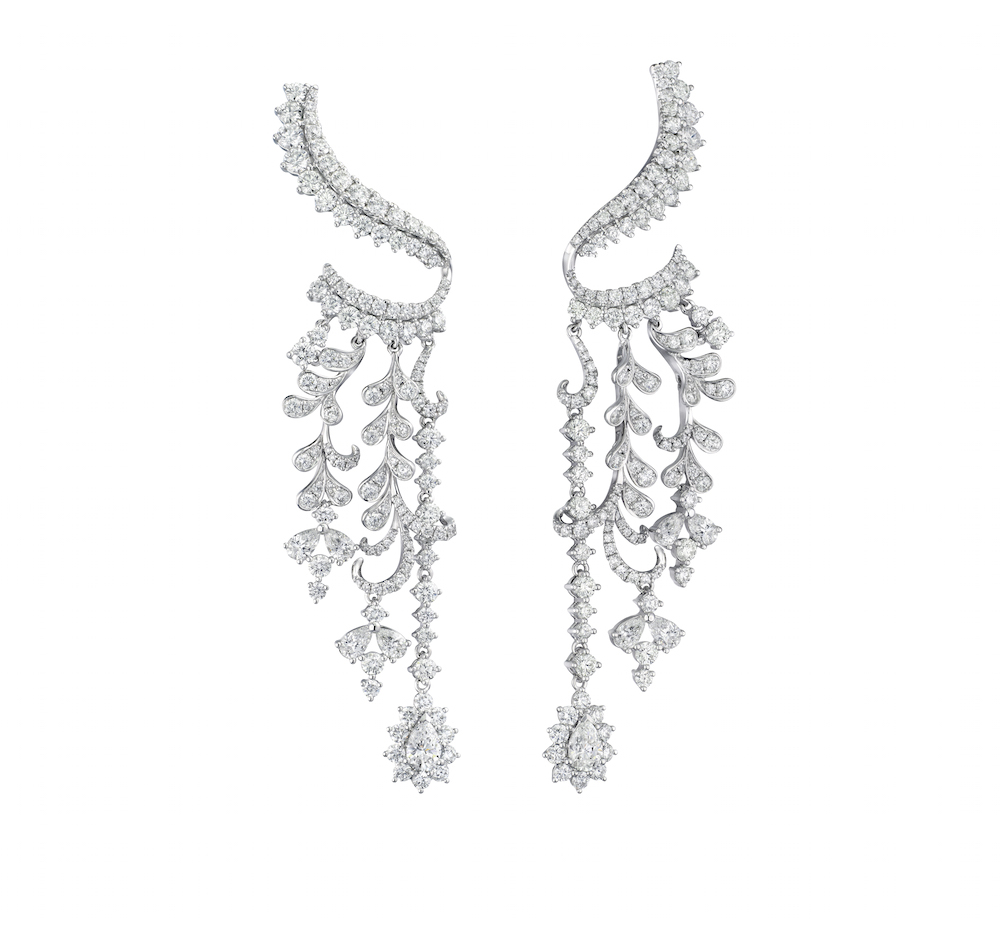 First up is the Bridal Collection – Lovebirds jewellery set, inspired by the relationship between a pair of inseparable lovebirds sitting on top of gardenias. The lovebirds symbolise a promise of eternal happiness. This set, composed of an 18K white gold diamond bangle and earrings, references the lovebirds' wings and the newly wedded couple's blissful union. The tips of the earrings have been designed in such a way that they extend along the back of the bride's ears.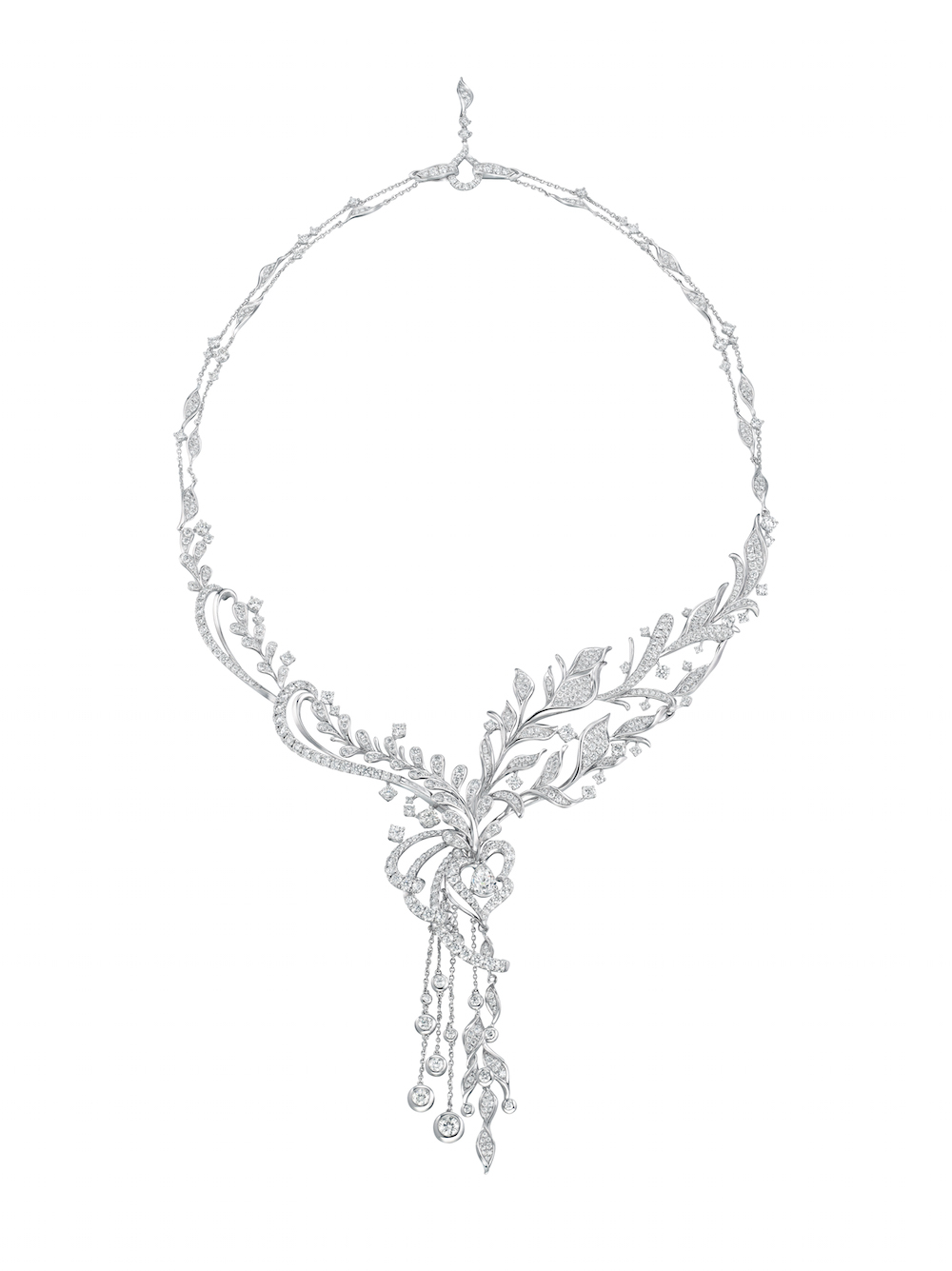 Then there's the Bridal Collection – Laurel Leaves jewellery set, which signifies prestige and eternity. For the design of each piece, laurel leaves have been intertwined with lines of gardenias to represent a married couple holding hands. This 18K white gold diamond necklace features a stunning one-carat pear-shaped diamond and dangling chains adorned with rose-cut diamonds, and is meant to bring endless blessings to the couple's new start in life.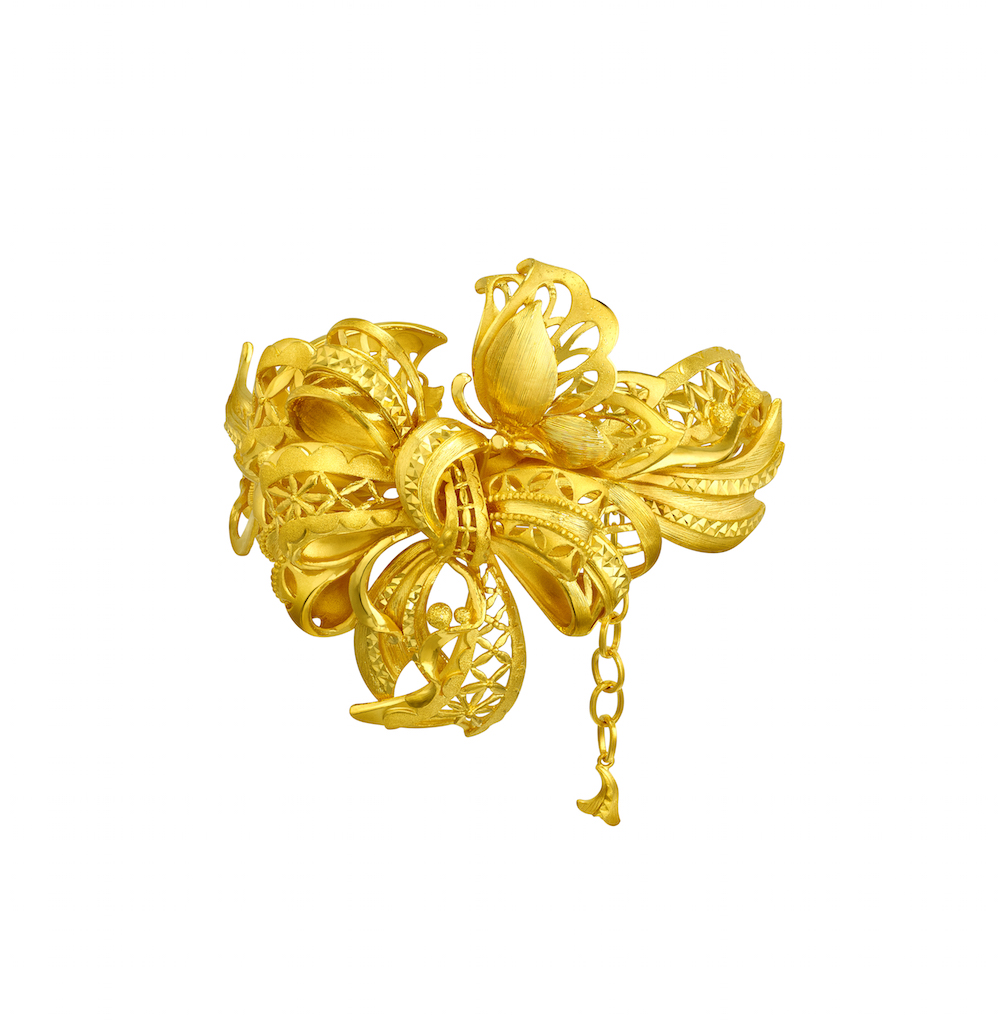 Finally, there's the Bridal Collection – Romantic Ribbons jewellery set, which incorporates ribbon flowers and butterfly motifs into each design, making it the perfect accessory to wear with a Western or Chinese wedding gown. This statement bangle and ring in pure gold consists of a ribbon flower and a three-dimensional butterfly. The ribbons represent the bond between two partners and the butterfly symbolises romance.
Each of the 18K white gold diamond rings from the Perfect Love Collection are adorned with a single square diamond. The bands feature two kinds of polishes to represent the union of a newly married couple. Love is in the air…
This feature originally appeared in the March/April 2019 print issue of #legend