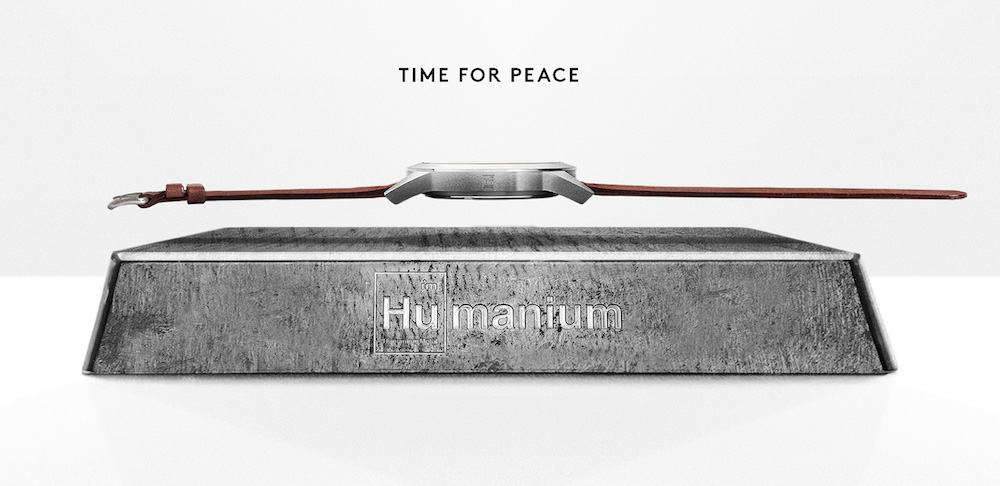 TRIWA is a Stockholm watch brand founded in 2007 by four friends. Together, they work towards a new future for watches - one that is young and rebellious and specifically designed for millennial with a range of personalised services. With a creative studio based in Stockholm, the team designs watches using a blend of modern features and contemporary Scandinavian simplicity. As a millennial myself, its as extremely exciting to be able to meet the founders: Harald (CEO) and Didrik Wachtmeister (CFO) to talk about Generation Y and how their brand is giving back to society.
Tell us a bit about how TRIWA started and the concept behind the name?
We started TRIWA in 2007, about eleven years ago. At that time, we thought the watch industry was very old and wanted to adapt it to more contemporary audiences. We think that young people by then did not wear a watch to show time, because technical gadgets can now tell time. We decided to make a watch brand that is more like a fashion accessory, rather than a traditional timekeeper. That's why TRIWA stands for Transforming the Industry of Watches, a new definition of young and rebellious.
Could you tell us a bit more about the TRIWA x Humanium Metal project and how that came about?
The humanium project was launched by a Swedish aid company and organization, they work mainly in South America. The idea came about when they were looking for a new way to raise money to help the community. For areas like Columbia, the guerrilla groups had been fighting with the government for decades and they just signed a treaty with the government last year, which stipulated the disarmament of the guerrillas. The group came up with an idea to collect their weapons, melt it and produce it into metal. This is where we come in - we make use of the metal and transform them into watches. As an international brand, we care about the society and decided to give back 15% of profits to the association and donate it to South America. It is an ongoing process where you collect the weapons, make watches and give back to society. We believe that it is a good match for TRIWA to do good and work on sustainable products. However, we do recognise that some of our straps are made of plastic but this is something we would like to minimize as much as possible in the near future.
Watches are typically seen as heritage pieces that carry meaning or a larger story behind it. Is TRIWA trying to take this in a new direction?
It is the direction that we've followed since day one, the idea of not just making a watch that shows time, but a watch that carries a story. Therefore, we collaborate with different fashion brands, artists or projects e.g. the humanium project, which captures a strong brand identity for TRIWA.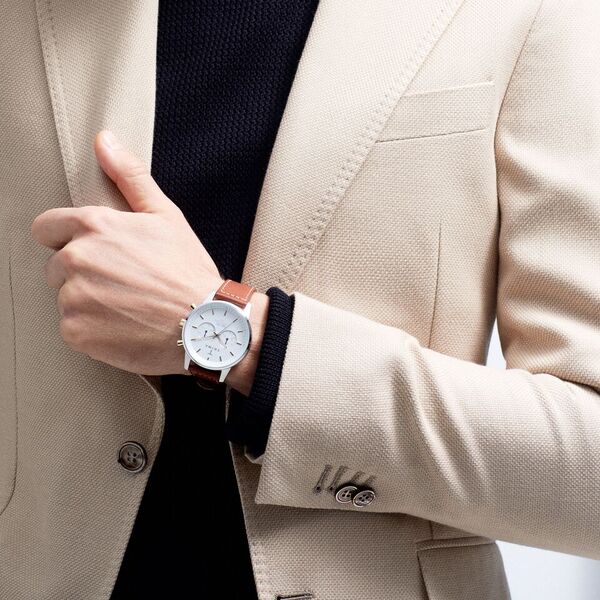 Which watches do you wear on a daily basis and what would you choose for more formal or special occasions?
On a daily basis, I would choose our 10th anniversary watch TRIWA TIO, an automatic timepiece made of fire glass with colourful second minutes' and hour hands to show the playfulness of the brand. For formal occasions, I would prefer our best seller: Nevil, from our masculine collection.
When it comes to buying a watch in today's world, what would you say millennials should be looking for?
Nowadays, millennials are very conscious about what they wear and the environment. We think they should look for a product that consists of a story, rather than status. That's why TRIWA is a good fit, considering the humanium project and our environmentally-friendly straps that are organically tanned.
What is the unique value of TRIWA that makes the brand stand out in the industry of watches?
TRIWA values quality and designs. The brand places a strong emphasis on creativity and this is why we set up a creative studio in Stockholm rather than an office.
TRIWA x Humanium Project will be available at TRIWA.
TRIWA Hong Kong, L124, Plaza Hollywood, 3 Lung Poon Street, Diamond Hill, Kowloon, Hong Kong, +852 3105 1075
triwa.com/hk