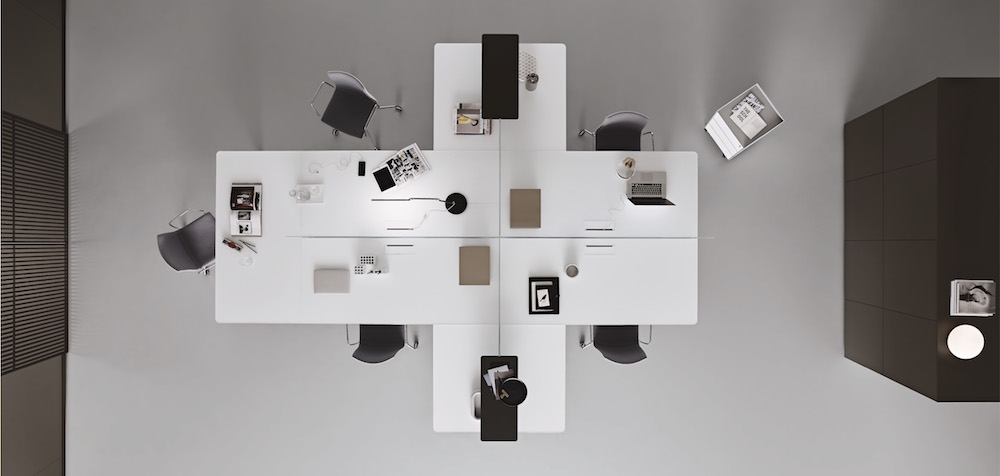 Salone del Mobile Milan, also called The Milan Design Fair, is one of the design events of the year, and for a brand like Giussano- based Rimadesio, it's a chance to display new iterations. Rimadesio, exclusively distributed in Hong Kong by The Madison Group, produces systems for sub-dividing environments and for the architectural definition of internal spaces. Doors, sliding panels, shelving units, walk-in wardrobes and a collection of complementary furniture: it's an offer that is constantly increasing in size and forever evolving its style.
This year in Milan, Rimadesio, which started life as a glassmaker in 1955, revisited several well-known bestsellers, one being the Alambra, designed by Giuseppe Bavuso. This iteration has been enriched with a new sideboard with transparent glass top, with different equipment and designed to be used in a variety of situations, from the living area to commercial spaces.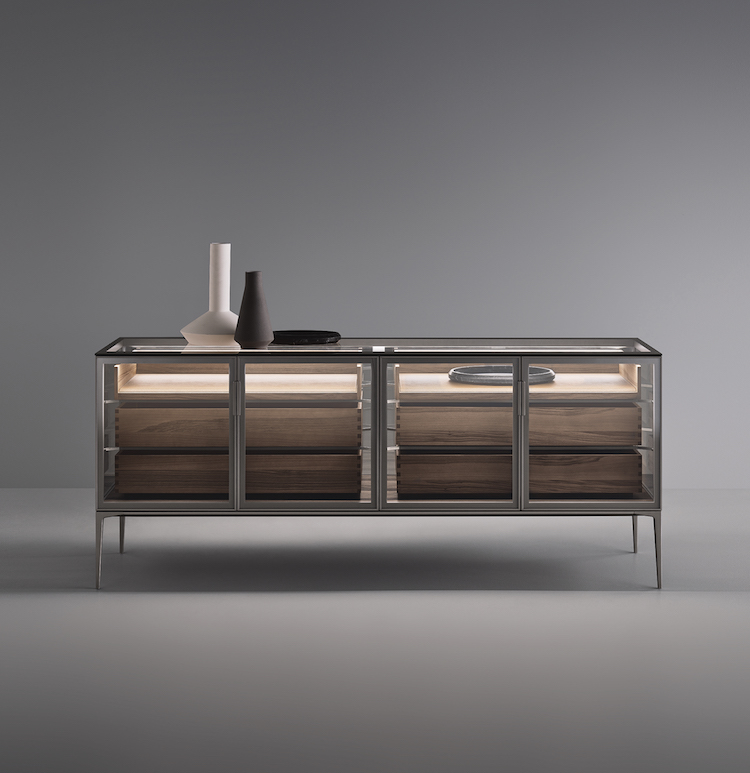 Alambra Isola is a cabinet with a rigorous aesthetic defined by total transparency, in which the aluminium structure is reduced to a minimum, thus allowing the glass and LED lighting system to be integrated into the upper profiles.
Flat System, also by Bavuso, is another best-seller. A system of surfaces designed for professional spaces with an extruded aluminium structure and glass tops, it provides for numerous configurations with terminal and side workspaces, and thus meets the typical needs of contemporary working areas, providing practical and functional solutions for every operative condition. As such, it perfectly encapsulates Rimadesio's aim to continue to develop its own design culture and production technology in order to offer innovative ideas from an aesthetic perspective.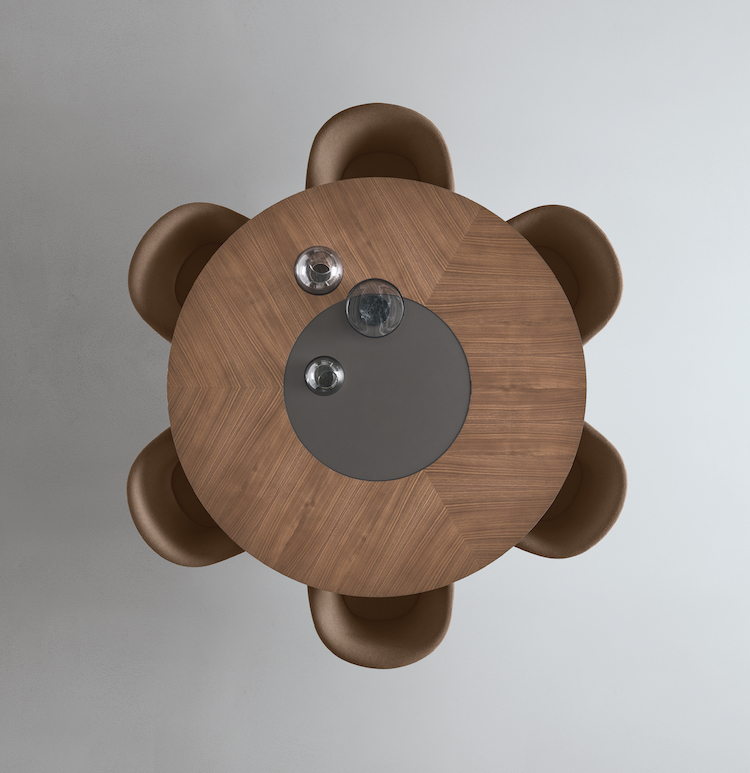 The Manta table designed in 1998, has been another standout product for Rimadesio. Characterised by a modular aluminium and very light structure, Manta tables are available in a wide variety of dimensions, with round and boat-shaped tops. Those come in transparent glass, matte lacquered glass (in 36 colours), walnut, treated oak, black brushed oak and Noir Saint Laurent, among them. Two new versions this year see extra size dimensions conceived for offices and professional spaces in one, and incorporating a big round top for dining in the other. The top is available in transparent glass, grey transparent glass, or glossy/matte lacquered glass.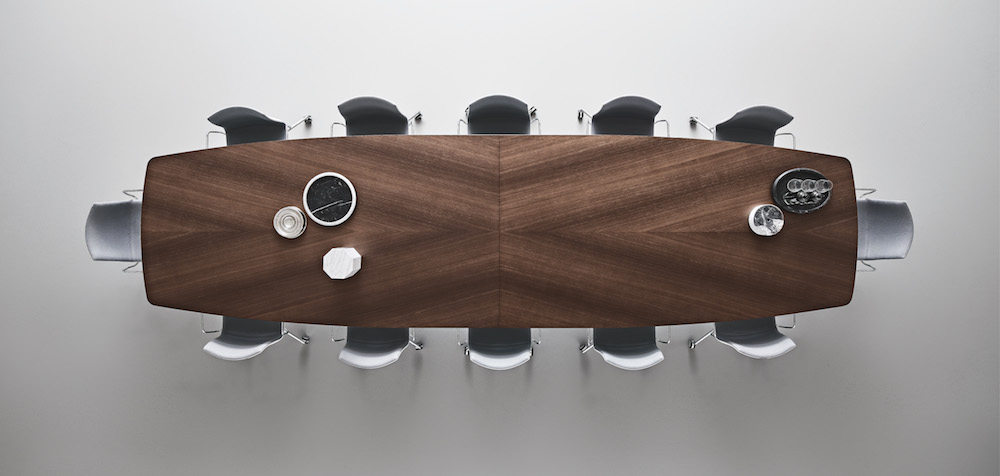 The Zenit walk-in closet is a product in constant technical and stylistic evolution, offering new finishings, colours and material surfaces, such as bronze, aluminium, elm melamine and castor regenerated leather, as well as new interiors in brown leather melamine. Dress Bold is a wall-mounted walk- in closet, designed with a fixing system without holes or pre- fixed hooks, allowing for a free and functional arrangement of the equipment. Dress Bold also comes with back panels available in exclusive fabrics, enhanced by an integrated LED lighting system.

Spazio is a major player – a brand new glass partition wall system. Custom-made, it provides linear, corner and terminal solutions for the internal organisation of domestic, public or professional environments, and can be combined with the entire range of Rimadesio sliding panels.

Finally, the Moon door is now available in a double swing version and with a new porcelain finish. The product contains numerous technical and aesthetic innovations: the total alignment with the walls, thanks to its thin perimeter profile; the unique handle, made mimetic with the insert in the same material; the magnetic closing system; and, for the new double swing version, a patented fixing system for a safe and functional closing of the fixed panel.

Style from top to bottom – in anyone's design and lifestyle language.
This feature originally appeared in June print issue of #legend.