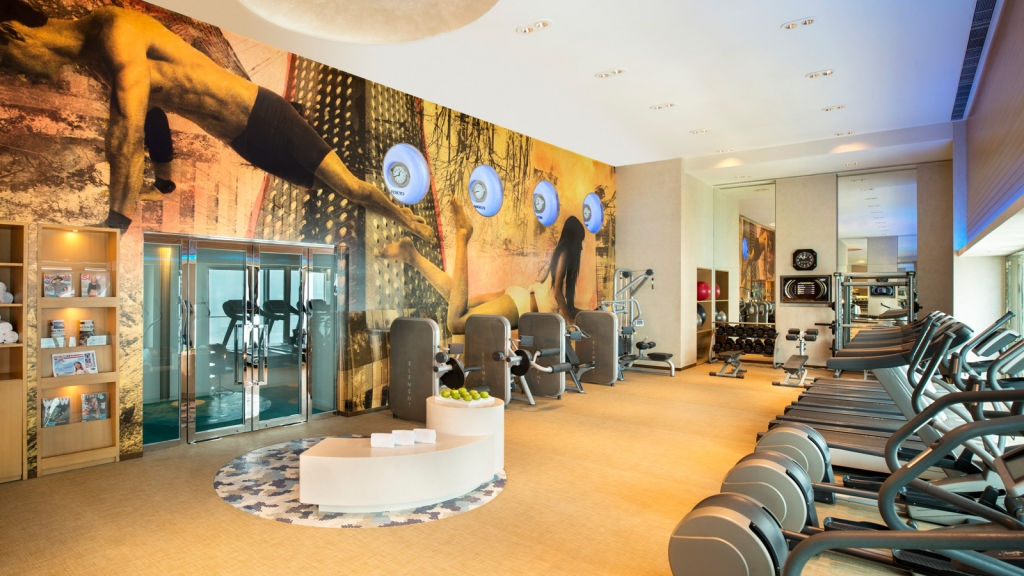 As much as I like the idea of staying fit, I've never found the motivation to go to the gym. For me, gyms in general elicit intimidating and cramped spaces littered with equipment I don't know how to use and the horrible stench of sweat.
So it was with some trepidation when I signed up for a trial for the FIT/WET gym membership at the W Hong Kong hotel. It was either going to kickstart my fitness regime - new year resolutions, anyone? - or if it doesn't, I knew I would love the WET part, which includes a rooftop swimming pool surrounded by panoramic views of the city, a Jacuzzi and a deck bar where they serve refreshments.
I went to the pool first to take in the gorgeous view. The rooftop swimming pool is a standard 25-metre, and is heated all year round. The Jacuzzi is set right at the edge of the building, where only a crystal clear glass separates you from the view. The W Hong Kong is located in the world's third tallest building, so a dip in the Jacuzzi literally feels like you're on top of the world. Not a bad place to be especially if the stress of the world is weighing you down.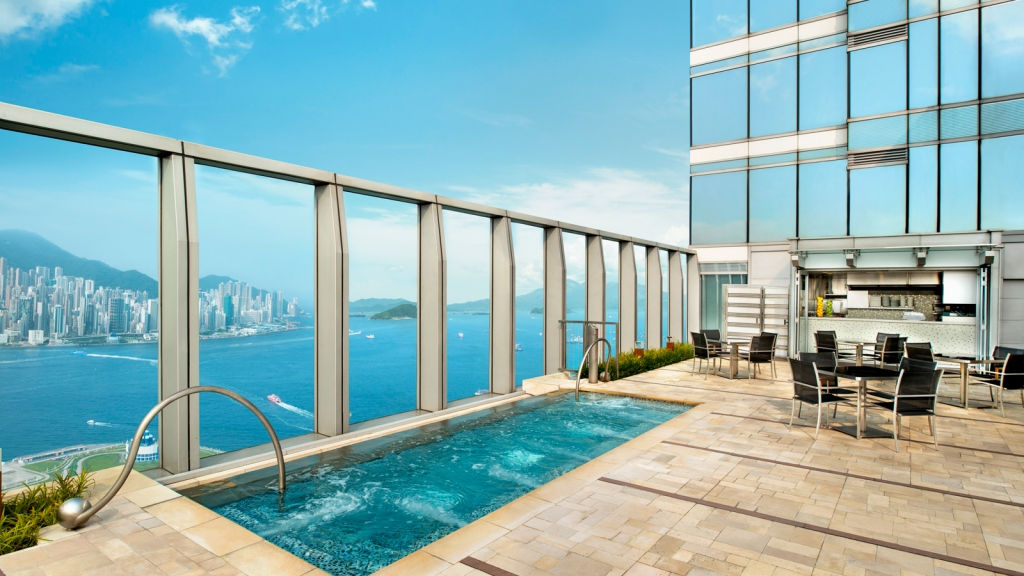 The gym isn't enormous, but feels spacious enough with its high ceilings and unparalleled views. Open for 24 hours, the gym is well-kept and clean, and staff come in at regular intervals to reorganise equipment and the stray yoga mat. There is a vast selection of state-of-the-art equipment from Technogym, including treadmills, elliptical trainers and stationery bikes, each with its own LCD display. There are all kinds of weight machines, as well as a free weights corner. And if weights aren't your cup of tea, there are yoga balls and even a sandbag for boxing.
If at any point you feel like you don't know what you're doing, ask a trainer. They're more than happy to show you the ropes, and give you tips to maximise your efforts. Personal trainer sessions are also available if you have specific fitness goals you'd like to meet. And if you enjoy working out in a group (nothing screams motivation more than peer pressure) you can also sign up for fitness training classes.
I spent a good 45 minutes at the gym before I decided wind down. A good workout doesn't end when you leave the gym at W Hong Kong. Inside the changing rooms, you'll find an amazing vitality pool, an aromatic steam room and sauna to relax your sore muscles. There's also an refreshing rainforest shower with Bliss bath amenities. And if that's not enough, you can treat yourself to a well-earned massage at the Bliss spa downstairs.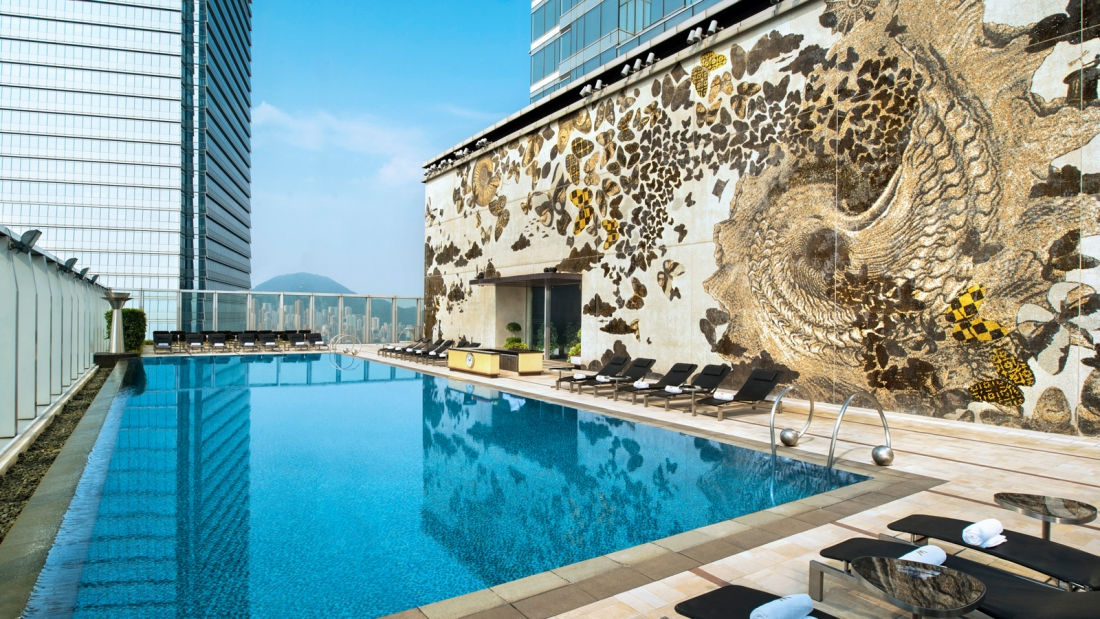 ​A membership to the W Hong Kong gym doesn't just give you access to the pool, the FIT gym and the spa facilities in the locker area. Members also receive a complimentary Wellness treatment as a welcome gift, five personal training sessions, three hours of complimentary parking, 15 per cent discount at Sing Yin, Kitchen, WET DECK and WOOBAR, 20 per cent discount on hour-long spa treatments, monthly complimentary 30-minute rapid rub or eye treatments, and a complimentary spa product on your birthday month.
For more information on W Hong Kong hotel's FIT/WET Gym Membership, visit www.w-hongkong.com/fit-gym.