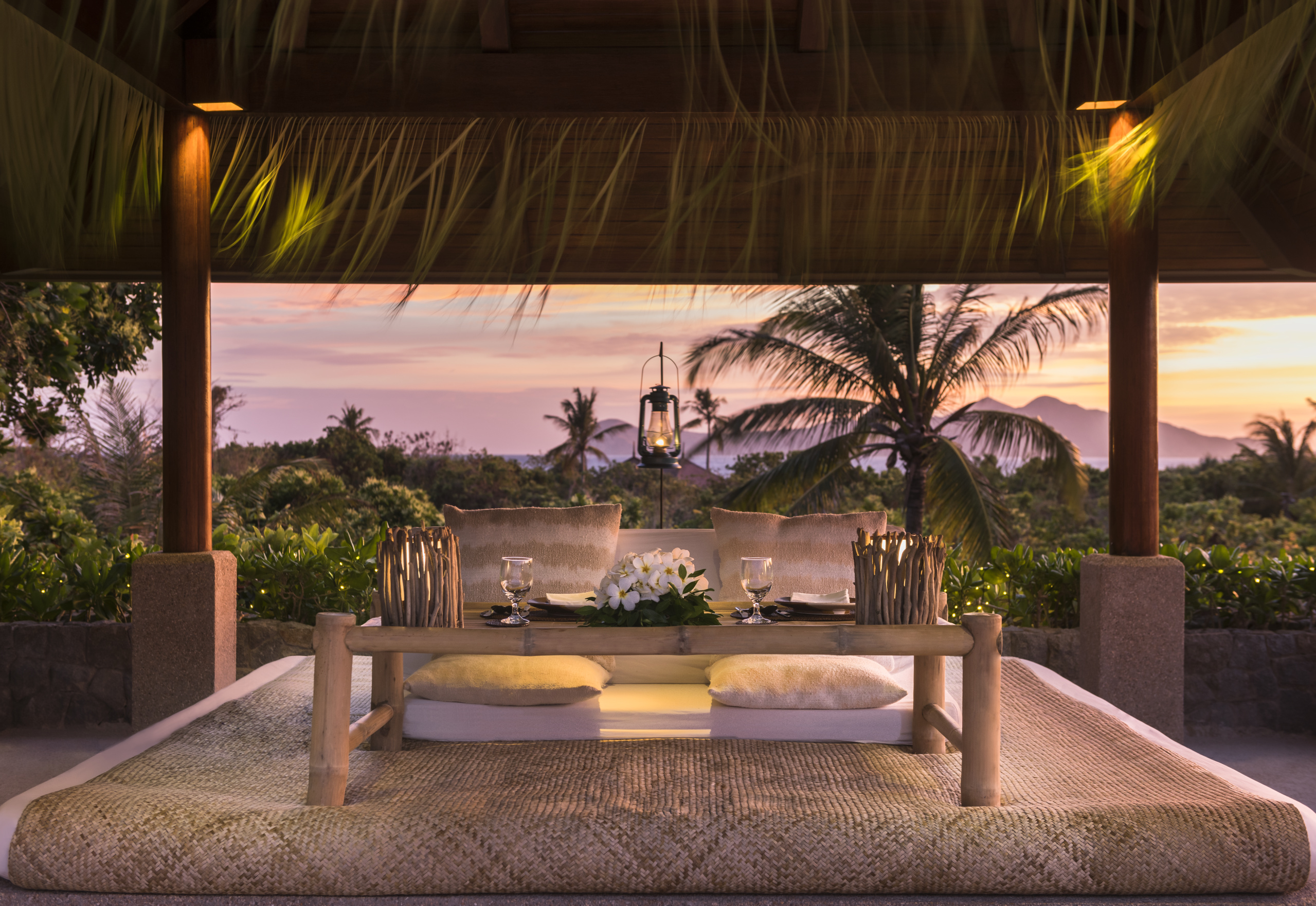 Gorgeous white-sand beaches and turquoise waters are always a good idea. Now imagine unicorn clouds and pink skies with long stretches of powdery sand – pretty much all to yourself and right in front of your villa. Welcome to life at Amanpulo, one of the first Aman hotels.
This luxurious resort is nestled on a private island in the Philippine paradise of Palawan. Though the decor isn't as modern as some of the newer Aman properties, the warm hospitality and breathtaking scenes of nature are definitely worth a visit. In other good news for our March readers, April is the best time to visit the island – the rain showers are less frequent, the sunshine abundant and the sunsets epic beyond words. Don't be dismayed if the occasional rain falls; once the showers are over, rainbows (sometimes double) fill the sky!
Amanpulo has its own small plane that shuttles guests to and from the island at 1pm and 4pm every day. The best flight to take from Hong Kong is the 9am Cathay Pacific flight, which takes you directly to Manila in less than two hours. There, the Aman staff will pick you up at the arrivals gate and drive you to a smaller airport nearby, where you board the Aman flight directly – and heaven on earth awaits you in 50 minutes. Upon arrival, Aman staff welcome guests and chauffeur them to their casitas in golf carts, which serve as the main transportation on the island. Guests will get a chance to drive their own, too; each casita comes with a cart.
Beach bums would be wise to stay at the beach casitas right on the waterfront. Other guests can choose from romantic one-bedroom casitas to family- friendly four-bedroom ones that come with a butler and private villa chef to prepare breakfast, lunch and dinner, should you wish. Those who prefer the views from high up can stay at the treetop or hillside casitas, both with private pool options. And don't forget to bring your underwater camera or phone case to document the lovely fish and coral you'll see when snorkelling around the island. A wide range of water activities such as paddleboarding, canoeing and diving with seasoned instructors are also available.
But you should really seize this opportunity to explore the richness of Filipino cuisine. There has been a growing hunger for Filipino food in the US in the last few years, driven by restaurants such as Bad Saint in Washington DC, which landed second place on Bon Appetit's Best New Restaurant list in 2016. Los Angeles, home to numerous Filipino-Americans, also celebrated the opening of Lasa, which serves re ned Filipino comfort food with a Californian twist. Hongkongers, however, are lucky enough to be so close to the source – so why not enjoy a beach vacation while sampling the most authentic Filipino dishes?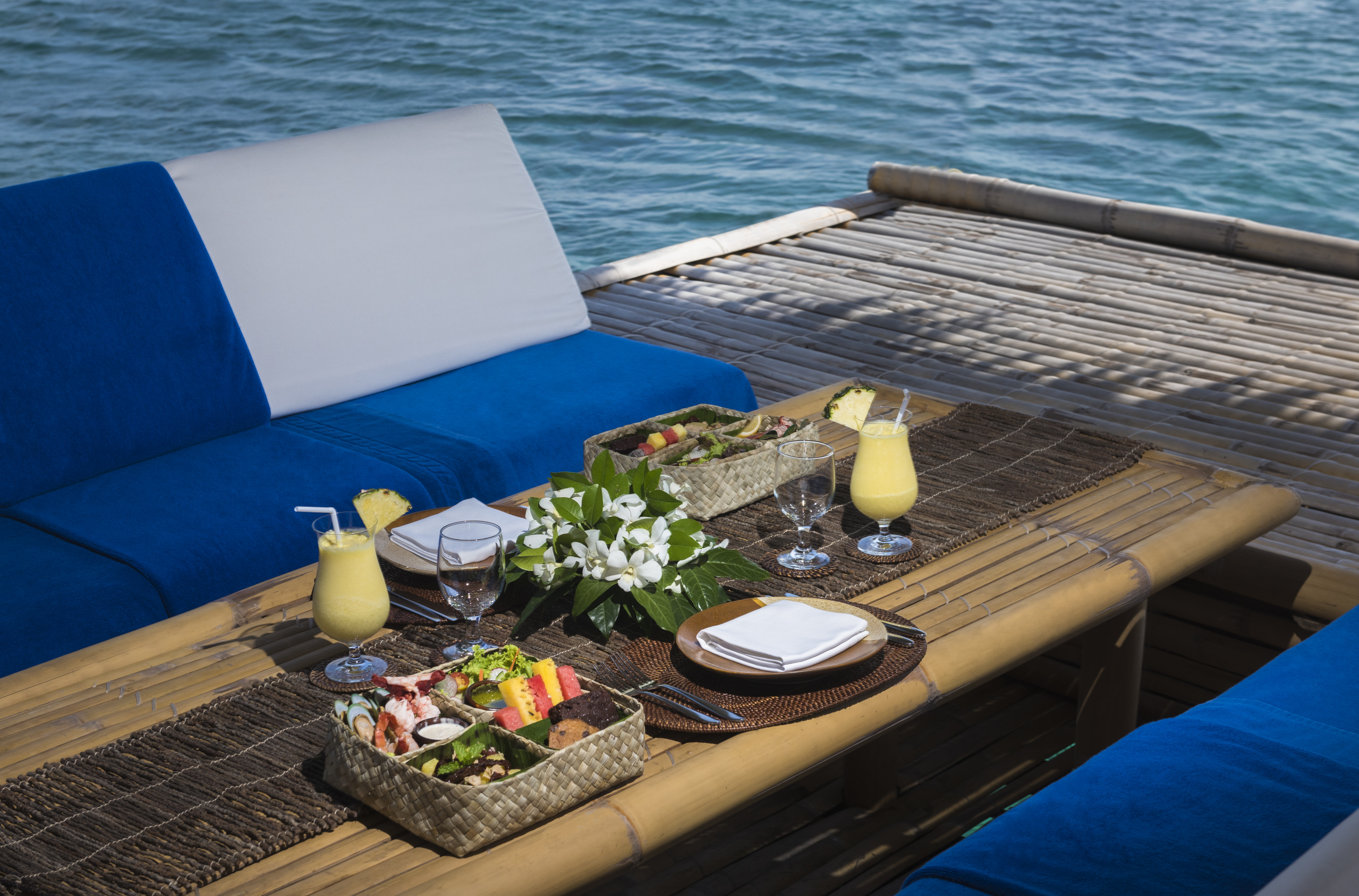 In this respect, Amanpulo is special in that it supports the local communities. All the food ingredients and staff are sourced and hired from the nearby islands or the mainland. Even the complimentary chocolates and Filipino sweets found in the casitas are made with local cocoa beans, coconuts and coconut sugar. Fresh vegetables and herbs are grown on the hotel grounds in lush organic gardens, which guests can cruise by in their golf carts. It's no wonder that the food tastes so good at Amanpulo, as everything is prepared with love by the happy staff.
At the Clubhouse, explore some Filipino favourites like kinilaw – tuna ceviche made with calamansi juice, coconut milk and grated ginger. Chicken and pork adobo (a rich meaty stew cooked down in dark vinegar) is divine with rice, while the fried pancit (a type of local rice noodle) with shrimp, cabbage and carrots is a meal on its own. The daily grilled fish on the menu are caught by local fishermen and prepared in a sweet-and- sour sauce that's finger-licking good! And don't leave the island without trying the Philippines' favourite dessert – halo halo, where luscious scoops of purple ube (taro) ice cream are piled on a mixture of shaved ice with evaporated milk, coconut, sago, red beans, jelly and fruit.
The Lagoon Club is right by the water, making it perfect for leisurely lunches or romantic ocean-front dinners. Dig into crispy softshell crabs in chilli sauce with a glass of bubbly; you can also choose from Thai favourites such as stir-fried minced chicken with hot basil leaves, green curry with tender roasted pork belly, stir-fried pad Thai noodles and pork larb with fresh herbs from the hotel's garden.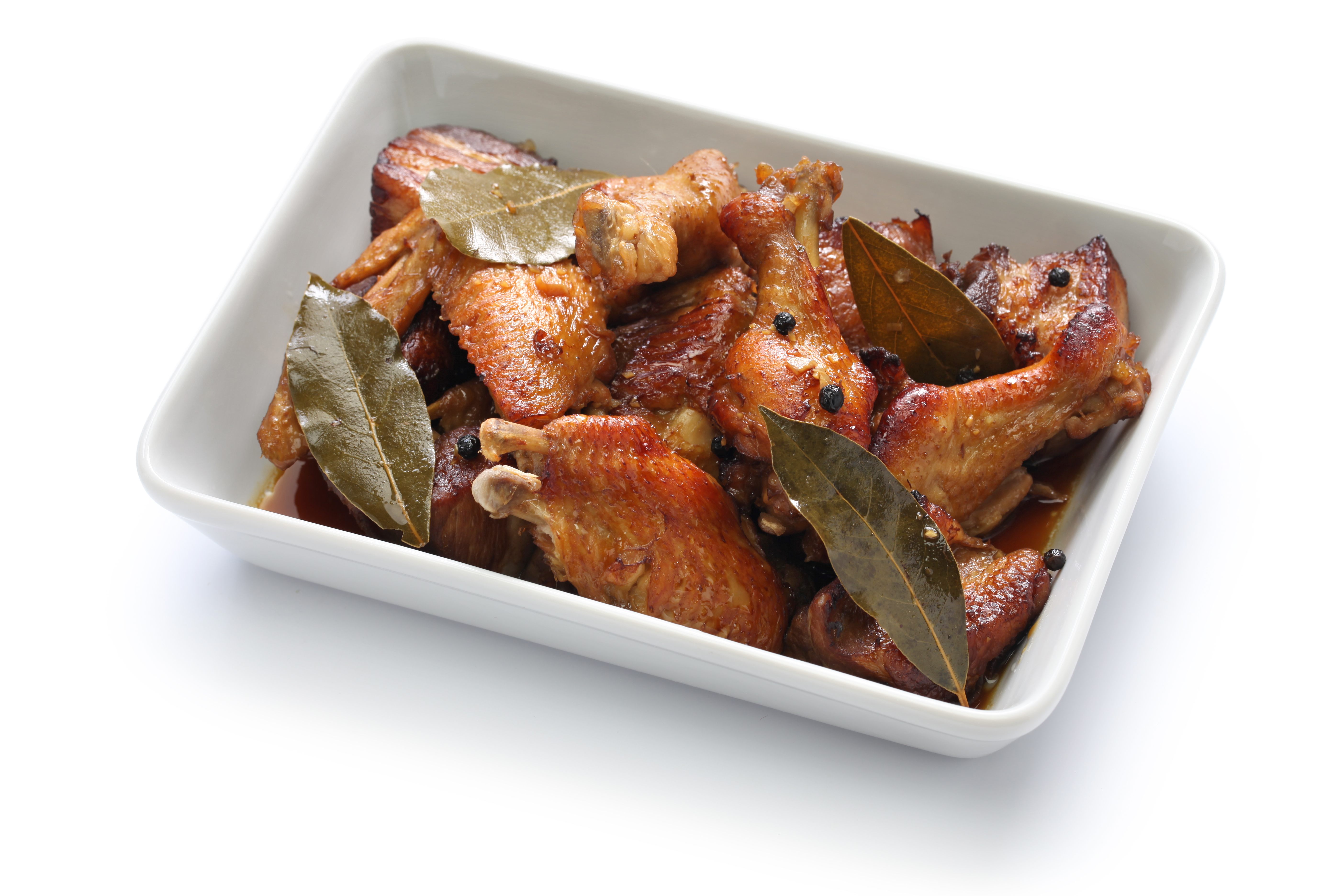 Pizza lovers will be thrilled to find their own haven on the island, serving made-to-order thin-crust pizzas from a wood- red oven. This casual restaurant exudes chill hippie vibes, with diners invited to sit on pillows by their wooden tables (don't worry, the floor is carpeted) as they dig into their piping-hot slices and fried chicken wings, washing it all down with a cold beer. There are also bench table seatings closer to the beach for those who don't wish to sit on the floor.
For a more private dining experience, check out the Kawayan Bar – a beautiful platformed raft made of bamboo with a thatched roof, built on the island's shallow waters. Watch schools of tropical sh swim by as your bartender prepares cocktails before your picnic or barbecue. The same can be enjoyed on Amanpulo's pristine beaches, where private candlelit dinners can be set up with barbecue menus to choose from. The lechon menu is the most popular; diners feast on a whole roasted Filipino-style suckling pig while soaking in the sunset. Both venues are picture-perfect during golden hour and only steps away from the private casitas.
Craving Filipino food now? We bet you are! Below is a chicken adobo recipe you can try at home; it's by chef Alfred Barretto of Amanpulo, who not only makes superb traditional Filipino dishes, but also wows us with breathtaking shots of the resort on his Instagram. He might have more followers than most of us, but give him a follow @alfred.barretto and you'll soon see why!
This feature originally appeared in the March 2018 print issue of #legend.