Kim Hye-jun – 5 things to know about Netflix's Inspector Koo serial killer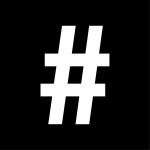 By: Choi Ha Rin
November 4, 2021
Starring in Netflix's latest K-drama Inspector Koo, actress Kim Hye-jun might just be the next breakout South Korean actress
Following the exciting lineup of K-dramas in 2021 – from Netflix's Squid Game to Now, We Are Breaking Up starring Song Hye-kyo – many fans have moved on to a new TV series with K-drama legend, Lee Young-ae. In this new series Inspector Koo, fans might recognise Kim Hye-jun from the hit show Kingdom.
We suspect Kim might just be the next big breakout star. Here are five things to know about the actress who once aspired to be a nurse.
She wanted to become a designer and a nurse
Before becoming an actress, Kim revealed on Instagram that she dreamt of becoming a designer and a nurse back when she was a child.
According to ENT NEWS4, she's an introvert who doesn't enjoy speaking in front of crowds and was always quiet and focused on her studies.

Fun fact: she once dreamt of becoming a K-pop idol too, when she was in middle school, but her parents didn't allow her to. There might be a chance to see her dance in the future?
She was in various endorsements before her debut
While she's starred in many hit dramas, her debut was made through Naver TV's web drama Lily Fever. And her popularity would later score her two endorsement opportunities.
In 2014, which is a year before her debut, she appeared in two campaigns for Samsung's Galaxy Note 4 CF and Orion Choco Pie. Can you spot Kim in this commercial above?

Fun fact: Along With The Gods star Ha Jung-woo is the one who did the narration here.
Also see: Song Hye-kyo's 5 iconic performances before Now, We Are Breaking Up
Her father is Kim Yoon-seok – not the actor
In 2019, Kim Hye-jun starred in the film Another Child directed by actor, Kim Yoon-seok. That same year she was named best actress for the role at the Blue Dragon Film Awards. In an interview with Aju News shortly after picking up the award, Kim Hye-jun opened up about how her dad was grateful and thankful to the director with whom he shares the same name.
She was in the music video of Jay Park's City Breeze
If you love K-hip hop songs, you may have heard of Jay Park. It seems Kim Hye-jun herself is a K-hip hop fan. She starred in the music video of Jay Park and Kirin's song "City Breeze" in 2016. She played Kirin's girlfriend in the music video.
She loves to shoot on her film camera
In an interview with Cine 21 in 2020, Kim Hye-jun said she enjoys playing around with her film camera and eating mint chocolate. She said she is also into trying many different vitamins including Omega 3 and Biotin as she considers having good health as the key to achieving work-life balance.
Also see: Squid Game's HoYeon Jung, Indian star Lisa Haydon- 6 models who became actresses