Interview: Wing Shya's haphazard career after Wong Kar-wai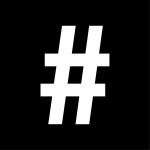 By: Stephenie Gee
July 5, 2022
Having shot to international fame for his work with director Wong Kar-wai, Wing Shya has continued to redefine himself with his whimsical, dream-like imagery. The photographer, film director and NFT art director talks to Stephenie Gee about his haphazard career, capturing the colours of Hong Kong and his latest movie-themed NFT collectables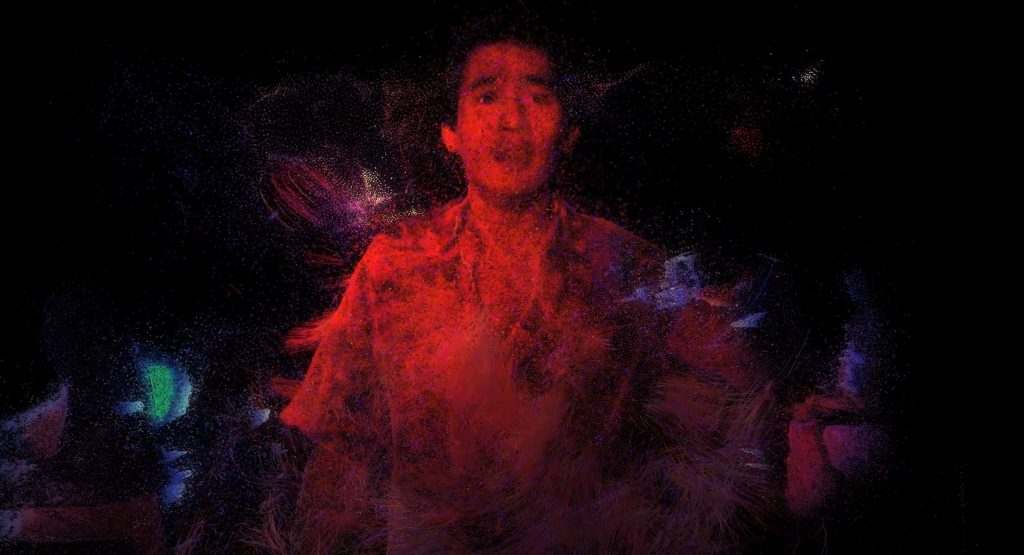 The 1960s were a time of change, revitalisation and freedom. This was something that Wing Shya, born in 1964, perfectly captured when he first broke onto the scene in 1996 after catching the attention of legendary Hong Kong film director Wong Kar-wai. Presented in bursts of colour, saturated tones and heavy grains, Wing's now-iconic photographs have found many imitators and are an immortalisation of Hong Kong's cinematic golden age. On a personal level, they reflect Wing's unbridled passion for capturing the plethora of human emotions and atmospheres.
Born in Hong Kong, Wing picked up an interest in photography as a teenager, though he didn't have many opportunities to experiment with the craft. During his time studying graphic design at the Emily Carr University of Art + Design in Vancouver, he enrolled in a fine-art photography elective but it wasn't until he returned to Hong Kong that he began to really learn the art form.
"When I came back to Hong Kong, I actually worked mainly as an art director," he tells me over Zoom, sporting his signature black frame glasses and long hair. "I would have the opportunity to take photos, especially for low-budget projects, or sometimes when the team didn't have enough money to hire a professional photographer they would tell me to step in."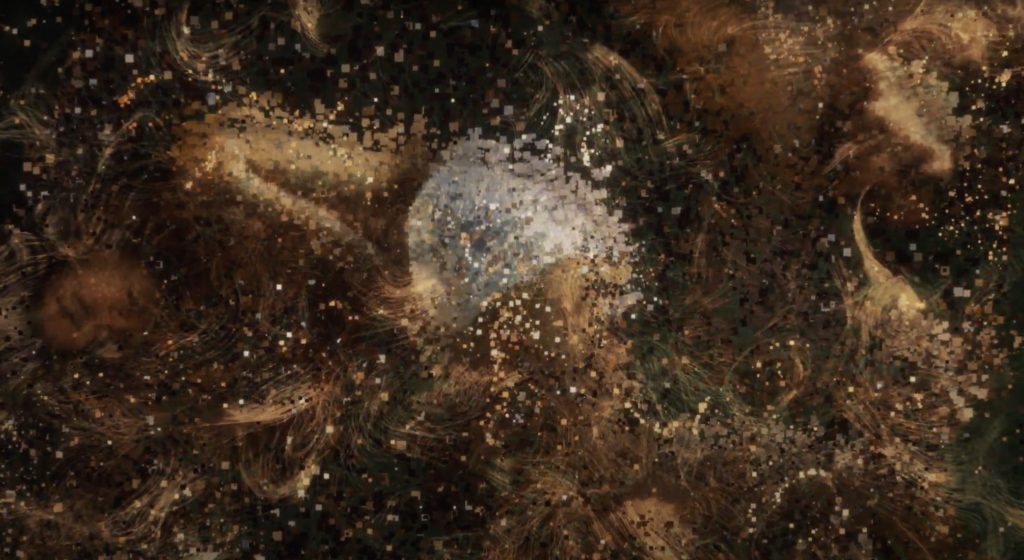 With not much technical knowledge of photography or professional familiarity with the camera, Wing's initial steps were unsure and full of doubt. "Whether it was in Hong Kong or when I went to university, I didn't really learn any of the techniques," he says. "So a lot of times I wasn't brave enough to take photos or accept a lot of jobs that I was offered."
It didn't stop him though. "I still continued to take photos anyways, and slowly more and more people came to me with jobs. I don't usually go to people for jobs, I wait for people to come to find me. I didn't try to be a photographer, I never thought I would become a photographer. It was these people that came to me who turned me into a photographer."
As Wing racked up the credits, so did his confidence, which saw his relationship with photography flourish and a meeting with internationally acclaimed film director, screenwriter and producer Wong Kar-wai, who then was still at the beginning of his upwards trajectory. "My boss was an art director slash actor who also worked in film," Wing says. "He was working with Wong Kar-wai at the time and asked me to help take some stills. He introduced me to him and then in 1996, Wong Kar-wai invited me to be his still photographer for one of his projects."
Also see: Fashion Shoot: a stylish performance of a long hot summer
Though self-effacing in his appraisal of his achievements ("Clients came to me probably because I was cheaper than other photographers"), Wing obviously proved to be an immense talent in the eyes of Wong as his set photographer for a commercial commissioned by Japanese fashion designer Takeo Kikuchi. In 1997, the director invited him back for another stint in his Cannes-winning gay romance Happy Together starring Leslie Cheung and Tony Leung.
From there, Wing's career progressed into a whirlwind of shooting for top-tier magazines such as iD, Ta n k and Numéro, and clientele including Louis Vuitton, Rolex and A Bathing Ape, while continuing to work for Wong as his exclusive photographer and graphic designer. While greatly influenced by Wong and his aesthetic, Wing soon developed his own distinct, richly layered style that stands at the crossroads of art, fashion and cinema. But, as he explains, it's not really his "style" as much as it is a product of his ability to capture the essence of what he photographs.
"In Canada, the city's really quiet," says Wing on how he developed his unique nostalgia-tinged aesthetic that has helped redefine Hong Kong for the global audience. "But in Hong Kong, it's really noisy and loud. There's a lot of colours, a lot of people, and I didn't think that it was suitable to use black and white as I did in Canada for Hong Kong shots."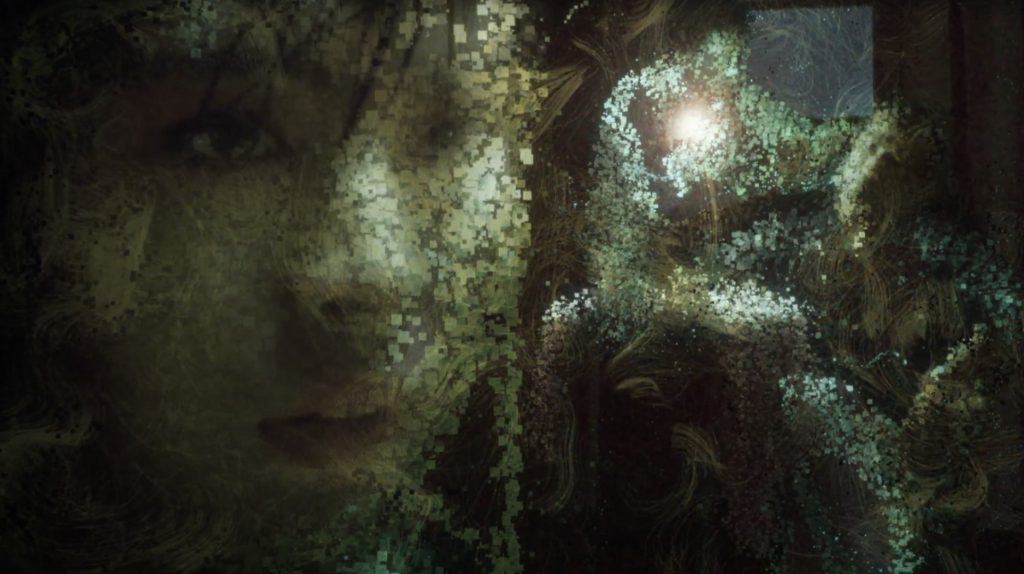 When I was in university, I learned this technique called cross processing so I decided to use it to showcase all the colours of Hong Kong – there are a lot of reds, yellows, and a lot of neon signs – because I think the colour is one of the characteristics of this city. But I wouldn't use this technique, say, in England where all the streets are mostly grey, or Beijing even, which is why I wouldn't really say that this saturated colour look is my 'style.'"
While Wing over the years took on many commercial assignments, even branching out into filmmaking by shooting music videos for artists including Karen Mok, Jacky Cheung and Vanessa-Mae, his personal projects are more than just selling products. "For commercial jobs, not a lot of emotion needs to be put in," he explains. "It's more about making the model and the product stand out and look nice.
"But for magazines, it's like an experiment. I get to have a bit more freedom and really let my creativity run wild. There was a time when I worked for an English magazine and I would try to showcase Hong Kong culture with shots of the city's scenery, or sometimes I would go to China and take pictures. I wanted to share with the English audience our culture."
Also see: 5 Netflix shows to dive into July
Scattered and disconnected from one another as his works may seem, capturing the character and emotions of his subject stands uppermost in Wing's mind and has remained a constant in his work whether as a photographer, director or now, an NFT art director ("I got a lot of help from the team and CG companies so I wouldn't really call myself an artist but an art director.").
"I'm a very emotional person, to begin with," says Wing. "But studying fine art in university made me an even more emotional person. In sketching class, my teacher used to turn off all the lights and make us draw in near-complete darkness, telling us to draw with our feelings rather than our sight."
His latest work Cryptyque, which marks his entry into the metaverse, explores evoking emotions and triggering memories using archive films from Hong Kong's New Wave. Set to launch in three phases, the NFT collectable was developed in collaboration with local tech-enabled art collective Beam+ Lab while Asia's leading film production company Mei Ah Entertainment Group will take its audience through the past, present and future. Beginning with the past, the series will embody seven emotions starting off with Desire, then Fury, Fear, Joy, Bitterness, Loathe and Love, in the form of a lost memory fragment.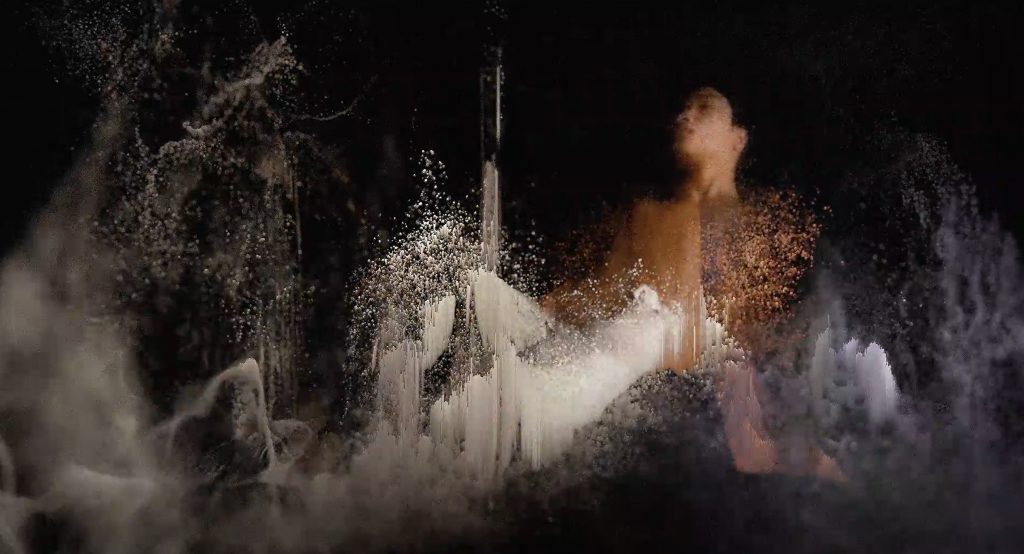 "It's kind of spiritual," says Wing. "The films used in the project are not the concept but a weapon that I can use to help me present my concept, which is the idea of past, present and future. It's like newborn babies. When they first arrive in the world they don't know anything and they have to learn from the people around them and their surroundings.
"But I always believed that babies do know. It's just that when they're born, they forget everything and they have to find their memories again through different experiences. This is what the 'past' is about. And I decided to use film footage to present this idea and the different emotions because the film itself has so many emotions – that's why I love it, because it has the power to make me feel all these different feelings. As for 'present,' it will be about discovering who you are as a human being and then 'future' will be for the audience to explore."
Though NFTs are currently lighting up the art world, this scene and trend aren't why Wing made his venture into this space. It was people coming to him and his adventurous attitude towards work that saw this project come about. "I wasn't really sure at first," Wing says. "I didn't really understand NFTs nor did I really have an interest in it. But then this company came to me and they showed me their amazing archive of old Hong Kong films and so I told them that if they trust me to give it a go, then I would take up this challenge."
Also see: 5 things to know about K-pop girl group Twice's Tzuyu
Recognised as an influential presence in whatever he does, Wing's advice for young creatives is simple: "Never give up." It's this cliché yet ever-important life mantra that has driven him to success after success. Though it's not always easy. "Working in this industry is tough," he says. "And sometimes there are things that you may not like so it's up to you to try and find the fun in whatever you do.
"Talking and interacting with the team is always fun and throughout the process, you can also learn a lot of new things. But you know, even if some days can be very boring and you may not have learned anything, maybe the food is good. That's fun!"
Also see: Interview: Aquila CEO Sophie Martineau, from diamonds to healthcare