Interview: Aquila CEO Sophie Martineau, from diamonds to healthcare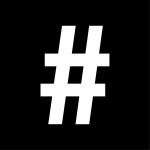 By: Hill Choi Lee
June 20, 2022
Sophie Martineau did not set out to become a trailblazer in the world of diamonds, a traditionally male-dominant industry. Now she is healthcare Aquila Group's founder and CEO and is committed in the fight against COVID-19.
As the COVID-19 pandemic started to rear its head at the end of 2019, Sophie Martineau's healthcare business was set to launch in early 2020. Such timing may be considered serendipitous for many. For Martineau, it puts her right where she wants to be – at the forefront of the fight against a virus that would take hold of the world for the years to come.
Before all that, Martineau made a name for herself in the diamond industry. A primarily male-dominated world not for the faint-hearted. She never complained about it though.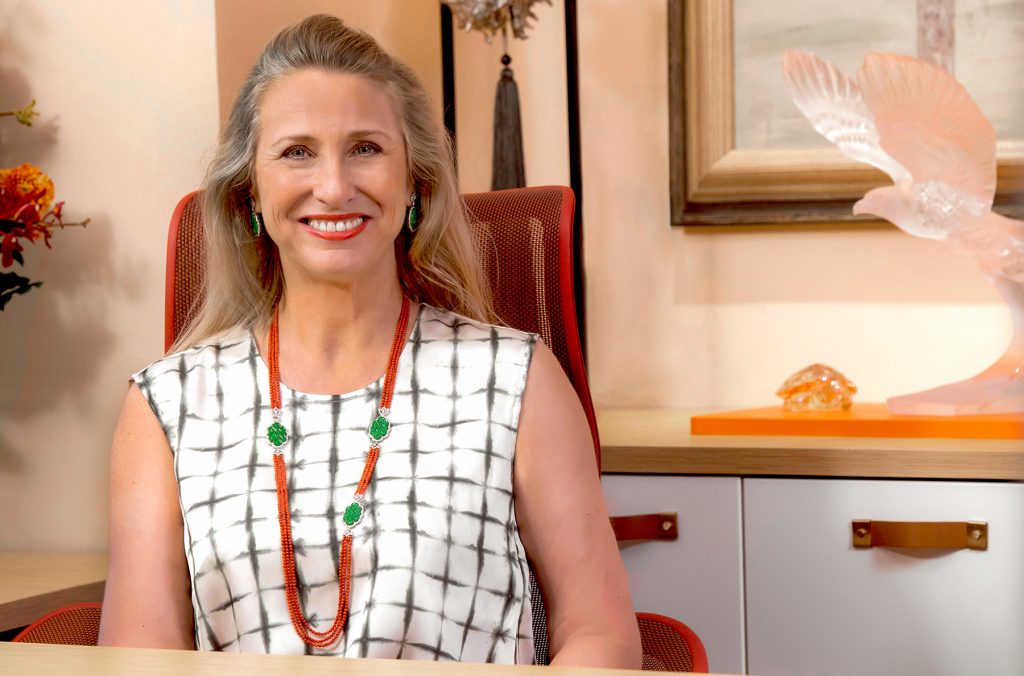 To her it was "simply working hard in an industry I loved", she said. "Of course, I was honoured to have been entrusted with the responsibility of helping steer a venerable and historic institution through a time of industry upheaval."
Martineau is referring to the tremendous changes in the late 1990s partly due to the impact of long-overdue restrictions on blood diamonds as well as partly the restructuring of the De Beers Group distribution model to enter into retail after its joint venture with LVHM.
"As one of the largest diamond siteholders, we also needed to respond by being innovative and seeing how we can add value through the rest of our operations," Martineau says. Though she often is referred to as a trailblazer in the diamond industry, the Aquila Group founder points out that she simply was the first "non-family female marketing director" at the diamantaire and was "following the footsteps of other inspirational women who led the way in the wider industry".
She adds, "The industry has been transitionally very insular, family-run and make-dominated. Of course, female members of the family have contributed immensely to the business over the years – whether formally or not. They are the true trailblazers and I am grateful to have been able to carry their legacy forward and pave the way for a whole new generation of women to do great things in the diamond business."
Also see: #legendasks: How to strengthen health and wellness during a lockdown
How it started
Originally from France, Martineau moved to Hong Kong in 1999 as the first female marketing director for the world's largest diamantaire. Six years later, she started her own business creating highly sophisticated and complex interior solutions for the luxury retail industry.
Combining her keen business sense with a deep commitment to social responsibility – including experience volunteering with Mother Teresa in India – Sophie was able to maximise financial returns while also helping a range of communities in need.
When the pandemic hit and cases were surging across Europe, the French government reached out to their contacts in Hong Kong and China to secure medical supplies.
It was here that the journey of the Aquila Group continues. Though originally not from the medical industry, Martineau's extensive working experience and network in China allowed her access to a reliable supply chain that she established in the past two decades.
She was quick to mobilise the production of high-quality personal protective equipment (PPE) and medical equipment for export to Europe. And so Aquila Healthcare was born. She is one of the few female founders in the industry and has driven huge growth in just two years. To date, US$10 million has been invested in the business, which has seen 40 per cent year-on-year revenue growth. f
Also see: #legendasks: Why is Niacinamide all the rage?
From diamonds to healthcare, what compelled you to switch industries? How did this come about?
From diamonds to face masks
So what compelled Martineau to switch industries? There was almost a two-decade gap between her entering the diamond market and going into healthcare.
She says, "There is a journey and an evolution that happened over time. I left the diamond industry in 2005 to start my own company, Aquila Group; having moved to Asia in 1999, I was fascinated by the dynamism and potential of the Chinese manufacturing sector which was still nascent at the time. I saw an opportunity and was open to the challenge of trying to navigate the complexity of sourcing and manufacturing highly technical and detailed products in China, so I jumped in and haven't looked back since.
Once you become an entrepreneur, it's hard to go back, and when you see new opportunities, you look for potential ways to tap into them. There is a great feeling of accomplishment and freedom when it works but there are also times when challenges seem insurmountable and self-doubt creeps in."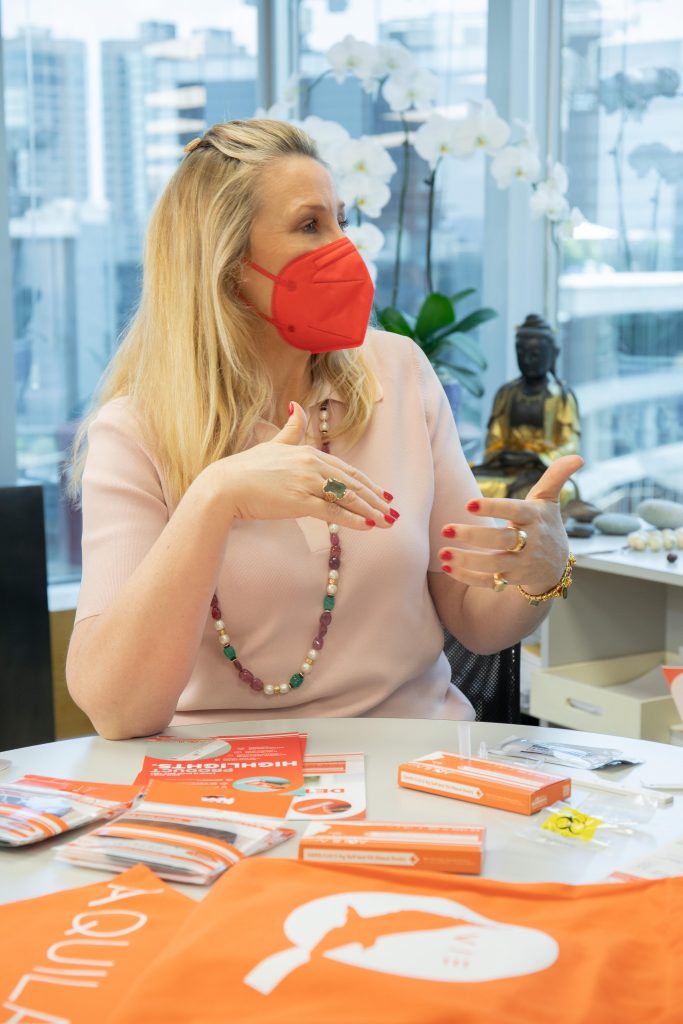 And as the years ago by, Martineau has begun letting some of her personal values inform her business decisions. "One of the things I care deeply about is helping those in society who are often voiceless and who often get overlooked. So whether it is trying to find a solution to develop temporary housing for areas affected by natural disasters or ensuring broad and fair access to medical equipment and products, there is a common thread."
"What started as a charitable and civic response to a global emergency soon became a growing business as there was a global shortage of high-quality protective equipment and medical devices and the quality, reliability and value of Aquila Healthcare's products consistently exceeded those of established global suppliers."
Also see: #legendasks: How to Buy NFT on OpenSea, a step-by-step guide
Aquila Group's major growth happened when the pandemic took hold of the world. What were the challenges for this young company in the face of a global health crisis?
Starting any new business is always hard, but it's true that starting a business in the middle of a global pandemic may have brought more challenges and obstacles than what a typical new business might face!
One of the major challenges we faced was not being able to travel outside Hong Kong or into China. But having been based in Hong Kong and Shenzhen since the early 2000s, I had built a strong network of high-quality and technical manufacturing partners throughout China and learned how to effectively work with them.
I am also grateful for my very dedicated and hardworking team in China who have been with me for many years and share my high standards and attention to detail; with me unable to travel to China, they have been an indispensable part of our success as they are on the ground, at the factory, with the partners, managing the logistics.
Without the ability to deliver very high-quality and reliable equipment, we would not be here today. One of the reasons that we have been successful is that we were able to offer top-quality medical devices and protective equipment, reliably and cost-effectively.
Also see: #legendasks: How to reinvent your skincare routine with Drunk Elephant beauty tips
The other challenge was that we entered an industry with huge global players that have a presence around the world and decades of history and experience. In some ways, the pandemic brought to light some structural problems in the industry and allowed a new entrant such as ourselves to break into the market.
For example, many of the large global players did not manage their supply chains or manufacturing well enough and as a result, many customers (big and small) were left without access to high-quality medical devices and equipment. For me, the quality of our products was paramount so we were obsessive in ensuring that we exceeded whatever standards were; and knowing that peoples' lives were literally at stake, we also managed logistics closely. Throughout the entire pandemic, we did not have one single delayed shipment to any of our clients.
Hong Kong has taken a stern approach to keep the infection rate under control. What can we do better?
In the grand scheme of things, Hong Kong has done an incredible job managing COVID-19; of course, the government deserves credit but I also think that the people of Hong Kong also deserve a lot of credit. It is because of our collective self-sacrifice, discipline and resilience that the city has been able to keep the virus at bay for so long.
As Hong Kong returns to the new normal, I hope we can transition to a form of management and prevention of COVID-19 that builds on our collective experience and how we learn. We don't necessarily need strict government controls, lockdowns, quarantines and mandates; I think our city's residents have proven themselves responsible and willing to do the right thing for the greater good. What we do need, however, is clear and consistent guidance backed up by facts and science, along with effective and widely available tools to help us make this balance.
One key element of this strategy would be to identify infections early and prevent community spread. As the city continues to open up and we interact in larger groups, we shouldn't worry too much if frequent and regular testing is a part of our routine. With a highly sensitive rapid test like our AquilaVIE COVID-19 Self-Test, we can accurately identify early infection at lower virus levels, so hopefully, that allows the city to continue to open up with great peace of mind if we all take this responsibility seriously.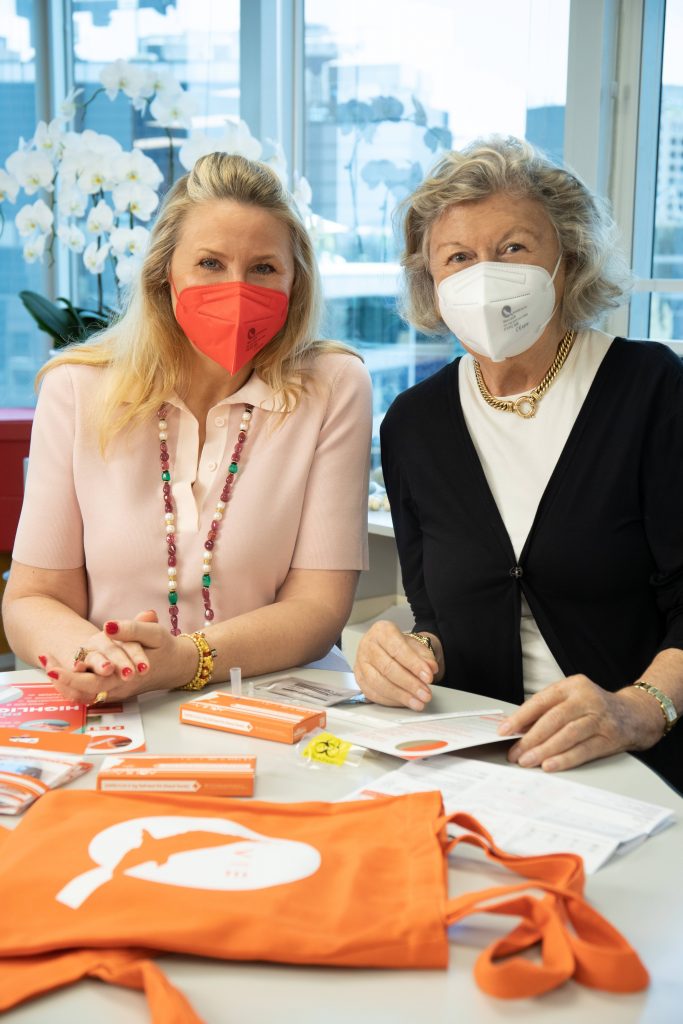 One of the product lines you are offering is AquilaVIE. How is this different from the other medical product lines in Hong Kong?
AquilaVIE is the brand that encompasses all the products that we produce – from protective gloves and respirator masks to syringes and needles for vaccination. Up until the beginning of this year, we had been purely B2B, but with the fifth wave hitting Hong Kong so badly, we launched the AquilaVIE consumer business with the AQUILAVIE® SARS-CoV-2 Ag Self-Test earlier this year.
As a brand, I believe we are different from most other brands in Hong Kong because we can stand behind the quality of each of our products have managed each step of its production and delivery. On one hand, there are many generic brands out there that are sold by trading companies, and while they serve a function, it's very hard to know their true safety and effectiveness; on the other hand, there are the very big name brands that are priced so exorbitantly that they remain out of reach for many people. What I want AquilaVIE to represent is a brand that people can look to trust for its quality, safety and value.
A good example is our AquilaVIE rapid COVID-19 test which boasts one of the highest sensitivities among Rapid Antigen Tests on the Hong Kong market. It can detect the virus even at low viral loads during the early stages of infection with high levels of accuracy. It was tested by the Paul Ehrlich Institute for the German Federal Ministry of Health along with 245 brands of rapid antigen tests; for high and moderate viral loads (with a CT value ≤ 30) our test ranked No.2 globally.
Also see: #legendasks: What is vibrational therapy
How should we approach community healthcare going forward?
I believe that we need to reduce worry, panic and uncertainty within the community and at the same time, we need to also rebuild the trust that was lost at the beginning of the pandemic. As I said before, having clear and true sources of information is very important as is having a stable, reliable supply of high-quality medical products at fair and reasonable prices.
That is why as part of our marketing efforts we are investing heavily in developing content that can be a useful and helpful source of information and education for the public at large. With so much disinformation out there, it is important that consumers feel assured and comfortable in their choices of healthcare products. Through our social media platforms, we want to empower consumers to choose the right product (and not necessarily ours) by knowing the facts and knowing what questions to ask. We do this in different ways from working with different partners to sharing insight and knowledge in a way that everyone can understand or creating interesting, easy-to-understand infographics and focusing on providing simple and practical guidance or breaking down the science behind some important concepts.
Also see: #legendasks: What makes coloured diamonds so special