Interview: Japanese artist Yukimasa Ida dominates abstraction and realism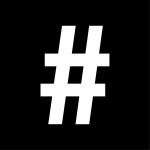 By: Stephenie Gee
August 15, 2022
Treading the line between abstraction and realism with dazzling colours, skilful distortions and rich impastos, Japanese artist Yukimasa Ida talks to Stephenie Gee about capturing vivid moments in time
As Yukimasa Ida takes his brush to canvas in broad, blurred strokes, his recurring theme of "Ichi-Go Ichi-E" – or, in other words, impermanence – takes the form of a nostalgic silhouette that borders abstraction and realism. While there is a certain sense of melancholy pervading the painting, there is also a sweetness that lies beneath. After all, it's the beauty of transience that the Tottori native and son of Katsumi Ida, a revered Japanese sculptor, wishes to embrace and share with the world.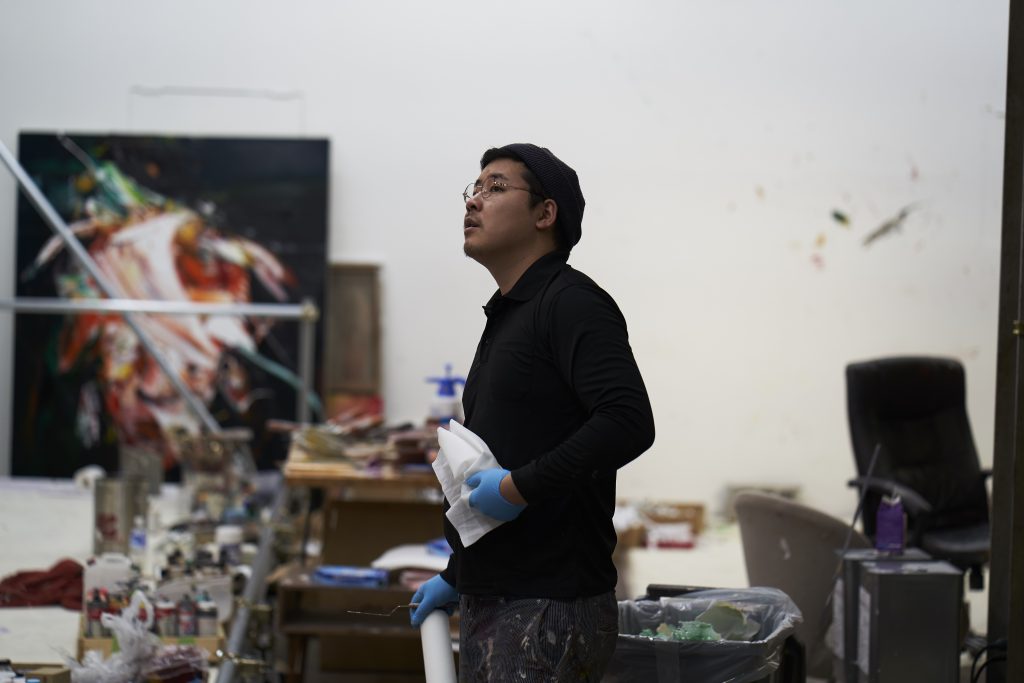 "I don't want to force anything on an audience," says the 32-year-old. "I'm happy if they can feel something and think, but the completed work is no longer mine. It belongs to this world. So even though it is me who created it, every audience is free to receive whatever they want and wish from it. However, there are some people who can read deeply into the hidden message and [when that happens I] feel happy."
Also see: Cover Story: Ji Chang Wook x Buccellati & Tod's
Entitled Bob, the intimate piece can be seen from now through November 30 at Villepin's The Loss of Human Face? exhibition, among masterpieces by Francis Bacon and contemporary artists Adrian Ghenie, Zeng Fanzhi and George Condo that explore the significance of human faces. Which, for Ida, is "the surface, the structure and the essence of emotional communication for perceiving and memorising someone's existence."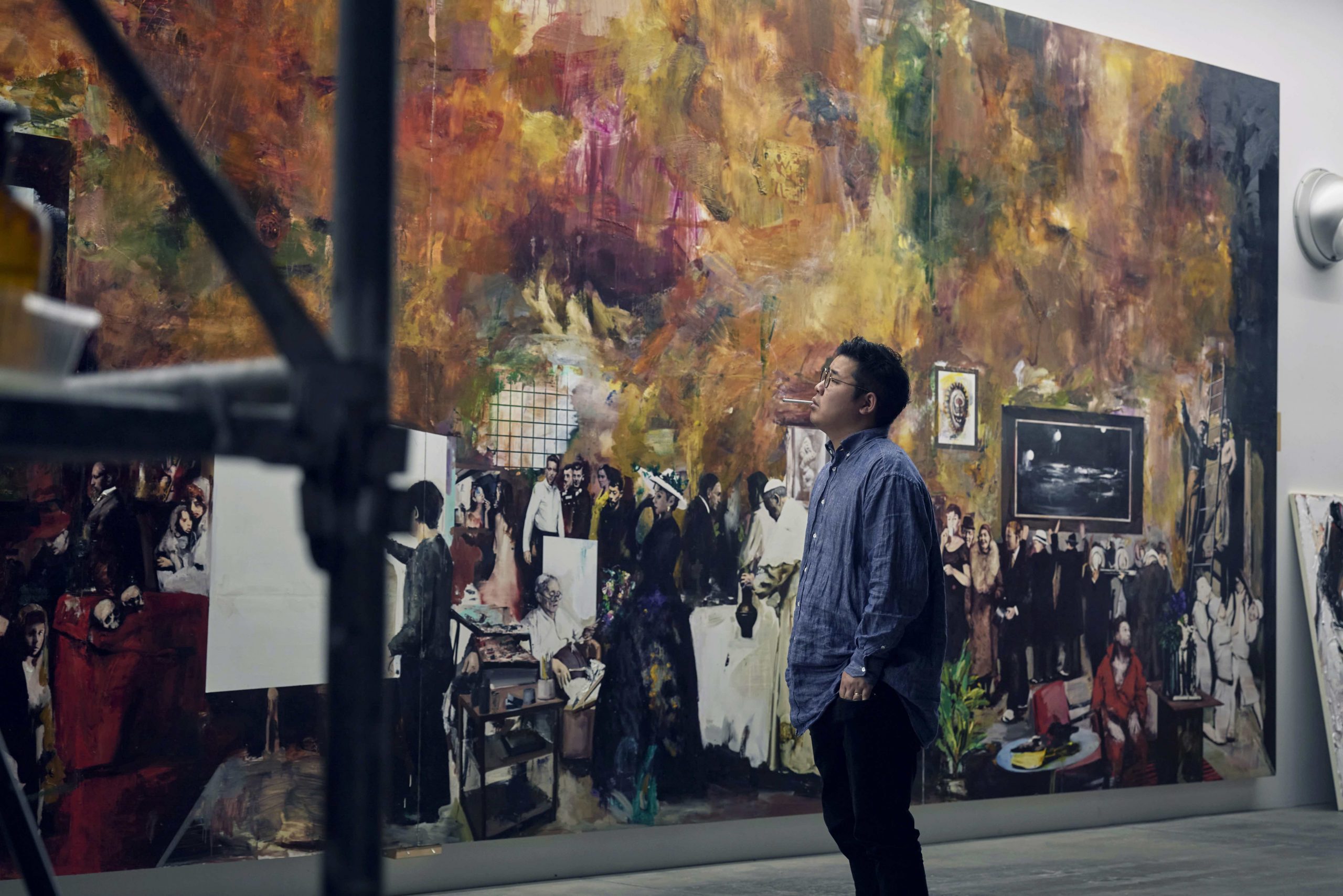 How did you begin your painting journey and how has your father influenced you as an artist?
I can't remember exactly what made me start painting. My first memory was drawing in the atelier of my father, who was a sculptor, before I learned to speak the language. Since then, I continued to draw. It was when I was in my mid-teens that I decided I wanted to pursue a career in art. I had tried sports, piano and other things, but I realised the only thing that lasted was painting. More than unconsciously, art was always around my family, which brought it closer to me. The first adult I saw working was probably my father. And when I look at the lines in his drawings, I feel that I am my father's son and that I have his blood. Perhaps I paint with a sculptural rather than a pictorial approach. I'm sure this is due to the influence of my father.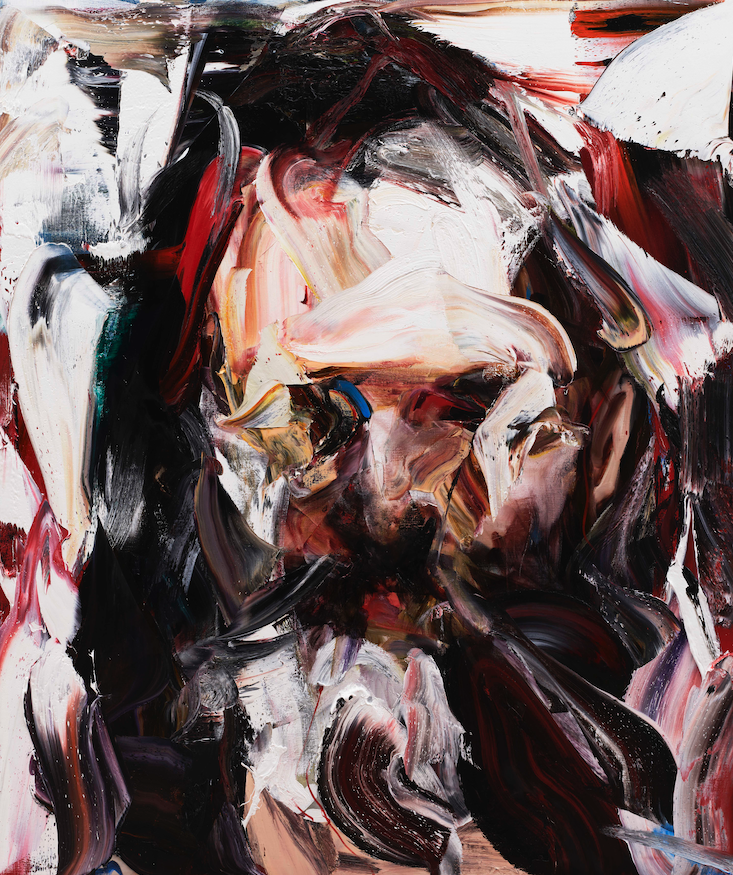 Could you tell me a little bit more about your concept "Ichi-Go Ichi-E"? What does it represent and how is it captured in your work?
It means a once-in-a-lifetime encounter, but it also includes concepts of time, life and death. I was inspired by a scene from my trip to India in my early twenties where I met people from all walks of life. Some were wealthy, some were artists and some were in poverty. One day I saw a girl in the slum looking for something from a pile of garbage. When she picked up something, I understood it was a piece of meat that someone had eaten and thrown away. The girl smiled at me and ran off. I couldn't forget her face and eyes, and I thought that I would probably never meet her or any of the people I had met on my journey again. That was when I realised this concept of irreversible time. At that moment, a feeling that I had perhaps had in myself for a while became a word. It was the word "Ichi-Go Ichi-E."
Also see: Gucci celebrates bamboo bag 75th anniversary with Princess Kaguya short film
You grew up in Tottori Prefecture. How has that landscape and environment influenced your work?
I grew up just on the border of Tottori and Shimane prefectures in western Japan. It's a very beautiful region with a deep belief in the gods. The mountains, the sea, the rivers, the sky – everything is beautiful. I don't know where to start to explain because there are so many influences. But, I think the most important one would be "light". Or, in other words, "colour". I'm often reminded of the various gradations from blue to pink and green in the sky. The sea has days of harsh contrasts and other days are really calm. I often go to look at the sea when I go back to my parents' place and I get a sense of what is born and what is dying. I also like the eerie deep green of the mountains.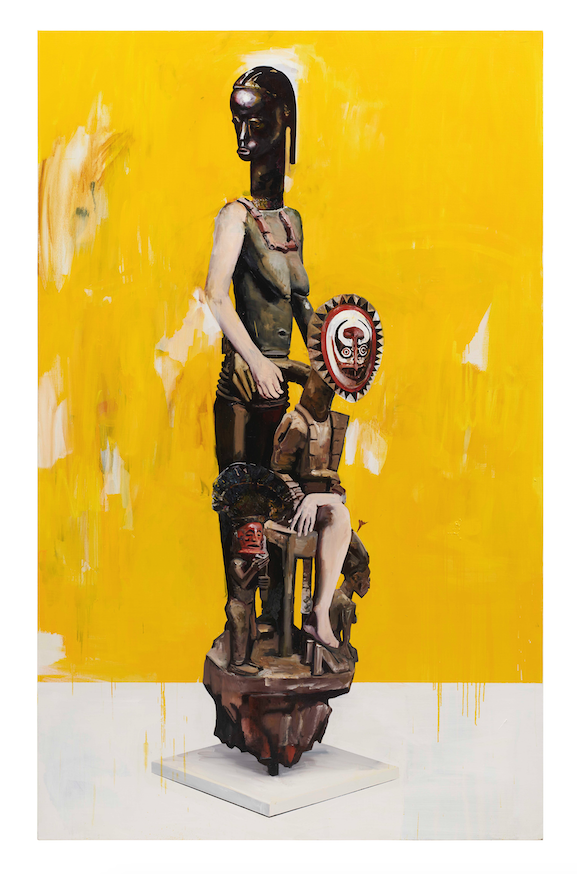 Could you tell me more about one of your most important works, Bob?
Bob was like a second father to me. The inspirations could be memory, afterimage, time… There is no particular message I wanted to convey through my work. He was a very, very important person to me whom I loved, which is why I draw him so often. Perhaps I'm thinking about the relationship between people and encounters, which is connected to the theme of "Ichi-Go Ichi-E" as well.
Also see: 5 things to know about Alchemy of Souls star Hwang Minhyun
Human connection has always been a constant theme in your work.
More than interest, I love this world, and there are people I love. There is no reason for me not to draw them and people never live alone. For example, if you go back to family lines, there are probably thousands and millions of people existing there. We would not be here if even one of them were missing. This is truly a miracle, and there is an essence of human connection. We learn words from our parents, and then we acquire our own expressions. It applies to everything.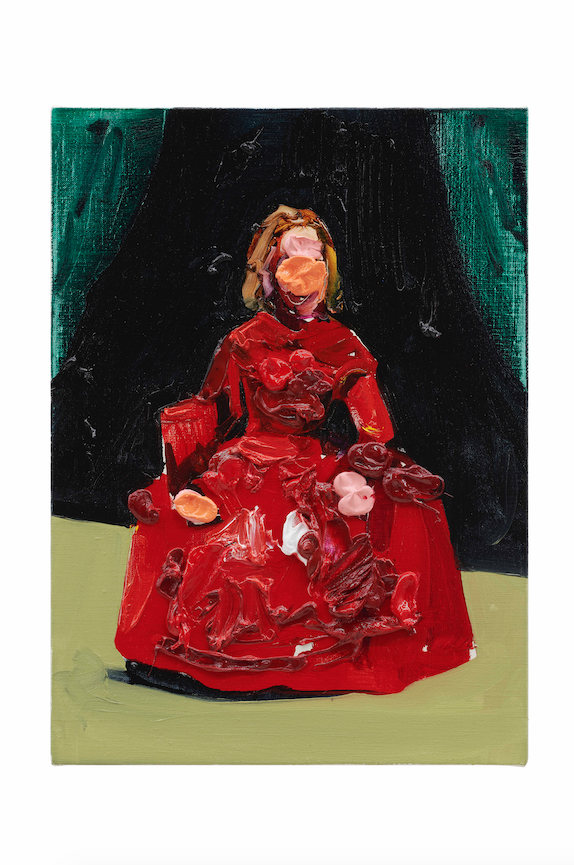 Tell me more about your upcoming solo exhibition in Paris with Mariane Ibrahim.
Based on the premise that there is a general theme of "Ichi-Go Ichi-E", I'm focusing on the concept of "time" in this exhibition. Your works lie between abstraction and realism – how do you find the balance between the two?
To be honest, I don't know how either. Before I know it, the work has been completed. However, there's definitely a feeling that it's not me who is drawing. I'm drawing as if something is leading me, which is perhaps unconscious. I really enjoy painting during those moments.
Also see: Interview: Korean actor Jang Hyuk on performing in John Wick-esque film, The Killer
Your paintings are also done in accordance with the rules of shape and colour.
As the painting is a wall of colour, certain constraints arise. It might sound contradictory, but it's like seeking freedom in incomplete freedom. It's also interesting because the new rules in my paintings are created by myself.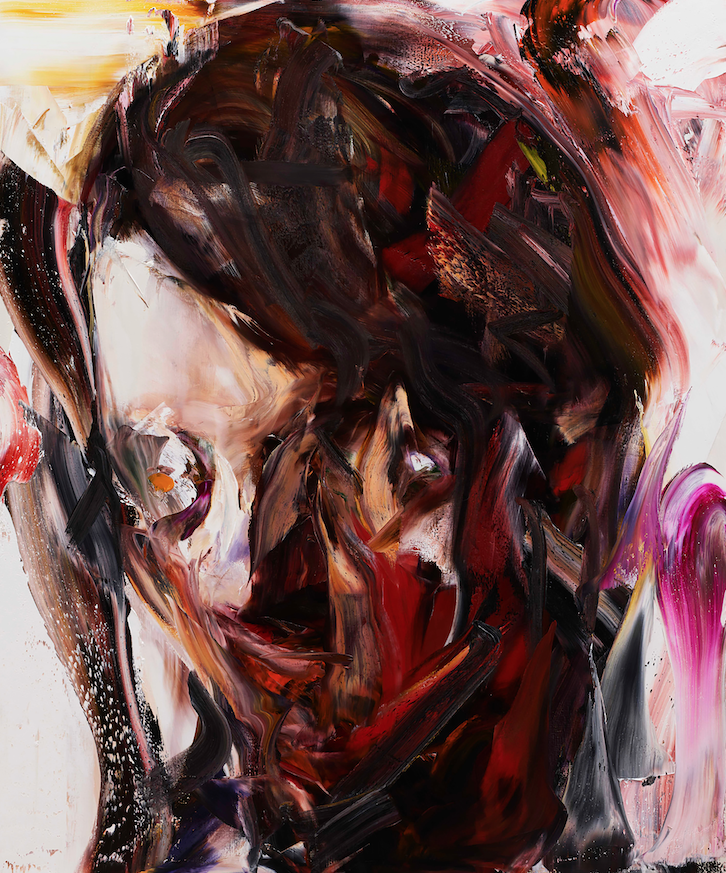 A lot of your work showcases distorted forms and figurations. How does this aesthetic link back to your concept of "Ichi-Go Ichi-E"?
Memory is a vague thing. When I look at the features of that thing, I want to scrape off the unnecessary. The result might be getting distorted, but it is not intentional. The important things are in the process of being in a tense moment of struggle to get something that is the core of that person, object or landscape. Those things don't appear on the surface of the completed works, but those are definitely present in the works. It is a world only I can see. It is also "Ichi-Go Ichi-E".
Also see: Your ultimate mooncake guide for Mid-Autumn Festival 2022