Curator Rossana Orlandi spreads message of sustainability with plastic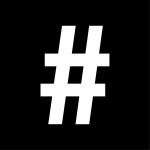 By: Ilana Jacobs
November 11, 2021
Plastic waste is a serious problem, but Rossana Orlandi thinks it isn't so much plastic as it is the way we use it. The Italian curator, who recently staged her first Asia exhibition in partnership with Henderson Land, talks to #legend about the importance of changing perspectives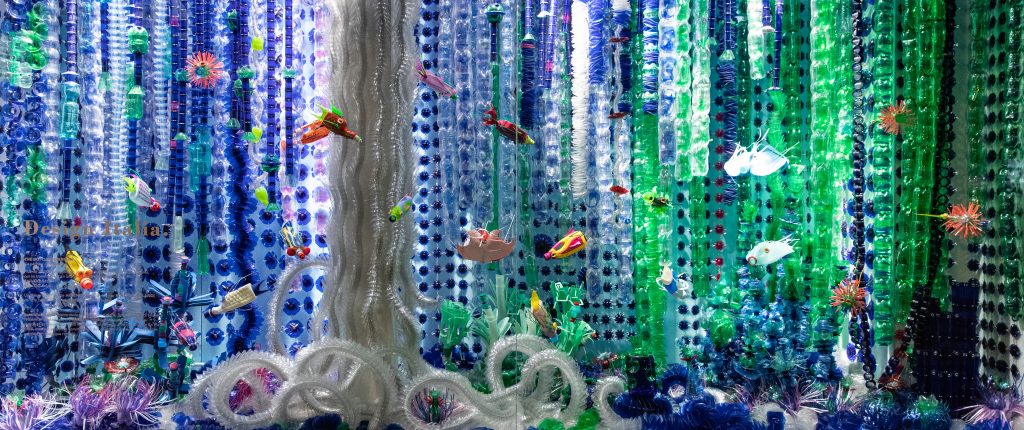 Rossana Orlandi has never been one to sit back and let things settle. After 30 years devoted to the fashion industry, she left it all behind to start a design and art gallery in 2002. Even after the international press named her Milan gallery one of the eight most important in the world, Orlandi still wasn't satisfied. Instead, she went out to find a new mountain to climb and she certainly found a steep one: sustainability.
In 2019, the Italian curator started the environmental project RoGuiltlessplastic, which encourages artists to find new and innovative uses for waste products. As the name suggests, the project sets out to redefine plastic waste as a material that can have value and not something to feel guilty about. And the winners of the Ro Plastic Prize in the past three years have certainly found creative purposes for the material, from couches to thread to fine art.
It's fitting, then, that her most recent exhibition with property developer Henderson Land was titled Waste Is Value. Held at IFC mall in July, the exhibition celebrated Henderson Land's 45th anniversary with a collection of art and design projects made from recycled and repurposed materials – all selected and curated by Orlandi.
While this was her first collaboration with the company and her first show in Asia, Orlandi saw the exhibition as an opportunity to further the cause of sustainability. "I was particularly impressed that such an important group as Henderson Land, which is so active in many areas, wanted to create a cultural and artistic event dedicated to environmental sustainability and responsibility for its 45th anniversary," she says."It has been a great honour to be chosen as the curator of this event, especially knowing how important a guest is in the Asian culture. So I don't just thank Henderson Land for letting me come to Asia for the first time, but also for the role it has confided to me."
Like the curator, Henderson Land has a history of sustainability, in the past few years developing sustainable architecture and environmental protection methods for its various businesses. Waste Is Value signifies just how important responsible innovation is to the company's mission.
Consisting of 45 upcycled art and design pieces, the exhibition aimed to show Hong Kong residents the practicality of going green. The pieces were categorised into four themes dedicated to different aspects of sustainability in the city: Go Green, Ro Plastic Prize, Iconic Upcycled Artwork and Marine Eco-life.
"The four themes of the exhibition came to light as I gathered all the artworks to make it happen," Orlandi explains. "Go Green refers not only to Henderson Land's colour but also its mission. It's a colour that has been used by so many of the designers I have involved in RoGuiltlessplastic. Green is now recognised as a manifesto colour.
Also see: 5 must-see highlights at Hong Kong's new M+ museum
"[As for] Ro Plastic Prize, since the inception of the prize in 2019 we have received projects from all over the world with designers of all ages. My intention was to celebrate, with the artworks of this theme, the enthusiasm of the creative community to embrace my message."
Iconic Upcycle Artwork showcased masters who lead the way and are the example for the next generations. "They have a great responsibility," Orlandi says. Finally, Marine Eco-Life was specially curated to echo Hong Kong's harbour marine life and bring awareness to the "disaster" at sea.
Prompted by these themes, artists found amazingly creative methods of manipulating plastic into upcycled products and marine works of art. Orlandi explains that it is hard to pick a favourite but notes that the Charlie Chair by ecoBirdy is "well thought for kids, using recycled plastic toys as the raw materials." She also calls the Recycled Bottles and Plastic Fishes by Arsenio Rodriguez "a very iconic piece, using thousands of plastic bottles collected from the beaches". Along with practical furniture and beautiful sculptures of underwater worlds, Orlandi adds Alessandro Ciffo's Ciotola Big Azzurra to her list of favourites, a technically masterful artistic vase made from humble silicone.
With such incredible pieces, Waste Is Value functioned as real proof of a reusable future. However, beneath Orlandi's solid resolve for her mission, there is a concern that she has wrestled with for years. Asked what the greatest challenge of the curation process was, Orlandi replies, "The same one that I accepted when I founded RoGUILTLESSPLASTIC in 2018: the confirmation of my thought that plastic is guiltless, which was absolutely against the trend of what the world was screaming at the time. We can't live without the use of plastic, the misuse and the abuse are the real [source of guilt]. And it's our job to raise awareness about the importance of the responsible use of this precious material."
"The most surprising moment was realising that the design world just needed the right message to create a new design culture," she adds. "Recycle, reuse, upcycle are the start-up of the new economy."
Martin Lee Ka-shing, the chairman of Henderson Land, said about the exhibition, "We believe the curation of the international eco-friendly designs will inspire visitors on upcycling and 're-waste'." Orlandi agreed, with the hope that visitors would leave with a simple phrase in mind: "My message is strong and clear: show to the public how important it is to SAVE THE WASTE in order to transform it into value," she says. "The world is covered with waste; the big challenge is to make it become raw material."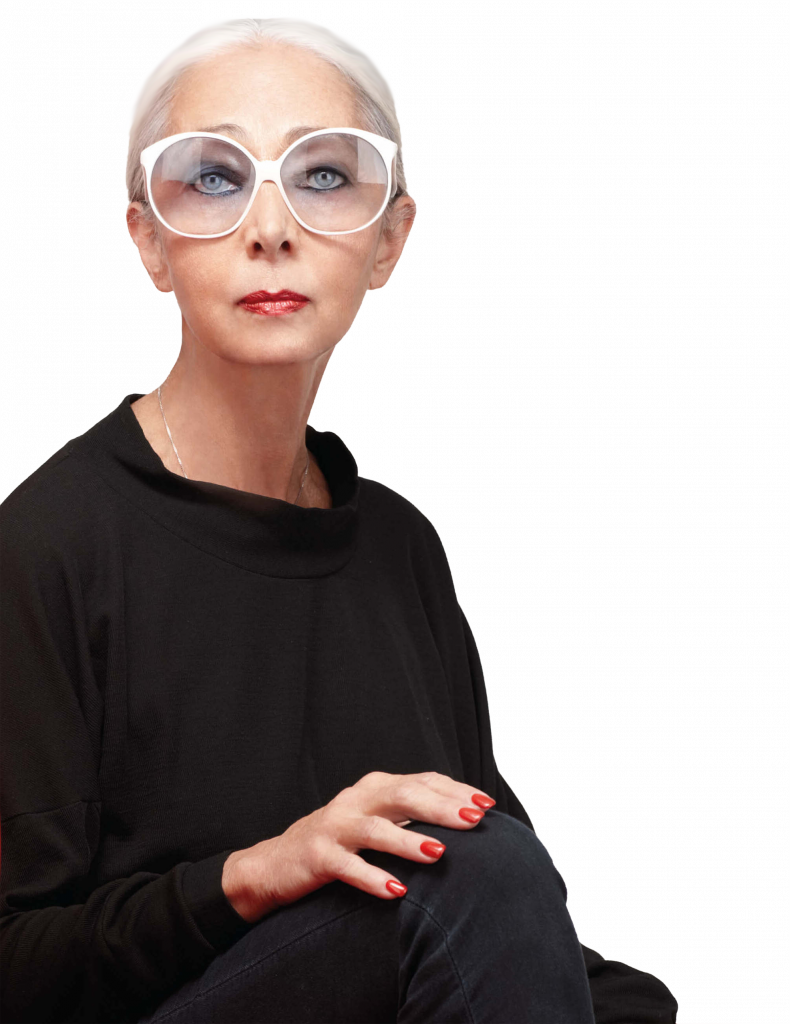 The world is covered with waste; the big challenge is to make it become raw material

Rossana Orlandi
Orlandi isn't just talking to the next generation. She believes that "we are already in the future" when it comes to recycling and upcycling, and are all accountable for the Earth's protection. "I'm convinced that this message involves everybody, without exclusion of age," she explains. "It's young people and especially children who educate older people. But this doesn't imply that adults should not be aware of their responsibility to educate children. It doesn't exist in a young or an old generation, there's just a present generation that has to work for the future of everybody."
Orlandi even installed special QR codes for each piece that led to the story of the object, allowing visitors to relate to sustainability on a personal level. "The way we design products has to change. It needs to integrate less harmful ingredients and use proper material while defining how we can reuse products after their normal life cycle. This should be at the heart of our design thinking, never forgetting to give emotion. Emotion moves the world."
For something so intrinsically dependent on collective effort, Orlandi for one is not lacking in passion. She explains that her personal sustainability story is RoGuiltlessplastic, but when asked what made sustainability so important to her, she fires back, "It is me that questions you: Do you think that it's still possible to be responsible not being sustainable?"
Also see: 100 Takes: Perry Lo's illustrated take on childhood nostalgia