7 brands celebrating LGBTQ+ Pride Month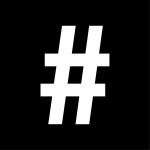 By: Sally Kang
June 20, 2022
Serving our community has always been part of #legend's mission. This month, we want to put the spotlight on some of the world's most recognisable luxury brands that embrace the diversity in our community just like we do
June is the month we celebrate the LGBTQ+ community around the world – most notably, marked every June 28, after the first pride march in New York in 1970.
Despite the positive increase in society's acceptance and rights toward the LGBTQ+ community, there is still some way to go. As we near the day, we highlight seven brands celebrating pride month with their businesses and exclusive collections.
Savage x Fenty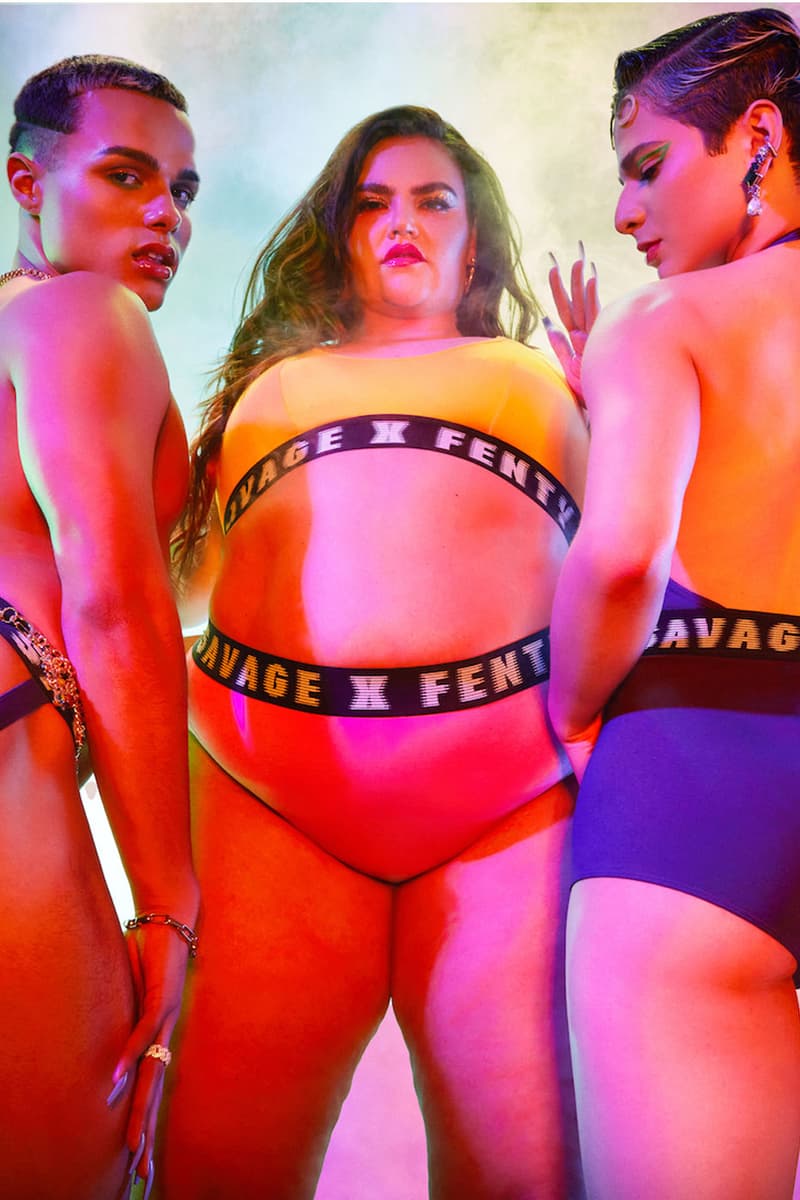 Widely known as "Rihanna's creative brand" that highlights the concept of fearlessness, confidence, and inclusivity in everyone everywhere, Savage x Fenty has launched its new "Savage x Pride" collection with several LGBTQ+ stars to celebrate June pride month 2022.
"Authenticity" and "self-expression" were the campaign's emphasis; the stars looked fierce and sensual. Savage x Fenty has partnered with a non-governmental organization, GLAAD, which covers stories from the LGBTQ+ community, and the complete donation of the collection proceeded.
Calvin Klein
Calvin Klein, a longtime supporter of the LGBTQ+ community, has released their "This Is Love" collection with casts from LGBTQ+ organisation, The Trevor Project, to honour pride month. Each model represents different shapes, sizes, genders, and identities with a unique storyline.
The collection includes basic underwear for daily wear, like a gender-neutral skirt and vinyl jacket, featuring the rainbow colour from the Progress Pride Flag. The woven labels on an item identify the meaning behind the colours; pink for sex, black for beauty, red for life, orange for healing, yellow for sunlight, green for nature, turquoise for art, indigo for harmony, and violet for spirit.
Also see: Louis Vuitton flexes NBA prowess in the third collection
COS
Famous for its high-quality and thoughtful designs, the brand COS has announced its new pride collection, "Love for All", supporting LGBTQ+ organisations. Multiple talented artists from the LGBTQ+ community were brought together for the collection to share a meaningful message. Zipeng Zhu printed the colourful characters "love" onto daily wear, Kai-Isaiah Jamal applied an original poem to the tees, and Soko's pride anthem "Oh, to be a Rainbow!" was celebrated through rainbow-coloured graphics.
COS underlined its awareness of the community by donating 100 per cent of the profits from the pride collection toward The Trevor Project, Choose Love and Kaleidoscope Trust.
Cher x Versace
Versace and Cher have linked up for the "Chersace" collaborative collection to celebrate pride month 2022. The collaboration is sensational since Donatella and Cher are both supporters of LGBTQ+ rights.
The collection includes from luxury T-shirts to a baseball cap that ranges from US$125 to $3,350. Designs were inspired by the Italian fashion house's signature Medusa head motif with a rainbow and bedazzled logo, reflecting the community's colours. What is unique about the collection is that two iconic' autographs are signed on the back of the collection along with the collection message "Celebrating Love and Unity".
Also see: 5 things to know about HyunA "The Fashion Icon" of K-pop
Ralph Lauren
Ralph Lauren continues its partnership with the LGBTQ+ organisation Stonewall as a proud long-standing supporter of the LGBTQ+ community. Their two keywords for the 2022 Pride campaign are "braveness" and "trueness", directly mirrored from their brand message "the bravest choices you can make are to be true to who you are and remain true to whom you love."
The campaign is conducted by the former editor-in-chief of Out magazine, Philip Picardi; it features unique LGBTQ+ luminaries like Ariel Nicholson, Keith Boykin, and Staceyann Chin who share their insights and a "new American dream". Rainbow-themed key products ranging from Ralph Lauren's cashmere sweaters to canvas sneakers are also merchandised to celebrate pride month. All profits from the collection are donated to the community to support the LGBTQ+ community.
Nike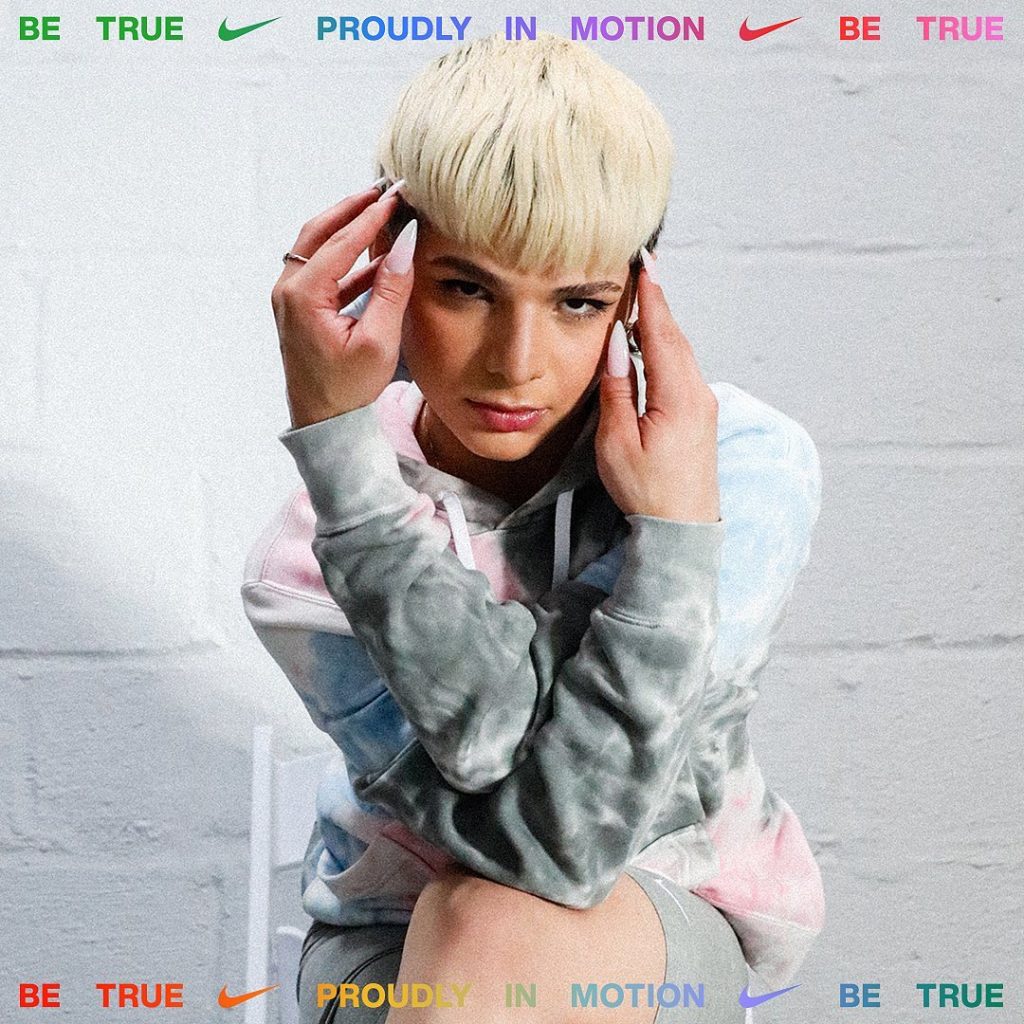 Nike has a long history of supporting LGBTQ+, with a total of US$2.7 million in donations to various LGBTQ+ initiatives since 2019. Their support continues in 2022.
The "Be True" campaign highlights love through identity, expression, and sport. Nike's new pride collection displays a Cortez sneaker, the Oneonta sandal, and daily sportswear that aim to match the planned-to-be-released new Nike Dunk. Five inspiring changemakers: Schuyler Bailar, Honey Balenciaga, Andrew McCaskill, Aleshia Ocasio, and Chella Man share their stories to bring awareness to this diverse community.
Also see: The metaverse wears Prada
Levi's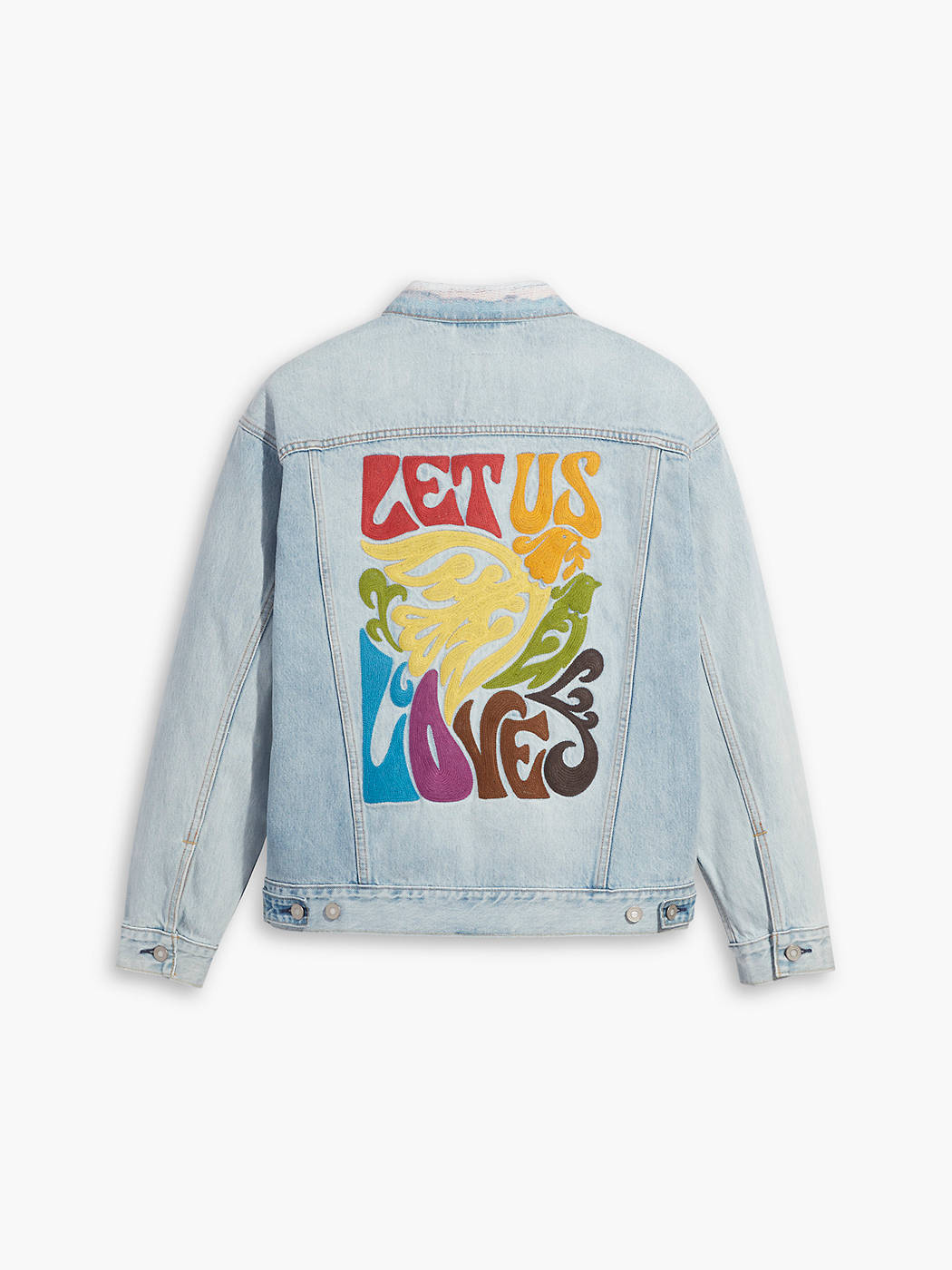 A worldwide denim jean brand, Levi's presents its "Pride Collection" in support of June Pride Month. The brand's hope for diversity and inclusiveness of the community is delivered from their genderless and size-comprehensive collection of a box-cut denim jacket with multicoloured "Let Use Love" print to a pearl button detailed lace-up corset.
The brand's appreciation is also applied to the existing denim lines of straight-leg Levi's 93 501 with a rainbow patch on the back, reverting back to the moment of the 1970s Pride movements.