Net-a-Porter's global beauty director Newby Hands talks sustainability in beauty
March 13, 2020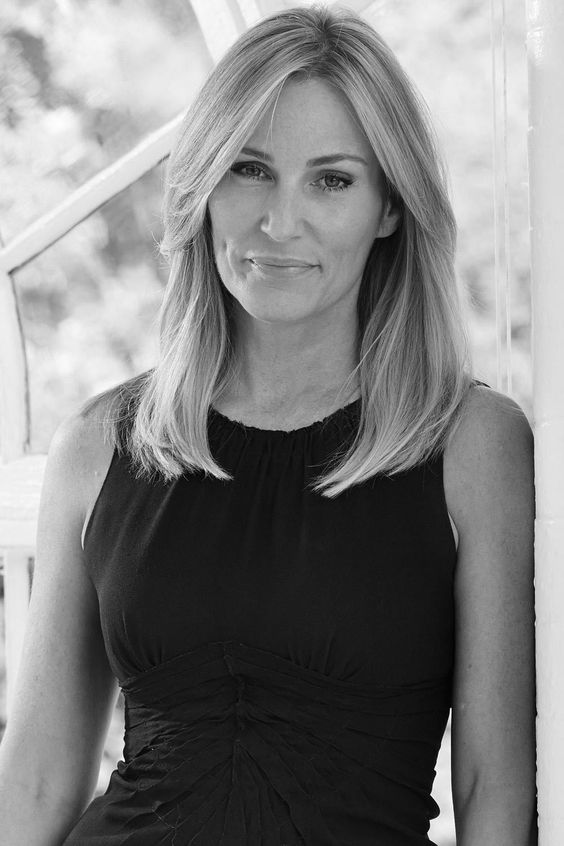 It's no longer difficult to get good skin these days because technology is now making home facials more and more common, with the help of tools and devices such as Teresa Tarmey's micro-needling programme, Angela Caglia's Cellreturn mask and Joanna Czech's facial massager, to name a few. However, in many places around the world, it's still challenging to buy these popular products.
Thanks to Newby Hands, Net-a-Porter's global beauty director, we're now able to get a wide range of beauty brands with just a click. She knows pretty much everything about beauty after being in the industry for more than 30 years. We caught up with Hands to discuss the growth of Net-a-Porter Beauty, the brand-new Net Sustain line and the upcoming trends in beauty.
Net-a-Porter Beauty has grown tremendously over the years. What are the reasons for its success?
We're known for our good customer service, which is available 24/7, and we're in 22 languages. But also what sets us apart is that we can find products that, even if you live in New York, you aren't able to find. So there's always that element of discovery. People who have shopped with us for a long time always want to know – say, with certain big brands where we don't take the whole range – why we've chosen to sell those particular products.
In a way, we're constantly editing the world, finding something that we know will have the quality to last. Even in a city like Los Angeles, you'd think they would have access to everything. But there's a lot of brands that they don't have, so we curate all those little brands. Some of them are very small, artisanal brands. The next step is making sure that we can take them global.
Compared to a physical retail store, online customers can't touch and try the products first. How does the Net-a-Porter Beauty team combat this issue?
We've already established ourselves as a truly global fashion and beauty destination, and have a seriously sophisticated, discerning customer with an appetite for newness and the latest trends. We consider it a unique differentiator to be able to merchandise beauty and fashion together, and to educate our visitors not only on which bag or shoe to buy to get the look, but the eyeshadow and lipstick as well. The impulse to shop from the page applies to beauty as it does to fashion, and now our customers can do both in one destination.
We've received a phenomenal response to our beauty offerings and have had to continuously replenish stock to service high demand since we launched. Our customers love the range of the products we have on offer. We originally worked towards maintaining a very tight assortment of brands, but we keep finding brands that we love and we are now adding to our beauty portfolio on a weekly basis.
Our customers are exceptionally well informed, style-savvy and up to date with fashion and beauty trends – they visit Net-a-Porter because they are looking for an edited selection of the best brands. They want the best products available and they want to see results. We have discovered that they're interested in newness and are willing to try new products – they are brand-loyal, to a certain degree.
What's the biggest challenge as an online global beauty retailer?
Fragrance can be challenging online; however, discovery sets work really well for us. So there's a way around it – and I think the element there is that they'll discover something completely new that they love.
Tell us about Net-a-Porter's Net Sustain beauty edit…
From January 2020, for the first time, 27 beauty brands were added to the Net Sustain platform, an important development in Net-a-Porter's sustainability journey, further allowing customers to make informed choices. These new Net Sustain beauty brands have been complemented by 45 additional fashion brands, taking the total up to 100. Each product fits within one or more of the defined Net Sustain attributes that meet the business criteria for sustainability. They take into account human, animal and environmental welfare, and aligning with internationally recognised best practices in the fashion and beauty industries.
This is an exciting moment for us and the industry as a whole, as anything that gives customers more clarity on what they're buying and helping them make more conscious choices in how they shop is a positive thing. It will also assist them in aligning with their wider lifestyle, such as choosing vegan skincare to go alongside a vegan diet.
What do you think about sustainability in beauty these days?
We're seeing a change across the beauty industry. Consumers are interested and looking for sustainable options within the beauty sphere. There are many facets of being environmentally responsible when it comes to beauty, and brands are responding to this in the best way that fits their brand.
Net-a-Porter Beauty has been working closely with Hollywood celebrity facialists such as Angela Caglia, Teresa Tarmey and others. Why do you think they branch off from doing their own products?
For the past few years, it shows that harnessing celebrity star power is a winning strategy for the skincare industry. A well-known face can significantly boost sales due to the publicity, which is often free, especially through social networks. Overall, we have seen a very strong performance with these brands, given their strong presence on media and their reputation among customers. Furthermore, these facialists are seeing women daily in their clinics and noting the real concerns they have for their skin; by addressing these issues in their products, they're able to resonate well with customers.
We've noticed that you always get to try new facial treatments. Which are the ones that impress you the most?
I love going to Sarah Chapman, or someone from her team, at Skinesis Clinic and Yvonne Martin at the Yvonne Martin clinic – they specialise in peels and the most amazing face massages.
What are some of the life-changing products that you've been using recently?
Eye creams! Dr Sebagh's Supreme Eye Serum has a chilly rollerball applicator that's just brilliant. I also love the 111Skin Sub-Zero eye masks – they're excellent for de-puffing, as they contain an effective anti-inflammatory complex.
What do you and the beauty team look for in a good product?
We look into the brand's story, their products' innovation and their relevance for our customer. We need to see and experience proven results to know that the products work well. We're very strategic and careful when it comes to new launches in order to fit the exact edit our customer has grown accustomed to.
What's your daily skincare routine?
My morning skincare routine is very simple. I love using Dr Sebagh's Foaming Face Wash, Estée Lauder's Advanced Night Repair serum, Dr Barbara Sturm's Hyaluronic Serum, and La Mer face cream in the winter or their lotion in the summer. Plus, added serums, masks, sheet masks, peel pads, face rollers or whatever "newness" I'm trying out at the moment.
For nighttime, I prefer to do just one proper cleanse. My skin is quite dry in general, so I love a good cleansing balm and I'm now using Omorovicza's Cashmere Cleanser. It takes everything off, but leaves my skin feeling so soft.
I also love using sheet masks in the evening; those from 111Skin and Joanna Vargas are among my favourite brands, as they both do such a wide choice of masks, from peels to firming and to hydrating. I always use a body cream at night and for the day I now always apply Legology Air-Lite – it's just amazing!
And the last beauty product I use every night is This Works Deep Sleep Pillow Spray, which helps to calm my mind and prepare for a restorative sleep.
What are some starter essentials that you'd recommend for beginners?
I would recommend a small selection of products packed with active ingredients, whether that be a serum or a moisturiser that can replace other products within a routine. Augustinus Bader, U Beauty and Venn are great examples, as they address multiple concerns within one product. When it comes to specific ingredients, vitamin A or retinol and vitamin C are incredible for treating signs of ageing and adding brightness to the skin. I also love a good cleanser to remove impurities, a toner to rebalance the skin and a nourishing face cream.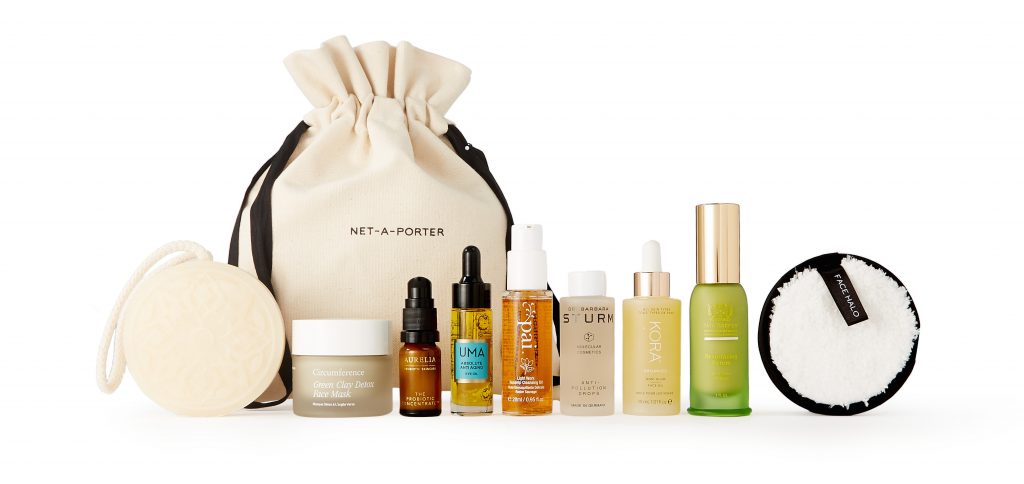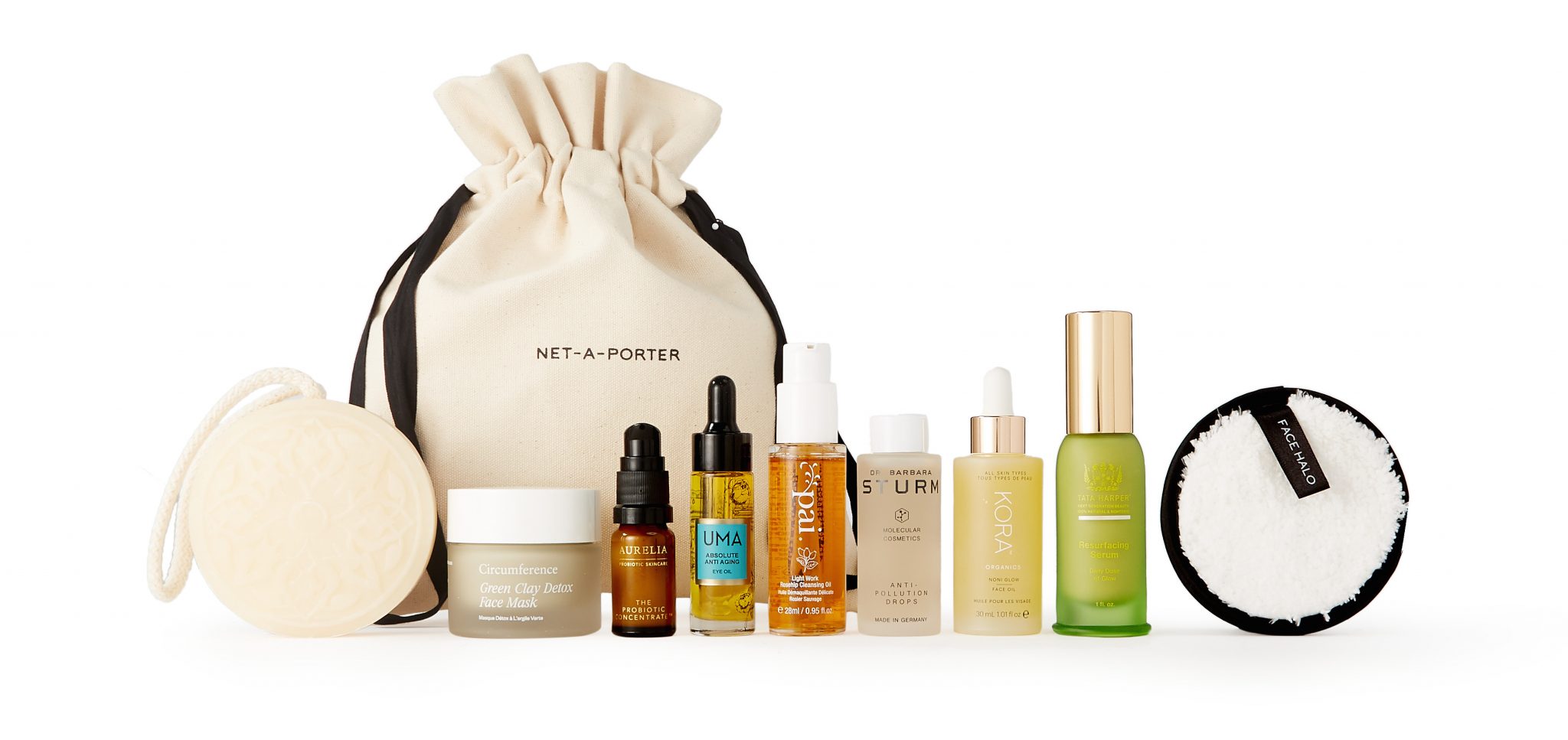 What is beauty in a woman?
Feeling healthy in mind and body.
What's trending in beauty for 2020?
Sustainability. As a growing movement, it has helped pave the way for more transparency in the industry, with certain ingredients no longer being commonly used, as well as production methods being examined. How a product is produced is now just as important as what the product does for you – and we are noticing that our woman wants to be aware of this more and more.
We're thrilled with the brands that will be launching under Net Sustain in beauty for the first time in 2020, including the brands that will be launching on site for the first time as a part of this launch – these include Cosmydor and Ilapothecary. The whole project excites us greatly and I especially love how it covers such a wide range of considered approaches, from clean to vegan.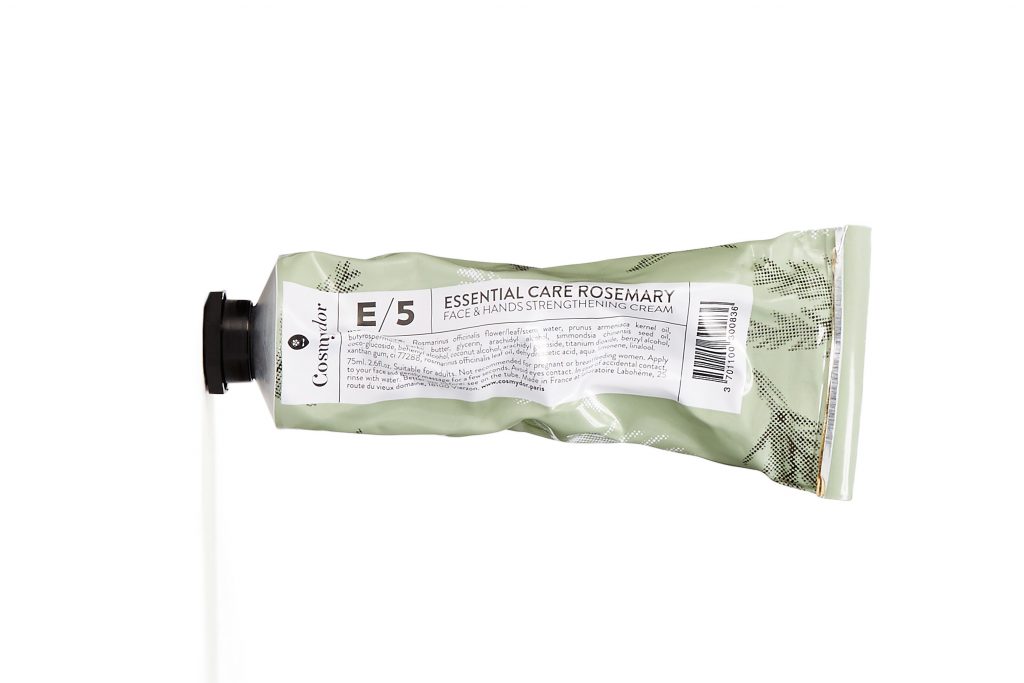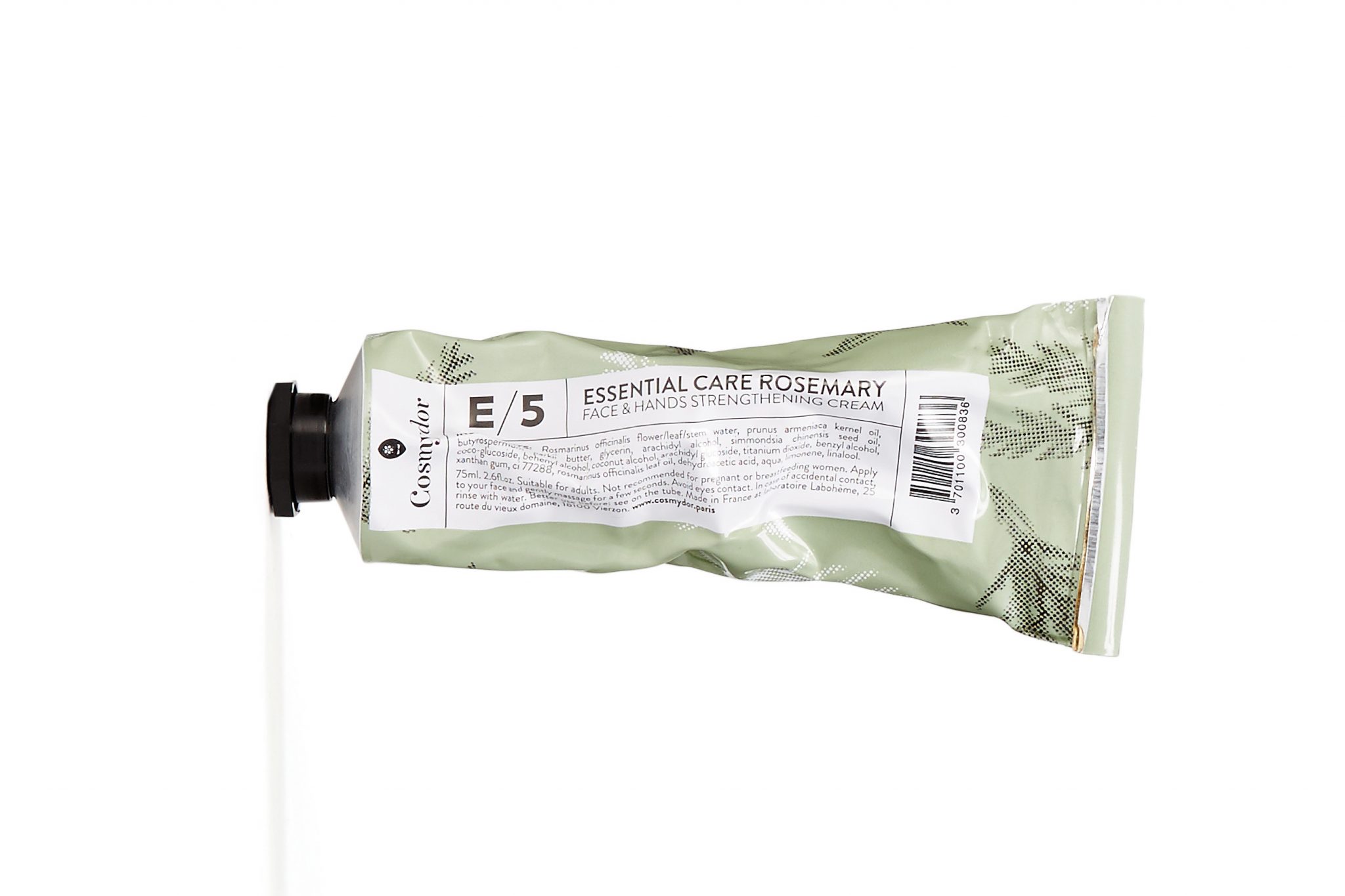 What's next for Net-a-Porter Beauty?
There won't be big dramatic changes in the next few years, but more of evolving what we're doing now to strengthen the section.
For more details, visit Net-A-Porter