Net-A-Porter's Elizabeth Von Der Goltz on Next In Fashion and supporting emerging talents
March 6, 2020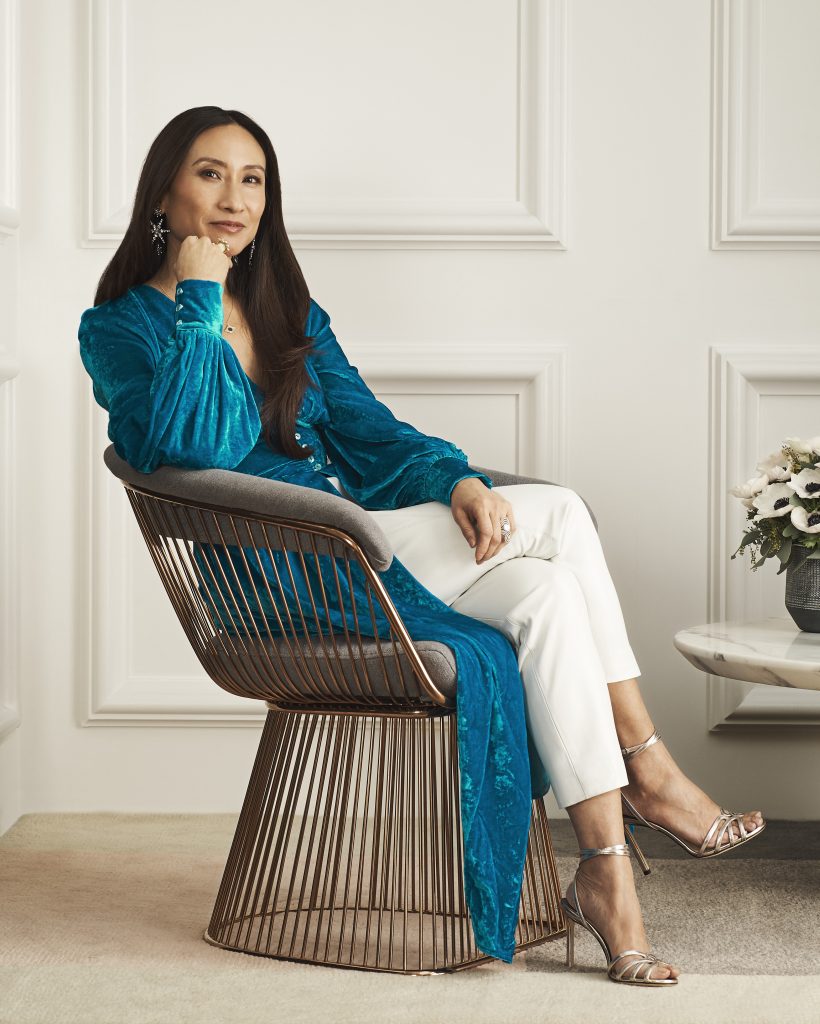 Over the years, we've witnessed the growth of Net-A-Porter's an undisputed pioneer of online luxury shopping. Bringing to us not only big names, but also some exciting collaborations such as with Stella McCartney, Anya Hindmarch and Gabriela Hearst, the online retailer keeps pushing boundaries.
This year, Net-A-Porter also went beyond e-commerce and announced its first-ever partnership with Netflix's reality TV competition show Next In Fashion. Now you may wonder, who's the brain behind all this success? We caught up with Elizabeth Von Der Goltz, Net-A-Porter's Global Buying Director to talk about her buying selections, her views on Next In Fashion, her mission on sustainability.
How did you end up in buying?
I was born in New York and grew up in Tokyo, London and Hong Kong. I studied art history and my first role was Assistant Buyer for private label, Ronald van der Kemp at Barneys in 1997. Three years later, I was promoted to Associate Buyer for Co-Op, then to Sportswear Buyer.
In 2000, I joined Bergdorf Goodman at the start of its modernisation as the first-ever designer buyer. During my 14-year tenure at Bergdorf, I oversaw the development of an eveningwear area, was instrumental in the planning and execution of a major renovation across many floors, including modern designer sportswear and fine jewellery and watches.
In June 2017, I moved to London to join NET-A-PORTER as Global Buying Director, where I am currently overseeing a team of around 50 buyers across all categories including RTW, shoes, bags, accessories, beauty and fine jewellery and watches.
As the global buying director, tell us more about how you select designers for Net-a-Porter.
We're always looking for a unique point of view and a DNA that runs throughout a new collection. It is important for any new designer to develop a signature that can continue to evolve and develop over time yet remain true to themselves.
We're still finding hidden talents in the four main cities (New York, London, Milan and Paris), but what's really exciting is what we're finding outside of the usual fashion week circuit.
Being a guest judge on "Next in Fashion" must be an interesting experience, can you share some of the most memorable moments with us?
It was the first time I have judged in front of a live audience. What truly impressed me was the high level of design and creativity coming from the contestants. The very first show that shocking pink gown from Minju and Angela was a true show-stopper. I need her to re-create it for Net-a-Porter.
This show is all about positivity and truly helping new young designers – sharing solid feedback to help them develop and evolve. This is what I loved about the experience is we were all there to really champion emerging talent which we stand for at Net-a-Porter.
It is vital for us to support emerging designers in a meaningful way. As a global online retailer, we have a responsibility to nurture and develop these brands and prepare them for the future. As such, our Vanguard program creates the perfect ecosystem for new fashion talents, providing mentorship, practical advice and marketing support to enable them to develop a long lasting business.
Has being on the show changed your view on your buying behaviour?
Our buying principle is to look for brands that have a unique brand story and a distinctive and visual design. Minju Kim's final collection truly surpassed my expectations, her technical skills and unique brand DNA is outstanding. We are proud to carry and launch the collection exclusively.
Throughout the competition, who was your favourite? If you can't pick one, can you name your top three?
Minju was my favourite from the very beginning. I also really think Charles from Canada is super talented as well as Ashton from LA.
Witnessing the fierce competition on Next in Fashion, what is/are the key takeaway(s) as one of the guest judges?
Next in Fashion further showcases our long-term support of global fashion talents. This show really honours how determined the designers in the fashion industry are. And innovation is the key success. The finalists were all talented and created their concluding collections in such a short time period and it was incredible.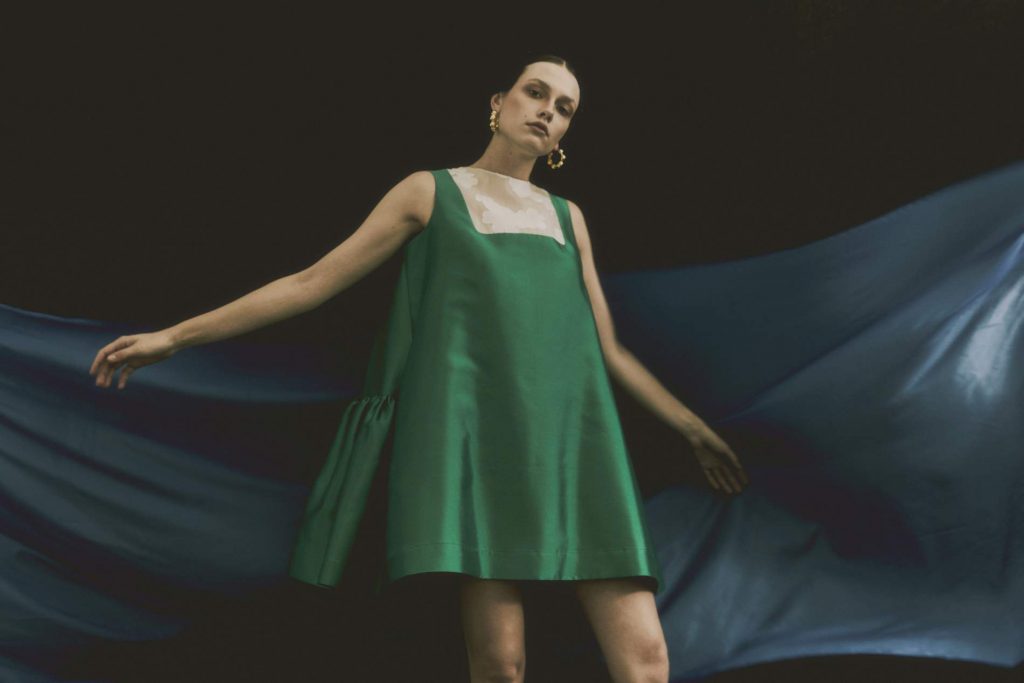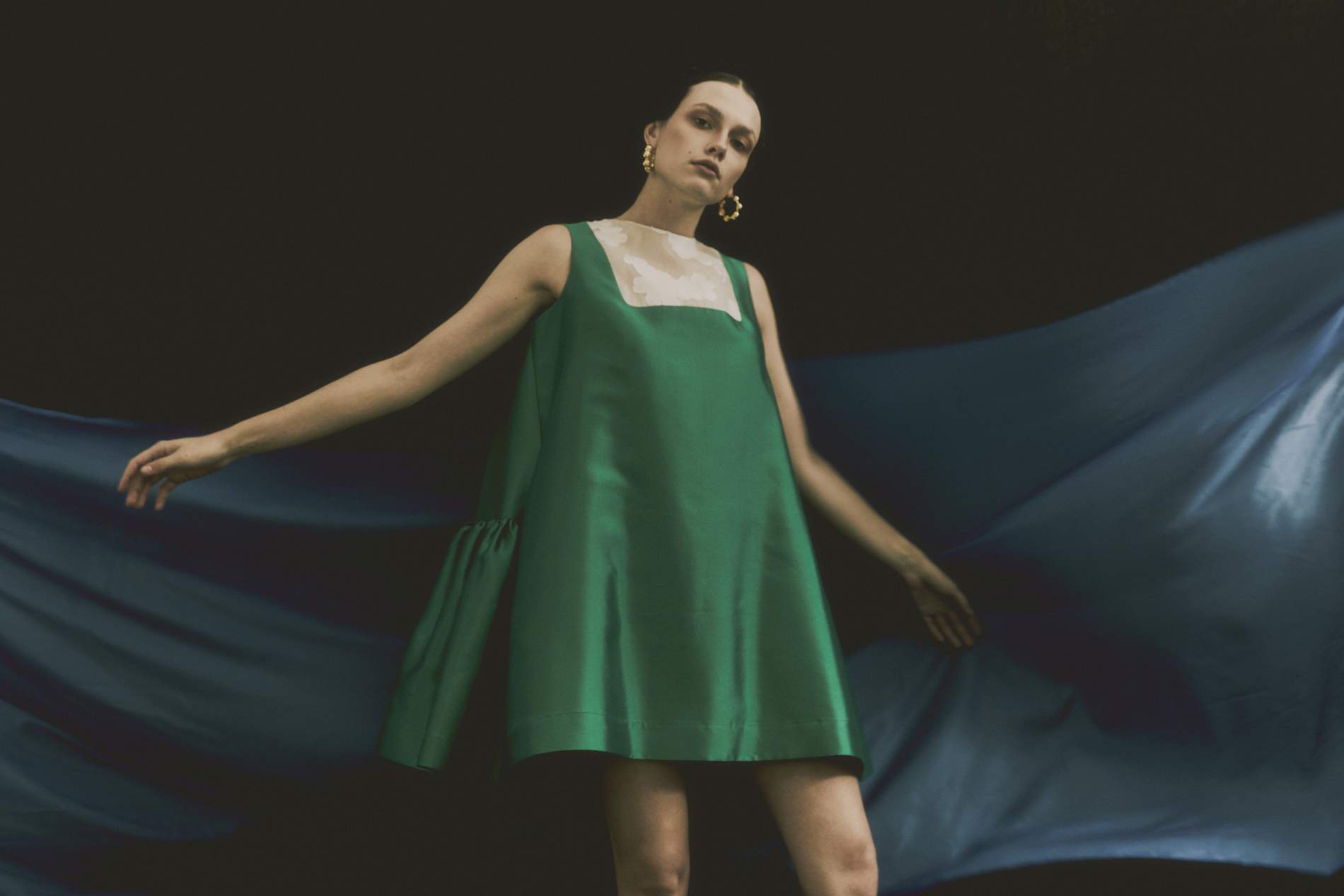 What's the general reaction towards The Vanguard program?
Since launching The Vanguard in September 2018, it's been an incredibly rewarding process to witness the 16 young talented brands we've brought into the program grow towards enduring success.
Success has come in all different forms for the brands. To name a few – Peter Do is one of the most successful new brand launches to date, selling hundreds of his sophisticated separates. Gu_De, a small brand found in South Korea now has global presence.
Souliers Martinez woven pump has accounted for almost 80% of the brands sales showing that one singular style with a signature DNA can really move the dial.
We've seen a huge success with Le 17 Septembre, selling over 2,200 units worldwide since its launch date, and we've experienced amazing sales results from BITE Studios' cable knit sweater, to The Sant's Kinchaku tote.
What are the criteria to make it into the global mentorship program?
Each season we look for designers that have a distinct DNA and design aesthetic that we feel will really elevate the program. For us to support them through our Vanguard program, they truly have to be brands we are behind as a business and believe will resonate with our global customer. From a business point of view, NET-A-PORTER committed to buying a consistent and substantial volume of products from the first season, which is extremely important from a production point of view.
Ultimately, we are looking for brands that we believe have the potential to grow into meaningful businesses with a global resonance. The brands we launch with each season have been selected because of the impact we think they're going to have on the fashion landscape. Young brands have to show authenticity in their designs and a directional brand perspective. We are happy that NET-A-PORTER teams can be supportive and helpful every step of the way to help them grow.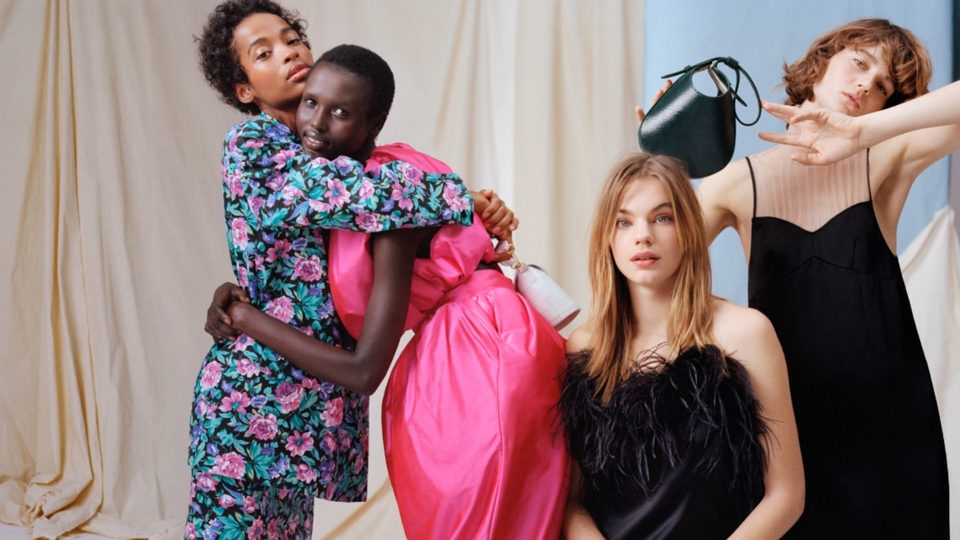 Do you think online campaigns such as The Vanguard and JET-A-PORTER change customers' buying behaviours?
Inspiring content, the photography, beautiful styling, social media, product descriptions, and of course our magazine, brings the product to life in a way that makes the shopping experience enjoyable and convenient for consumers.
We are well-known for our big luxury brands, but also for differentiating ourselves in the market by creating exclusive umbrella projects such as JET-A-PORTER, The Vanguard and our Net-a-Porter collectives, which is what makes us unique.
Net-a-Porter has been very supportive towards the current issues such as Sustainability. Do you think online retailers should also start promoting positive messages through selling clothes?
Sustainability is an increasingly important topic and it will continue to grow and evolve in the future, across all industries. We see a lot of brands in the emerging space, and a lot of these have sustainability at their core. It depends on their target client and the brand identity. Overall, I think it's something more and more brands are aware of and trying to make a difference in.
Furthermore, so many new brands are able to start with sustainability at the core of their businesses and it is amazing to see—these are the designers of our future. Being a sustainable brand is certainly not easy, nor the most cost-effective. It is truly a huge commitment. We hope to see continued change and with more people on board, the more these costs to maintain a sustainable business plan will normalize.