Digital Cover: Ashley Lin x Sotheby's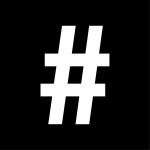 By: Hill Choi Lee
December 2, 2022
Chinese-Taiwanese singer, songwriter and actress Ashley Lin has found a unique way to combine her many creative pursuits. She talks toHill Choi Leeabout learning new things, growing as a person and why 'en route' is the perfect place to be right now
Most people would probably view singing and acting as two separate and distinct pursuits, each requiring its own unique approach and preparation. But not Ashley Lin. When the 22-year-old prepares for an acting role, the first thing she does is make a playlist for the character she is set to portray. She starts by choosing "music that I think the character would enjoy".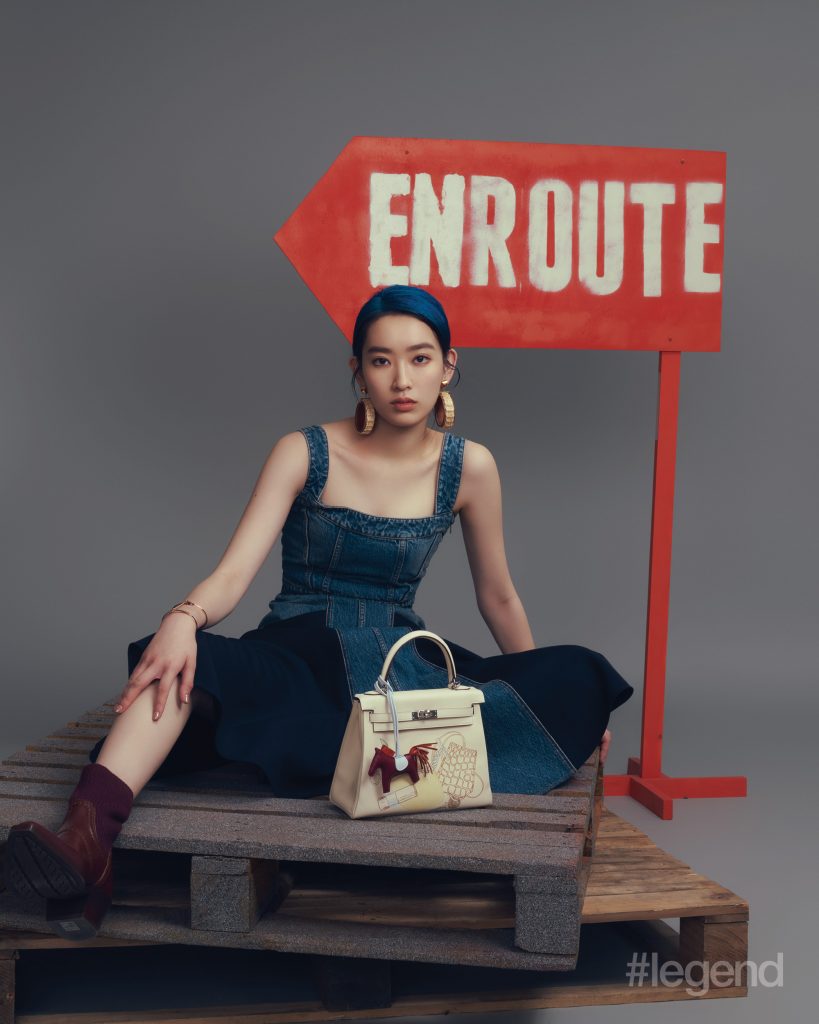 "I think, for me, acting and singing are very similar creative pursuits in that the process of ideation is quite similar," says Lin, who sometimes even writes songs for her characters. "If I'm acting in a movie, I'll look at how my character goes through certain things and then I'll write songs about [their] hardships or trauma. It helps me get into character and emphasises their struggles."
This is how Lin balances her roles as an actress and singer. But the method isn't without its challenges. "There are so many different genres and so many ways to sing," she says. The former belcanto singer started out in the classical music and opera realm but this trajectory was cut short when she suffered a vocal cord injury. Not one to give up, the young singer pivoted into jazz "because the range is slightly less demanding compared to classical music," she reasoned.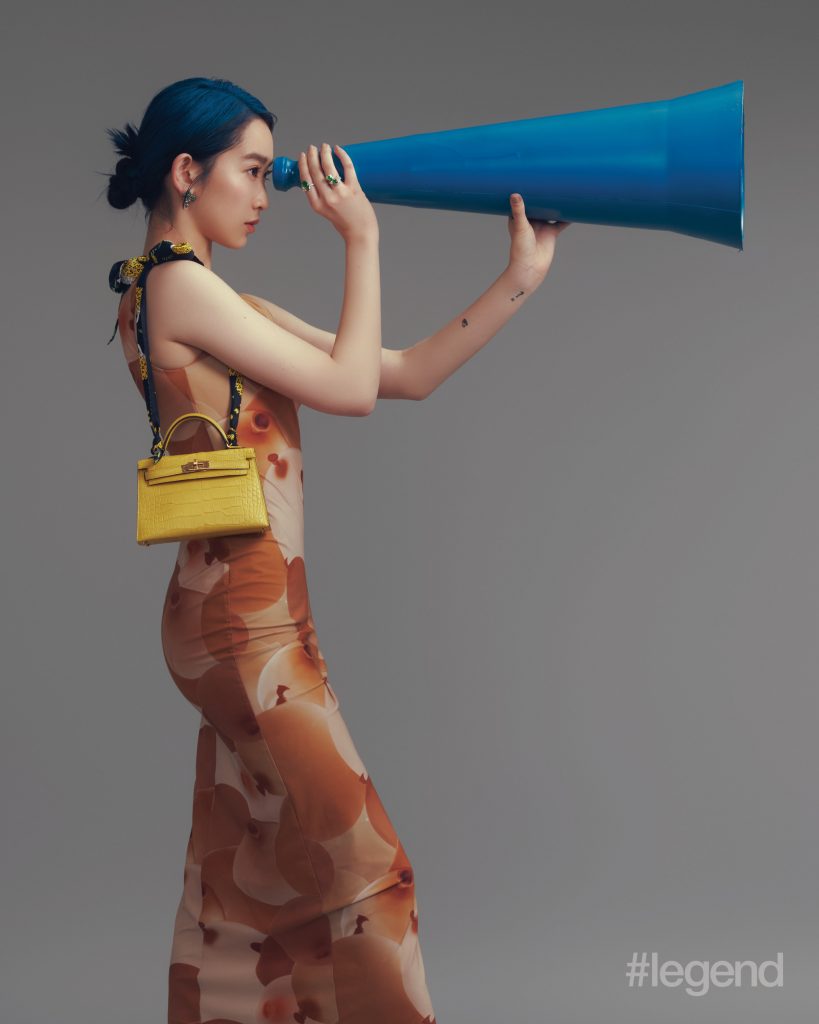 Jazz not only helped Lin's recovery but also opened up new possibilities, especially because her background now provided a particular way of singing this new genre compared to the widely accepted way of singing that is often found in Cantopop.
"It's very difficult for me to switch vocally from jazz or classical jazz and a classical sound to a very Hong Kong Cantopop sort of sound. Very, very difficult," she says. "But I'm trying to embrace that switch. Because I do really like learning new things, and I think that every new way to sing is interesting, and it's good practice to explore my vocal range."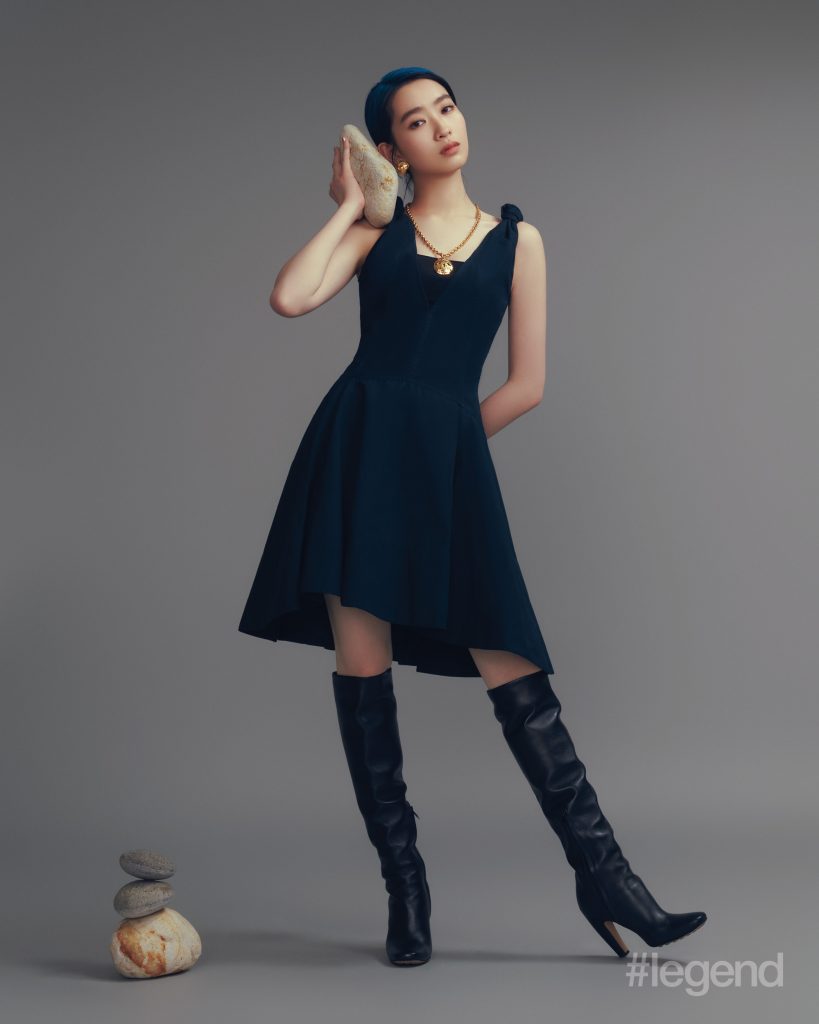 Exploring new ground can also be gained through her many collaborations with other artists. Her work with Hong Kong superstar Andy Lau is a prime example. "Working with Andy Lau in Finding My Voice was a very unforgettable experience," Lin says. "But I also think that whole acting experience wasn't the typical movie-making experience that you get elsewhere because all the actors and actresses that were cast – with the exception of Andy and other more experienced actors – joined this film as their debut. So we were relatively young and inexperienced.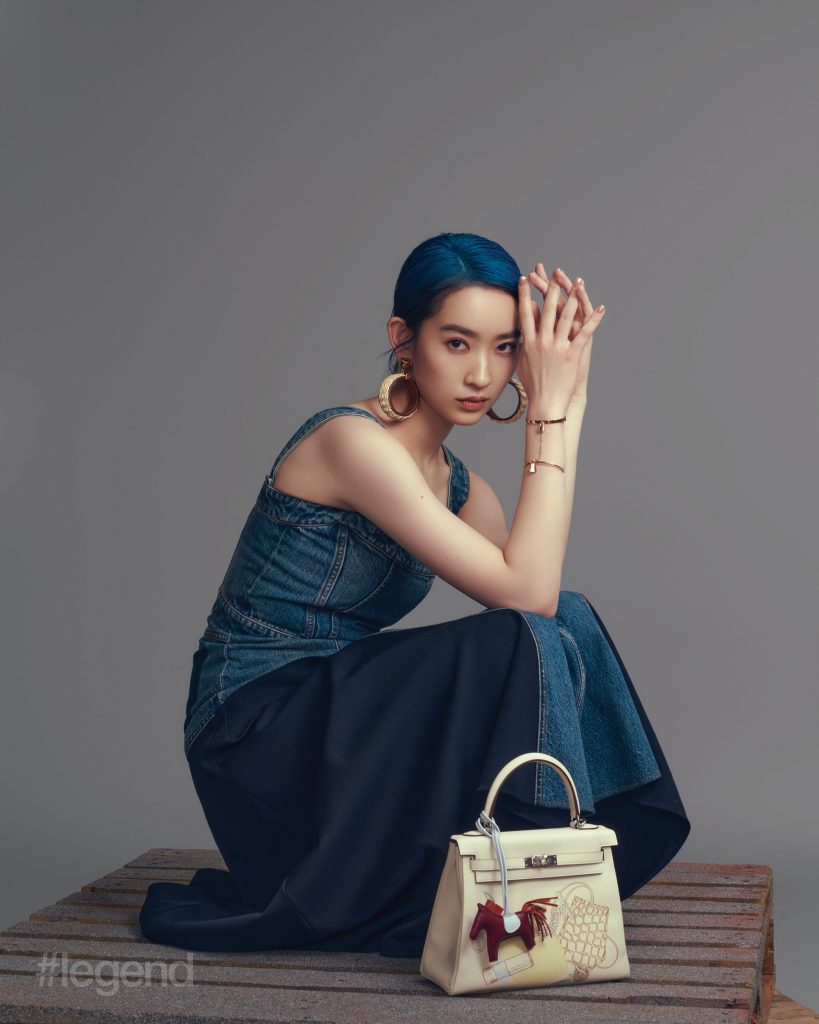 "To me, the whole experience was really like going to school. It didn't feel like a job, or it didn't really feel like I was filming a movie. It felt more like I was going to school and meeting up with friends and it was a very comfortable and safe environment for me to lean into my new role as an actress. I found it to be a very good stepping stone for me to explore my possibilities."
In her latest drama, ViuTV's Rope on Rope, Lin plays Celine. The character, it seems, is a lot like the actress portraying her. "She's quite shy and definitely an introvert. She may seem a bit nonchalant on the surface but is really quite a warm-hearted person who takes care of other people. She is very empathetic," explains Lin, who compares her experiences of breaking into the industry to that of her character.
Also see: 5 things to know about BTS' visual centre Jin
"I always found acting somewhat intimidating because I don't fully understand the industry. I'm a shy person to the core, and I find acting on screen [invites] a lot of exposure that I'm not sure I would be able to welcome with open arms."
Indeed, Lin recalls not feeling entirely comfortable the first few times she acted. "I really had trouble enjoying it and being naturally shy, I didn't really like having a lot of attention on me," she says. And although Lin grew up in an environment of performing arts and music, she still suffered from stage fright. Even now, she reveals, acting continues to be a daunting practice.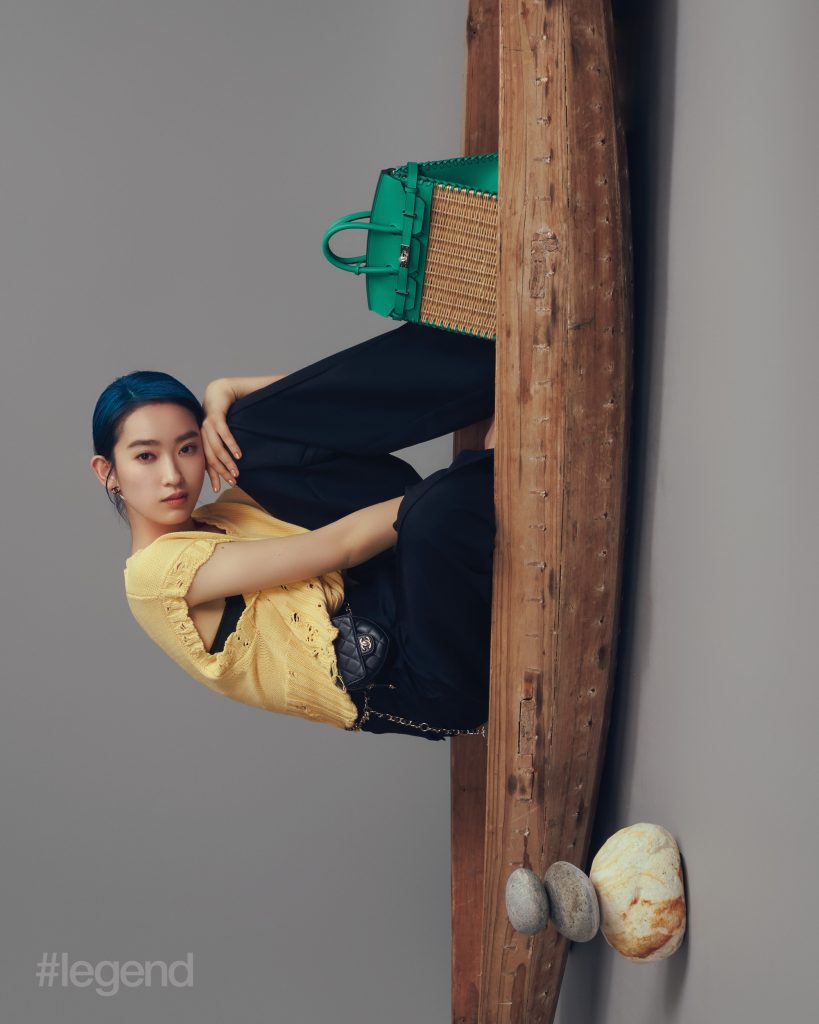 While she may identify as an introvert, Lin is far from the quiet homebody most people associate with this personality type. Her tendency to venture into the new, both figuratively and literally, makes her someone who is the opposite of stagnant. So what does it mean for her to be "en route" – coincidentally, also the name of Sotheby's newest exhibition – to new personal and professional milestones?
"To me, 'en route' means I'm on the way towards something. I think it could be best described as being in between places," Lin says. "I often enjoy my journey from one place to another. I think being 'in between' right now is the perfect spot for me because it's a place that is somewhat undefined. That way, it also allows me to explore new possibilities and new definitions and grow as a person, so I'm thoroughly enjoying my current circumstances."
"Sotheby's En Route" is a two-week exhibition showcasing over 40 of the rarest and exceptional Hermès handbags at Pacific House, Hong Kong.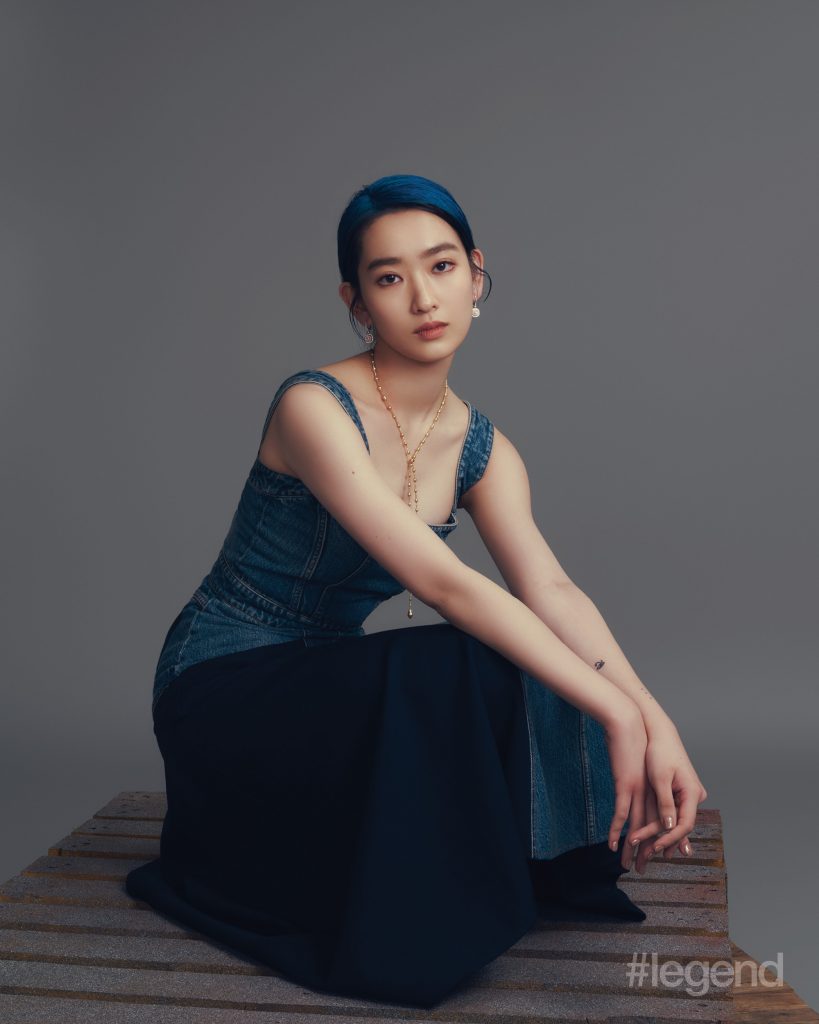 Lin's first TV series, which is yet to be aired, is a case in point. "I've really started to lean into the whole experience because I started believing in the character," she says. "After I started to learn more about the craft of acting, it definitely grew on me and now it's really inseparable from my other creative pursuits. I'm trying to improve my craft as an actress with everything I've got now, so I think it was quite a journey but now I'm definitely in love with acting."
As she adapts to her newfound passion, there are things in Lin's life that remain constant. Especially those that define her personality and style. Simple, casual and comfortable are essential qualities – reflected in her choice of fashion and accessories, such as handbags that often reveal tidbits of our personality.
Also see: Camila Mendes tells Net-A-Porter about forging ahead in fame
Lin gravitates towards pieces that can last a long time. She also looks for versatility and a great silhouette, those with great structural shape and neutral hues. "Handbags that could go with a dress and cocktail dress as well as denim," she explains. "I like to wear the same bag on a lot of different occasions, and I think versatility is incredibly important."
When choosing these and other wardrobe items, Lin is mindful that her acquisitions are from a reputable source, especially when it comes to luxury goods bought online. "I would definitely feel a lot better if I was purchasing from a website or a source that we all know is reputable and safe," she says. "I guess other than that I would purchase something that goes with everything because I feel like it's a bit more versatile and you get to use it a bit more."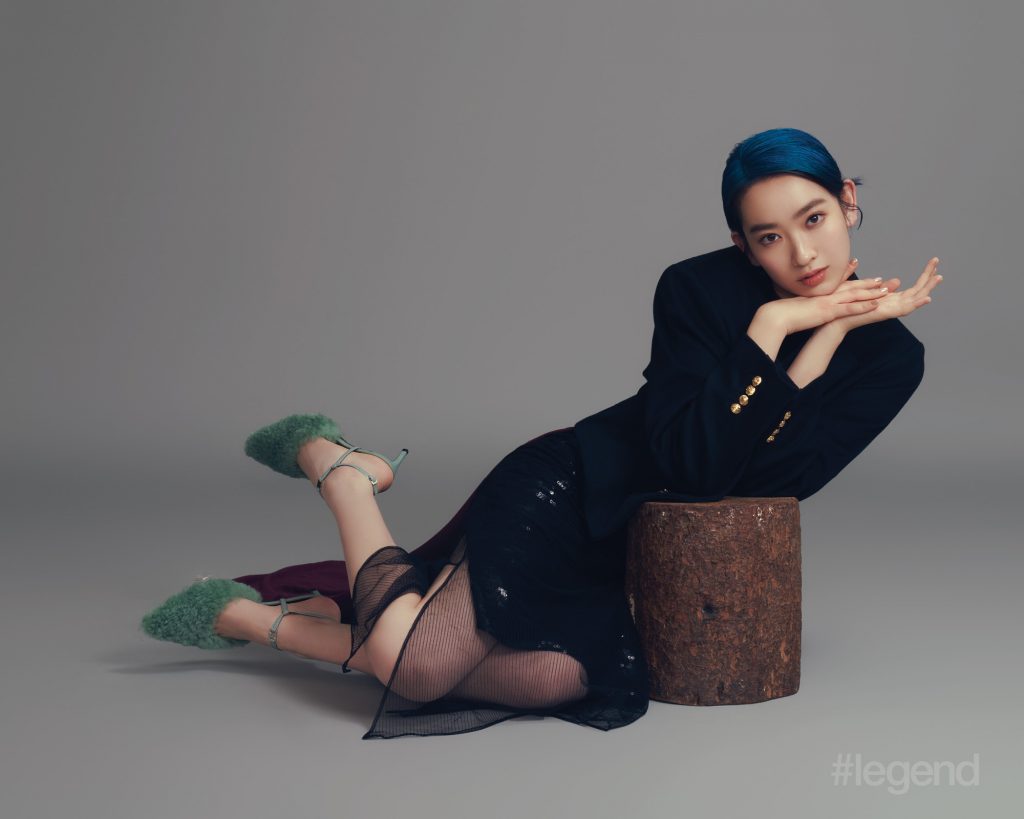 As such, Lin isn't averse to buying custom-made items like a dream handbag. "A few years ago, I travelled to Paris with Hermès. I had the pleasure of exploring their workshop and the place they make their bags," she recalls. "The way that the people who made the bags were treated with so much respect, they are basically artists. Being able to get a bag custom-made by them is definitely something of value."
Though she isn't yet a huge handbag collector, Lin has a few pieces she adores and can't live without. "I like bags that are soft to the touch and lightweight. Besides looking good, I appreciate bags that also feel good on you because you have to carry them around. And recently I've really been into bags with pastel colours."
CREDITS
Creative concept and production / #legend
Videographer / Billy
Photographer / Issac Lam
Photographer assistant / Ivan Ngai
Stylist / Kellie Chan
Makeup / Zoey Chin
Hair / Lobo Li