The best looks from the 2020 MTV VMAs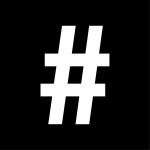 By: Kaitlyn Lai
September 1, 2020
Although the red carpet couldn't be rolled out for the 2020 MTV VMAs, it still delivered on the fashion front. From Lady Gaga's bizarre but pandemic-appropriate outfits to the glowing crotches of the Black Eyed Peas, here are the fashion highs (and lows) of this year's socially-distanced VMAs.
Looks we loved:
Lady Gaga
Credit: Lady Gaga/Instagram
Is it still the VMAs without Lady Gaga raising the bar for outlandish fashion? The moment we saw her channel the VMA Moon Man in a metallic Area dress and a space helmet with her first look, we knew the rest would be out of this world. As if sweeping up nine trophies wasn't enough, she swept the stage in four different looks (not even counting her performances). From Christopher John Rogers's voluminous green gown to custom feathered couture by Iris Van Herpen and Maison Valentino, she made everyone's jaw drop everytime she re-appeared on stage. Only the Mother Monster can manage to stay safe but still stand out by pairing all of her eccentric looks with statement face masks.
BTS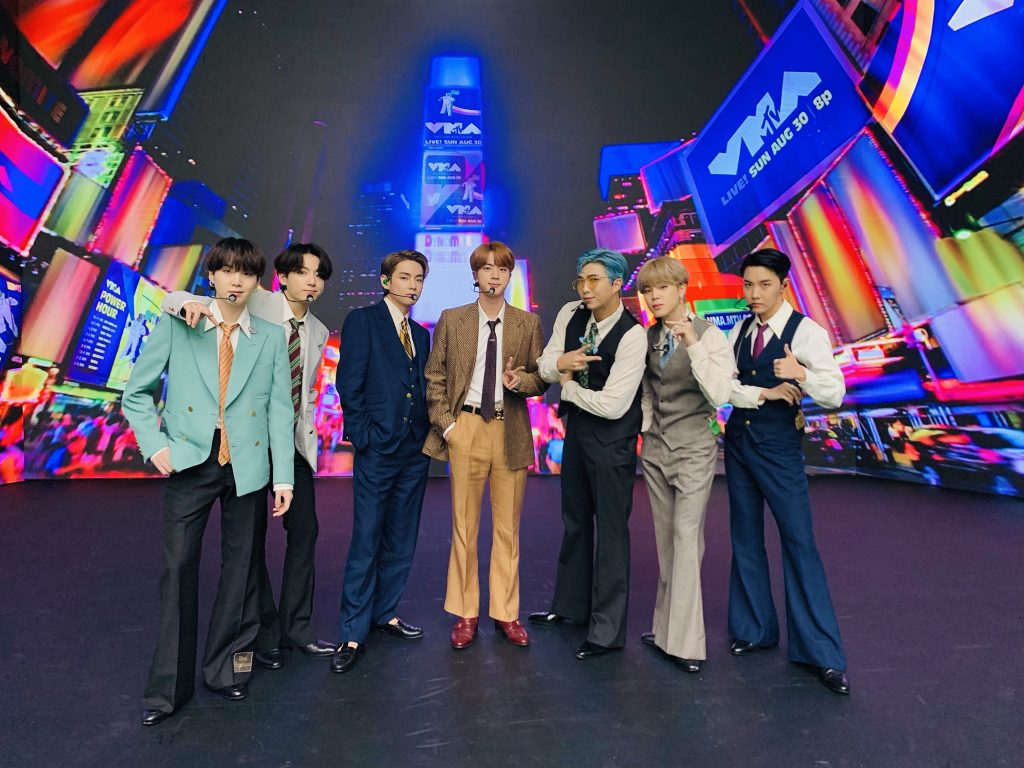 Although they were performing halfway across the world in front of a green screen, BTS still managed to serve up dapper looks in head-to-toe Gucci tailoring. The South Korean favourites made the global music awards their first comeback stage for "Dynamite", the boy group's first-ever English single. Some opted for waistcoats, others pulled on '70s flares, and all seven boys rocked funky retro silk ties with plenty of personality. V lived up to his nickname "Gucci Boy" by donning a full suit from Alessandro Michele's latest Pre-Fall 2020 Menswear Collection. The global K-pop sensation has shown the world that working from home is no excuse to not dress right.
Chloe x Halle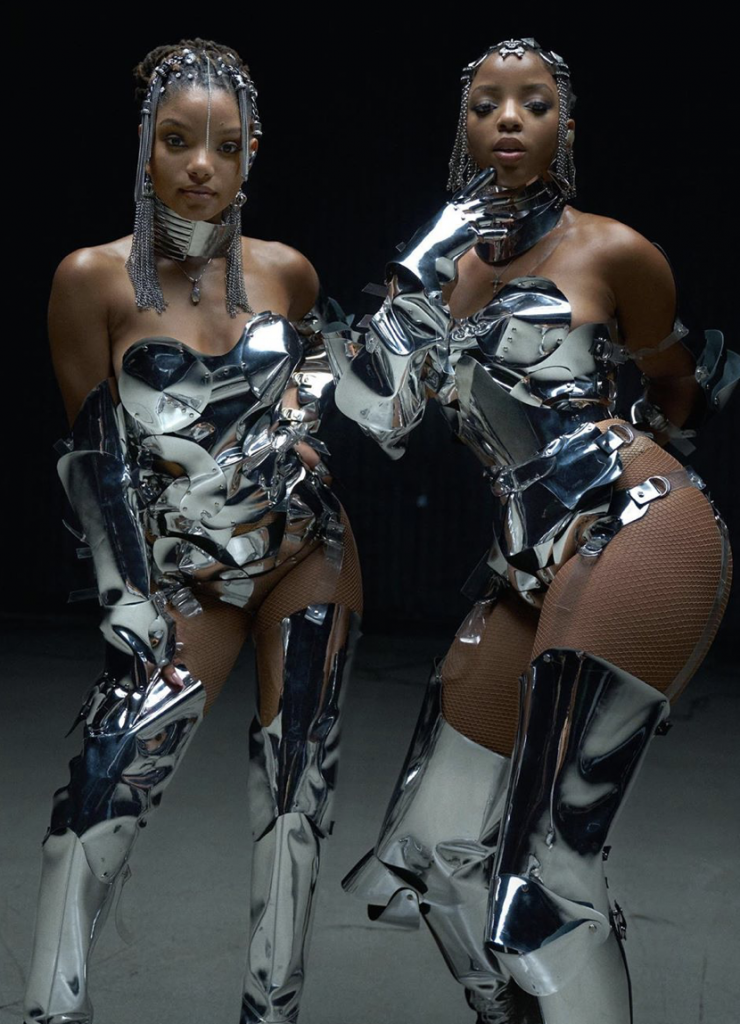 Chloe x Halle broke the internet with their bold metallic looks at the VMAs pre-show, where the sisters performed "Ungodly Hour". Donned in identical futuristic chrome bodysuits custom designed by Sho Konishi, their impeccably in-sync performance looked hyper real.
The Weeknd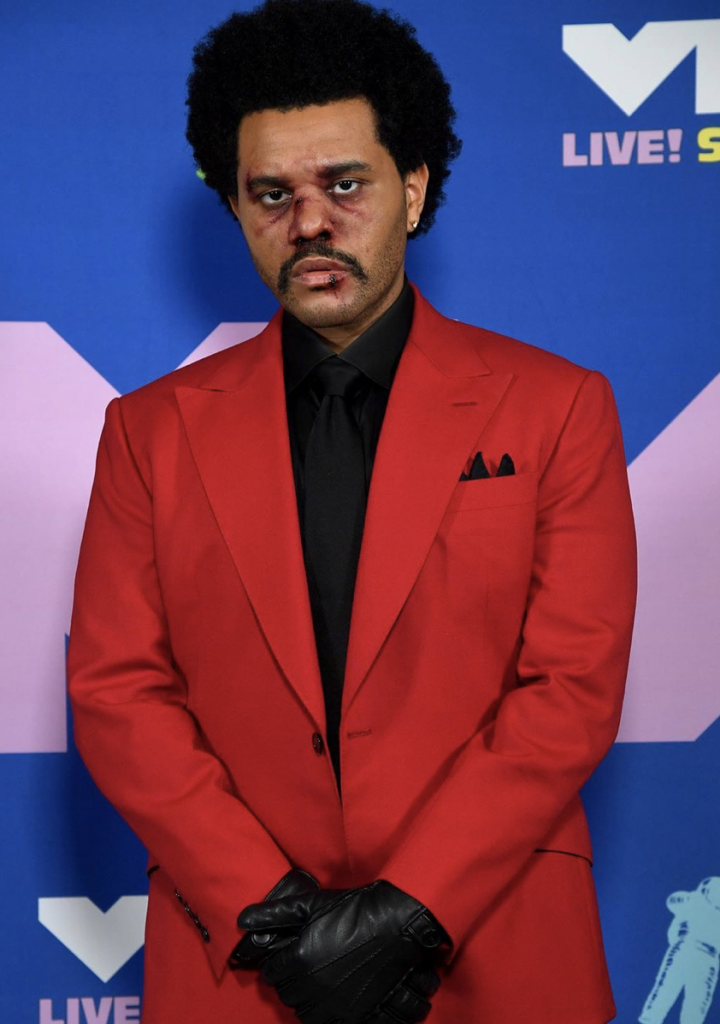 There is only one word to describe The Weeknd's 2020 VMAs look – iconic. The fire engine red blazer, black leather gloves and heavily bruised makeup has become the singer's signature look. It was as if he walked straight out of his viral "Blinding Lights" music video.
Miley Cyrus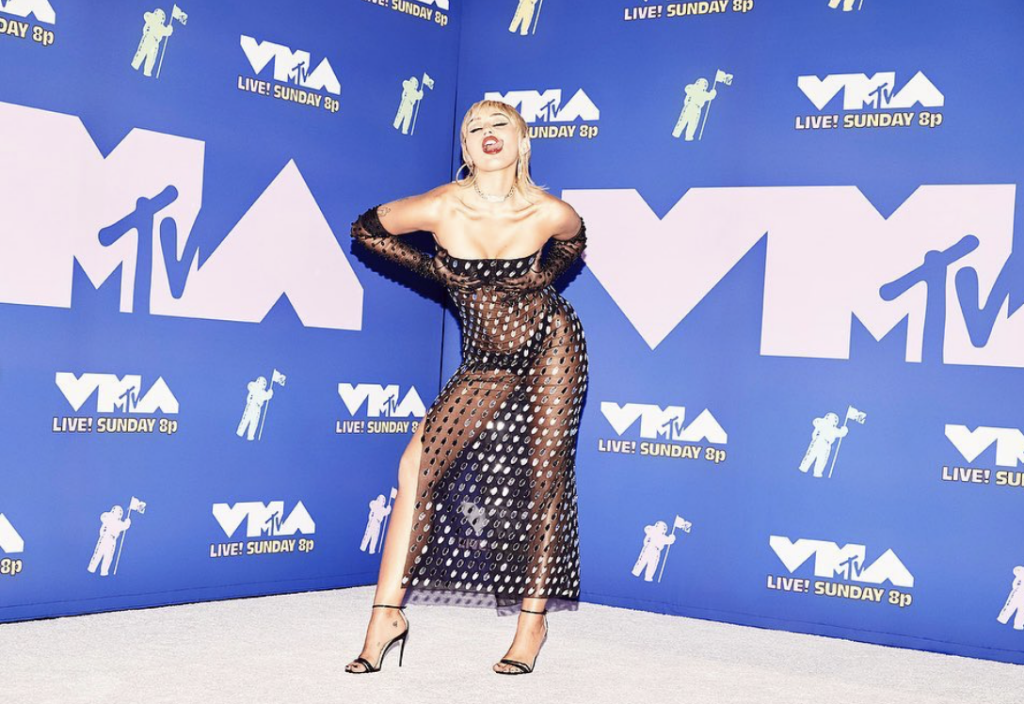 Miley Cyrus hit the virtual carpet like a wrecking ball – destroying us all while slaying in her jaw-dropping ensemble. Her style of choice was a sheer black strapless sequined gown from Mugler's Fall 2020 Collection. She paired the ultra-sexy number with matching mesh embellished gloves and minimalistic stilettos, tasteful touches to the gown's tricky silhouette.
Machine Gun Kelly
Machine Gun Kelly pulled up to the VMAs this year in head-to-toe bright pink. You would think that anyone in this suit would end up looking like a Ken Doll, but the ensemble sat perfectly on his frame. The pink popped against his bleached hair while the turtleneck tank showed off his tattoo-covered arms, providing the monochromatic look with edge and personality. He topped the look off with a pearl necklace and somehow pulled that off too.
Looks we're not so sure about:
Nicole Richie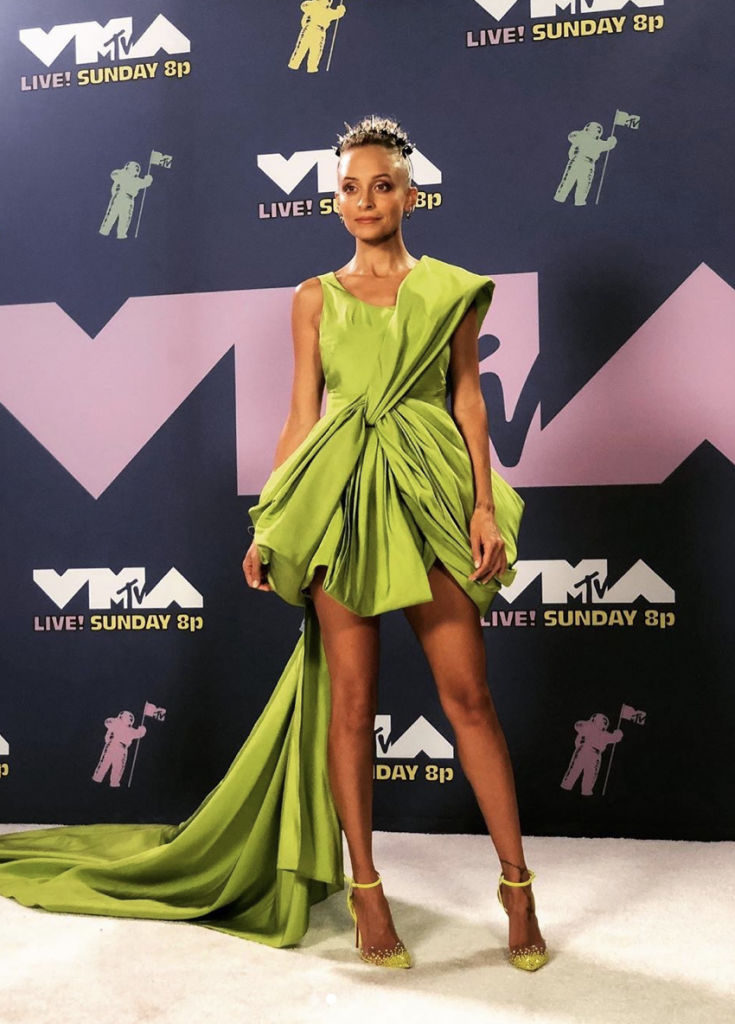 We loved the lime colour and elegant train of the dress, but the headband was definitely not a good idea for Nicole Richie. Does anyone else think she looks like a petite Statue of Liberty?
Black Eyed Peas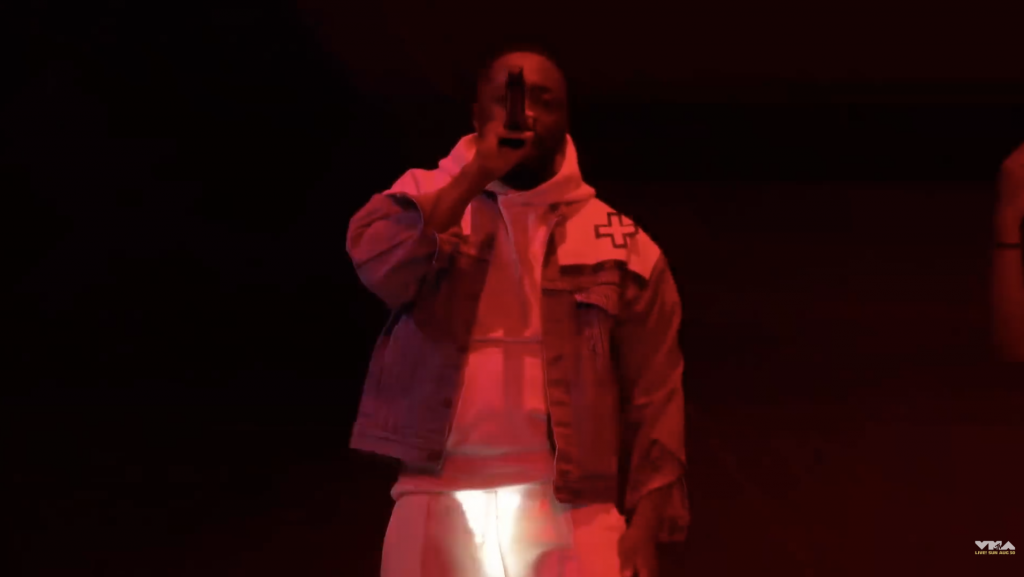 "I gotta feeling…" that glowing crotches might just be one of the worst decisions Black Eyed Peas have ever made in their career. Just no.
Bebe Rexha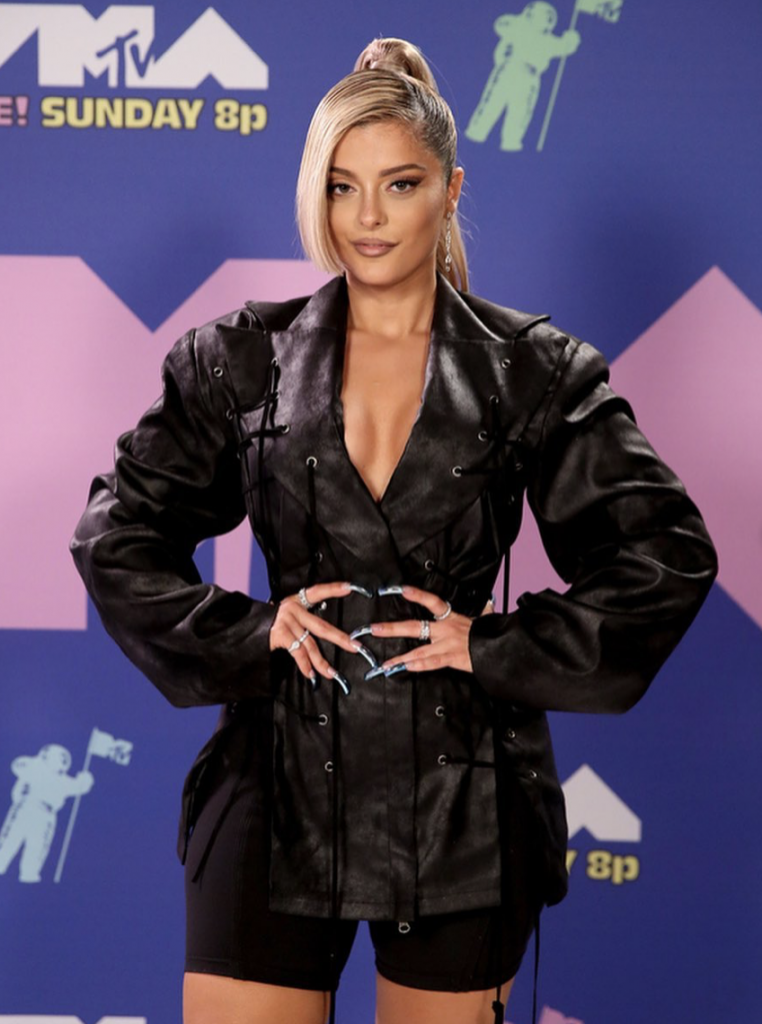 This Makeda Blazer Dress from Lionne Clothing was meant to be worn, well, as a dress. Unfortunately, we'll never know why Bebe Rexha decided to go ahead and butcher it with biker shorts.
Doja Cat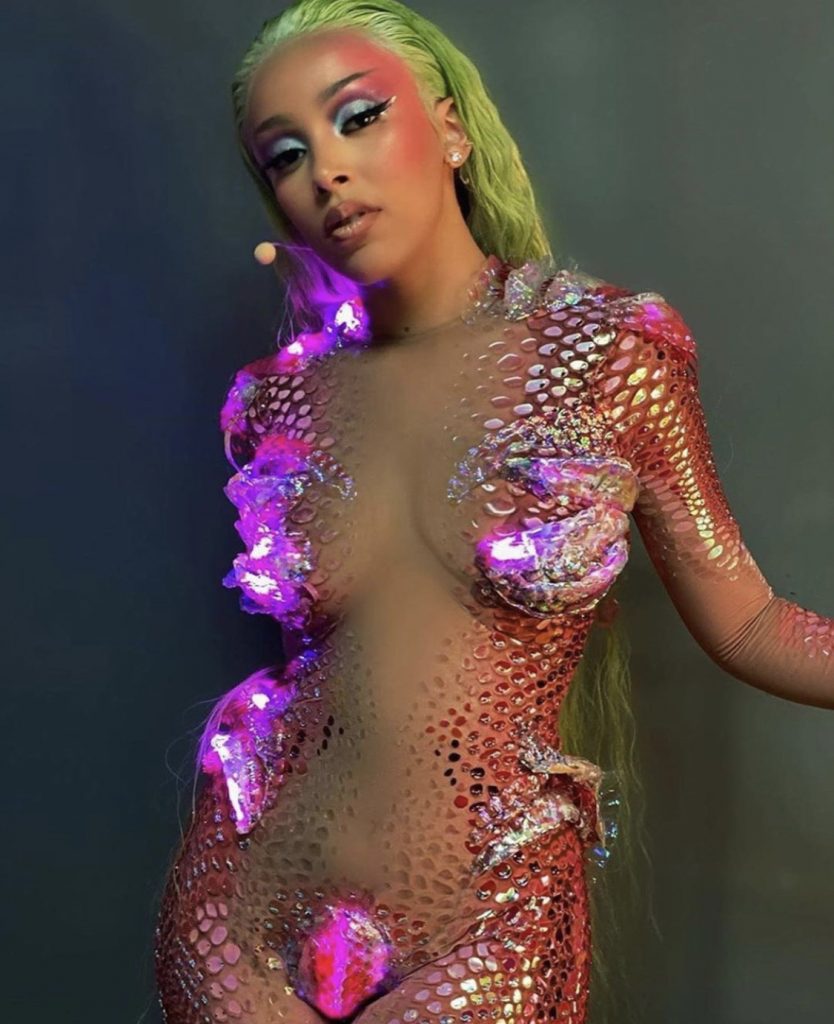 Okay, what is up with the glowing private parts? Could this be the next big thing?
Taylor Swift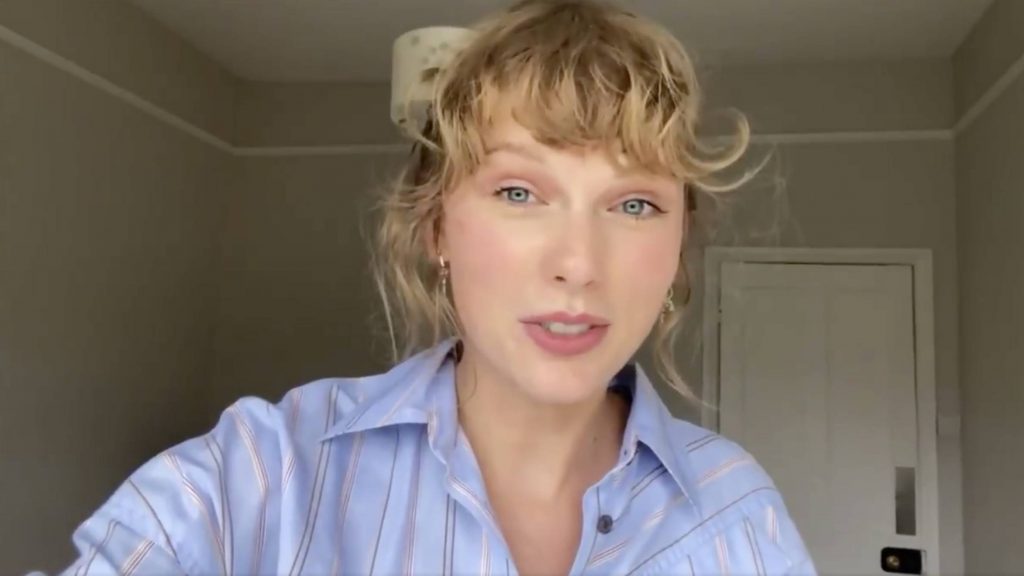 Sure, we've all been lounging at home in our sweats for the past year and we know that there's no live audience at the 2020 MTV VMAs, but Taylor Swift looked like she just rolled out of bed during her virtual speech. A big fat mood but girl, these are the VMAs. Will this be the future of VMA fashion? We sure hope not.
See also: Lady Gaga, BTS and Black Eyed Peas: What you missed at the 2020 MTV VMAs.