BTS returns with first-ever English single "Dynamite" – out now
August 19, 2020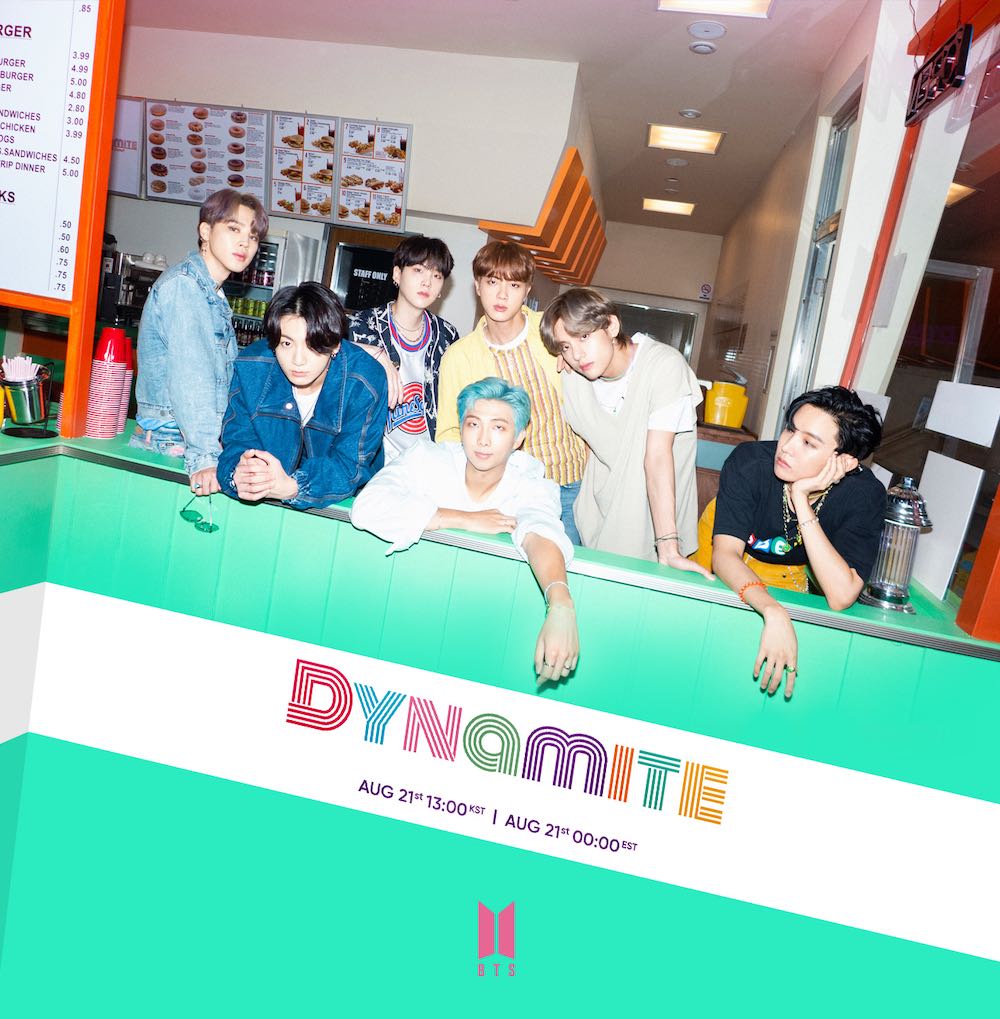 BTS has returned to set the night alight with "Dynamite" – the Korean boy group's first English single in their seven-year history.
"Dynamite"
"Dynamite" is reminiscent of 'Boy With Luv', their collaboration with Halsey, but with a hint of retro nostalgia. The MV opens with the seven members donned in muted pastels against cotton candy sunset skies. Vibrant colours and cheerful energy abound alongside the song's groovy disco-pop beat as the members dance in a 70s-inspired getup.
Although the K-pop sensation is busy preparing their fourth album, BTS decided to release "Dynamite" because they wanted to "share some positive energy with [their] fans" amidst the tough times of COVID-19, according to the group's V Live broadcast.
Listen to BTS' first English single now:
A second b-side "Dynamite" music video will drop on 25 August at 12am KST.
What's after 'Dynamite'?
BTS is set to debut their "Dynamite" performance at the 2020 MTV Video Music Awards on 30 August, making the world-famous awards their official comeback stage. The South Korean favourites scored three nominations this year in Best Choreography, Best Kpop and Best Pop.
They've also announced an in-person concert 'BTS MAP OF THE SOUL ON:E', which will take place in Seoul on 10 and 11 October. It will be held in accordance to Seoul's social distancing guidelines and broadcasted for international ARMYs online.
In between, BTS will be releasing their brand new reality show 'In the Soop', which will air from 20 August to mid-October. Music aside, the boy group is also launching a new mobile app game 'BTS Universe'.