Digital Cover: Shirley Chan x Maje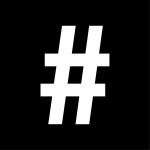 By: Hill Choi Lee
January 6, 2023
Her first role in a romantic comedy sees Hong Kong actress Shirley Chan breaking away from her usual romance and action features. She tells Hill Choi Lee about her new film Love Suddenly and the delight she felt assuming the role of Sum Yee, an idealistic university student who meets a guy her total opposite, making for hilarious interactions that lead to finding love
The newly launched Love Suddenly is Shirley Chan's latest endeavour in which she stars alongside Michael Ning. With four romantic storylines interwoven in this hour-and-half film (a subtle nudge to Love Actually) Chan takes on the role of a naive – and perhaps a bit dense at times – university student.
"My story arc features some of the most humorous aspects out of the four storylines," says Chan. The actress portrays university student Sum Yee who returns to Hong Kong from Australia for her final year project. While sharing a flat, she meets Pong Kong (played by Michael Ning) – a "neet" who quickly starts to misunderstand Sum Yee because of her controversial university project.
"Juxtaposed by Sum Yee's innocent personality, their encounters result in many hilarious interactions," Chan divulges. "This was my first time acting in a romantic comedy and it has been a lot of fun," she says. "I'm always happy to be on set. From the crew to my fellow actors, all interactions were great. My story arc with Michael was already a very funny storyline, so it was overall a fantastic experience."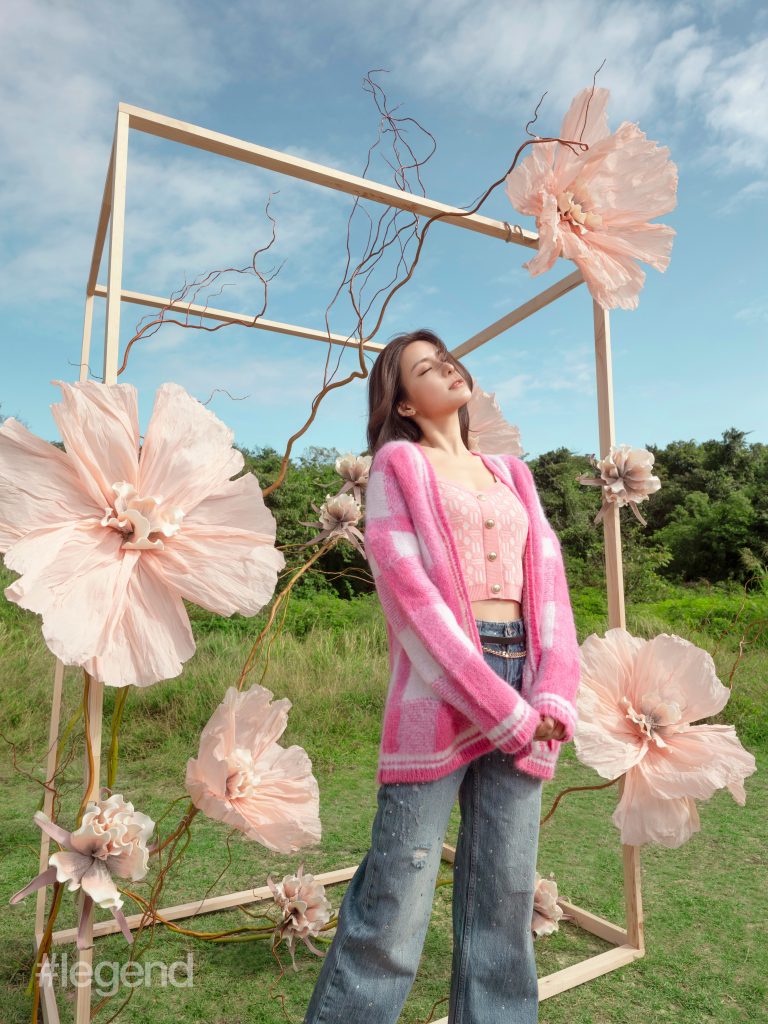 The character of Sum Yee was also a joy to portray. "She is so charming, magnetic and an attractive young woman," Chan describes. "She has such a contradictory personality. She is very naive and yet serious which results in her doing silly things. As a student in film, her final project focuses on Hong Kong's history of erotic productions."
Erotic film productions had their heyday in Hong Kong which has dwindled drastically in modern times. Many famous Hong Kong actors and actresses were known to have taken a role in these films of days gone by.
"Her dissertation looks into reasons why erotic films have taken a backseat in the Hong Kong film industry," Chan says. "As part of her research, my character collected a lot of porn films and erotic merchandise. For her, it was a serious research endeavour, however to outsiders she comes across as silly – a rather innocent girl approaching the subject matter with a lot of fervour."
"To me, Sum Yee's most attractive trait is that she is incredibly serious no matter the topic she takes interest in." Her character's bold and straightforward attitude finds common ground in Chan's everyday life.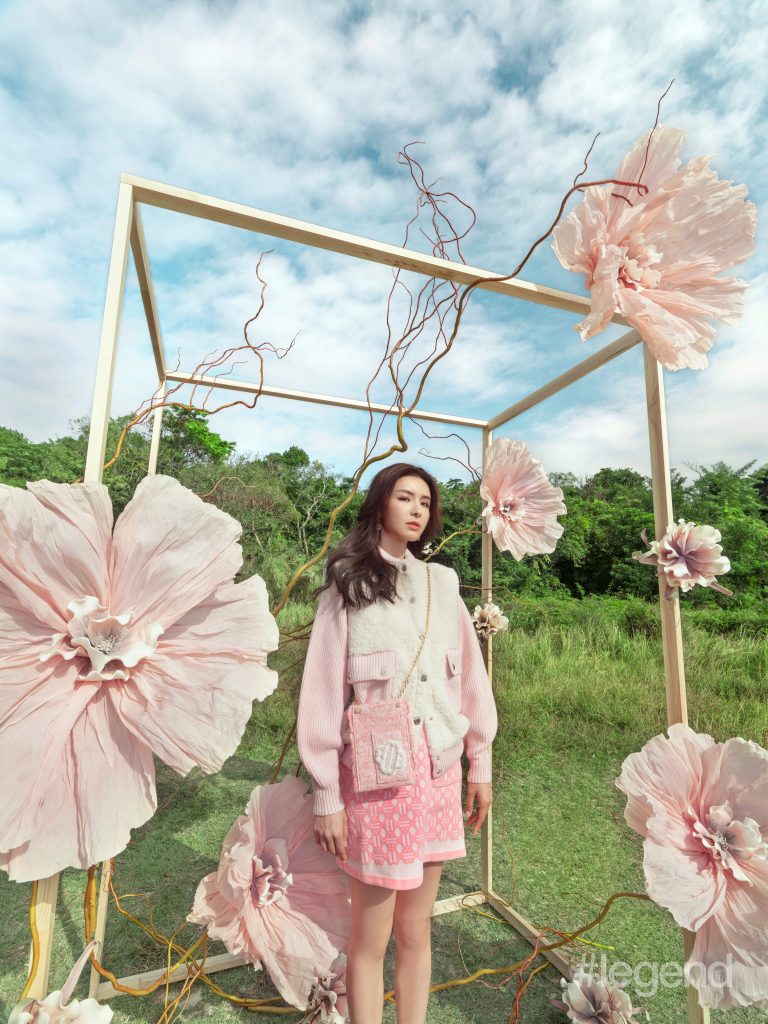 She admits if you look closely, one can find pieces in her wardrobe that reflect that sense of boldness and completes her urban fashion style.
Pieces from Maje can always be found in her wardrobe repertoire. "The brand is known for bold modern and urban fashion," she shares. "Maje represents the modern woman's attitude. It has so many different cuts and forms but its range covers all kinds of occasions."
"For us modern women, we are doing so many things within 24 hours, because we have different identities throughout the day. Within the family, we take on the caretaker role. When at work, we put our business hats on. And when we are out for a social gathering, we assume a role that is appropriate for the event. Maje's brand vision aligns very closely with the requirements that support the needs of our roles and identities. We are brave and courageous, and don't shy away from actively expressing our attitude and mindsets."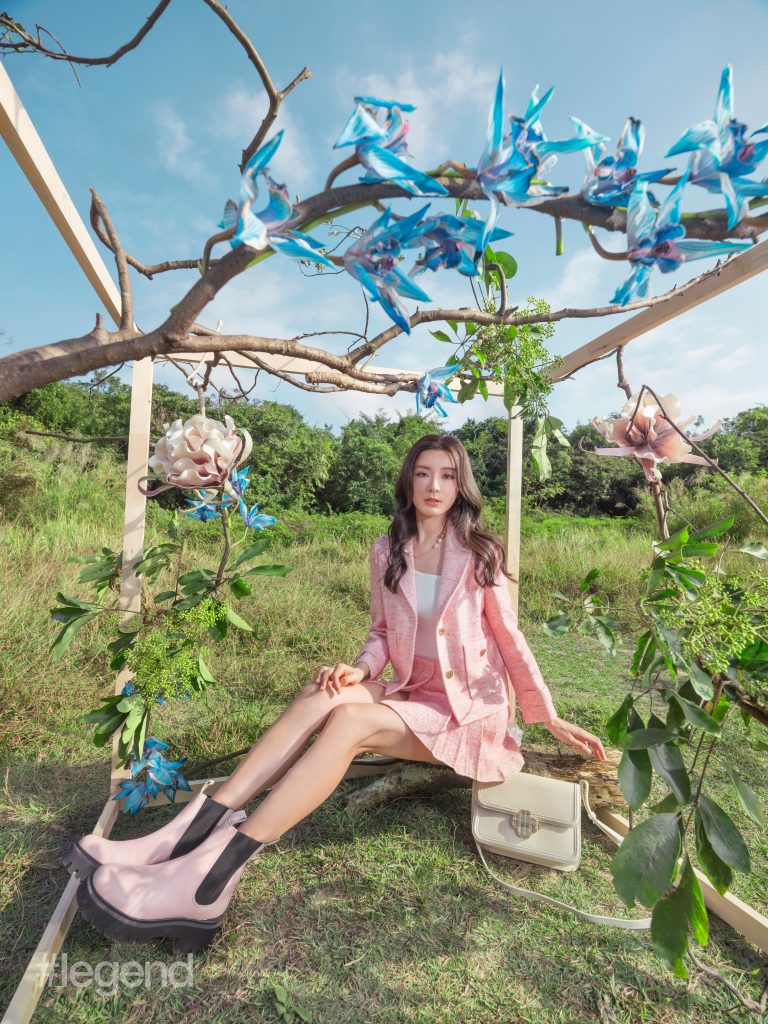 Chan says her strong sense of style means she only wears what she truly likes. Whether pieces are trendy or from the latest collections, if they don't represent who she is, Chan won't force herself to assimilate.
What she looks for is subtlety with a hint of surprise. "When I wear something to an event, I like to pick a piece that has subtle details that may draw attention and deliver a surprising element."
Chan is very clear about what she wants and therefore draws a hard line between her private and public lives. "To me, privacy is a luxury, but the way I choose what to keep private and what to share with the public is straightforward. I will build myself in private and once there is some successful outcome, I will choose to share that part when sharing with the public means that the content has a positive influence."
Also see: Cover Story: Lee Jae Wook on dissecting characters
The actress steadfastly believes being a public person comes with a responsibility to spread good vibes. "Because we get more opportunities to do so," she explains. Her method of building herself in private, learning in private – and taking her losses in private – allows her to share experiences of success and failure with her fans on her own terms.
Only that which she feels serves a positive service will she share. "For example when it comes to my relationship with my boyfriend, what I share in my Youtube videos or on my Instagram must consist of good vibes and elevate happiness."
Chan admits that so far she's only shown 30 per cent of who she is in the public sphere. The remaining 70 per cent Chan has diligently kept to herself. "There is already too much information out there that aims at overloading people and serves no real purpose," Chan says. "I hate to contribute to that."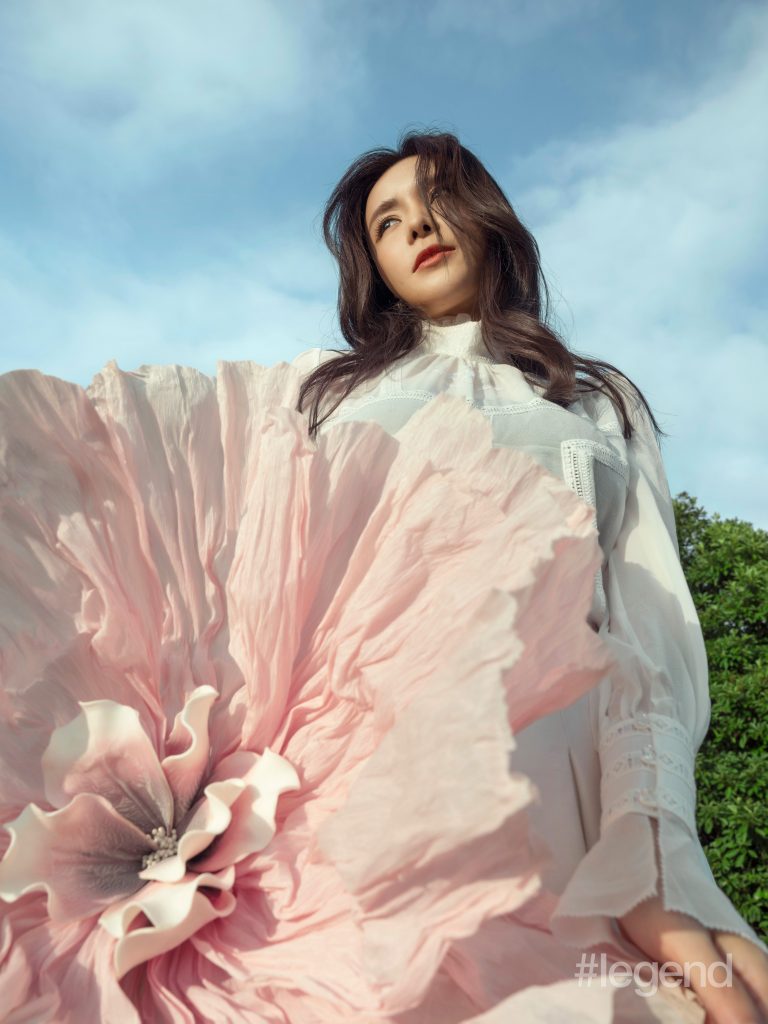 The Love Suddenly actress has high hopes for the New Year. "I believe 2023 is a 'dreams come true' kinda year," she says. Chan plans to open her first business with her boyfriend and several partners.
"I am opening a gym named '111'," Chan shares enthusiastically. "This is an 'angel number'. Throughout 2022, this is a number I consistently noticed. I looked it up online and it means: 'Your thoughts are becoming your reality'. I believed it to be an apt company name going forward."
With an influencer status, Chan hopes the more people see this number, the more their own thoughts can become reality, too. She believes nothing is impossible as long as you put your mind and efforts into it.
"Perhaps it's the law of attraction, I've always wanted to have my own business. Our gym will open in the new year. Hopefully, this is just our first step and our business can expand into other areas such as a meditation centre and spa to then become a wellness group and cater to all aspects of health and wellness."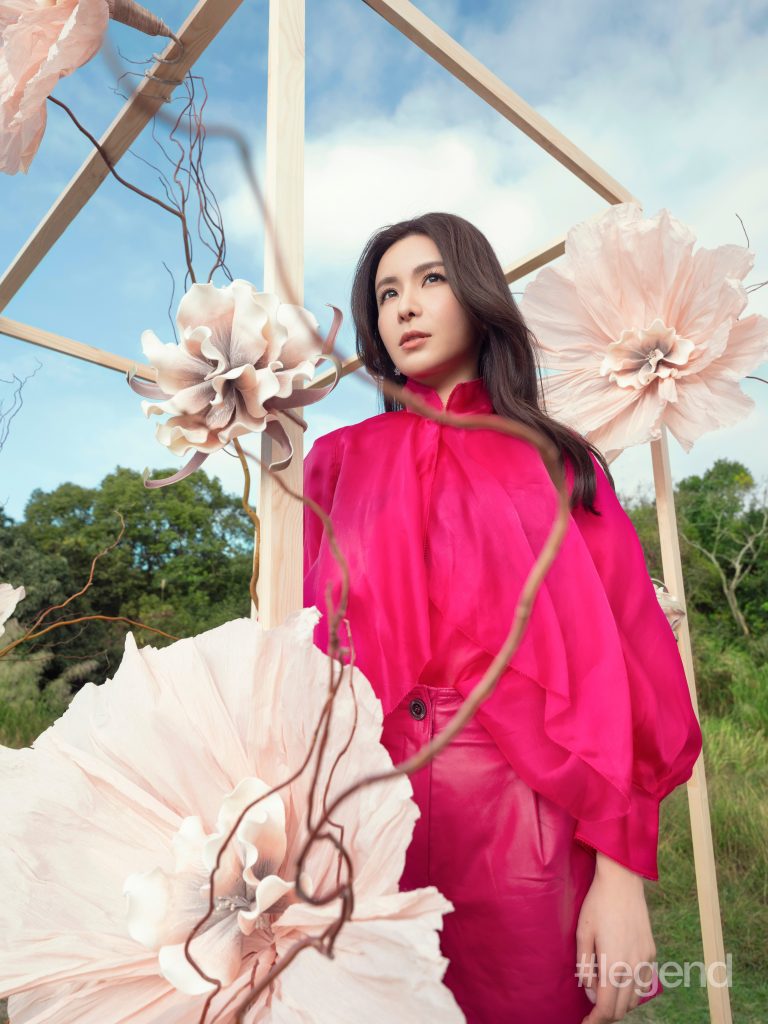 With everything that is going on in both her personal and professional life, having solid time management is key – an aspect in which Chan, by her own admission and with a sense of pride, does very well.
"I start the morning with an hour of meditation that includes setting my daily affirmations. I then pen down everything that needs to be done for the day. I continue with an hour and a half to two hours of workout. Afterwards, my day is filled with either being on set or attending meetings. Whenever I get a break I will follow up with tasks at hand pertaining to the opening of my gym."
This hints back to Chan's reference to the modern woman wearing many different hats, assuming many different roles. And she couldn't be happier with the developments in her life.
"I feel my life is going through a big change this year. I used to be afraid to express what I really wanted for myself. But through meditation and affirmations, I find it easier to communicate what I want and manifest my dreams." She sighed briefly – in relief or self-wonderment. "Yes, it's a good change."
And as if to assert her own beliefs once more, she leaves another positive note for the new year: "I hope everyone's awareness will rise, have the courage to think about what you want and use 2023 to help make your own dreams come true."
CREDITS
Creative concept and production / #legend
Photographer / Lamb Yu
Videographer / Billy Elvis
Stylist / Kellie Chan
Makeup / Melody Chiu, Karen Hui
Hair / Larry, Kin and Kim at Il Colpo Aveda
Photographer assistants / Ttchong and Duncun Lui
Set design / Kofeflowers
Wardrobe / Maje
Also see: Cover Story: aespa x Chopard