Bodybuilder and artist Lynus Woo sits down with David Ho for a chat about the business of fitness and balancing that with his artistic pursuits
Lynus Woo remains warm and affable, even in the middle of a long day that has yet to end.
For those not in the know, Woo is both the founder and a trainer of REP. A gym in Central Hong Kong that brands itself as "Asia's first concept gym."
"I've been working really hard at the gym and making sure it runs smoothly," he says of running the 8-month-old venture. His hours as a business owner and trainer sound rather gruelling. With training sessions that begin at 6 AM, his days often go on till 9 PM. Even then, Woo tells us he still carves out time for his "dogs, football, tennis and art."
"I usually get up an hour before my classes begin and take the dogs (a pack of huskies as evident on his Instagram) out for a walk before I go for my training sessions," says Woo.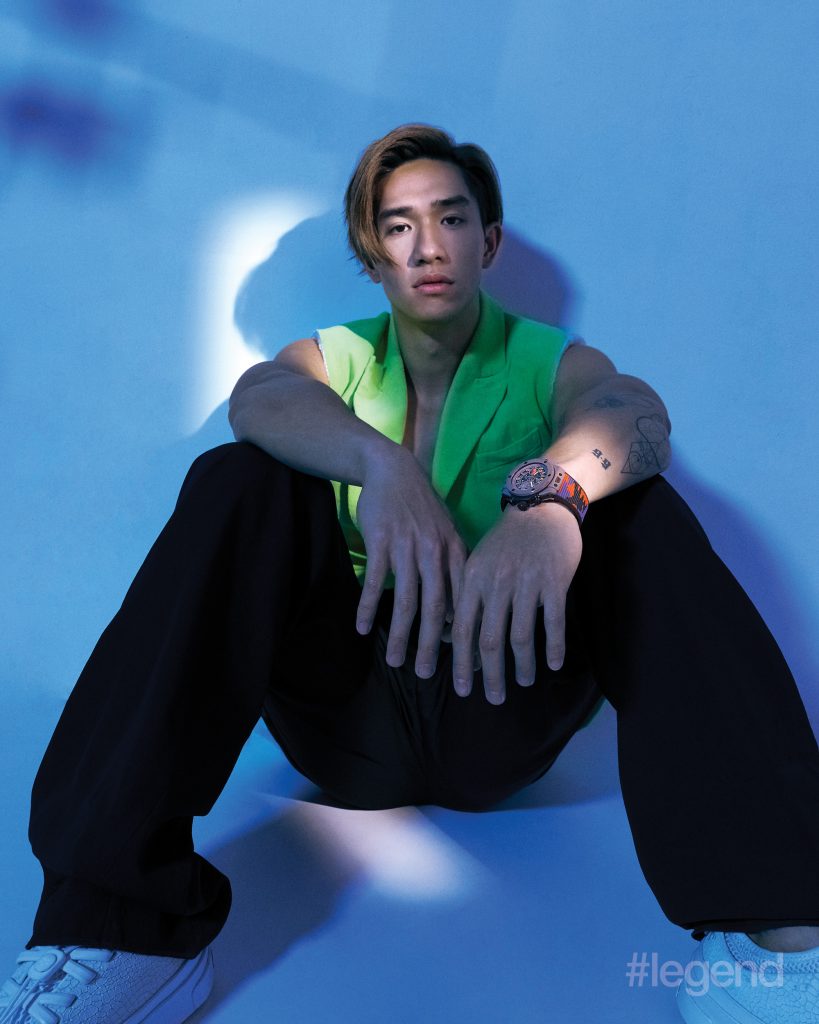 As to whether the drop of masks has helped with the fitness business, Woo seems optimistic that better times are here. "I think you see more of an uptick in activity in general. Everyone is a bit more cheerful now that masks are off and borders are open," he says.
Given that it's the pretty much art month in Hong Kong with Art Basel HK (we bump into him there later) and Art Central happening when we have this chat, our conversation quickly turns to Woo's other passion – art. A trained painter at the University of Oxford, Woo has been using acrylic and oil paints as his main medium. #legend spoke to him when he did his first solo exhibition last year.
With all the different art events happening around town, Woo is just excited to check out new works, regardless of genre or artist. "I'm interested to learn how someone paints, the techniques they use, or how they hang a chair in an installation."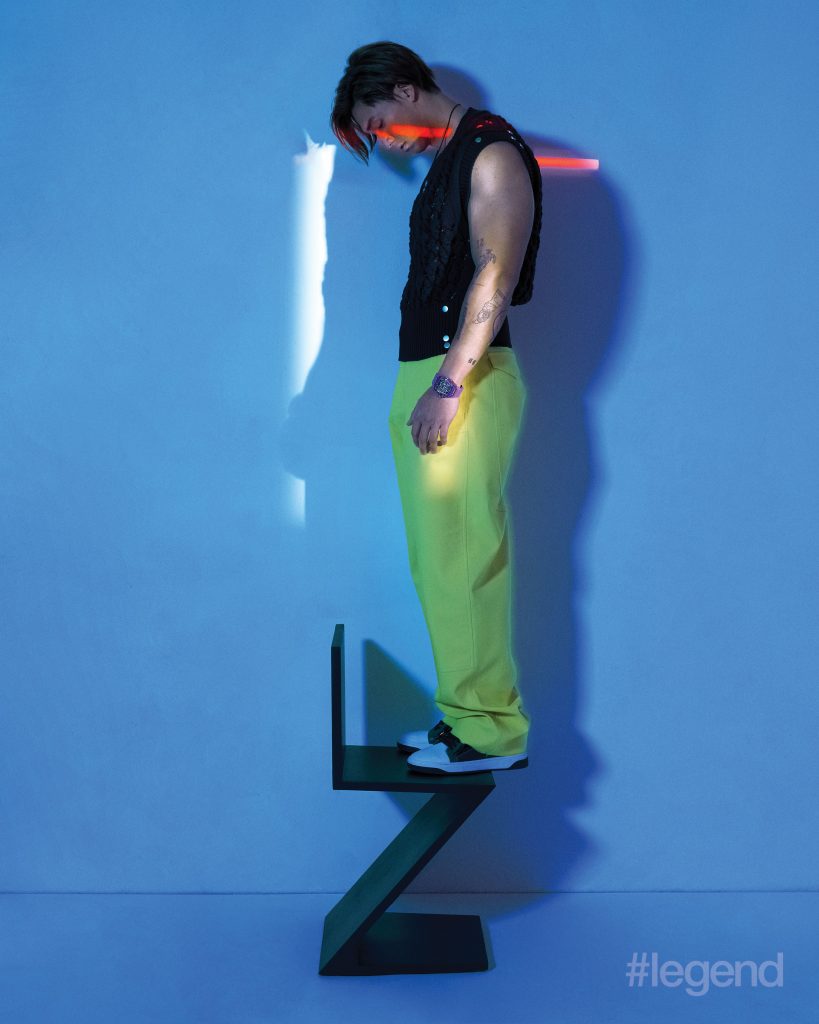 While his work at REP. has been taking up much of his time, Woo still tries to carve out time in his busy schedule to paint. "I'm just doing it at a more leisurely rate just because I can't really dedicate a whole day to it."
While he draws inspiration from all things around him, he finds himself inspired by "general, everyday life." But there are certain themes that have intrigued him more. "Recently, I've been challenging the norm of the objectification of people. Just because I don't think we are embracing of bodies," he says.
"I'm lean now because I want to be. But if I get fatter one day and walk out on the street, I wouldn't want people commenting on that. How uncomfortable would that be? If someone is overweight, they probably feel insecure because they know people are talking about it behind their backs. I don't feel that people are embracing the kind of imperfection that is perfection as well."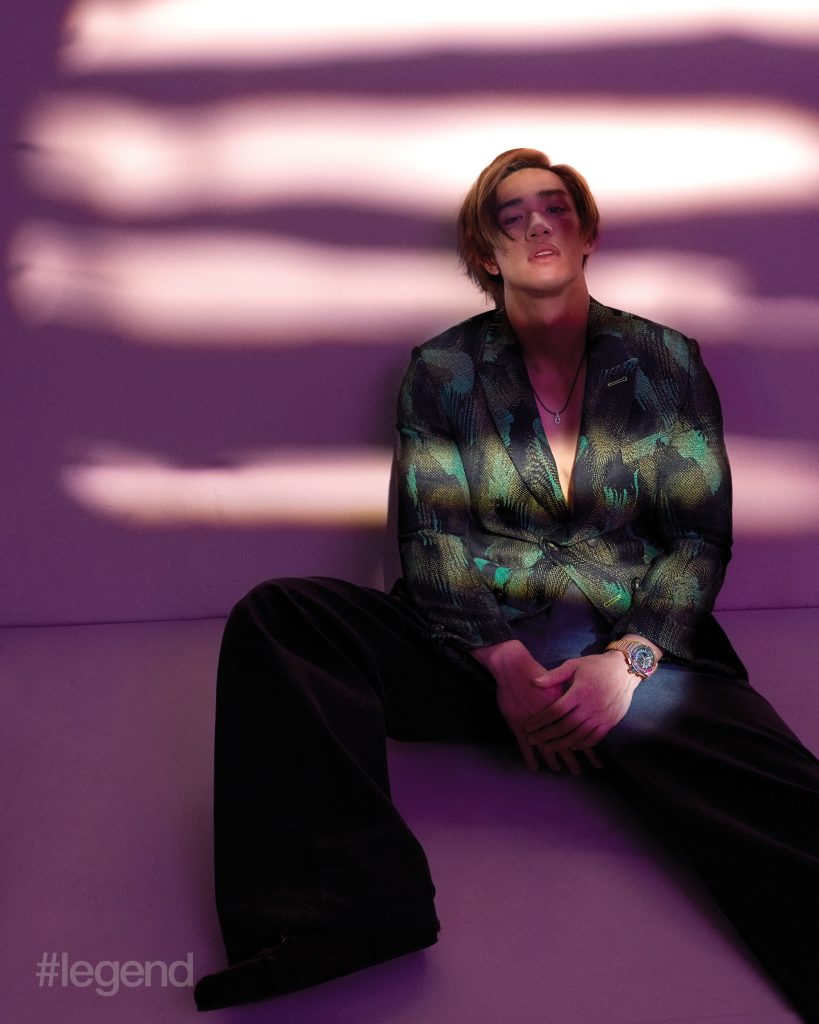 At first, it does seem surprising that objectification of the body would be on the mind of someone as body beautiful as Woo. But on reflection, working with clients daily on sculpting their bodies likely means that he is constantly faced with that mindset. As a bodybuilding champion, Woo is likely to be as body conscious too.
One wonders if his huge following on Instagram, where his physique is on full display, may also play a part. But surprisingly, Woo doesn't seem fazed by the social media game at all.
"I don't really see myself as an influencer, so I don't really care what people think about me. But I do see people being careful about what they post. They turn off likes and comments as they might feel insecure about what people might see or post. Personally, I don't really care about likes and comments
"For a business, I can understand it. But I don't really agree with the need to have a private account, where you post things that you wouldn't on a public account. We shouldn't be scared to just live and post what we post."
For Woo, these concepts – body image and social media – have translated into works that are abstract. "I've done a lot of work that is very figurative and literal. I have expanded into something more conceptual, so all my work has become a bit ambiguous now. While I do like having a topic that people can talk about, I want the ambiguity to be there so people can discuss about different things."
We press for more details on his works in progress and he shares that it's inspired by medical images. "It's about seeing through a person like an x-ray. It's like they are there but not really there. It's about seeing through an image to the person behind. It brings us back to our discussion about influencers being scared about what they post when they are treated as commodities, like a piece of meat. It shouldn't be like that," he says.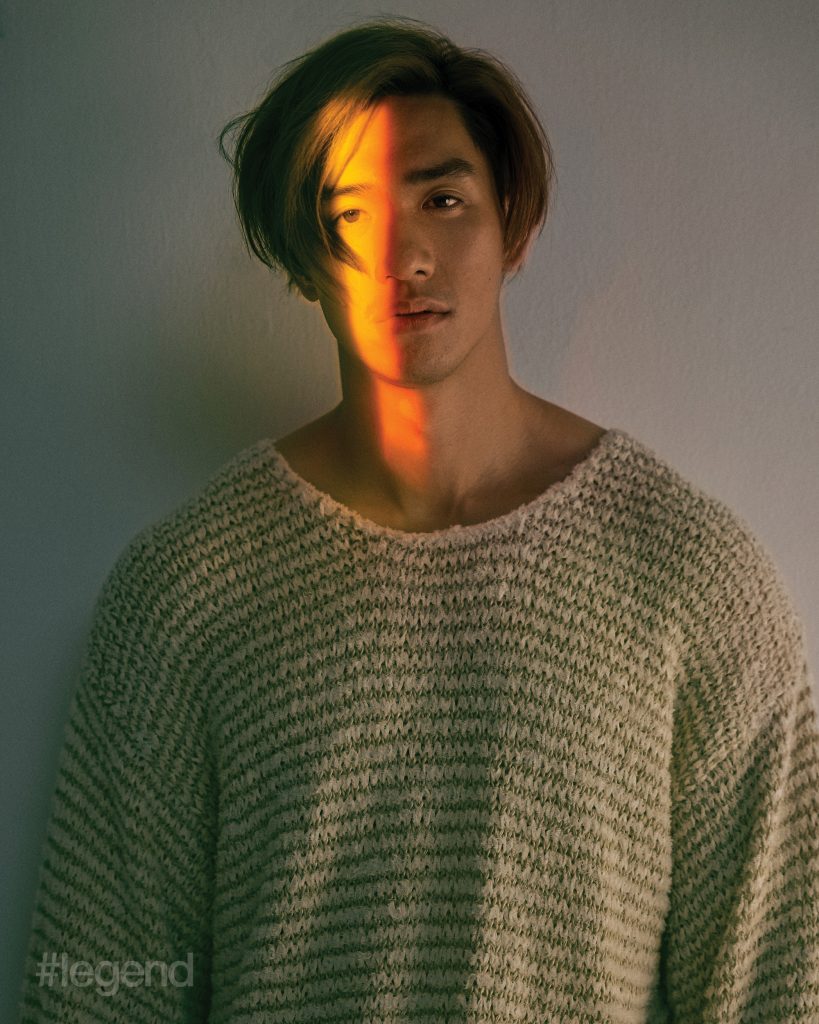 While he is translating that to paintings at the moment, he is staying open to exploring other mediums. "I don't try to bracket myself to a particular type of art. Though oil and acrylics is what helps me express myself most, eventually I might want to branch out [to] other types of art. I don't think we should be certain about our place in art. For me, it's a journey and an experimentation that always changes. If I label myself as a painter, that will limit me. It's all about the limitless possibilities."
Woo even extends his artistic sensibilities to his fitness, from the beige walls and paintings all around his gym down to the very concept behind it.
"Your body is a work of art as well, we want to celebrate that. If you are comfortable with it, that's what matters. Like with my artwork, I can paint what I want and people's appreciation of it is subjective. If I'm comfortable with it, I will display it. I don't see how our bodies should be any different."
CREDITS
Photographer / Karl Lam
Videographer / Stephen Leung
Stylist / Perpetua Ip
Make-up / Eliza Chan
Hair stylist and salon / Vivian Ng at Nova Hair Nail
Photographer assistant / Leung Yiu Wai
Stylist assistant / Crystal Ho