Digital Cover: Louise Wong & Yatho Wong x Sandro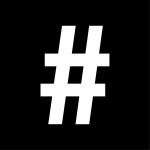 By: Hill Choi Lee
February 21, 2023
Seasoned actor Yatho Wong and Best New Performer winner Louise Wong never cease to improve their craft. Both artists look forward to diversifying their roles while bringing new film-watching experiences to their audience. They tell Hill Choi Lee about being laser-focused on their character portrayals as well as the distinctive skills they need to hone in order to master their roles
It's been 15 months since crowd-favourite biopic Anita Mui hit Hong Kong's silver screens and the performance of the lead actress who would embody the city's iconic Cantopop singer and actress of the same name still reverberates in its aftermath.
It was Louise Wong's first role in a feature film and the model-turned-actress had the (un)enviable expectation of portraying Hong Kong's most beloved entertainment artist of the 20th century. It is a humongous task to bring to life a personality, who is still revered even after her passing. You have the older generations of Hong Kongers who remember her works and life story well, and a younger generation who grew up listening to their parents' tales and collections of her music and films.
However, Wong hit the ball straight out of the park. It led to her taking home the Best New Performer award at the 40th Hong Kong Film Awards last summer while also being nominated for Best Actress.
"I am very happy with receiving the recognition," says Wong. "It is also a great encouragement in terms of my achievement for my very first film performance."
"It tells me that my acting career has formally begun," she recounts. "It was time for me to put all my effort into learning the trade and hopefully I will perform better each time."
That hunger to do better each time serves both newcomers and veterans of the entertainment industry well.
Yatho Wong, who recently signed with the same agency as Louise Wong, is far from a newcomer. He started acting at the age of 14 and yet, his hunger to excel in his work is nowhere less than those of new talents on the block.
"I often start learning and facing new things as I begin shooting [on set]," he says and recounts the different things he engaged in to get ready for his own performance. "I transformed myself according to the setting of the role, such as going to the gym to change my physique, learning Muay Thai and western boxing, lion dancing, drumming, and playing the violin."
He has recently also gotten into playing ice hockey because of the premise of his next role in a new series. Yatho had to learn how to skate from scratch. "During this time of learning, my feelings and thoughts all start from the perspective of the role – working hard to get ever closer to the persona I need to play."
Yatho soon found that the busier he became, the more relaxed he felt as an actor.
This will help him in the many projects that are ahead, such as the movies That Summer We Bloomed like Flowers, After Reconciliation, Sparks on Ice, and other feature films. The latter is in full post-production swing and he reminds us to stay tuned.
Eventually, he wants to move forward with more projects and continue with an assertiveness "to do himself justice".
Also see: Inside Cover: Denis Kwok x Esprit
Even with hard work and seizing every opportunity that comes her way, there is nothing like chalking in the hours as Louise discovered. "It takes time to learn and hone your skills," she says. Her second film A Guilty Conscience was recently released. "I was very much aware that this is my second role in a feature and to prepare myself I took further acting lessons."
Another challenging aspect of this film was that Louise had to communicate with her character's daughter through sign language. The actress enrolled in a sign language course to further her credibility in using this set of skills and was thrilled when she received its certification.
"You learn something new with every role," she adds. Louise took over a month to absorb the script for A Guilty Conscience. "The director gave us about a month's time to get acquainted with our characters. This was quite different from how I approached my first role. Anita was a real person and it was easy to find a lot of additional information on her to help me get into character, and help me grasp her essence. But in my latest role, my character is fictional.
"Of course, this means that there is more room for interpretation and development of the character. It allows me to deep-dive into who this person was, what her thought processes are like, the road she walks, how she copes with changes and how those make her the person she is. The director and my acting instructor gave me a lot of guidance and direction."
However, Louise realises that there is still much room for improvement. "In each role, there is always a sense that I did my best, but afterwards I feel I could've done better."
In this situation, Louise remembers her first acting teacher's words. "Humbly take the experience and next time, use it as a stepping stone to do an even better job."
Acting provides Louise with a platform to express and evolve herself. She realises that as an actor, she isn't sufficiently technical yet in performing her art yet. However, Louise believes that having the will to imbue sincere effort into her work is very important.
The other side of the coin is having enough experience on set, especially cultivating chemistry with a diversity of fellow actors on set.
Louise also takes note of other actors' performances and watches a flurry of different genres of films to do her research. Even though she doesn't have particular characters in mind yet as to who she would like to play, she is looking forward to emulating a variety of personalities and creating different possibilities in her acting. This is something every actor aspires towards, she explains.
For Yahto, his goals are also not too far off from Louise's. "I hope to dabble in other fields such as variety shows, YouTube content, and other challenging jobs," he shares. "I want to continue to absorb more learning experiences during the filming process."
His determination is backed up by a clear vision. "The world can be a very tough place, so let's not give in to the harshness and forget one's original intention, and continue to 'go with the flow'. There are so many things I wish to convey, but I will leave them to be explained in my work."
For Louise, the Best New Performer awardee in turn is now working on her next role where she plays a firefighter. "I can't divulge much yet about the story but I am looking forward to bringing another range of emotions to the audience," Louise says. She is now well into the routine of improving her physical condition to fit within her next role. The shooting will begin in March.
She looks forward to what 2023 has to bring. "I hope I will get the chance to further develop myself with a diversity of characters for me to explore," she says. "Hopefully, this will also bring me closer to the audience and my fans. These are all my wishes for the year ahead."
CREDITS
Creative concept and production / #legend
Photographer / Kwannam Chu
Videographer / Billy Elvis
Stylist / Perpetua Ip
Stylist assistant / Edith Yeung
Photographer assistant / Hang
Make-up / Pinky Ku
Hair / Kolen But
Wardrobe / Sandro