The pandemic turned life upside down for many, including Liou Monn. But as the fashion editor and stylist tells David Ho, it was also the catalyst for an exciting – and successful – new stage in her career
Liou Monn, a fashion editor and stylist from Taiwan, used the so-called pandemic pause to launch the next phase of her career as a full-time YouTuber. "As of today, I've reached 598,000 subscribers for my YouTube channel," she told #legend on a recent visit to Hong Kong. (Editor's note: that figure is now 606,000.)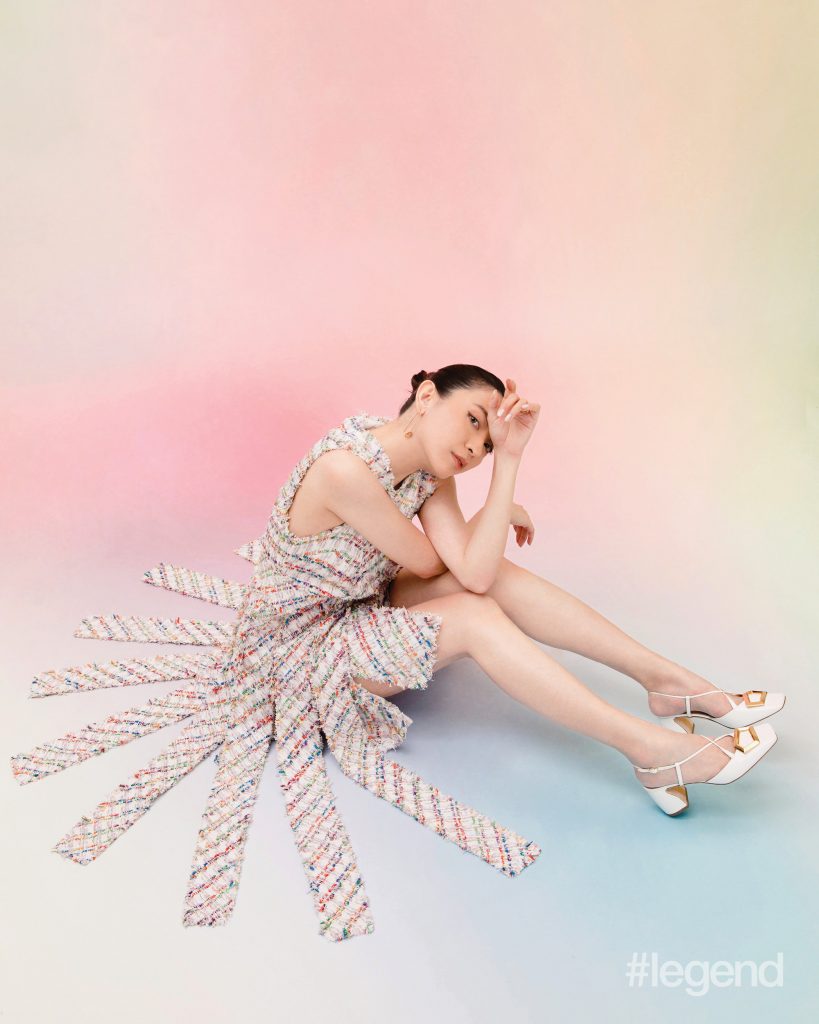 "My channel focuses on fortunes, relationships, fashion and all things girls care about!" she enthuses.
It may look easy from the outside, but Monn insists things didn't start out that way. The charismatic vlogger initially found herself in front of the camera due to less than ideal circumstances.
"In 2020, because of the pandemic, everyone's jobs and regular lifestyle came to a halt. During this time, all my jobs were cancelled. So my boyfriend encouraged me to film and edit my own video to try it out. He always thought what I said and how I said it was extremely funny. That's how I started filming my first videos," she recalls.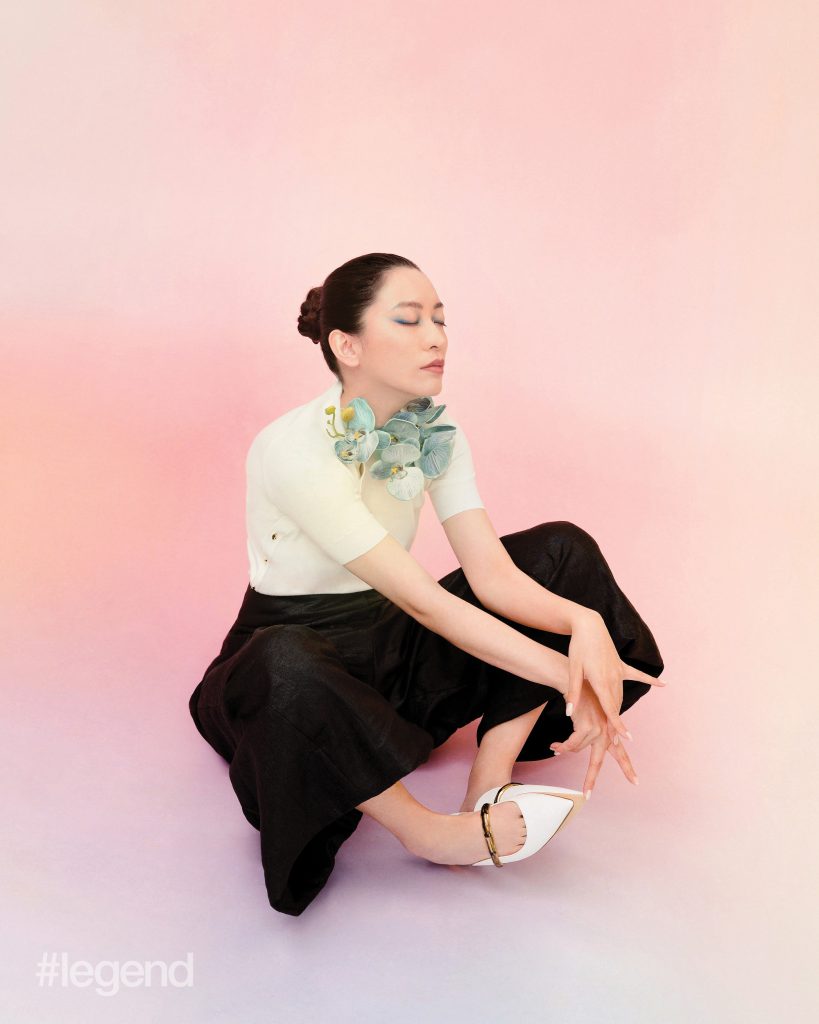 Monn has now assembled a team of women, who also have degrees in fashion design, to help her put together her videos.
Ideas often come from conversations with family, her boyfriend and team members. "Chatting with my favourite people gives me a lot of inspiration," she says. From fashion ensembles to shoewear, the latter especially could be key to highlighting any outfits.
"In my mind, I always adhere to a colour matching concept," says Monn. "Generally speaking, I would suggest wearing not more than four colours in one outfit. For instance, I look at pairing hats and tops in the same colour and I do the same for shoes and handbags to tie the entire outfit together. The colour matching of different accessories and fashion items creates an eye-pleasing look that is easily achievable."
To add a dash of charm, Monn gravitates toward mules for shoewear. "Wearing mules can bring out the effortless charm for daily looks that I prefer," she once shared with her social media followers.
Also see: Swank: Exclusive launch of Rupert Sanderson's Chrome "Pebble" Collection
Monn has been upfront about her personal life on her social media. She recently did a Q&A to share how she and her partner have navigated the perils of a long-distance relationship.
In the clip, her boyfriend shared fun details of their romance. He shared how shy he felt when he first met her, whereas Monn teased him with her recollection that he said she looked so much prettier in person compared to her pictures on Tinder. The couple also revealed that it was Monn who made the first move by asking him out and that he was quite nervous on their first date.
Monn also recalled how she spent a month planning and three days making an advent calendar for him as a gift one Christmas. She sent it to him in a suitcase, but he rushed out on Christmas Eve to get her gift.
Aside from the lighthearted moments, they also reflected on more serious and practical matters. He shared his view that keeping in constant communication was especially important for couples like them who are in a long-distance relationship.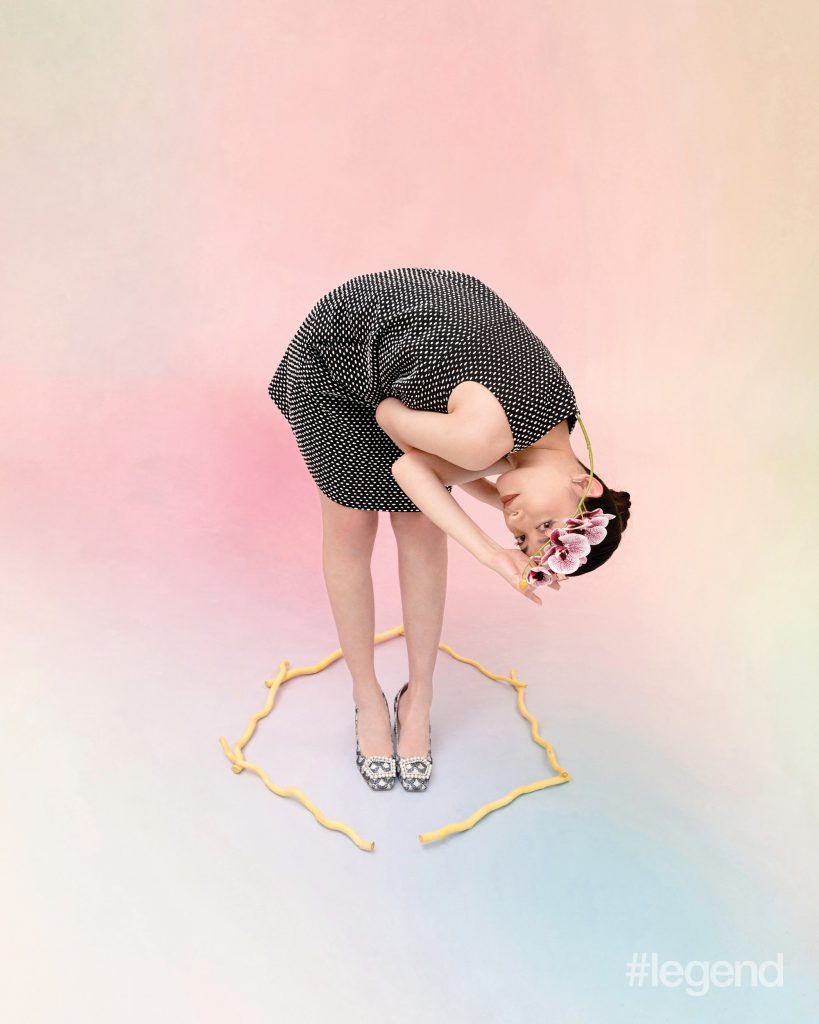 "Long-distance is like this: When you can't reach someone far away, that feeling of panic can make you feel really helpless and powerless. So it's best to avoid such situations," Monn said, agreeing with her boyfriend.
Monn also praised her partner for always being quick to nip any issues in the bud whenever an argument arose.
He said he knew Monn was the one when he was booked with a masseuse who kept coughing in his face during a couple's massage in Taiwan. Despite his reservations, he was too shy to say anything. It was Monn who took the initiative to politely ask for a change of masseuse, and it struck him that she was someone who knew how to take care of others.
There were other random bits of trivia they shared, such as his favourite picture of her (the one she shot for Chanel in Hong Kong) and his favourite Disney character (Mickey Mouse).
The couple are now exploring their options to settle in either Hong Kong or Taiwan. He is keen to continue living in Hong Kong but worries that the city is too expensive.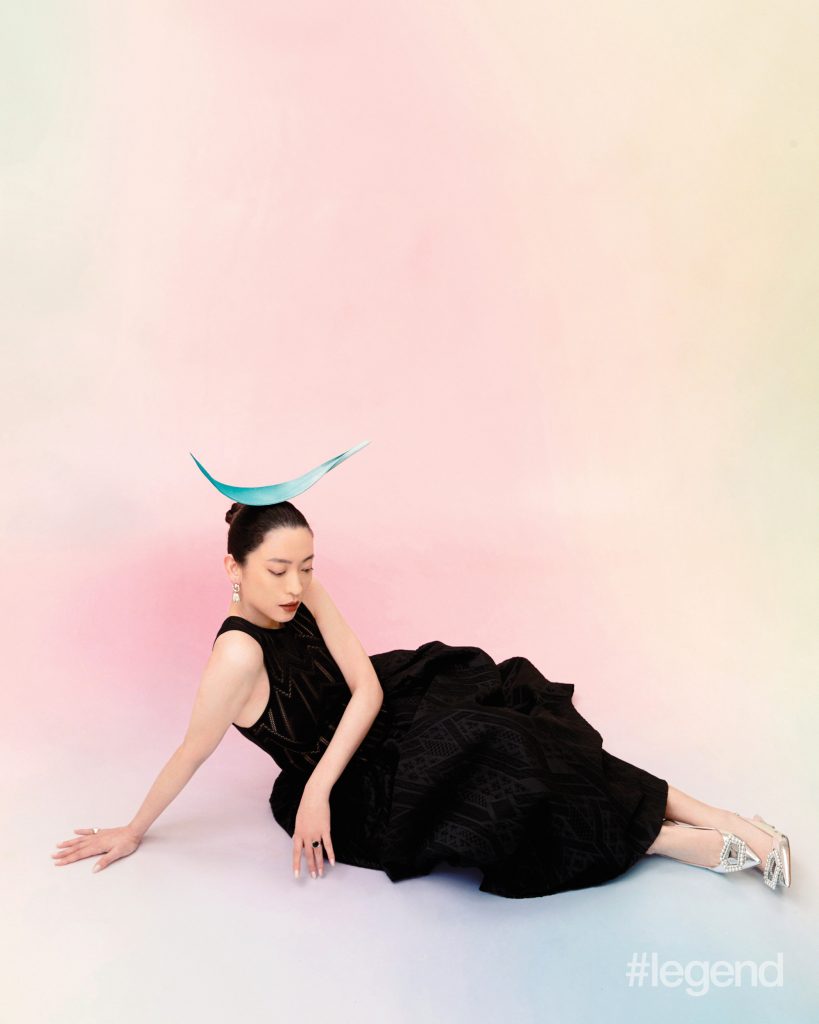 He also spoke about how proud he was of Monn's success on YouTube, which is clearly a big part of Monn's focus now, as uploading her latest video clips on the platform has become something of a ritual she genuinely looks forward to every week.
"I really love and care about the premiere of my new videos every week. Being with people that love what I do and sharing our hard work together – this is what I look forward to every week!" she says.
It seems the same can be said for her online fandom, which grows larger and stronger by the day. "When different people from all across the world comment and express that my videos bring them joy and happiness, for me that's the best part of being a YouTuber," she says.
"Viewers really appreciate that I make them laugh and feel happy. You never know who will watch your videos."
Also see: Digital cover: Sue Chang x Buccellati
In fact, being a beacon of light in the midst of Covid-19 has guided the direction for much of the stylish influencer's content creation. "As I said previously, my journey began because of the pandemic. And because of this I decided to make videos focusing on positive, happy and inspirational discussions," she says.
"Everyone's life has been affected by the pandemic. I hope everyone who watches my videos feels like they just got off the phone with their sisters, full of smiles and energy to tackle what's ahead."
Monn's upbeat persona is surprising considering that she describes herself as an INTJ (Introverted, Intuitive, Thinking and Judging), one of the more introverted of the 16 Myer- Briggs personalities. She chose to focus on YouTube as it's her favourite platform and the social media network she has spent the most time on.
"I aspired to one day be on the same platform as my favourite YouTuber," she says.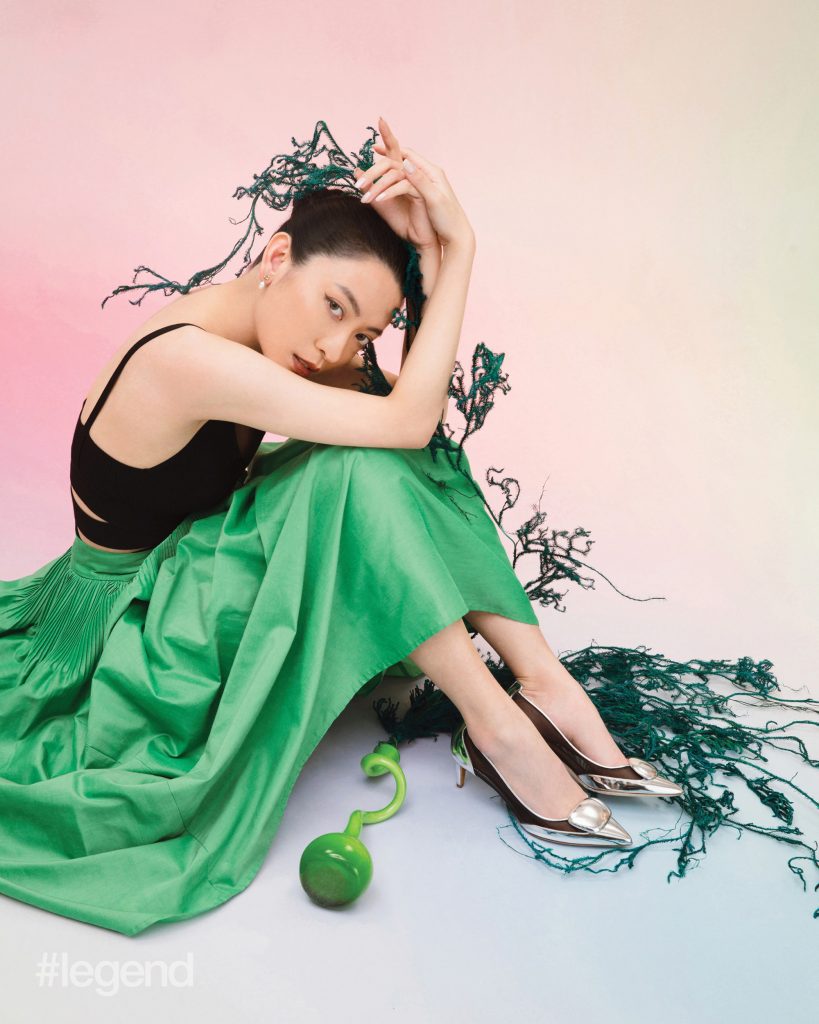 Since her rapid rise, Monn has racked up a few fun projects with other content creators. "Some of my favourite collaborations are with the Taiwan YouTube community such as Muyao 4, NSFW Studio and This Group of People. These are projects that I enjoy as I get to meet and work with my favourite artists," she shares.
These days, she takes everything one step at a time and makes sure to enjoy the present and future – which includes love and all things Hong Kong.
Monn's recent visit was to see her boyfriend of four years, whom she met via a dating app, but food was also top of mind.
"My favourite food in Hong Kong includes salted lemon 7UP, honey barbecue char siu and curry fish balls," she says.
She's also passionate about Hong Kong movies, naming Mr Vampire and Mermaid Got Married among her favourite flicks.
Monn's subscribers can likely look forward to seeing more of Hong Kong in her upcoming content. "I'll be back in July," she says. "I'm really excited to see everyone then!"
CREDITS
Creative concept and production / #legend
Photographer / Kwannam
Videographer / Billy Elvis, Herman Wong
Stylist / Kellie Chan
Hair / Hillnex Lee
Makeup / Heisan Hung
Also see: Digital Cover: Adam Pak, Edwin Pun and Kevin Chu x Oriental Watch Company