Digital Cover: Kevin & Moonie Chu x Fila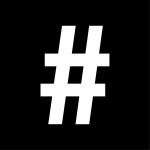 By: #legend
July 12, 2022
Athletes, influencers and fashionistas Kevin Chu and Moonie Chu talk to Megan Lan about how sports have shaped them into the people they are today
Kevin Chu
A man of many talents, actor and former competitive swimmer Kevin Chu is back in the spotlight with his starring performance in Look Up – a cinematic celebration of the 25th anniversary of the Hong Kong handover. The film depicts 25 years of Chu's character's life as he helps four young people "pursue their ideals and grow by learning to embrace the people and things around them".
Chu, who represented Hong Kong at the 2010 Guangzhou Asian Games and the 2009 and 2011 International University Sports Federation, learned a number of important things as a swimmer that he now applies to his acting career – one being the importance of responsibility. "It's being responsible to your task, to your race and asking yourself, 'Are you doing enough?' 'Are you doing absolutely everything can do to perform well?'" the 33-year-old explains. "It's something I think that definitely applies to acting because there's always preparation, there are always things you can do to get yourself ready, to be in that perfect state and to perform the best you can."
Another noteworthy trait that has helped Chu in his acting career is body awareness. "It has surprisingly helped me a lot," he says. "Because, you know, especially when it comes to action movies, they teach you difficult angles and specific ways to strike, or ways to dodge, and things like that.
"And acting, [it's] a lot of self-awareness, body awareness and emotional awareness. All these things, I think they stem from swimming a lot. When I was training, we would have to be cautious about our form, strokes and every little detail, which I think really applies to acting."
When Chu's away from the set or just taking a break from his usual routine of backflips and karate kicks, he heads to the gym to work on deadlifts, squats and plenty of stretching. On those occasions, he prefers to wear a simple tank top, shorts and trainers.
"I usually go for flexibility and functionality when it comes to what I wear in the gym so I can move around, jump around and stretch comfortably," he says. "I also love wearing headbands because they keep all my hair out of the way."
As a form of leisure and relaxation, Chu finds himself back in the training grounds reminiscing old times with former swim mates, acknowledging his habits of being accustomed to the "physical exertion and fatigue" from training that helps him fall asleep at night.
"I still train because I like and need to keep in shape. I'm also a strong believer in looking good and feeling good! When I train I like to focus on heart rate, so going to the beach or going wake surfing just doesn't reach the intensity I'm looking for." he explains.
"When I train, I aim to really sweat and pant. I think training is a long-term investment on my body. During the process of training, it also gives my mind a moment to be away from work and life and just focus on pure training itself. It's a form of meditation for me."
When asked what he wanted to be growing up, Chu admits he never thought of becoming a movie star. "To be honest, I never imagined that I would be an actor. But I did dream of becoming a Jedi someday, like in Star Wars," he says. With his playful persona and goofy character, combined with his longing for new adventures, there's probably no better job in the world for Chu than acting.
Also see: Digital Cover: Adam Pak, Edwin Pun and Kevin Chu x Oriental Watch Company
Moonie Chu
Local fencing fanatics will no doubt know the name Moonie Chu. As one of 42 athletes who represented Hong Kong at the 2020 Summer Olympics in Tokyo, Chu continues to push herself at various international competitions and make history within the local fencing scene.
But as it turns out, it hasn't been all glory and glamour for the 27-year-old. Faced with so much competition, maintaining a healthy mindset as an athlete is of utmost importance. And for Chu, spreading positivity through her social media has become a priority, spurred in part by her time as a psychology major at the University of Hong Kong.
"Fencing is a sport that's more about strategy and the condition of your mind, whereas with running, it's more about your physical state," she says. "So I think when you're getting to that level of being a top athlete, what gives you an edge is how good your mindset is. Everything I've learned in school has been really helpful and because I've learned so much about psychology, I'm more inclined to look for resources when it comes to psychological problems in fencing, or obstacles that I think can be overcome with my mindset."
Chu's most recent obstacle is low self-confidence, as she explains how things can get "increasingly difficult" the higher you climb. But such challenges are nothing new for the female fencer, who hosts a weekly "Girl Talk" session on Instagram to give advice to and share life lessons with her followers and fans.
"There are questions about friendship, body image, dating and relationships. I think that's what people struggle with the most," she says, referring to the latter. "Hong Kong people have only been using dating apps for a few years, so in Hong Kong culture it wasn't that common to do casual dating. I've had enough dating experience to tell people what they need to hear, and thought it would be nice to just have a platform to talk with people about it. [Even though] I've been focusing a lot on dating and relationships, a lot of my followers actually DM me personally, and I chat with them."
Also see: Digital cover: The Motivation Movement (#legend x TAG Heuer & Intimissimi)
To balance her fencing and her personal life, Chu developed a new interest – wake surfing – during the pandemic when gyms were closed and training was consistently delayed. "I think that's when a lot of us lost purpose," she says. "With no training, our bodies started to get a bit dysfunctional and we didn't feel like the most original version of ourselves.
"A lot of athletes had time to discover different sides of themselves. That's when I discovered wake surfing, and that's also when I started to get really into social media and making videos."
Despite all her success and athletic achievements, Chu remains humble. She describes her idea of sportsmanship as "respecting the game. You bring the best version of yourself onto the piste (the playing area), and you want to win. But once you get off the piste, you're friends with your opponent. You're polite to them, you don't disrespect them."
As an athlete who also loves fashion, Chu's favourite look is a slim-cut top, a choice that is functional yet pleasing to the eye. Her go-to activewear – based on her desired features of compression, cut and colour – is a fitted crop top paired with high-waisted leggings that hug the body. "It also plays in with how you feel," she says. "If you feel confident, you look confident, you fence well."
CREDITS
Creative concept and production / #legend
Photographer / Kwannam Chu
Videographer / Billy Elvis
Stylist / SK Tang
Stylist Assistant / Chan Cheuk Lok Nicholas
Makeup / Kong Yan Shuen for Kevin, Kayte for Moonie
Hair / Sing Tam for Kevin, Alex So for Moonie