Asia's Best Female Chef 2023 talks food and gender equality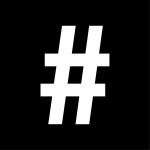 By: Stephenie Gee
March 29, 2023
Ahead of this month's Asia's 50 Best Restaurants awards ceremony in Singapore, Johanne Siy, newly crowned as Asia's Best Female Chef 2023, talks to Stephenie Gee about taking risks, staying true to her values and working towards her award's eventual demise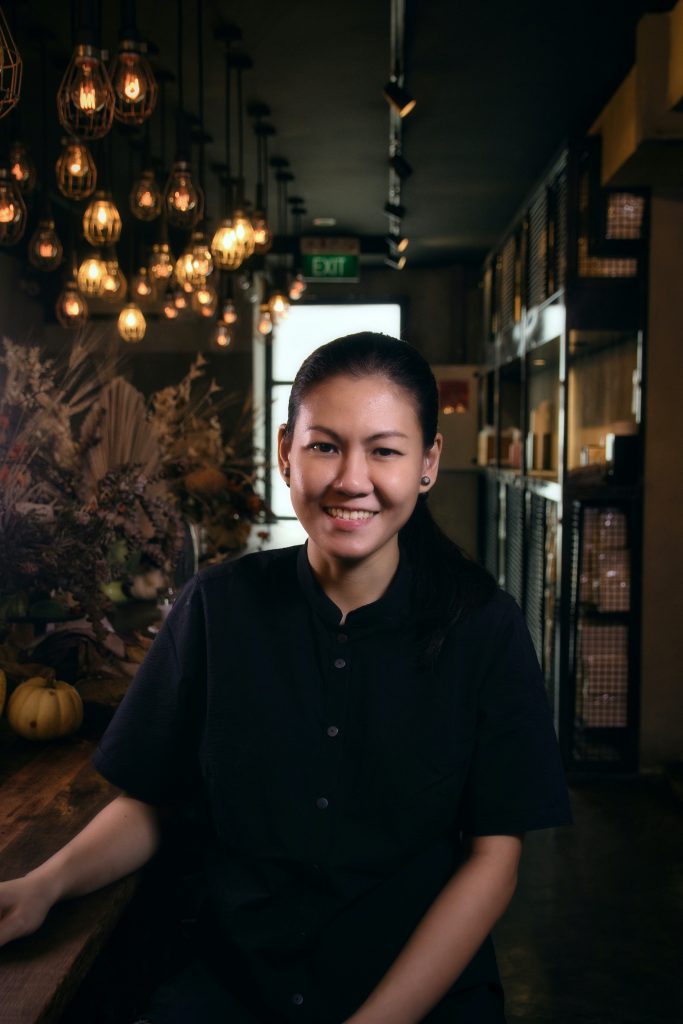 If you haven't heard of Johanne Siy yet, it's only a matter of time. Formerly a brand builder for Procter & Gamble, the head chef of Lolla in Ann Siang Hill was recently crowned Asia's Best Female Chef by Asia's 50 Best Restaurants – the first- ever Singapore-based chef and second Filipino to win the title.
And with good reason. Nightly, a line of hungry patrons snake in and out of the chic modern European eatery anchored by a zinc-topped counter and a 22-seat communal table for a taste of Siy's inventive dishes like the forearm-long charred carabinero served with petite spring salad, prawn jus and potato bread and avocado in smoked eel consommé.
Yet while this coveted award comes as great validation for Siy's – and her team's – hard work, it also serves as firm proof of the gender bias inherent in the culinary world. "I'm very grateful for this recognition. It's a great platform to reach and inspire a lot of young chefs to overcome barriers and challenge boundaries. However, a lot of people question the necessity for this award," she tells me via e-mail. "They ask, 'Why do we need to single out women as if they are curiosities?' and 'Is it inherently sexist to have a gender-specific award?'
"While it has its own set of detractors, there are also people who understand that we have a long way to go to achieve equal representation and calling this out specifically so that we can talk about it and therefore do something about it is a step in the right direction. It's ironic in the sense that fulfilling the raison d'etre for this award necessitates its eventual demise. I've been quoted as saying that my hope is to make this award obsolete – as it should be everyone's."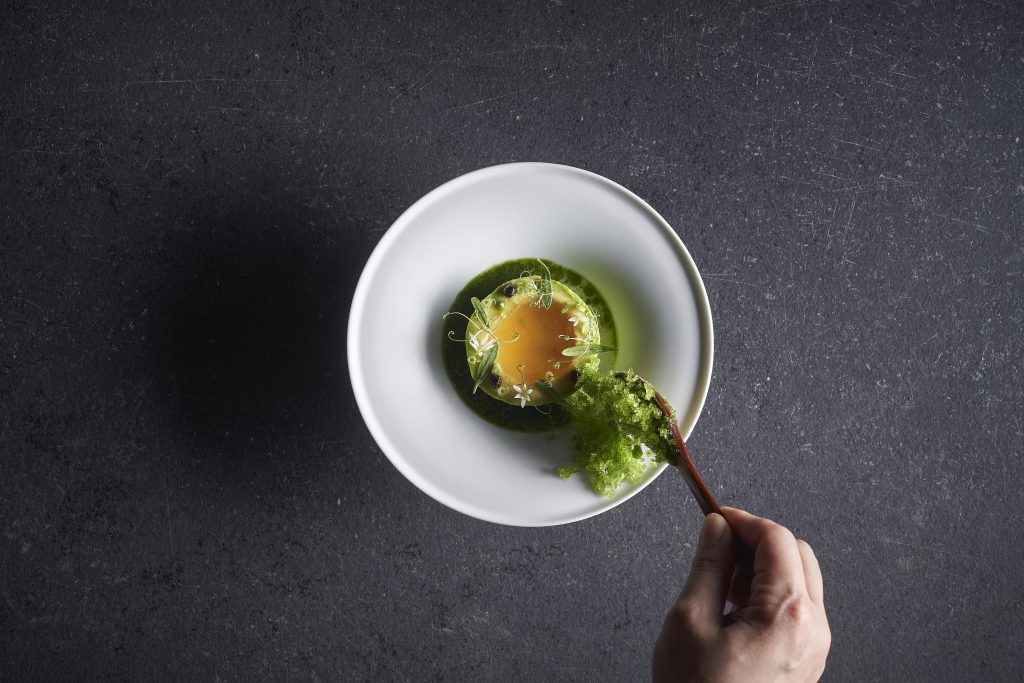 You studied business management and accountancy – what led you to switch to being a chef? How did your culinary journey begin?
Growing up, in our generation, it was never aspirational to be a chef. In fact, we were discouraged from pursuing a career in this field because our parents wanted us to be financially stable. It was when I moved to Singapore and became financially independent that I was exposed to a different mindset. At some point, I thought I wanted to do something that I'm really passionate about and that gave me the courage to go against the grain. It was hard to leave such a coveted job, but you have to take calculated risks to pursue the things you really care about. That's what makes life meaningful.
In what ways have you seen the kitchen evolve over the years in terms of female representation and gender parity?
It was a different world back when I first started. The job was a bit more physical because you didn't have all these cool gadgets that make our lives as chefs easier. The culture in kitchens was a bit more hostile. We have evolved so much as an industry and we're finally talking about the issues that nobody dared to voice out back then. People are now more enlightened, the perception of the industry has changed, and sustainability of the industry itself and the broader ecosystem it relies on has become front and centre. For these reasons, there are definitely more women being attracted to the industry. We've all worked with an amazing female colleague and hopefully we all realise that regardless of gender, if you're good, you're good – that's it.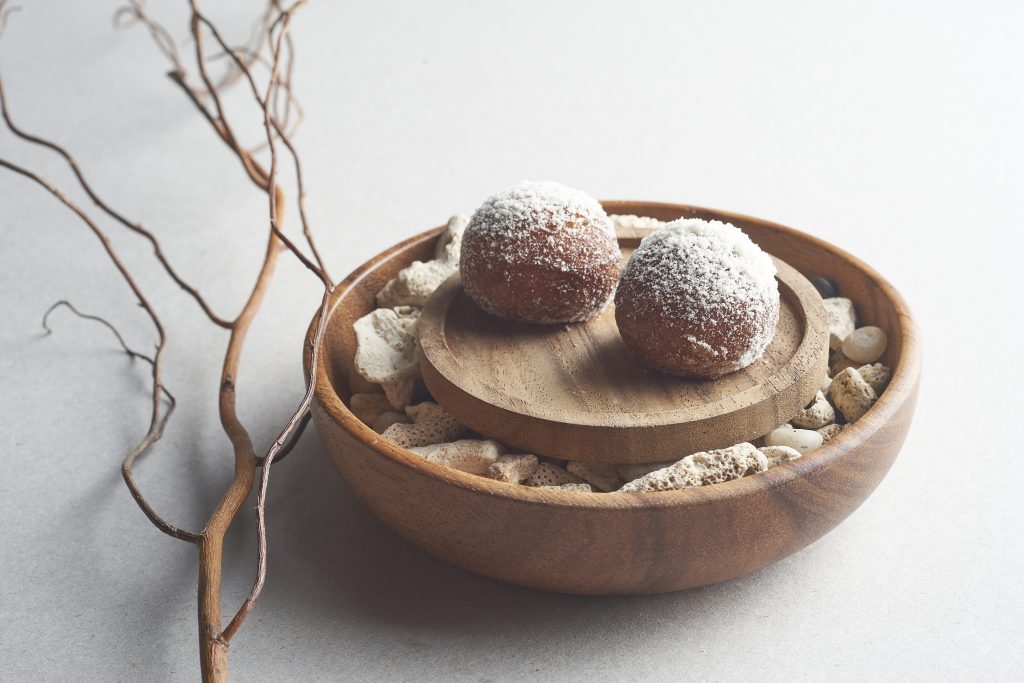 How do you hope to play a part in the development of this industry to create a truly egalitarian workforce?
This is a very big question. It's not just an issue of representation. The reality is that our industry is plagued by a dire shortage of labour. So many restaurants have closed because of this issue. Unless we do something to encourage the other half of the world's population to pursue careers and remain in the industry, we cannot sustain this industry.
This requires societal and systemic changes. For one, we need to drive visibility for women in this industry to challenge societal expectations and provide role models. Second, we need to hold our leaders in this field accountable for building an organisational culture that is challenging and rewarding while embracing diversity. Third, we need to put in place policies that make it easier for both men and women to pursue rewarding careers in this profession while being able to fulfil their familial and societal expectations – childcare benefits, maternity/paternity leaves, flexible hours, more comprehensive medical coverage and equal-opportunity policies.
There is much that we can learn on this front from other industries that are at the forefront of promoting a more gender- balanced workforce. Governments too will have to get involved. It can be in the form of corporate incentives or legislation. All this is much easier said than done. Ultimately, there is a cost to all this that will have to
be reflected in the true cost of dining out. But it's either we evolve or we fizzle out.
"Staying true to my values" is something that you've been very proud of – what are some of these values that you hold dear as a chef, or just as a person?
Mine was a very middle-class type of upbringing. We didn't lack for anything, but at the same time there was nothing in excess. My parents worked respectable jobs that put food on the table and raised us to be conscientious individuals. To this day, I put a premium on the value of hard work, honesty and integrity. For me, it's important that I'm a person I myself can respect. I also believe in striving for excellence. I believe there is no point in doing something if your goal is not to be very good at it. Lastly, leadership is something on which I place great importance. I tend to hold people who are in leadership positions to a very high standard.
What are some of the main influences on your culinary style and vision?
I've been fortunate enough to have worked for some remarkable chefs. I'm able to achieve what I've achieved so far because I stand on the shoulder of giants. Chef André Chiang was very influential to me, not only because I worked for him for a long time, but because to this day, his insistence on perfection, his culinary vision and artistic eye continue to guide me. Chef Eric Ripert is super zen in the kitchen and applies the 80-20 rule. At his restaurant Le Bernardin, they know what they are about and they focus on that. The fish is always the star of the plate. Everything else is secondary. Focus and simplicity.
How would you describe your culinary philosophy? And how has it evolved over the years?
Produce-driven and simple – I don't use techniques for the sake of using techniques or to show off. I like to think there is a certain honesty to my food in the sense that everything I do is all about highlighting the intrinsic quality of the ingredients. Being born in Dagupan also makes me more conscious about sustainability. The people from my hometown put value in everything and generally don't like throwing things out. And that's the way I cook – I try to use everything as much as I can. All the by-products also make it into the dishes. It's more complicated because everything is interconnected, but at the end of the day that actually helps me to be more creative.
Also see: Venchi: Egging on the Easter indulgence
You've previously worked in award- winning kitchens like Restaurant André, Noma, Relae and Fäviken – what are some of the lessons you've carried with you along the way that have shaped you into the chef you are today?
From André I learned to always go back to the original intention. When we start out doing something, be it as simple as creating a dish or a bigger undertaking like opening a restaurant, we usually start out with intentions that are pure and personal. Along the way we get influenced by so many things and, more often than not, we lose focus. When this happens it's always helpful to go back to the end in mind.
From Noma I learned the importance of thinking out of the box and the value of specialisation. It's run like a company with different departments specialising in different aspects of cuisine. In most restaurants, every cook goes through the same hierarchy. You work your way up the line to a management role. But some people have more to give. Some are really passionate about fermentation, for example, and are really good at it. You have to recognise this and give them an opportunity to showcase their skills and lead with their passion. More often than not, they will surprise you.
From Relae, I learned the value of context. How everything we do as chefs is part of a bigger whole. When I was there I got the chance to work in the farm and harvest the vegetables to be used for service every day and this gave me a lot of respect and appreciation for farmers and producers. Seeing the whole process until it makes it to the plate makes you appreciate it more – sometimes to the extent where you don't even want to do anything to the vegetables or maybe prepare them in the simplest possible way (like just steaming them) to highlight how perfect they are as is.
Lastly, from Fäviken, I learned that necessity is the mother of invention and scarcity encourages innovation. The weather [in Jämtland, Sweden] is so extreme. In the coldest months, nothing grows, so what do you serve your guests? Frost from the trees? Fallen leaves? They do that – who would have thought? When your options are whittled down, you learn to get creative with what you actually have.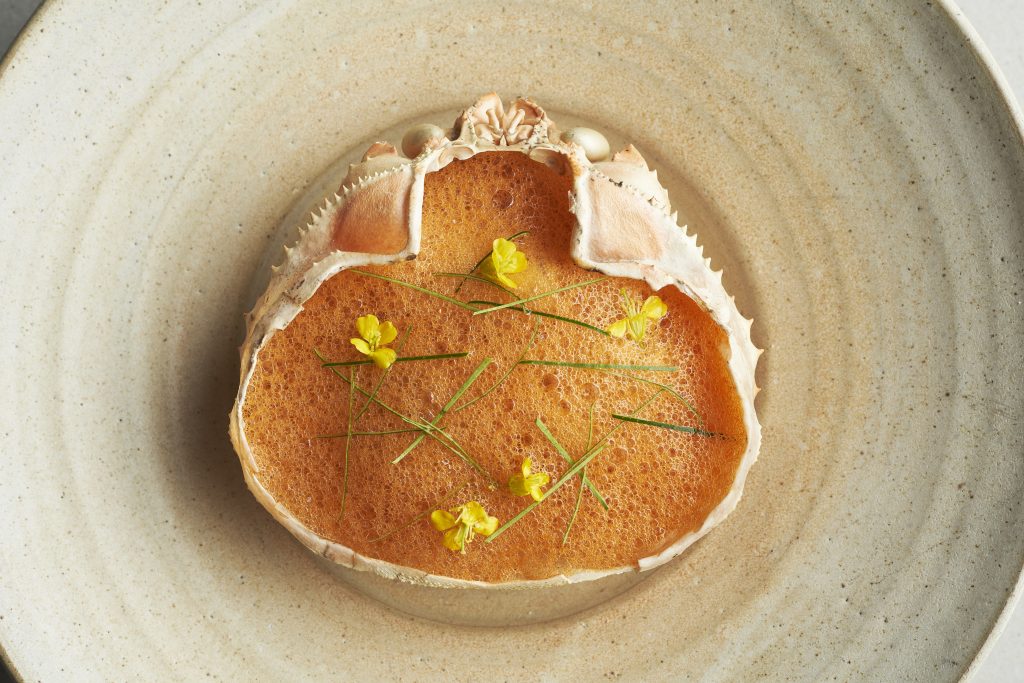 You've mentioned before how lessons about what not to do are just as important as what to do.
You see so many things in this industry. Everywhere you work, everyone you encounter teaches you something. That's why I value that time when you are just absorbing everything around you like a sponge. You see how people deal with situations and you learn from that. You see people in leadership positions do certain things and the impact it has on an individual or to the culture and you make a decision as to whether or not you want to
be that kind of person.
Your role as head chef at Lolla was supposed to be temporary, so what led you to stay?
My joining Lolla was not intentional from the get-go. I had other plans at that time. At first, I was just helping out at Lolla because they lost almost their entire kitchen team during COVID. I was even interviewing people for the head chef role. But everything I do, I put my heart into, even if it's a temporary stint. One thing led to another and a little more than two years later, I'm still here.
What I like about it is the connection I'm able to forge with the guests because it's an open kitchen. There's an honesty to the interactions because everything is there for them to see and, at the same time, I'm able to instantaneously see their reactions.
What are some of the major challenges you've encountered during your time at Lolla?
I took over Lolla at the height of COVID. Everyone had left and there were only two chefs in the kitchen. We had to rebuild the team and it was hard because most of the young chefs who have a lot of drive and passion for the industry are working in fine dining. No one wanted to come work at an à la carte restaurant. The culture was different too and an à la carte type service is a completely different animal from the tasting menus I was used to.
I've been here a little over two years now. There are so many things you learn on the job. But the most important ones are about people – specifically about being a better leader by being genuinely invested in your people. We are a very small restaurant and most of the people who work here have never had experience with upscale dining – but they give me 110 percent of themselves and deliver for me day in and day out. We are only able to stand alongside the giants in the industry because of that.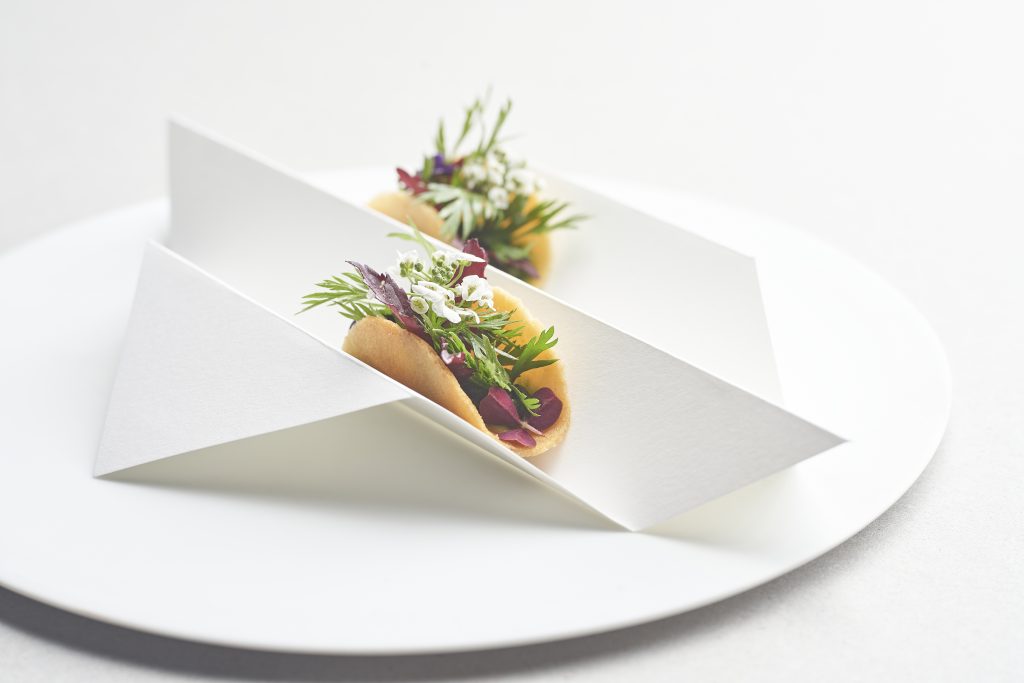 How would you describe the cuisine at Lolla and where does it take inspiration from?
I would describe my cuisine as modern European with Asian inspirations and Mediterranean joie de vivre. Modern European is at the core because that's my fundamentals in terms of how I was trained to cook. Asian inspirations – because that's my heritage and I draw a lot from it. My heritage will always manifest in terms of the flavour profiles and the ingredients I lean towards. Finally, for me, food apart from sustenance is meant to bring joy, so I try to capture a bit of that Mediterranean exuberance and zest for life in my cooking.
What would be some of the highlights on the menu?
We have an avocado dish that took me a really long time, much effort and frustration before I was finally happy with. It was very challenging because avocados have such a short shelf life and are very tricky to work with. They also have such a bad rep because they're everywhere in all the brunch menus. But that was the original intention for the dish – I wanted to challenge myself and take something ubiquitous, look at it in a new light and make it special.
There is also a carabinero dish on the menu that is becoming a signature. It encapsulates my culinary philosophy. We take a top-notch ingredient that we carefully sourced, cook CMY it simply and don't fuss around with it too
much – then serve it with elements that look so simple but are in fact painstakingly made with a lot of effort and love (a prawn head sauce that accompanies the carabinero; house-made potato bread and relish/sambal that we make from a by-product of another dish instead of throwing it out). It is mindful, respectful of nature and understated in presentation but big on flavour.
Also see: #legendeats: American dining in Hong Kong
What do you hope guests take away from dining at Lolla?
Joy, pure and simple.
What do you hope to achieve next as a chef and how do you plan to achieve these ambitions?
I want to continue honing my craft and getting better every day. I want to share that journey with people by crafting dining experiences that connect with the diners and bring them joy. I also want to help inspire the next generation of chefs and pay forward to the next generation what my mentors have given me. All this I can only achieve by working with people who share the same passion and vision.